The film The Handmaiden continues to be the subject of discussion among many movie-loving audiences. It's no exaggeration if director Park Chan Wook's erotic and magical work has earned the nickname masterpieces.
He is widely recognized by filmmakers around the world and has made proud achievements in the international cinema arena. It's not just a movie with erotic scenes about two adult women, but a story about women and their power to win freedom.
TV series or movies similar to The Handmaid (2016) are hard to find, but the dramas below all portray women who struggle with their sexual orientation. Check out what the options are!
Movie Hometown Cha-Cha-Cha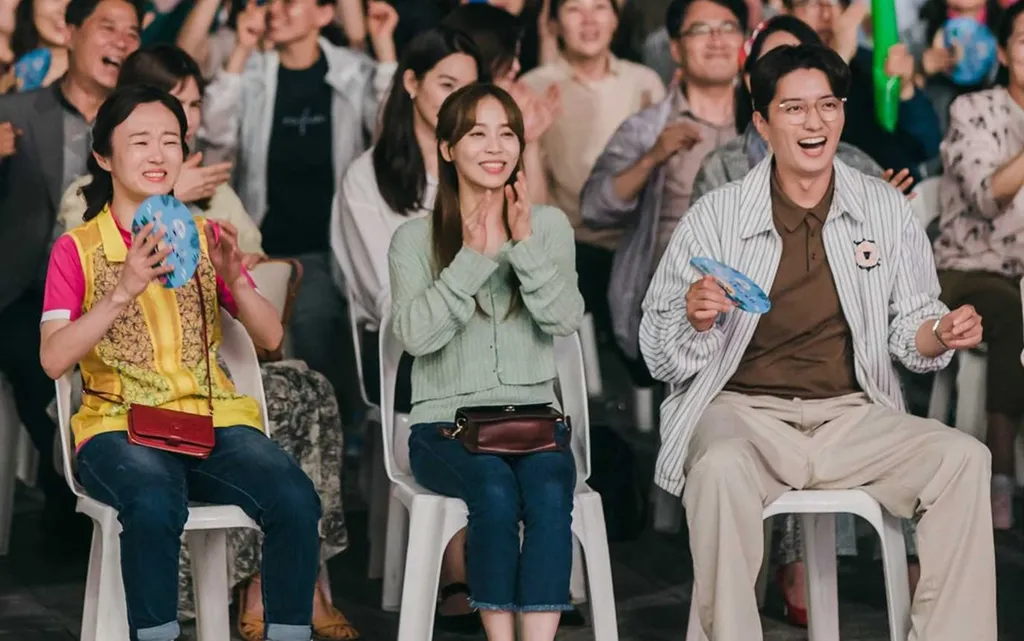 Release year: 2021
Genre: Comedy, Romance
Produce: Studio Dragon
Director: Yoo Je Won
Cast: Shin Min A Kim Sun Ho Lee Sang-Yi In Gyo Jin Jo Han Chul Lee Bong Ryun Kang Hyung Suk Lee Suk Hyeong Kim Young Ok Lee Yong Yi
The drama, starring Shin Min Ah and Kim Seon Ho, has become a favorite of many drama connoisseurs. This is a movie about the life of a dentist who moves from the city to a coastal fishing village.
The doctor must adapt to the environment and the way people socialize. Although it was difficult at first, the beautiful dentist began to get close to them.
One of the residents of Gongjin Village, Yeo Hwa Jeong has a surprising story about lesbians. His old friend, a beautiful girl who recently moved to Gongjin, has long been attracted to Hwa Jeong.
The girl named Yu Cho Hui is still alone because she has feelings for Hwa Jeong. Hwa Jeong herself is married and has a smart son.
Movies Mine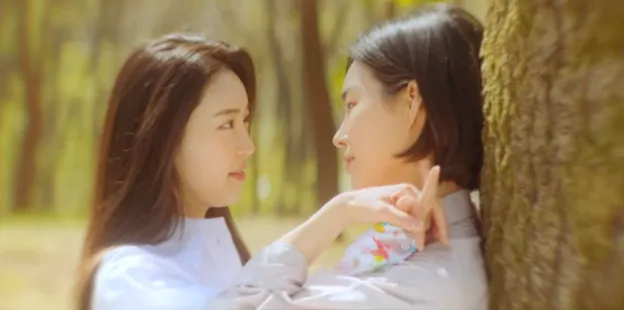 Release year: May 2021
Genre: Drama, Mystery, Horror, Black Comedy
Produce: Photo JS
Director: Lee Na Jung
Cast: Lee Bo Young, Kim Seo Hyung, Cha Hak Yeon, Park Hyuk Kwon
Episodes: 16
Mine (2021) tells the story of upper-class women trying to find their identity to free them from prejudice. The focus of this drama is on two female characters, Seo Hi Soo and Jung Seo Hyun.
They are the daughters-in-law of wealthy families. Seo Hi Soo herself is an artist who later chose to give up her career to marry the son of the chaebol family.
Her status is different from Seo Hyun because this woman comes from a wealthy family who is married to a chaebol family man. Seo Hyun has a past related to her feelings for a female artist named Suzy Choi. He is the first love that Seo Hyun is hard to forget.
Movie Hi, Dracula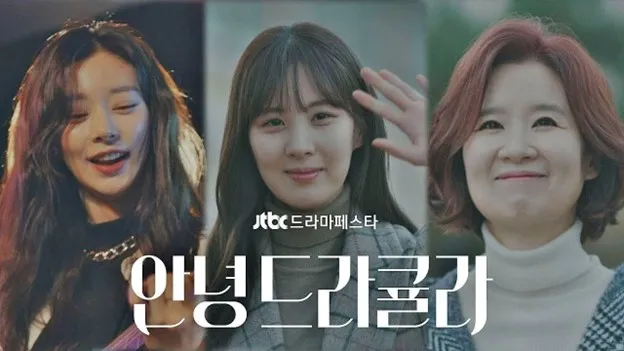 Release year: February 2020
Genre: Drama, Slice of Life
Produce: Theater
Director: Kim Da Ye
Cast: Seohyun, Lee Ji Hyun, Lee Joo Bin, Go Na Hee
Episodes: 2
Hello Dracula (2020) or Hello, Dracula (2020) is a part of JTBC Drama Festa which has an omnibus story format. The story presented is a piece of the story of the residents of an apartment and how they face and solve their problems.
One of the residents of the apartment in this short film is named Anna. From the outside, there was nothing different from Anna's appearance. He lived the life of a teacher who was never messy.
Anna is also an obedient child and very obedient to her mother. However, behind all of Anna there is a secret. This beautiful girl has liked girls since middle school.
Movie Out of Breath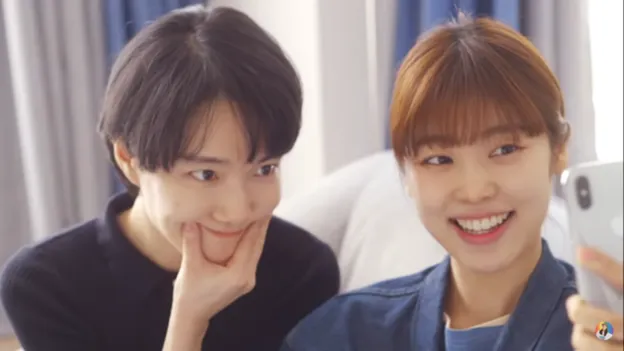 Release year: August 2019
Genre: Romance, Piece of Life
Production: –
Director: Soo Not Sue
Cast: Son Soo Hyun, Lim Ji Ahn, Choi Ji Won
Episodes: 3
Short drama titled Out of Breath  (2019) starring Son Soo Hyun, Lim Ji Ahn and Choi Ji Won. The series has a total of three episodes, telling the story of a girl named Ha Eun, who is in love with her girlfriend because she is worried that her identity as a lesbian will be revealed.
Ha Eun is then assisted by her friends to find a life partner again. On a dating app, Ha Eun meets a beautiful girl named Min Seo.
Movie anyway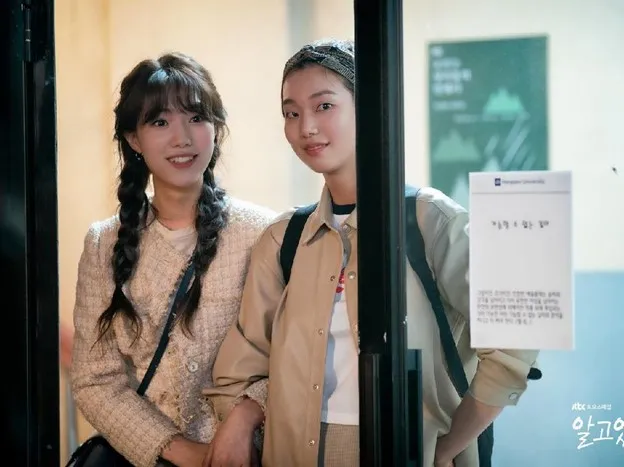 Release year
Year 2021
Category
Drama, Romance, Youth
Manufacturing
In addition to J, JTBC Studios, Studio WOMEN
Manager
Kim Ga Ram
Cast
Song Kang

Han So Hee

Chae Jong-Hyeop

Lee Yeol-eum

Yang Hye Ji

Kim Min-gwi

Lee Ho Jung

Yoon Seo-A

Jeong Jae-Kwang

Han Eu-Ddeum
The drama that brings together Han So Hee and Song Kang had a scene during its broadcast. The plot feels very close to most viewers, especially female audiences. Han So Hee's character, who accepts Song Kang's manipulation, is frustrating.
In addition to the story of the brave Han So Hee and Song Kang in each episode, Yet  (2021) also features another pair. One of them is the lesbian couple Yoon Sol and Seo Ji Wan.
They have been friends since middle school. In college, Seo Ji Wan continued to follow Yoon Sol. His attitude was vague but he later confirmed that he likes Yoon Sol.
Movie Afraid of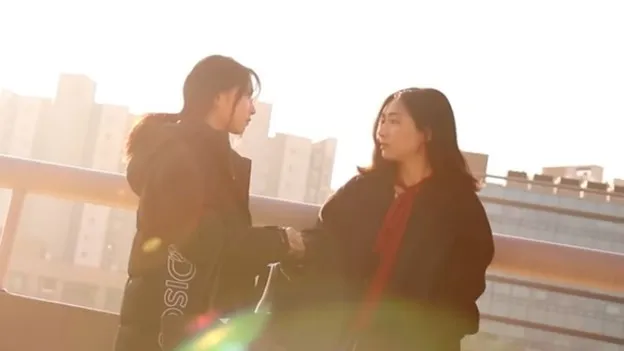 Release year: December 2019
Genre: Romance, Drama
Production: –
Director: –
Cast: Jo Soo Min, Lee Ga Yun
Episodes: 3
With a total length of about 21 minutes, the film tells the story of two female students, each named Hyun Ah and Min Ju. Hyun Ah is actually a lesbian, but she hides her identity and struggles to accept her sexual orientation.
One day, his classmate gave Hyun Ah a phone number. Hyun Ah is confused about the girl's intentions and feelings. So will Hyun Ah dare to admit her identity or is she still in fear?
Movie Am I The Only One With Butterflies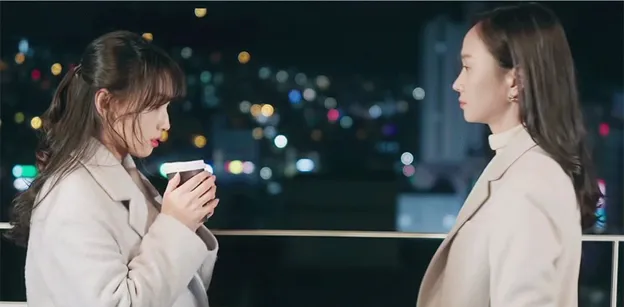 Release year: August 2018
Genre: Romance, Drama
Production: –
Director: –
Cast: Kim Jung Ah, Lee Yoo Ha, Hyun Ji Soo, Park Seung Joo
Episodes: 3
With a duration of about 9 minutes each, the web drama titled Am I The Only One With Butterflies is also a story about a woman falling in love with her boss. The boss in question is of course a woman.
Jung Ah, a young girl who has just been accepted into a company, never thought she would be moved when she met her boss. Lee Ji Won's elegant and classy manager worries Jung Ah. Can the girl overcome her feelings?
8. Lily Fever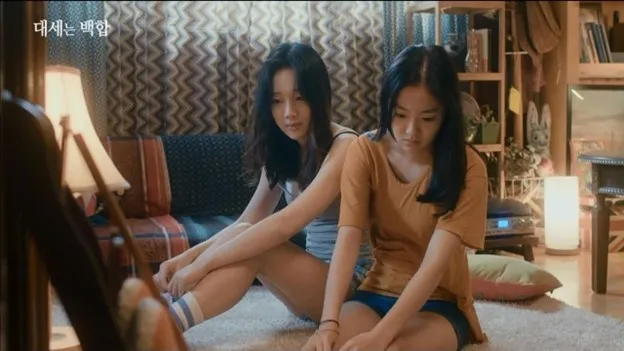 Release year: December 2015
Genre: Romance, Drama, Comedy
Production: –
Director: –
Cast: Kim Hye Joon, Jung Yeon Joo, Park Hee Bon
Episodes: 9
Kim Hye Joon, one of the Best New Actress winners at the Baeksang Arts Awards, tried her hand at the character as a lesbian.
The drama has a length of about 5 minutes for each episode about a girl named Kim Kyung Ju who is angry because she lost her passport.
Kim Kyung Ju then finds a passport to his friend's house. Unfortunately, Kyung Ju's friend is not at home, but she allows Kyung Ju to find her passport while asking her to be careful because there are guests there. A guest named Se Ran also turned Kyung Ju's life upside down.
There is no movie or TV series quite like The Handmaid (2016). It's a masterpiece that would become legend for a similar film.
However, if the twisted plot about Hideko and Tamako leaves you in awe, especially about the two women daring to do something for their freedom, the film above could be an option.
Salenhanh – Product review blog
Address: 115 Nguyen Van Qua, Tan Hung Thuan Ward, District 12, Ho Chi Minh
Website: https://salenhanh.com
Mail: Salenhanh.com@gmail.com
#salenhanh #Reviewsalenhanh