The Last Empress is a Korean drama with a royal theme but with a more modern setting. This drama first aired in November 2018 and received fairly high reviews.
Even because of the growing popularity, the series that was originally scheduled for 48 episodes was later extended to 52 episodes.
All in all, this drama tells the life of Oh Ssu Ni, a girl from an ordinary family who later married Emperor Lee Hyuk. But life in the palace seems rife with intrigue and Ssu Ni must survive in the face of the queen's mother's cruelty.
Like most other royal-themed dramas, The Last Empress also presents conflicting stories, from conspiracies perpetrated by the queen's mother to the love story between the main characters. .
To understand the plot, you need to know some of the main characters in this movie. Immediately, first get acquainted with the characters and actors, come on!
Jang Nara (Oh Ssu Ni)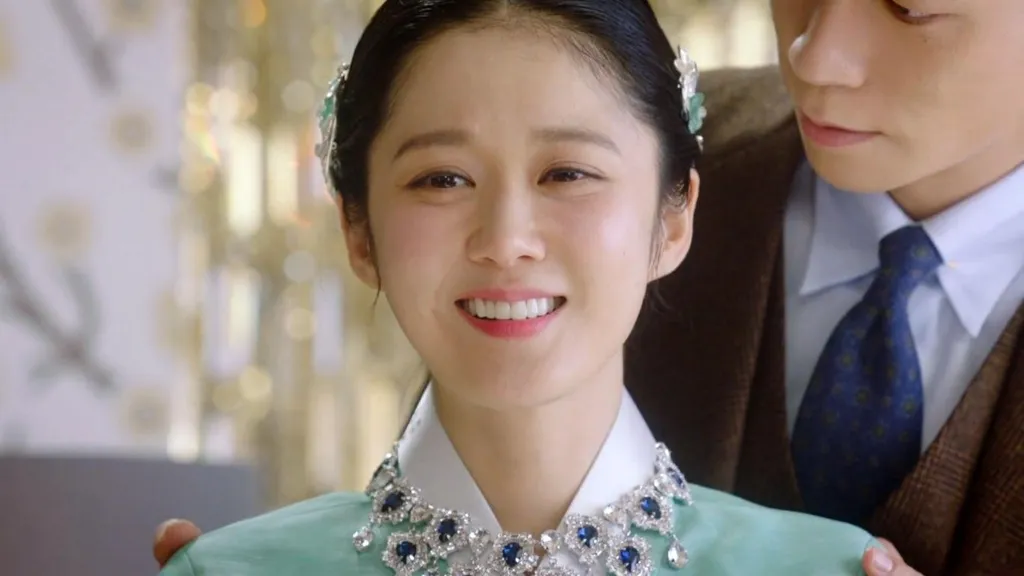 The actress born on March 18, 1981 is an actress and singer active in the entertainment industry since 2001. In addition to The Last Empress, she also starred in the TV series Baby Faced Beauty (2011), School 2013 (2012-2013), You Are My Destiny (2014).), Confession Couple (2017), VIP (2019), Oh My Baby (2020) and Sell Your Haunted House (2021).
In the series The Last Empress, Jang Nara plays a musical artist named Oh Ssu Ni. She is a kind, cheerful woman who leads a normal life, but everything changed after she married Emperor Lee Hyuk.
Ssu Ni was able to marry Lee Hyuk thanks to the queen's mother's intervention. But for the empress dowager, Ssu Ni was nothing more than a tool to keep the emperor away from his mistress Min Yoo Ra. After becoming queen, Ssu Ni's life began to be filled with various contradictions.
She was so hated by the queen mother that she was accused of having an illicit relationship with the palace guard Chun Woo Bin. Ssu Ni also has to face the fact that the emperor has never loved her.
Not only that, but Ssu Ni was also entangled in court conflicts, from uncovering the mystery of the former emperor's death to investigating the death of Empress Dowager Jo, the wise Great Empress Dowager.
Despite her weak appearance, Ssu Ni is actually a strong woman and does not give up easily despite being attacked by the queen mother many times. Furthermore, he is often supported by Chun Woo Bin, Lee Hyuk's trusted royal bodyguard who truly has his own agenda.
Choi Jin Hyuk (Na Wang Sik / Chun Woo Bin)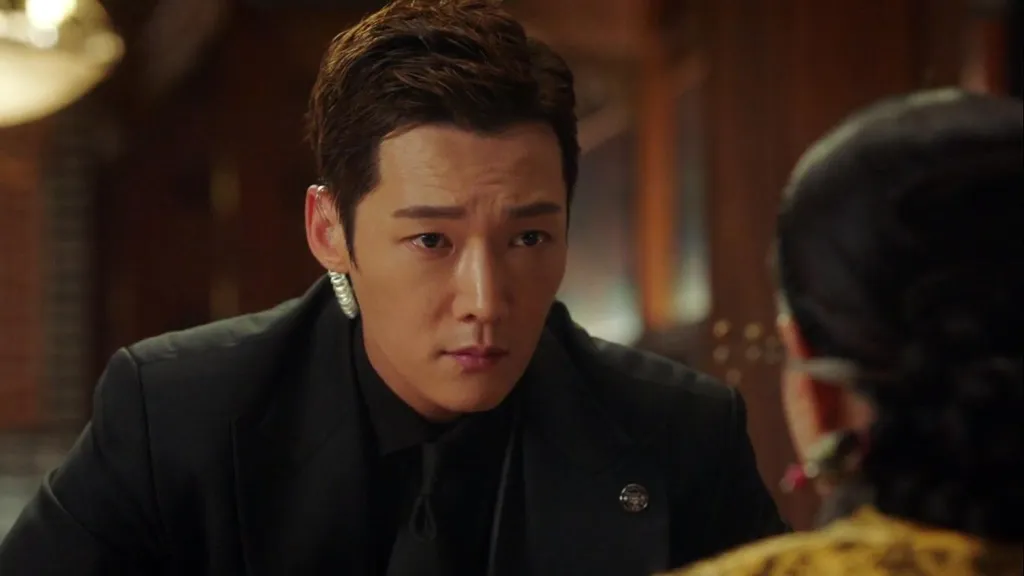 Chun Woo Bin is a royal bodyguard and confidant of Emperor Lee Hyuk. He obeys the emperor's orders and seems to always be by his side, but in reality Chun Woo Bin is just a fake identity. Chun Woo Bin's real name is Na Wang Sik, who often terrorizes the emperor and his family.
It all started with Na Wang Sik's mother being murdered by the emperor. The incident was also tried to cover up until Na Wang Sik became angry.
Intent on revenge, Na Wang Sik tried to enter the palace by becoming a government bodyguard. He also changed his appearance and honed the various skills needed to become a guardian.
With the new identity of Chun Woo Bin, Na Wang Sik became the emperor's personal bodyguard. He also slowly began to carry out his revenge, even teaming up with Ssu Ni to expose all crimes in the kingdom, especially those of the queen's mother.
This character is played by Choi Jin Hyuk, an actor born on February 9, 1986 who has a poor reputation throughout the entertainment industry.
Some of the TV series he has starred in are Gu Family Book (2013), Emergency Couple (2014), Tunnel (2017), Devilish Charm (2018), Rugal (2020) and Zombie Detective (2020).
Shin Sung Rok (Emperor Lee Hyuk)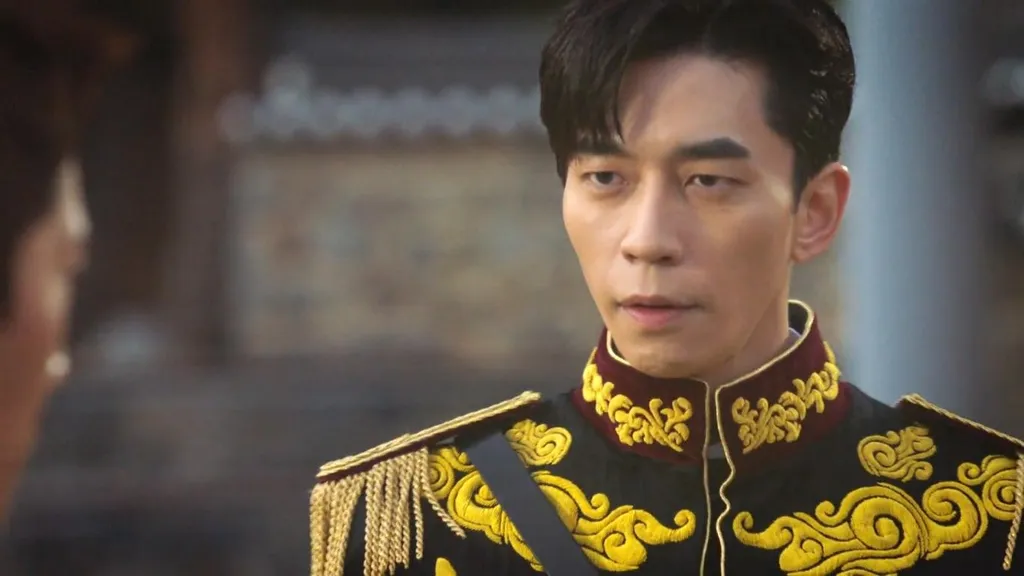 Shin Sung Rok is an actor born on November 23, 1982, who not only plays movies and dramas well, but also has a brilliant career on the stage.
He has starred in several television series such as Definitely Neighbors (2010), My Love from the Star (2013), Liar Game (2014), The King's Face (2014), Vagabond (2019) and Parfume ( 2019).
In the series The Last Empress, he played the role of Emperor Lee Hyuk. Lee Hyuk is an emperor who is respected and loved by the people. But behind all that, Lee Hyuk actually has a very bad personality.
Lee Hyuk is arrogant, unfriendly, rude and very different from his image in the eyes of society. Although he became emperor, he was not completely in power because he was always controlled by the queen's mother. Lee Hyuk is like a puppet emperor who always listens to his mother.
Despite being married to Ssu Ni, Lee Hyuk never fell in love with her as he had a romantic relationship with his private secretary, Min Yoo Ra from the beginning.
In fact, Lee Hyuk decided to marry Ssu Ni to protect his relationship with Yoo Ra. But after living together for a while, Lee Hyuk started to like Ssu Ni.
Sometimes he suddenly becomes very kind and caring for Ssu Ni. Not only that, Lee Hyuk even felt jealous when he saw the closeness of Ssu Ni and Chun Woo Bin.
Shin Eun Kyung (Empress Dowager Kang)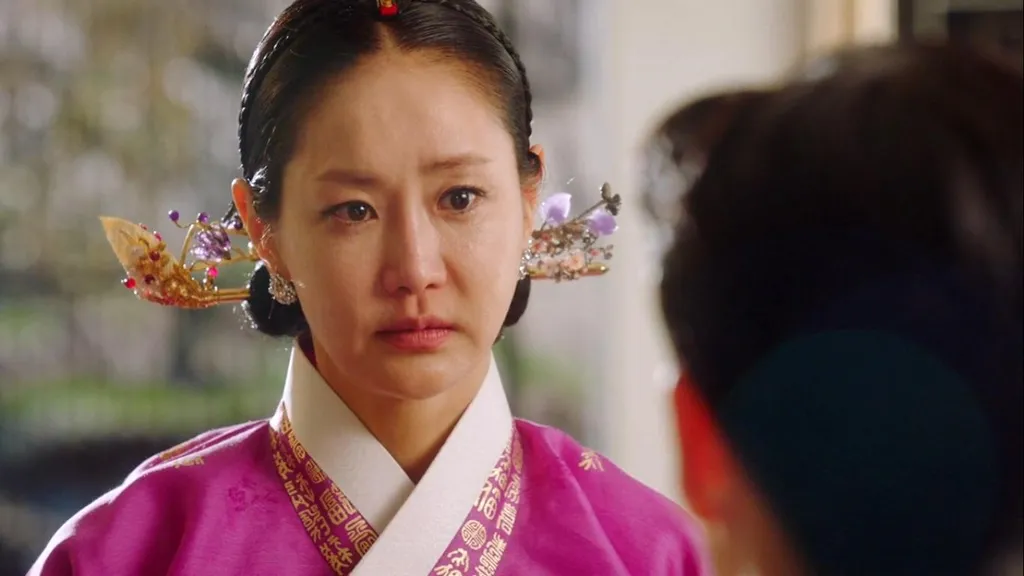 Empress Dowager Kang, Lee Hyuk's mother, is the real ruler of the kingdom. The queen mother is the main antagonist and the source of all evil that exists. He is a deceitful, cunning, and also cruel character.
He controlled everything that happened in the palace, including controlling his son who became emperor. Empress Dowager Cixi kept a secret on an island called Chungeum.
Not wanting to make his secret public, he kills Lee Hyuk's first wife, Empress So Hyeon, who knows about the island.
It was also Queen Kang who brought Ssu Ni into the palace to marry the emperor in order to keep her son away from Min Yoo Ra.
However, Empress Dowager Cixi really hates Ssu Ni and finds ways to get rid of her. In addition, the empress dowager is also the mastermind behind the death of Empress Dowager Jo, who is none other than Lee Hyuk's grandmother.
In various ways, the queen mother will cover up all the crimes she has committed to maintain her throne in the kingdom.
This villain is played by Shin Eun Kyung, an actress born on February 15, 1973, who has been in the entertainment industry since 1986.
He has starred in many films and television series, including My Wife is a Gangster (2001), Blue (2003), White Lie (2008), The Scandal (2013), The Village: Achiara's Secret (2015). and The Penthouse (2020) ).
Lee Elijah (Min Yoo Ra)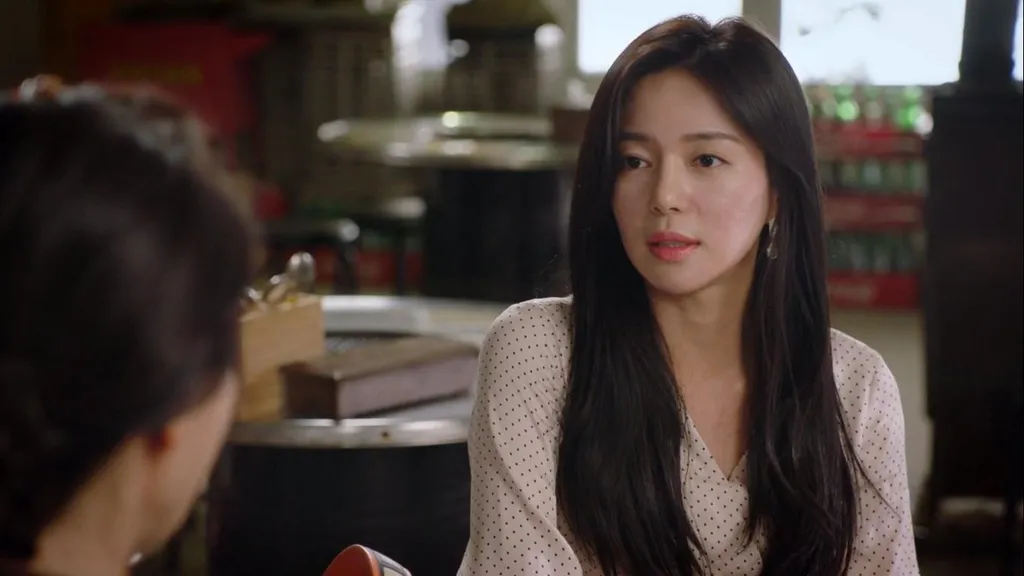 Min Yoo Ra is a villain who has helped create many conflicts in the kingdom. Yoo Ra is the emperor's private secretary and mistress, but he is despised by the empress dowager. Yoo Ra is described as an intelligent, tough but also very cunning woman.
Yoo Ra herself used to have a boyfriend named Kang Joo Seung and was pregnant. Due to an incident, Yoo Ra and her child are then taken care of by Na Wang Sik's mother.
Na Wang Sik's mother's accident is really inseparable from Yoo Ra. He helped the emperor get rid of his adoptive mother's body and helped cover up the incident.
The character Min Yoo Ra is played by Lee Elijah, a beautiful actress born on February 19, 1990. Besides The Last Empress, Lee Elijah is also known to the public through acting in a number of dramas such as Fight. For My Way (2017), Ms. Hammurabi (2018), Chief of Staff (2019), and The Good Detective (2020).
Oh Seung Yoon (Lee Yoon / Vincent Lee)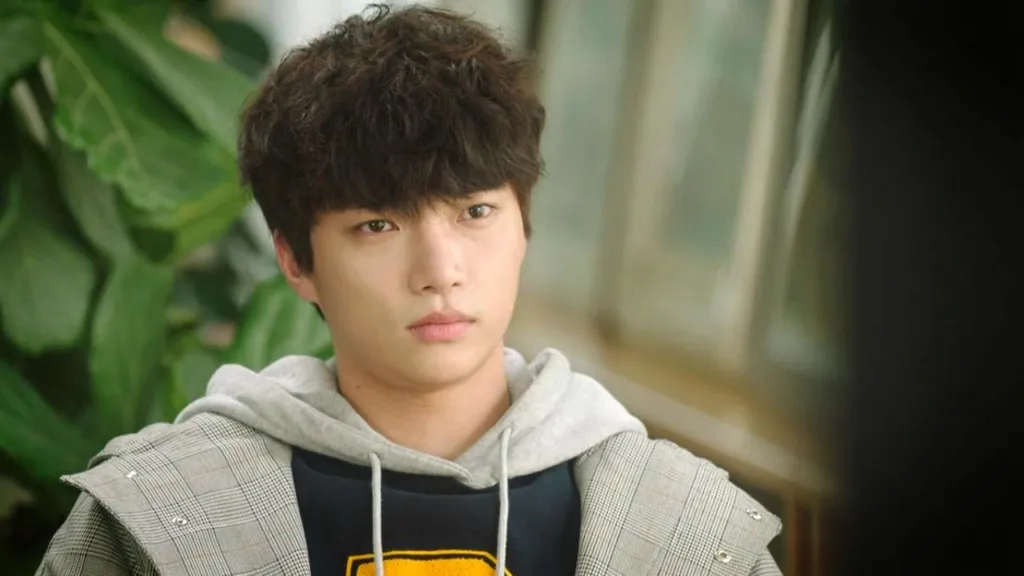 Lee Yoon is the crown prince and younger brother of Lee Hyuk. He was asked to leave the palace so he was not shown immediately in the early episodes of the series.
Lee Yoon herself is also active as a novelist under the pseudonym Vincent Lee. Interestingly, all of the novels he wrote are about the deceased Empress So Hyeon.
Investigating, it is clear that Lee Yoon is a witness to the murder of Empress Se Hyeon. Lee Yoon really wanted to reveal this, but he realized he didn't have the strength to go against the queen's mother.
In the end, he works alongside Ssu Ni and Na Wang Sik to uncover the crimes covered up by the queen's mother.
The character Lee Yoon was assigned to actor Oh Seung Yoon. The boy born on March 27, 1991 started his career as a child actor.
He is noted for starring in a number of television series such as Magic Kid Masuri (2002-2004), The Legend (2007), Love Rain (2012), 12 Years of Promise (2014) and Love on a Rooftop (2015). .
Lee Hee Jin (So Jin's daughter)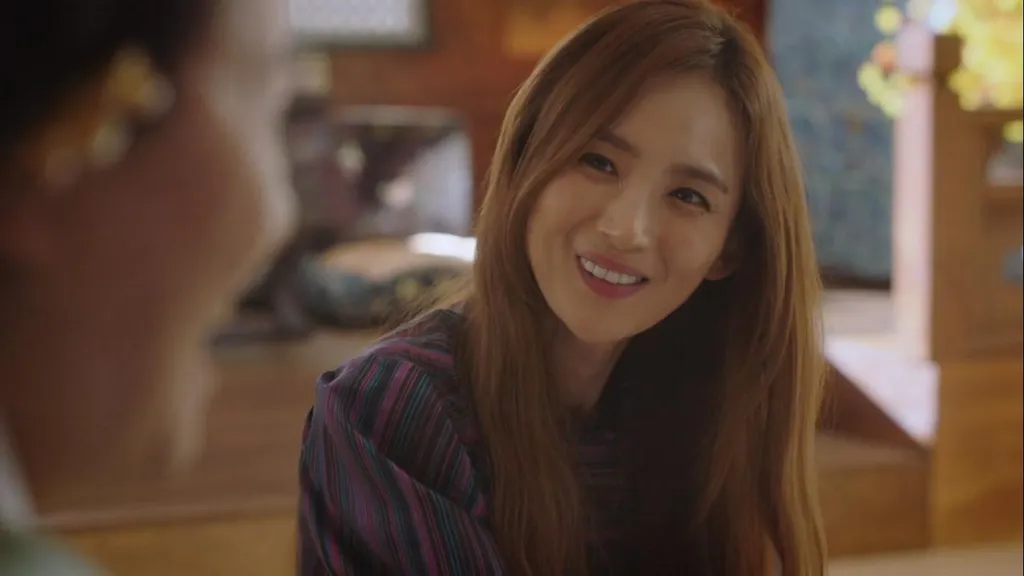 So Jin's daughter is Lee Hyuk's older sister, who has been married twice and works as a manager of a shopping mall. So Jin is described as a shopaholic, straightforward, and has a slightly childish appearance.
So Jin sometimes has flamboyant, unusual fashion sense, but she is still confident in her appearance. But behind it all, So Jin is a lonely woman and her heart is broken because the queen mother cares more about her son.
On the other hand, So Jin is said to like Chun Woo Bin, who is none other than a royal bodyguard. But of course his love is only one-sided because Chun Woo Bin never cared about So Jin.
This character is played by Lee Hee Jin, an actress born on May 16, 1979, who is also a former member of the group Baby VOX.
Lee Hee Jin has also appeared in a number of dramas such as It's Okay, Daddy's Girl (2010), The Greatest Love (2011), Medical Top Team (2013), Dr. Frost (2014) and The Lady in Dignity (2017).
Those are the seven characters from the TV series The Last Empress. Actually, there are still quite a few supporting characters to complete the story, but the above 7 characters are all main characters with important roles in the movie. If you've seen this movie, which character do you like the most?
Salenhanh – Product review blog
Address: 115 Nguyen Van Qua, Tan Hung Thuan Ward, District 12, Ho Chi Minh
Website: https://salenhanh.com/en
Mail: Salenhanh.com@gmail.com
#salenhanh #Reviewsalenhanh