Movies are often adapted or inspired by true stories, both inspirational and creepy, including some Korean films.
Some of the horrific crime events that rocked the country to the protest movement that killed hundreds have been captured on the big screen by Korean filmmakers. These films have portrayed the horror of tragedy, leaving scars that are hard to heal.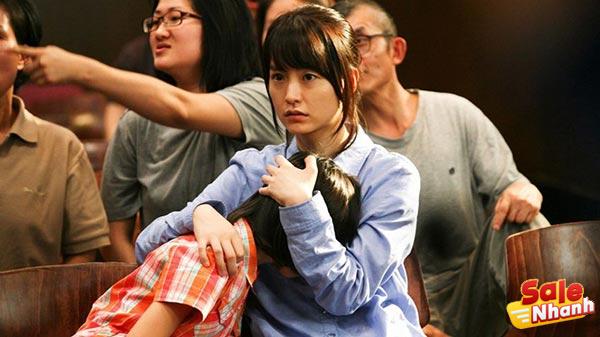 Here are six Korean movies based on terrible true stories from the country, quoted from Kpopmap.
Silenced (2011)
This movie was very popular outside of Korea. The director is Hwang Dong-hyuk, the author of the hit horror series Squid Game. The story is about a teacher (played by Gong Yoo) who tries to uncover cases of sexual harassment by students at a special school for deaf children.
The film, adapted from the novel The Crucible, depicts a true story that takes place at Gwang-ju School for the Deaf in the early 2000s. The sexual harassment case shocked the country so much that it was The government has enacted legislation regarding sexual harassment cases involving child victims and persons with disabilities.
Midnight (2021)
Midnight tells the story of a deaf woman who works as a sign language interpreter. After work, he witnesses a girl being brutally murdered. He eventually became the target of the killer, who was later found to be a serial killer.
Midnight is based on the true story of a serial killer in Korea named Yoo Young-chul, nicknamed "Raincoat Killer". He is believed to have killed 20 people between 2003-2004. It was terrible, some of his victims also ate his liver.
The film stars Jin Ki-joo, Wi Ha-jun, Park Hoon, Gil Hae-yeon and Kim Hye-yoon. You can watch movies on Viu and iQIYI.
Han Gong-Ju (2013)
Han Gong-ju tells the story of a middle school girl named Gong-ju who just transferred schools. Although he has a rather unapproachable personality, he is able to make new friends. But soon, a terrible past haunts him.
This drama is inspired by the story of a gang rape (group rape) that happened in 2004 at Miryang Middle School, a city in Gyeongsangnam-do Province. Within 11 months, 41 male students raped several female students. At the time, the process of solving this case was strongly criticized for handling the victim poorly.
The movie Han Gong-ju stars Chun Woo-hee, Jung In-sun and Chae So-young. You can watch this movie on Bilibili.
Hope (2013)
Hope also talks about a brutal rape, this time an eight-year-old girl, while on her way to school. The story will tell about the struggle of the child and the parents to get rid of the trauma.
This story is adapted from real events that happened in 2018. The victim, known only as "Na-young", was beaten and raped by a drunk 57-year-old pedophile named Choo Doo-soon, in a church toilet.
The movie Hope stars Lee Re, Sol Kyung-gu and Uhm Ji-won. You can watch the story on Viu.
My First Client (2019)
My First Client tells the story of a young man who has just succeeded in realizing his dream, which is to become a lawyer working at a law firm in Seoul. But his first client was quite unexpected, a 10-year-old girl who confessed to killing her brother.
This case is adapted from a true story that happened in 2013 in Chilgok, North Gyeongsang Province. At that time, a stepmother brutally murdered her own daughter, and forced her other stepdaughter to admit she was the killer. This incident was widely outraged.
My First Client is played by Lee Dong-hwi, Choi Myung-bin, Lee Joo-won, and Yoo Sun.
A Taxi Driver (2017)
A Taxi Driver is set in 1980, at the time of the Gwang-ju Uprising or the GwangJu Democratization Movement. This is a mass protest led by young people in Gwang-ju province demanding democracy in their country. This action was also triggered by the deaths of protesters who had acted before.
According to the South Korean government, the protest ended with the deaths of 170 people. But other sources say between 600 and 2,300 people were killed. The case is one of South Korea's dark history and is often the setting for movies and dramas, one of which is the controversial TV series Snowdrop, set to air in 2021.
A Taxi Driver tells the story of a taxi driver who is struggling financially. Then he meets a foreign tourist who is willing to pay him a fortune to take him to Gwang-ju.
The taxi driver did not know that his hirer was a reporter. He also never imagined that he would step into the site of a massive protest that would change the history of his country.
The story of A Taxi Driver was inspired by the story of a German reporter named Jürgen Hinzpeter and a taxi driver from Seoul named Kim Sa-bok. The film, starring Song Kang-ho, Thomas Kretschmann, Yu Hae-in and Ryu Jun-yeol, can be viewed on Viu.
Salenhanh – Product review blog

Address: 115 Nguyen Van Qua, Tan Hung Thuan Ward, District 12, Ho Chi Minh City

Website:  

https://salenhanh.com/en

Mail: Salenhanh.com@gmail.com

#salenhanh #Reviewsalenhanh