Amidst the onslaught of action films reeking of murder and shooting, the Korean cinema industry has released a comedy, bringing a breath of fresh air to Korean film connoisseurs. Last August 2022, the movie 6/45 was released in Korea and on October 19, 2022, this movie was also released in Vietnam.
With the participation of Reply 1988 actor Go Kyung Pyo and 'Welcome to Waikiki' actor Lee Yi Kyung, this drama has been enthusiastically received with positive ratings. So how was the movie? Check out the full review below.
Movie Summary 6/45
Release year 2022

Genre Comedy

Manufacturing Sidus , TPS . Company

Director Park Gyu Tae

Cast Go Kyung Pyo Lee Yi Kyung Eum Moon Suk Kwak Dong Yeon
A South Korean soldier Park Chun Woo (Go Kyung Pyo) serves on the border between South and North Korea. Chun Woo is waiting for his military service to expire in 3 months. He wanted nothing more than to be exempt from military service and return to his dream of becoming a farmer.
While on a mission, Chun Woo suddenly found a lottery ticket. Without thinking much, he put away the lottery ticket. Chun Woo then returned to work as usual.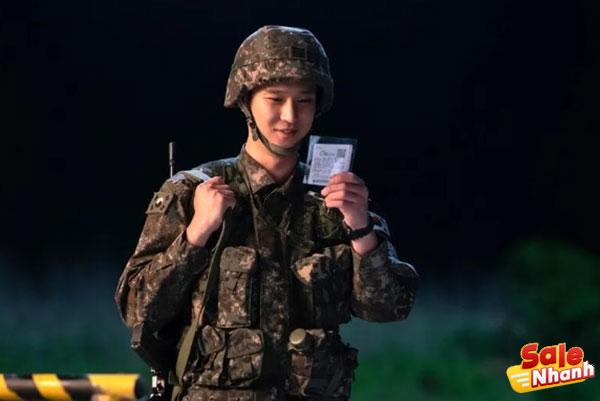 Tired of the whole day on duty, Chun Woo plans to enjoy his rest time by watching TV. Unfortunately the TV remote is broken and cannot switch to another channel. Inevitably, Chun Woo could only watch a channel that happened to broadcast the lottery.
Chun Woo remembers the lottery ticket he found. He also leisurely checked the lottery numbers in the lottery. It turned out that the lottery number on the ticket that Chun Woo was holding was very appropriate.
Even more surprising, the winning ticket cost 5.7 billion Won. Chun Woo was overjoyed and almost fainted. He also carefully stored the lottery ticket so that he could exchange it later when he left the army.
Too happy with the lottery ticket he got, Chun Woo often looked at the ticket even though it was very secret. While guarding at the watchtower, the ticket flew to the Korean area. Chun Woo panics and tries to get the ticket. Failing that, he then dug a hole under the railing to gain access to the military demarcation area.
On the other hand, the lottery ticket turned out to have flown into the hands of one of the relaxing North Korean soldiers, Lee Yong Ho (Lee Yi Kyung). Without thinking much, he kept the ticket.
Yong Ho then tells his friend, Bang Cheol Jin, that he has found a strange ticket. Cheol Jin then checked the ticket and he realized that the ticket was worth billions of dong. He also advised Yong Ho to negotiate with the South Korean military to withdraw money from the lottery ticket.
Meanwhile, Chun Woo tries to enter the demarcation area filled with mines and encounters Yong Ho. Chun Woo asked Yong Ho to deliver the ticket, but Yong Ho refused because he wanted to share 5.7 billion. Failing to reach an agreement, they eventually returned to their headquarters.
Unfortunately, both were caught by their superiors approaching the demarcation line. At first, the bosses did not believe the billion-dollar lottery ticket, but after being presented with evidence, the boss agreed to help his subordinates get money from the lottery ticket.
Chun Woo and his superiors, Captain Kang (Eun Moon Suk), and Man Chul (Kwak Dong Yeon), then attempt to approach the demarcation line and negotiate again with the North Korean soldiers. Did they manage to get the ticket? You can watch the movie to the end to find out the answer!
Review the movie content 6/45
Bringing interesting story about North and South Korea relationship
Watching the movie 6/45 is a bit reminiscent of the Korean drama story concept called "Crash Landing on You", starring Hyun Bin and Son Ye Jin. It's no surprise that this movie's tagline was actually inspired by the TV series. The story is about the conflicting and competitive relationship between North and South Korea.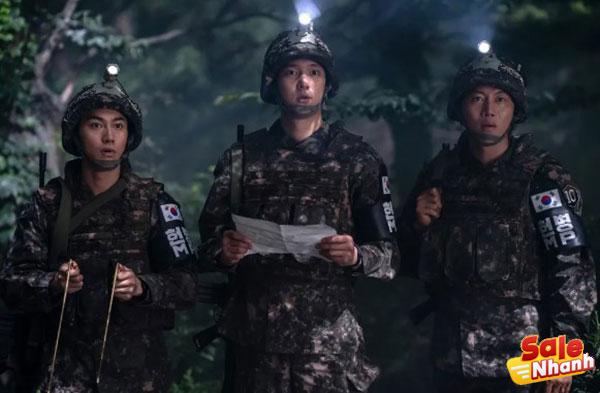 It is common knowledge that North Korea and South Korea have been enemies for a long time, even though their countries are next to each other. However, there is really a lot of unique and interesting things that can be drawn from the feud between the two nations, for example when they clash with each other over more advanced technology.
Interestingly, in this movie it is shown that after agreeing on the lottery ticket, North and South Korean soldiers celebrate by eating and drinking together. This scene is of course inversely proportional to the original situation, but it seems to show that apart from the enmity, North and South Korea are still one family.
New comedy dish
From start to finish, this series consistently presents an entertaining comedy. Starting from the various absurd scenes of the characters, and the expressions shown succeeded in attracting laughter.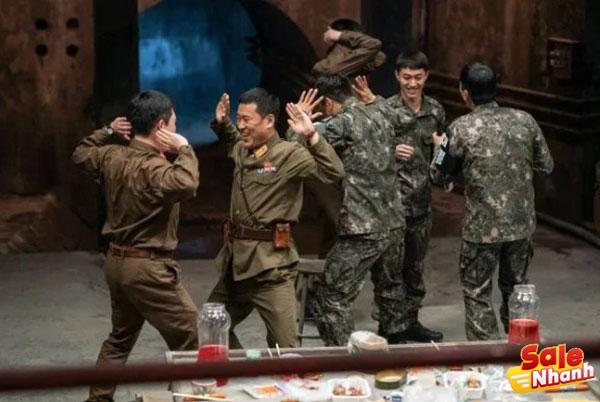 In addition, the dialogues that appear are accompanied by refreshing humour. For example, when Lee Yong Ho disguised himself as a Korean soldier to buy them lottery tickets. Yong Ho tries to learn a Korean accent and use a modern language.
Not only have the original writers tried to bring contemporary expressions, the translator of this film has also succeeded in translating these expressions into languages ​​that are really being hyped by Indonesian youth like TBL (Takut Banget Loch) and Baper. This successful translation adds to the cuteness of the movie.
Although there are some scenes that are quite tense, such as when the North Korean security police chief learns of the secret exchange of North Korean and South Korean soldiers, the scene is still brought to the level of comedy in the end.
Lee Yi Kyung's acting is so amazing
If you've seen Welcome to Waikiki, you're probably familiar with Lee Yi Kyung's ridiculous character. But in this movie, Yi Kyung's acting looks very impressive.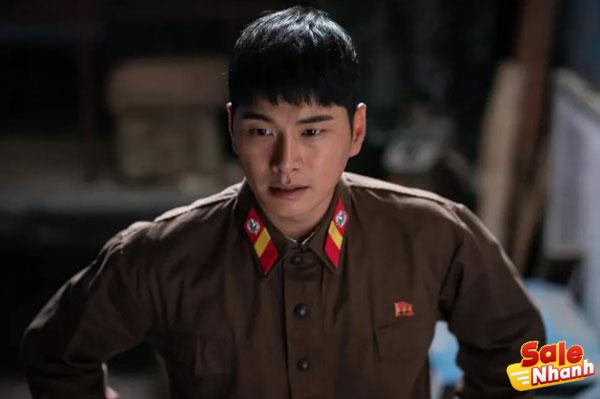 The reason is, he can play a charismatic and serious North Korean soldier. But at the same time, he was able to show ridiculous scenes without losing his authoritative expression. It can be said that Lee Yi Kyung has successfully played the character Lee Yong Ho.
Well, that's a review of the Korean comedy series, 6/45. This movie is very suitable to watch on the weekend or when you come home late. With humorous details, you will surely enjoy watching this movie.
Salenhanh – Product review blog
Address: 115 Nguyen Van Qua, Tan Hung Thuan Ward, District 12, HCMC
Website: https://salenhanh.com/en
Mail: Salenhanh.com@gmail.com
#salenhanh # Reviewsalenhanh