Speaking of vampires, we will definitely remember mysterious blood-sucking creatures. In addition to vampires known only as myths, vampire movies and anime genres are quite popular as a source of leisure entertainment.
On this occasion, Salenhanh.com will discuss a number of anime about vampires with various sub-genres ranging from comedy to romance. Here is a list of the best vampire themed anime that you will surely love.
Jojo's Bizarre Adventure Movie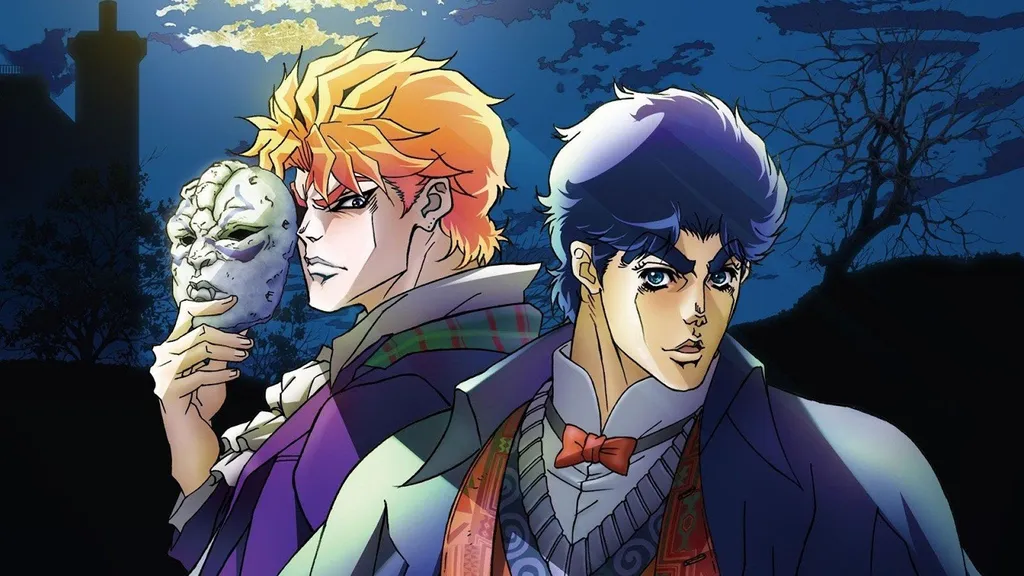 Release year: 2012
Genre: Action, Adventure, Supernatural
Produce: David Productions
Directed by: Tsuda Naokatsu
Voiced by: Sugita Tomokazu, Koyasu Takehito, Ueda Youji, Okitsu Kazuyuki, Satou Takuya, Tanaka Atsuko, Shioya Yoku
Episodes: 26
Jojo no Kimyou na Bouken is also known as Jojo's Bizarre Adventure. A horror anime, full of action and epic adventure. The story follows the Joestar family, with each specific family member and his battle against vampires.
Beginning in the 19th century, a young aristocrat named Joestar Jonathan becomes entangled in a fierce rivalry with Dio Brando. Unsatisfied with his life, pushes Dio to master everything.
He then sought supernatural powers from the ancient Aztec stone masks belonging to the Joestar family. The artifact changed the fates of Dio and Jonathan for the next generation.
50 years later, in 1983 in New York. Jonathan's grandson, Joseph Joestar, continues his grandfather's mission. He has the ability to destroy stone masks. He must also confront the creator of his power, the Pillar Man, who threatens the lives of mankind.
Movie Bakemonogatari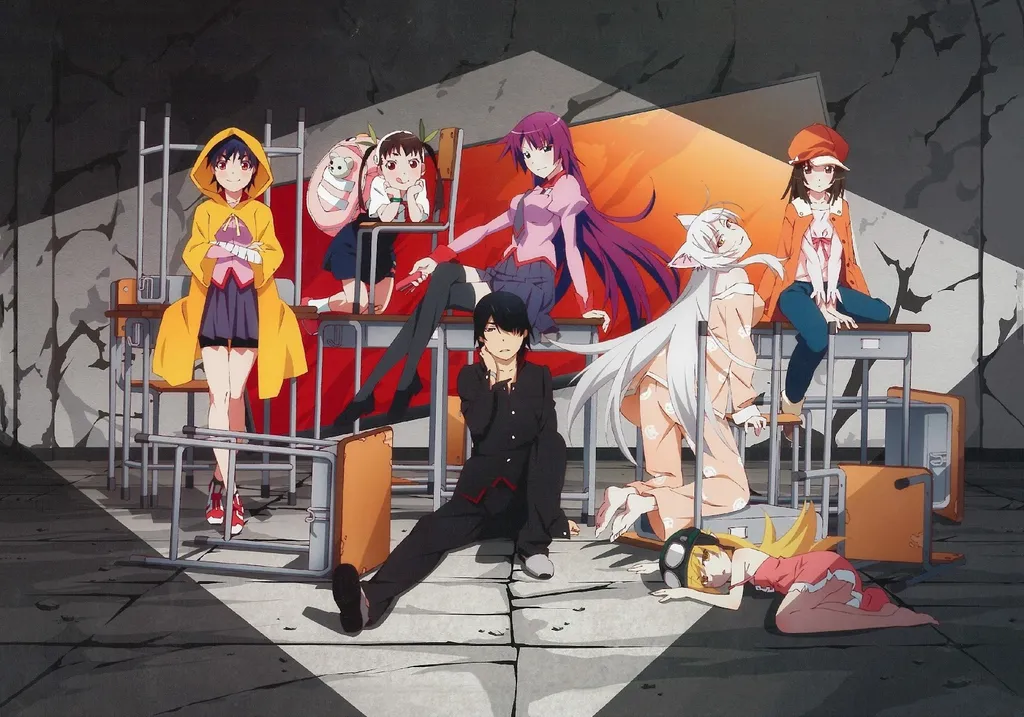 Release year: 2009
Genre: Mystery, Romance, Supernatural
Produce: Shaft
Directed by: Shinobu Akiyuki
Voiced by: Saitou Chiwa, Kamiya Hiroshi, Horie Yui, Katou Emiri, Sawashiro Miyuki, Hanazawa Kana
Episodes: 15
Koyomi Araragi is a senior in high school. He survived the vampire attack with the help of Meme Oshino, a strange man living in an abandoned building. Despite being saved from vampires, Koyomi is currently experiencing some side effects from the incident.
Now, Koyomi has the ability to heal herself. In addition, his eyesight became sharper. Despite everything, Koyomi tries to live her life like a normal student.
Movie Seraph of the End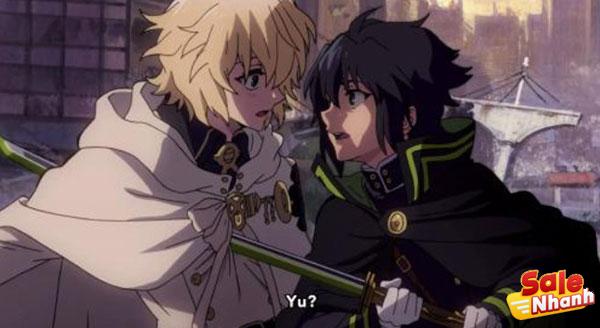 Release year: 2015
Genre: Action, Drama, Supernatural
Produce: Wit Studio
Directed by: Daisuke Tokudo
Voiced by: Kaito Ishikawa, Kensho Ono, Miyu Irino, Saori Hayami, Yuichi Nakamura, Takahiro Sakurai
Episodes: 12
Owari no Seraph or Seraph of the End is set when Japan is attacked by a mysterious virus that kills people over the age of 13. Because of this virus, humans are forced to rely on vampires, who promise to protect the survivors.
In exchange for saving humans, these vampires requested unlimited blood donations. To fulfill this vampire's wish, orphans became victims.
Yuuichirou and Mikaela were among the children that were used as food by the vampires. Mikaela couldn't stand the situation and was about to run away. However, the only survivor was Yuuichirou, as the other children were killed by vampires.
But after many years, Yuuichirou meets Mikaela, who is still alive. Their meeting did not go smoothly as Mikaela became a vampire while Yuuichirou was a vampire hunter.
Animation Kekkai Sensen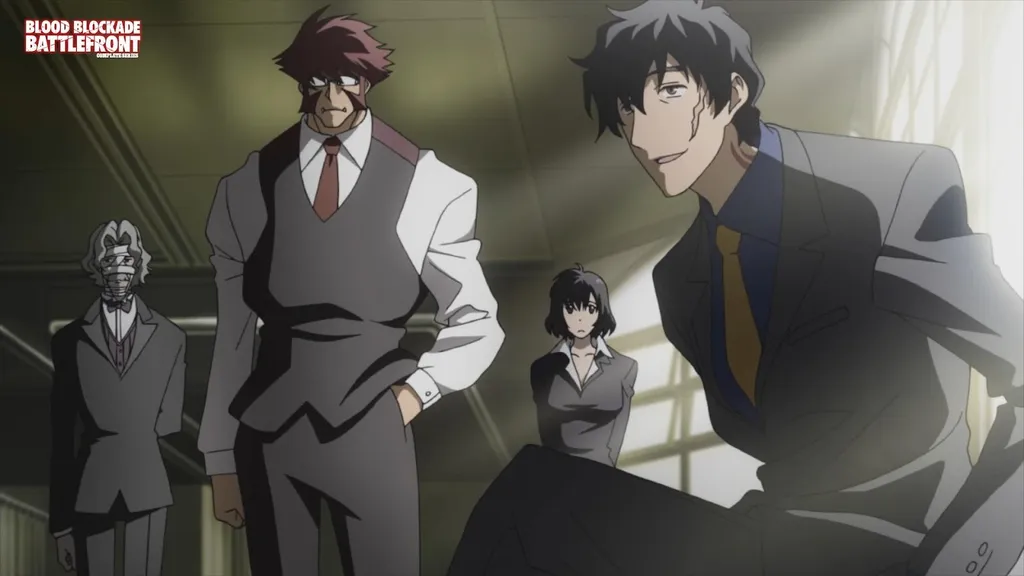 Release year: 2015
Genre: Action, Comedy, Fantasy, Supernatural
Produce: Bones
Directed by: Matsumoto Rie
Voiced by: Sakaguchi Daisuke, Koyama Rikiya, Nakai Kazuya
Episodes: 12
Supersonic monkeys, vampires, talking mermaids and many other supernatural monsters have coexisted with humans. This was part of everyday life in Hellsalem's Lot, then known as New York City.
It all started when the portal between Earth and the Sea opened 3 years ago. New Yorkers and other beings from space are all trapped in an impenetrable bubble.
Behind the peaceful city life, there is Libra, an eccentric and sublime secret organization. They are tasked with maintaining order in the city and ensuring that no chaos spreads around the world.
Cartoon Hellsing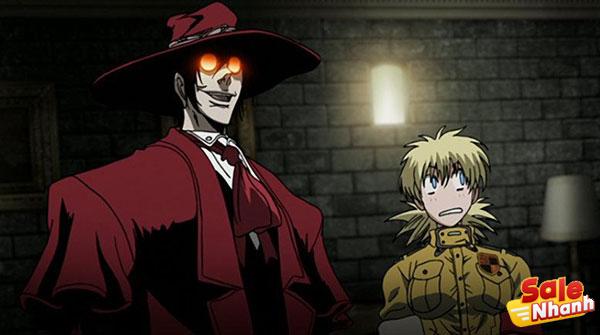 Release year: 2001
Genre: Action, Horror, Supernatural
Produce: Gonzo
Directed by: Iida Umanosuke
Voiced by: Nakata Jouji, Orikasa Fumiko, Sakakibara Yoshiko
Episodes: 13
Hellsing is an organization dealing with various supernatural threats, headed by Sir Integra Fairbrook Wingates Hellsing. When a vampire attack occurs in the village of Cheddar, Hellsing is asked to hunt down vampires.
To put an end to this vampire attack, Sir Integra dispatches his most dangerous member, a vampire named Alucard. Armed with only a shotgun, Alucard was able to bring destruction to the vampires of Cheddar village.
But when the fight broke out, a girl named Seras Victoria was seriously injured. Feeling sorry for his situation, Alucard also gave Seras the choice to die as a human or live as a vampire. Seras chose to become a vampire.
Despite choosing to become a vampire, Seras still struggles to adjust to his new life. Seras had to accept the fact that he was no longer human.
Movie Blood Lady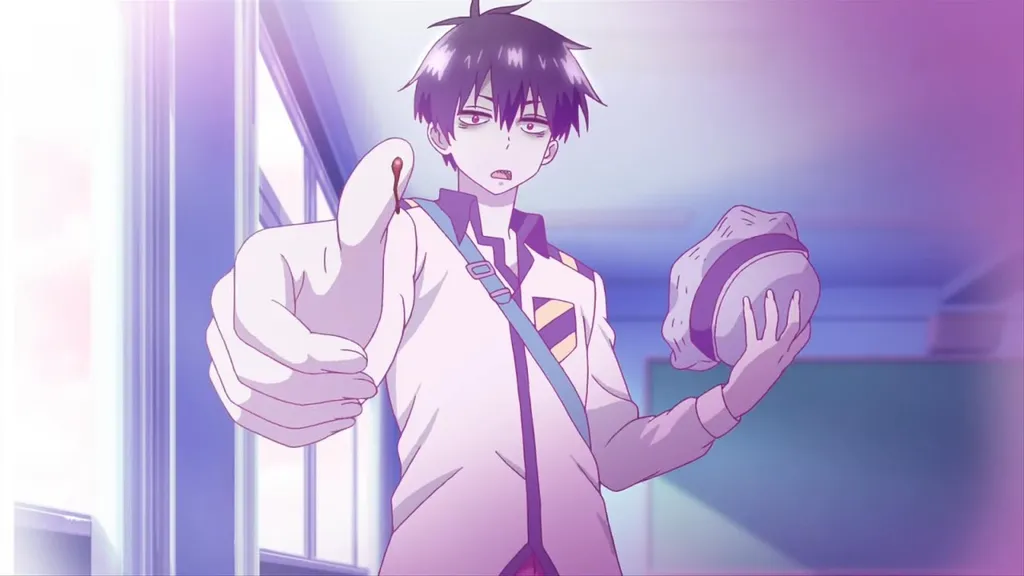 Release year: 2013
Genre: Action, Comedy, Supernatural
Produce: Brain's Base
Directed by: Miya Shigeyuki
Voiced by: Oosaka Ryouta, Bridcutt Sarah Emi, Nomizu Iori, Terashima Takuma
Episodes: 10
Staz Charlie Blood is a powerful vampire who rules the Eastern region of the Demon Realm. According to rumors, he is a bloodthirsty and cruel monster. But, in reality Staz is just an otaku obsessed with Japanese culture and completely disinterested in human bloodline.
Leaving management of his territory to his subordinates, Staz spends his days wandering and enjoying anime, manga, and games.
One day, a girl accidentally passed through a portal that led to the demon world. This makes Staz very happy, but as soon as he begins to develop an interest in the girl, something is off about him.
Cartoon Rosario to Vampire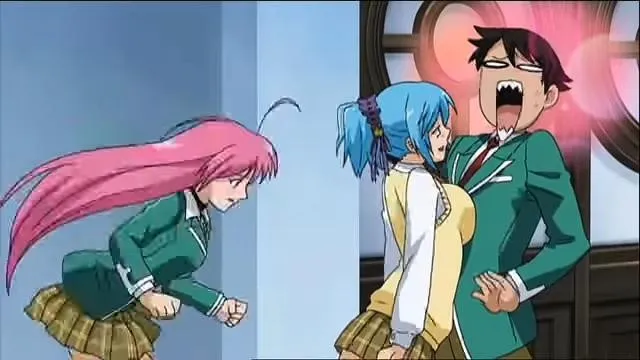 Release year: 2008
Genre: Comedy, Fantasy, Romance, Ecchi
Produce: Gonzo
Directed by: Inagaki Takayuki
Voiced by: Kugimiya Rie, Mizuki Nana, Fukuen Misato, Kishio Daisuke, Koyama Kimiko
Episodes: 13
Youkai Academy is an ordinary-looking boarding school. However, his students are monsters who learn to live with humans.
All students are in human form and take regular exams, such as literature, sports, foreign languages, and math. However, there is a golden rule in the Youkai Academy, that everyone found in the school grounds must be executed immediately.
Tsukune Aono is an ordinary teenager who cannot get into any school because of poor grades. By chance, Aono's parents enrolled him in the Youkai Academy.
When Aono accidentally enters this new world, he meets the most attractive girl in the academy, Moka Akashiya. Aono decides to stay there so he can continue his relationship with Moka. Whether behind Moka's beauty lies a threatening monster, namely a vampire.
Strike the Blood Animation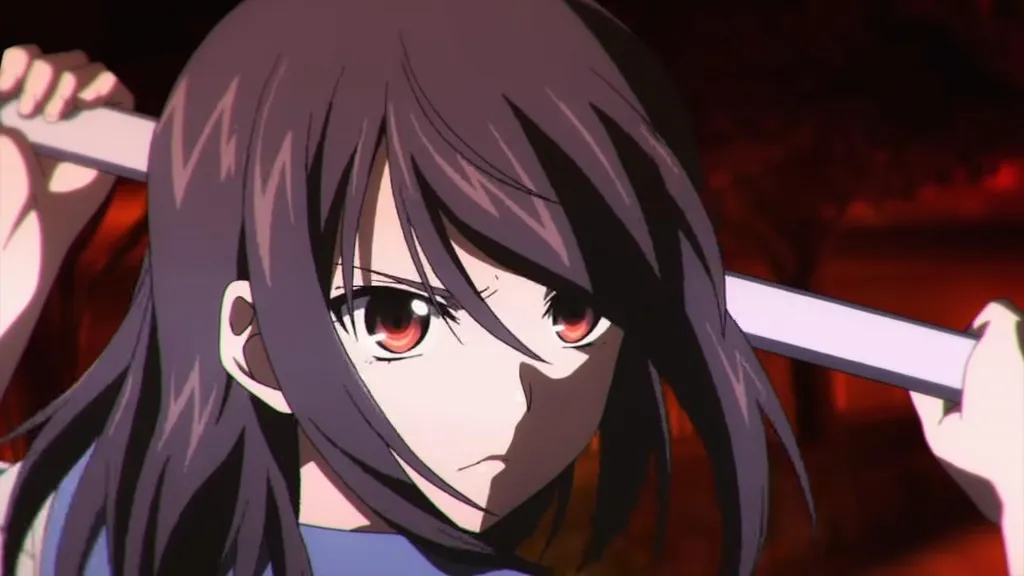 Release year: 2013
Genre: Action, Fantasy, Supernatural, Ecchi
Produce: Silver Link, Connect
Directed by: Yamamoto Hideyo
Voiced by: Taneda Risa, Hosoya Yoshimasa, Seto Asami
Episodes: 24
Kojou Akatsuki's days as an ordinary high school student in the Demon District of Itogami Island are over. Now Kojou has the extraordinary ability of a vampire. Before long, he became the center of attention, after it was discovered that he had legendary vampire abilities.
Considered too powerful, the Lion King Organization sent a sword mage, Yukina Himeragi, to monitor Kojou's progress. However, circumstances forced the two to form an alliance. Then the two fight together to protect the city from various threats.
Vampire Knight Animation
Release year 2008
Genres Drama , Mystery , Romance , Supernatural
Production Studio Deen
Director Kiyoko Sayama
Voiced by Mamoru Miyano Daisuke Kishio Yui Horie
The setting of this anime is Cross Academy which has two changing classes; Light and dark. Evening classes are classes for vampire students disguised as "elite" classes.
In order to maintain order during the class exchange and maintain the identities of the vampire students, two people were chosen as the disciplinary committee, Yuuki and Zero. Yuuki was once saved by a vampire at his school and made himself fall in love with the vampire.
Meanwhile, Zero hates vampires and doesn't even hesitate to kill them. Can humans and vampires coexist in the Cross Academy system?
Animation Shiki
Release year: 2010
Genre: Horror, Mystery, Supernatural, Suspense
Produce: Daume
Directed by: Tetsuro Amino
Voiced by: Kazuyuki Okitsu, Kouki Uchiyama, Toru Ohkawa, Ai Orikasa, Haruka Tomatsu
Episodes: 22
Shiki is an anime adaptation of Fuyumi Ono's novel, telling a tragic story on earth when good and evil are hard to distinguish. Shiki, the name of the vampires who feel abandoned by God while trying to survive among the residents paranoid about vampires.
The plot of the story begins with the death of a teenager named Megumi Shimizu in a small village called Sotoba. Megumi's death is the beginning of an epidemic that turns summer into a season of blood and terror.
To find out the truth of this horrifying incident, a doctor named Toshio Ozaki teamed up with Megumi's friend, Natsuno Yuuki. Together they try to prevent Sotoba from becoming a dead city inhabited only by vampires.
Anime Owarimonogatari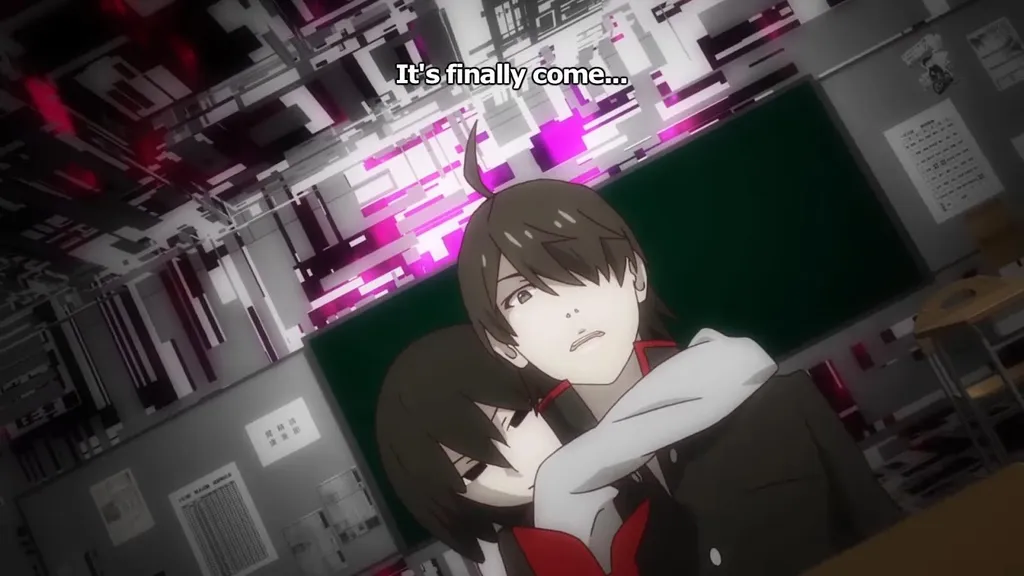 Release year: 2015
Genre: Comedy, Mystery, Supernatural
Manufacture: Shaft
Directed by: Shinobu Akiyuki
Voiced by: Sakamoto Maaya, Kamiya Hiroshi, Saashiro Miyuki, Mizuhashi Kaori, Marina Inoue
Episodes: 12
A transfer student named Ougi Oshino is a strange girl. Kanbaru Suruga, introduces Ougi to their senior, Koyomi Araragi. They hope to receive advice regarding Ougi's strange discovery he has made.
After looking at the layout of the school, Ougi noticed a classroom appeared, when it shouldn't have existed. Convinced by the apparition, Araragi and Ougi attempt to uncover the truth behind this puzzle.
But, then Araragi found himself locked with Ougi in the room. It turned out that there were old memories of Araragi that he wanted to forget.
Movie The Case Study of Vanitas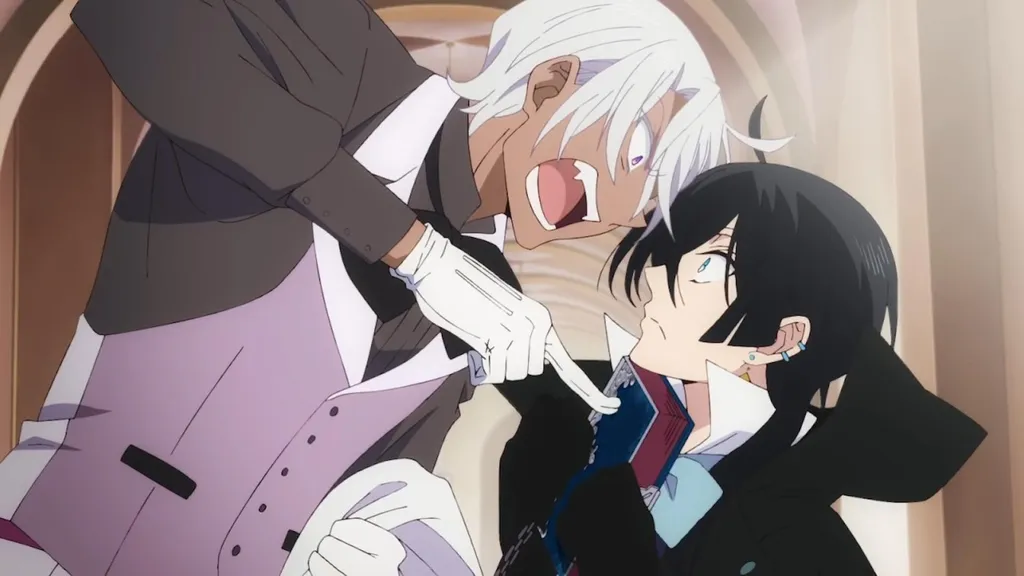 Release year: 2021
Genre: Supernatural
Produce: Bones
Directed by: Itamura Tomoyuki
Voiced by: Hanae Natsuki, Ishikawa Kaito
Episodes: 12
This anime tells the story of a vampire named Vanitas, who feels scared and lonely all the time. He was ridiculed for being born under the blue moon because of his own gender.
According to legend, he created a cursed grimoire known as the 'Book of Vanitas'. It is said that one day he will be able to use it to take revenge on the red moon vampire.
In 19th-century Paris, Noe Archiviste is searching for the fairy tale Vanitas. While traveling on an airship, he is saved from a vampire attack by an eccentric doctor calling himself Vanitas.
The doctor carried the thick book that Noe was looking for. Unfortunately, Vanitas was a mortal who inherited the name and the book from his master.
Movie Interviews with Monster Girls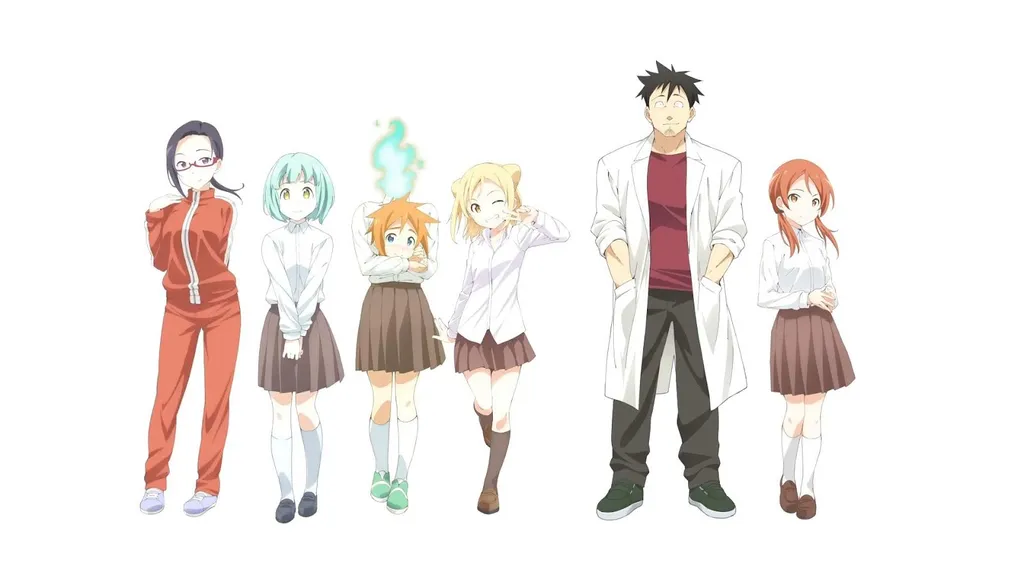 Release year: 2017
Genre: Comedy, Fantasy
Produce: A-1 Pictures
Directed by: Andou Ryou
Voiced by: Hondo Kaede, Hikasa Youko, Suwabe Junichi, Shinoda Minami, Natsukawa Shiina
Episodes: 12
Demi-chan wa Kataritai or Interviews with Monster Girls follows Takahashi's daily life at Shibasaki High School.
Along with her three Demi students, Hikari Takanashi, an energetic vampire. Kyouko Machi is a gentle dullahan (mythical creature), while Yuki Kusakabe is a shy snowman.
Tetsuo Takahashi is a high school biology teacher. He looks like an ordinary teacher. But underneath her gentle exterior, there is something out of the ordinary.
Takahashi is attracted to 'Aijin' aka 'Demi'. These demihuman monsters have been integrated into human society.
However, Takahashi believes that there are still many unknowns about Ajin. One way is to interact with them directly. Takahashi decides to have a casual interview with the Demi girls, to learn more about their abilities.
Blood+ . Animation
Release year: 2005
Genre: Action, Drama, Horror, Mystery, Supernatural
Production: IG . Manufacturing
Directed by: Jun Matsumoto, Junichi Fujisaku, Kazuto Nakazawa, Naoyoshi Shiotani, Yuu Kou
Voiced by: Eri Kitamura, Akiko Yajima, Junichi Suwabe, Nozomu Sasaki
Episodes: 50
Blood+ revolves around the story of Saya Otonashi who lives with her adoptive family in Okinawa. Behind his normal life, I suffered from anemia and memory loss that made him forget his life years ago.
My memories one day began to haunt him and he was also attacked by a blood-sucking monster. As I began to despair, a mysterious man appeared who helped me stay away from the creatures that attacked him.
My encounter with a mysterious man named Haji became the beginning of my participation in the "Red Shield" organization. The Red Shield is an organization dedicated to eliminating monsters that attack humans.
Anime Blood-C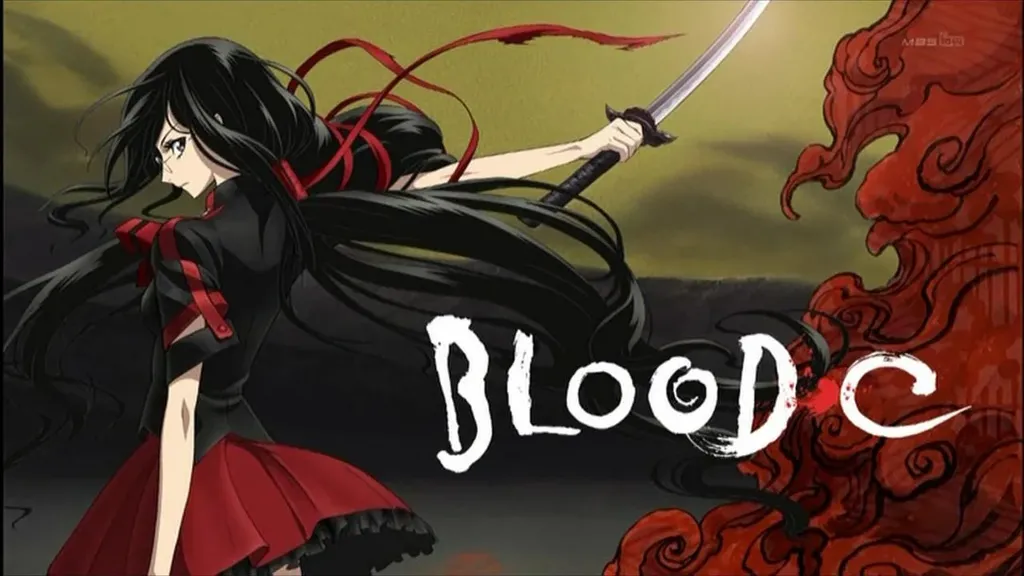 Release year: 2011
Genre: Action, Horror, Mystery, Supernatural
Production: IG . Manufacturing
Directed by: Mizushima Tsutomu
Voiced by: Mizuki Nana
Episodes: 12
Kisaragi is a girl whose life is divided in two. During the day, she becomes an ordinary schoolgirl, while at night she becomes a sinister monster, the hunter of the Elder Bairns.
Elder Bairns has supernatural powers and is always stalking humans. Kisaragi has a holy sword given to him by his father to fulfill his sacred duty. Only Kisaragi can defeat a supernatural ability like that of Elder Bairns.
Anime Diabolik Lovers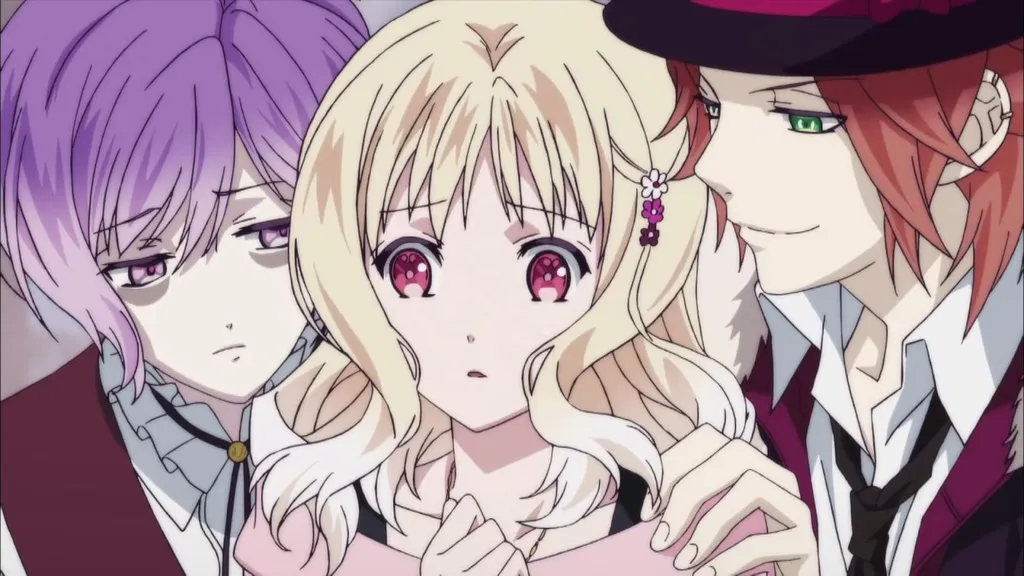 Release year: 2013
Genre: Drama, Horror, Romance, Supernatural
Produce: Zexcs
Directed by: Tagashira Shinobu
Voiced by: Midorikawa Hikaru, Mizuhashi Kaori, Hirakawa Daisuke, Toriumi Kousuke, Kondou Takashi, Konishi Katsuyuki, Suegara Rie
Episodes: 12
Yui Komori arrives and lives in a secluded house on the orders of her father. The house is inhabited by six Sakamaki brothers from a family of vampires, Shuu, Reiji, Ayato, Kanato, Laito, and Subaru.
At first, the Sakamaki brothers are confused by Yui's appearance, but they quickly realize that she is their new 'sacrifice bride'.
After meeting the Sakamaki brothers, Yui quickly questions why her father sent her to the house. He also wondered why he had this strange and painful feeling for the first time.
Now, Yui lives as a prisoner of the Sakamaki brothers, and lives a terrible life in her new home. His days turned into endless nights. Every time the Sakamaki brothers vowed to make Yui their own, Yui sank deeper and deeper into madness and joy.
Servamp . Animation
Release year: 2016
Genre: Action, Comedy, Drama, Supernatural
Producer: Brain's Base, Platinum Vision
Directed by: Itto Sara, Hideaki Nakano
Voiced by: Takuma Terashima, Yuuki Kaji, Kenjiro Tsuda, Daisuke Ono, Ayumu Murase, Junichi Suwabe
Episodes: 12
Servamp is an anime that tells the story of vampires who contract with humans. One of the lazy vampires that turned into a cat was accidentally picked up by a student named Mahiru. He named the cat Kuro.
Upon seeing the vampire's form, Mahiru didn't want to get involved with him anymore. However, due to a series of incidents, Mahiru accidentally signed a contract with Kuro.
Because of the contract, Mahiru participated in various supernatural battles between Servamps (vampire servants).
Movie Noblesse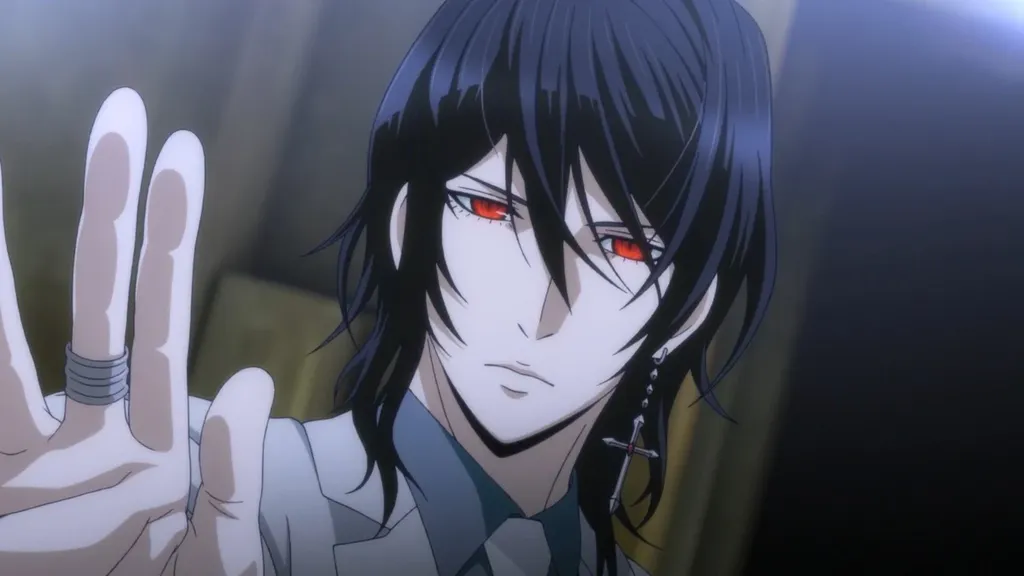 Release year: 2020
Genre: Action, Supernatural
Production: IG . Manufacturing
Directed by: Tada Shunsuke
Voiced by: Shiningaki Tarusuke, Hirakawa Daisuke
Episodes: 13 episodes
This anime is adapted from the famous webtoon of the same name. It revolves around the story of a famous noble named Raizel or whose full name is Cadis Etrama Di Raizel.
Raizel wakes up from her 820 year long slumber. He is a purebred noble and the protector of all other nobles.
In an effort to protect Raizel, his loyal servant, Frankenstein enrolled Raizel in Ye Ran College. At school, Raizel learns simple habits and learns about the human world from his classmates.
Meanwhile, a secret organization, Union, plans to take over the world. They send modified humans, and gradually interfere in Raizel's life. Raizel also uses her immense strength to protect those around her.
Actually, I Am..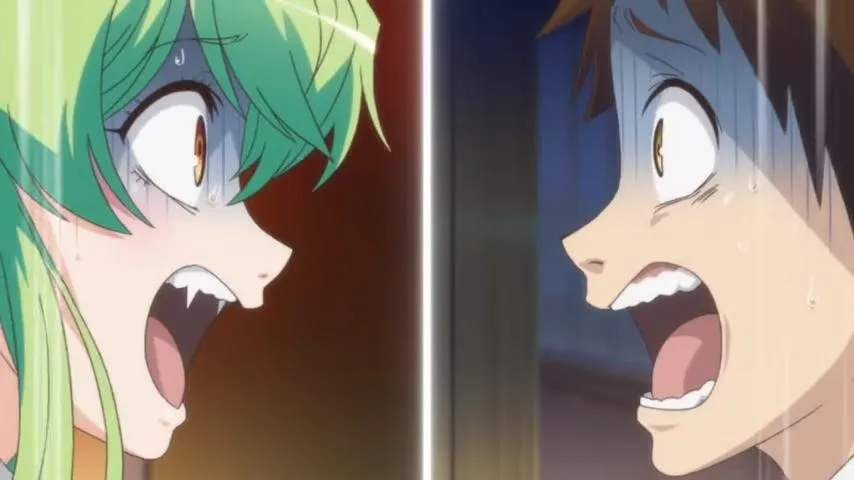 Release year: 2015
Genre: Comedy, Fantasy, Romance, Supernatural
Produce: TMS Entertainment
Directed by: Yamamoto Yasutaka
Voiced by: Serizawa Yuu, Ichimichi Mao, Minase Inori, Hanae Natsuki, Ueda Reina
Episodes: 13
One day after school, Asaji Kuromine discovered the truth. Youko Shiragami, the girl Asahi likes, turns out to be a vampire. Meanwhile, according to her father's regulations, Youko is currently absent from school to keep her family safe.
However, Asahi doesn't want him to leave and promises to keep it a secret. Unfortunately, this turns out to be easier said than done. Asahi is a predictable man and cannot keep any secrets to himself.
This incident was one of the beginnings of more supernatural beings appearing in Asahi's life. Therefore, he was forced to protect all their identities.
The anime with the original title Jitsu wa Watashi wa tells the story of Asahi as he socializes with his new friends and the unique challenges they bring.
Devils' Line Animation
Release year: 2018
Genre: Action, Drama, Romance, Supernatural
Produce: Platinum Vision
Directed by: Hideaki Nakano
Voiced by: Yoshitsugu Matsuoka, Yui Ishikawa, Hiroshi Kamiya, Nao Toyama, Ryota Ohsaka
Episodes: 12
In this Devil' Line storyline, vampires don't have to drink blood to survive, so they can live among humans. Even so, they cannot control their desire to drink blood in case of extreme emotions.
These vampires can mix with humans, so not many people know of their existence. Tsukasa Taira, a 22-year-old student who also only learns about the existence of vampires during a heated argument with her friend, Yuuki Anzai, a half-vampire.
The relationship and love story between Taira and Anzai becomes very complicated because part of Anzai still wants to be Taira's bait.
Those are suggestions for the 20 best anime about vampires according to Salenhanh 's version .