In recent years, the zombie theme seems to be very popular with the public. This is evident in the numerous movies, books and games that are themed about these terrifying creatures that like to attack and eat people's brains.
In the game world, the topic of Zombie is no longer strange. Since the advent of consoles, many zombie games have been created by developers, from the Resident Evil game to the Plants vs Zombies phenomenon. These games are available on various platforms, such as PC, PlayStation, Xbox to Android.
So, on this occasion, the Salenhanh team will review the best zombie games you can play on your Android device. These different games carry a variety of themes, from the classic theme of killing zombies, to the theme that designates us to become zombies and cannibals.
Dead Effect 2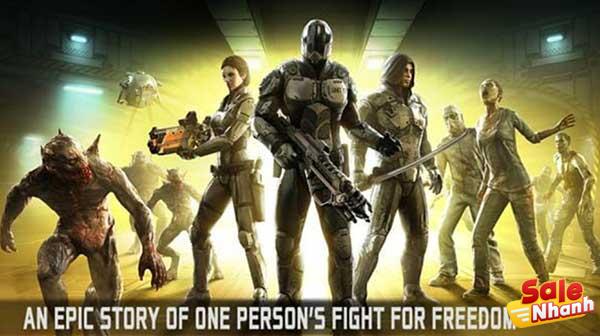 The Dead Effect series is a shooter that should not be underestimated. Dead Effect 2 offers great graphics quality. Your mission in this game is to shoot down hordes of zombies, monsters and all sorts of other sci-fi creatures.
This game contains elements of role-playing games that allow you to level up, level up and evolve your character so that you can fight against these terrible creatures to the fullest. You have 100 implants to upgrade your character and more than 40 weapons to fight against the zombies.
The Walking Dead No Man's Land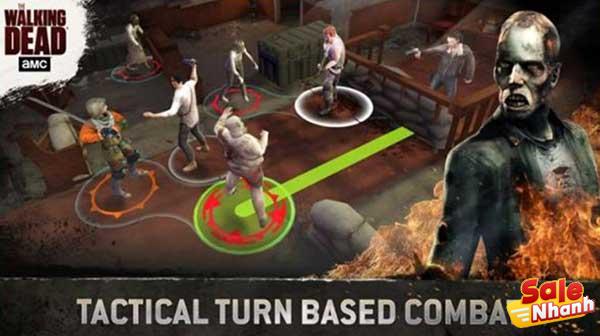 The TV series in the United States, The Walking Dead, was very popular. In fact, many Indonesians also watch this very successful TV series. It's no surprise that the TV series was included in a game called The Walking Dead No Man's Land.
It is a tactical strategy game with RPG and adventure elements. You will play a character who must attack zombies to survive. With a little RPG, you can upgrade and develop your team so they can fight zombies to the fullest. The Walking Dead No Man's Land is the best Android zombie game you should try.
DEAD TRIGGER 2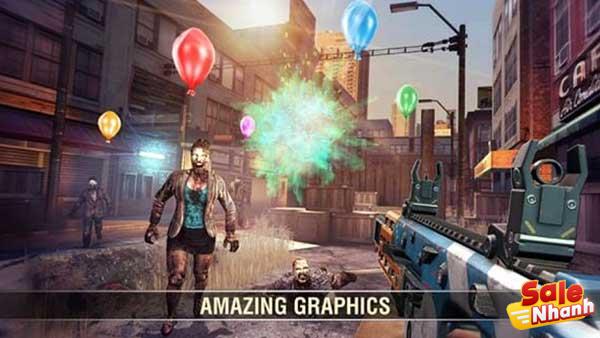 If you consider Into the Dead's graphics to be very good, then you'll find even better graphics in DEAD TRIGGER 2 – Zombie Survival Shooter. Well, this game presents a graphical display which is the main advantage of the game.
DEAD TRIGGER 2 – Zombie Survival Shooter is not only the game with the best graphics among zombie games but also many other Android games. This game may present textures, animations, and other graphic elements that make it feel as if you are playing an FPS game on a console device.
In this game, you can explore 10 areas located in different corners of the world. Out of 10 areas, there are 35 different environments that you have to face, from cities, mountains to wilderness.
To accompany you in killing zombies, there are 37 types of weapons for you to choose and use. Interestingly, you can also participate in special tournaments if you can master these weapons.
Since the screen graphics are very good, this game automatically requires large specifications. Therefore, make sure that the specifications of your Android smartphone are powerful enough to run it without lag and performance loss.
Kill Shot Virus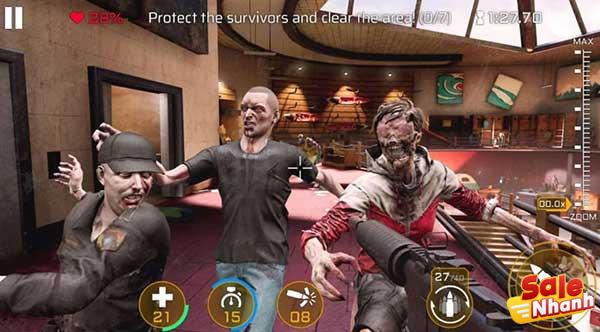 As a zombie FPS game, Kill Shot Virus offers addictive enough gameplay. Complete and upgradable weapons allow players to experiment with the best way to kill zombies, depending on the player's skills and preferences.
Not only giving missions to kill zombies, players can also participate in other missions, such as protecting the lives of survivors from zombie attacks. Not only killing zombies with assault rifles, players can also destroy opponents from afar with sniper rifles.
Kill Shot Virus also has the appearance of several types of zombies with different powers that make players have to constantly change strategies to make the game not boring.
Into the Dead 2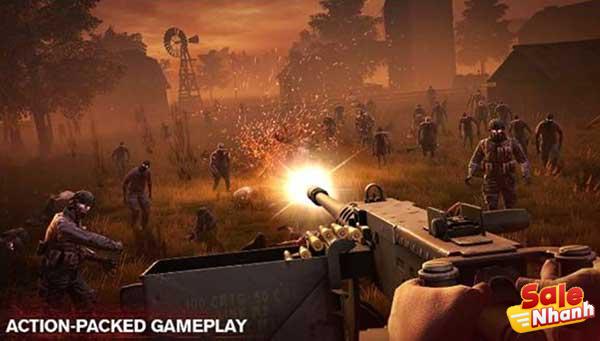 Into the Dead 2 is the best zombie game, the sequel to the first version. Of course there are differences between the first version and the second version. Into the Dead 2 is more feature-complete with more adventures and tough battles than the first version.
In the game, Into the Dead 2 has a storyline that changes depending on the player. Not stopping there, Into the Dead 2 is also available with 7 chapters and 60 levels that you can conquer.
UNKILLED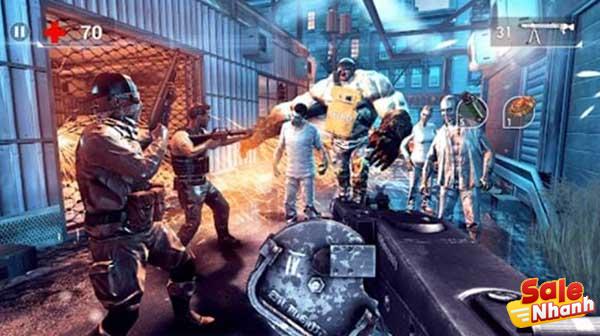 New York is currently facing a zombie apocalypse, where all its citizens are attacked by a dangerous virus.
The virus spreading in New York has turned its citizens into zombies. This is when the player impersonates one of the special characters to join a special team. This squad will deal with the zombies and find this dangerous virus.
Of course, players will not be equipped with unarmed weapons to fight zombies, you will be equipped with sophisticated equipment and weapons.
Not only that, you will also feel challenged by the presence of enemies stronger than zombies. Curious about the excitement of UNKILLED? Download on Google PlayStore.
Last Fortress: Underground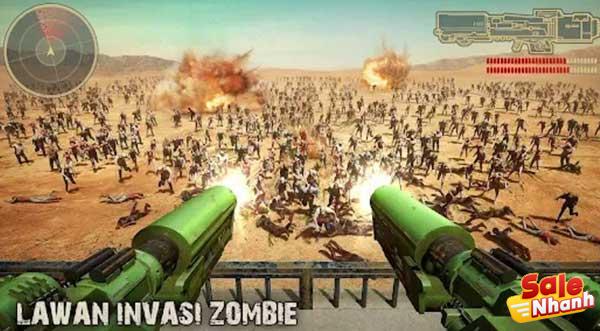 The world has been ravaged by a zombie invasion. And now, you have to find a shelter to survive. In the game Last Fortress: Underground, you will play as the leader of the survivors of this zombie apocalypse.
You and your friends must find shelter underground and reorganize their lives. Each survivor has their own role. For example, become a doctor or scientist.
You and the survivors will build a fortress and live there, to avoid the zombies.
State of Survival: Zombie War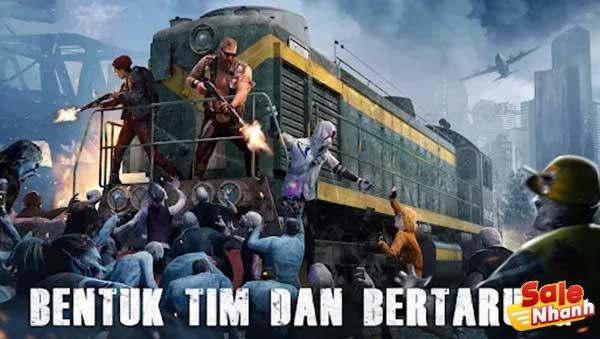 State of Survival: Zombie War is another zombie game you can try. The gameplay of State of Survival is similar to Last Fortress: Underground. In addition to fighting zombies, you are required to rebuild civilization from scratch.
Call it making a shelter/shelter, growing and harvesting vegetables, and building some facilities in your residence. Along with other survivors, you still have to complete missions against the undead.
Every time you build a new building, sometimes you have to complete the quest first. On the surface, State of Survival: Zombie War is nothing special. However, his voice acting is worthy of praise.
Plague of Z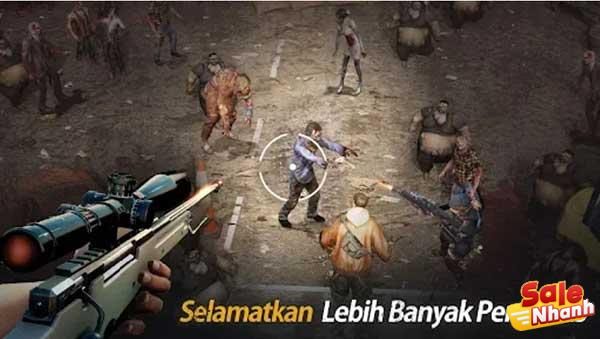 Want to try a challenging zombie fighting game? Try Plague of Z. This game asks you to survive in a world under attack by zombies.
You can fight them with a variety of amazing weapons. Don't forget to look for survivors and save them.
You can then find a shelter with the available resources, so you can stay safe until the end. Interested in trying a game of this? Download Plague of Z on Google PlayStore.
Zombie Hunter: Killing Games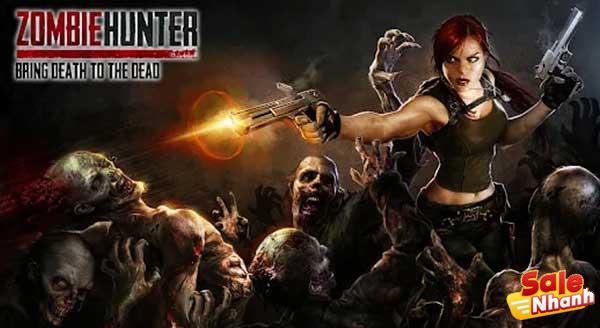 If you've ever played the famous 3D Sniper game, you're probably familiar with the gameplay of Zombie Hunter: Killing Games. The game developed by Viva Games Studios also applies the same mechanism.
No, you won't kill the undead nearby but from afar. Use the weapons you have to finish them off. Each mission has a different goal. Sometimes you have to collect 4 headshots or kill more than 1 zombie.
Don't forget to upgrade your weapons so each mission feels easy to complete. Oh yes, in terms of appearance, this game is mediocre. Even so, the game is still interesting, especially with the many missions of the existing levels. Sure, the game can help you dispel boredom.
LifeAfter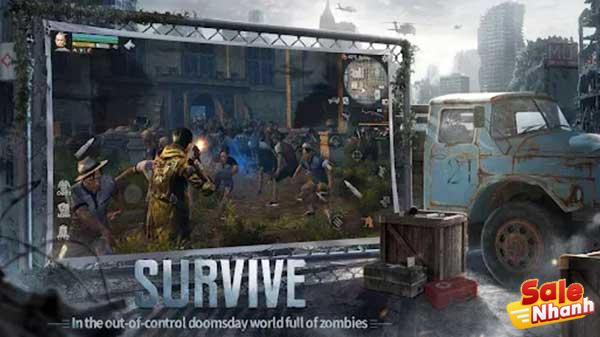 Lifeafter presents an interesting game. You have to survive the attacks of scary zombies that threaten your life from all directions. Along the way, you can meet many survivors and adventure with them to find a safe place.
You can find clothes, food and shelter to protect yourself from the onslaught of dangerous zombies. This game offers stunning graphics and gameplay. Try Lifeafter on Google PlayStore.
Plants vs Zombies 2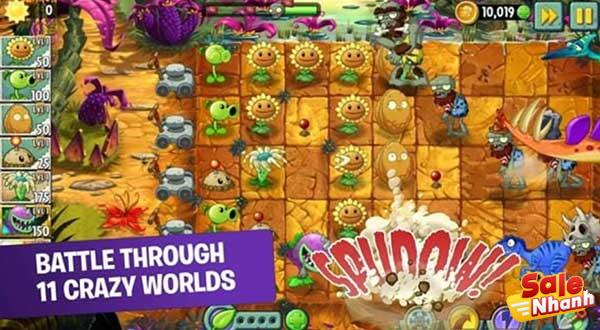 Who doesn't know this is one of the best Android zombie games? Plants vs Zombies 2 is a very popular game and is enjoying success as the best-selling smartphone game. Not only the second series, the first PVZ series was also very successful.
For those of you who haven't played this game, PVZ2 is a simple defense game where you have to plant your yard with various plants as weapons or a barrier for zombies to enter your house. .
However, be careful because the zombies can eat your tree and break into the house to eat your brain. Hiiii!
Zombie Tsunami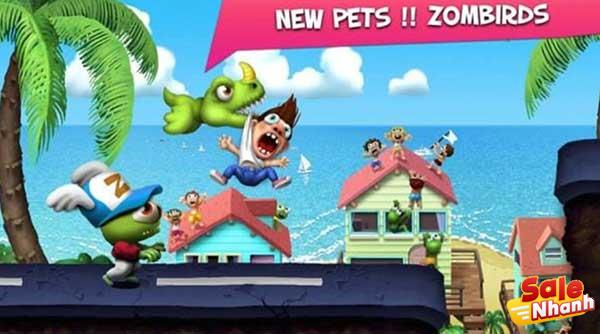 This zombie game is perfect for those of you who are bored with mainstream zombie games. Well, in this Zombie Tsunami game, you no longer have to be afraid of being chased by zombies because here you will become a zombie.
This Zombie Tsunami game has endless running gameplay in which you have to control zombies and eat the people in front of you. When these humans are successfully eaten, they will also become zombies and join your pack.
In this game you won't finish easily either. The reason is that if the zombie you control dies, then you can switch to controlling other zombies in your party. That way you can continue your adventure as long as there are zombies alive.
The graphics presented by Zombie Tsunami are not very realistic but quite funny because this game is intended for families and children. There are about 300 missions that you have to complete spread across 9 locations in various parts of the world.
With a lot of missions, you can spend a good time with this anti-mainstream zombie game.
Left to Survive: state of dead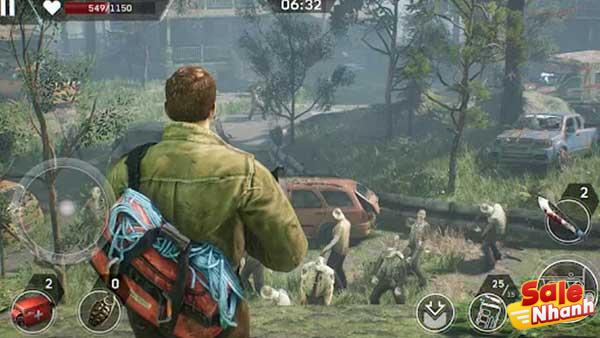 Have you ever imagined yourself being attacked by the undead in broad daylight? This is what happened to the characters in the game Left to Survive: state of dead. They must survive the attacks of the zombies at any cost.
Kill as many zombies as you can and complete every survival mission. You can change weapons, even brutally attack them with knives. Even though the mission is complete, your mission is still incomplete. Create a base for you and other survivors. Build a decent life to continue to exist.
Left to Survive: state of dead provides a good graphical display for games of its kind. Not surprisingly, the size of this game is more than 1 GB. Before playing, make sure you have enough internal memory.
Zombie Catchers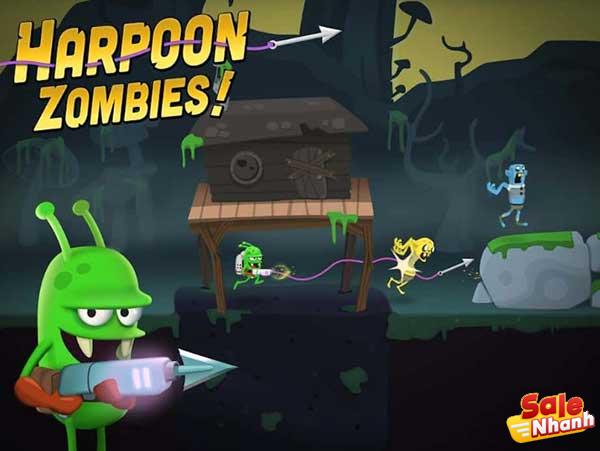 If you want to play a zombie-themed game without any scary and dark nuances, then Zombie Catchers could be a good choice. Here it shows zombies, but the zombies depicted in this game are not scary at all because they are drawn like cartoons with a tendency to be funny.
Your mission in Zombie Catchers is to catch the zombies. To catch them, you can rely on a variety of weapons, such as pistols and other weapons.
However, this weapon also has levels. If you want a powerful gun, you can upgrade and collect items first.
When you have good and strong weapons, then you can hunt zombies that roam the city. Surprisingly, the zombies that you catch are not only killed because you are also tasked with making a variety of food from the zombies that you have killed. Unique, right?
So that's the list of the best zombie games that you can play for free on your Android smartphone or tablet. Out of fifteen games, which one do you like the most? Or is there any other game that deserves to be on the list above?
Salenhanh – Product review blog
Address: 115 Nguyen Van Qua, Tan Hung Thuan Ward, District 12, Ho Chi Minh City
Website: https://salenhanh.com/en
Mail: Salenhanh.com@gmail.com
#salenhanh #Reviewsalenhanh