The passion for gaming with Android smartphones has spread to both children and adults. The diverse selection of games often confuses Android users in choosing a fun game. Don't worry, this time Salenhanh will present 15 fun piano games for everyone to play.
The 15 piano games that will be discussed this time are more than just playing the regular piano. You can play classic piano games just by leaning on the keyboard on your Android phone. Want to try a fun piano keyboard game? Take a look at the following review.
Game Piano Game: Classic Music Song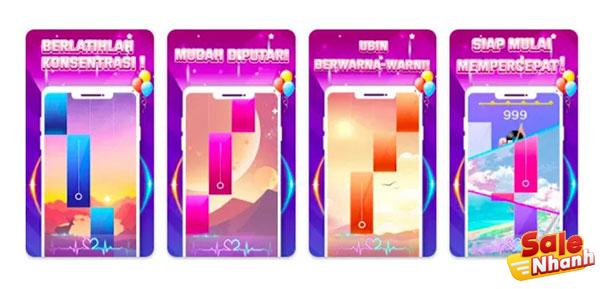 This one piano game gives you over 100 classical music pieces. How to play itself is very easy. You just need to click on the boxes that appear on the phone screen according to the required speed level.
The interesting thing is, this game can be played for free without internet connection. If you are interested, download now Game Piano: Classic Music Song here .
Piano Fire Game: Edm Music & Piano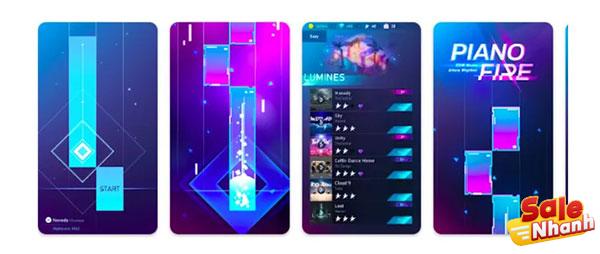 Fire piano game: Edm Music & Piano is released by Adaric Game in 2020. This game is different from most similar piano games, as it includes EDM music in its gameplay.
The gameplay is not complicated at all. You just need to tap on the tiles that appear on the screen, following the rhythm of the song. Game Piano Fire: Edm Music & Piano you can download for free here .
Game Pianist HD: Piano +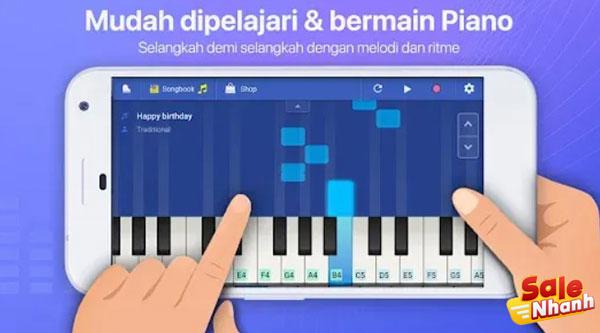 This game presents a simple image, with a piano shaped like the original. You don't have to smash bricks like other games, but you can play right away like playing a real piano.
There are over 100 MIDI instruments with 12 sound samples in the game. In addition to being able to entertain you, the game Pianist HD: Piano + can also be used for practice. Interested? Try it right here .
Piano Game – Yokee ™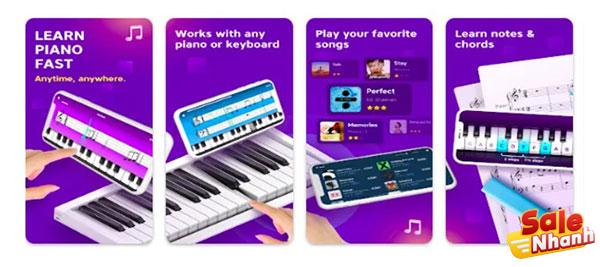 Next, there's the Piano game from Yokee™. You can play and learn piano at the same time with the app. In it, there are not only learning materials but also many different mini games that you can try.
You can use mini games to practice hearing and hand coordination while playing the piano. Want to try? Please download Piano directly from Yokee™ here .
Kpop Piano Games: Color Tiles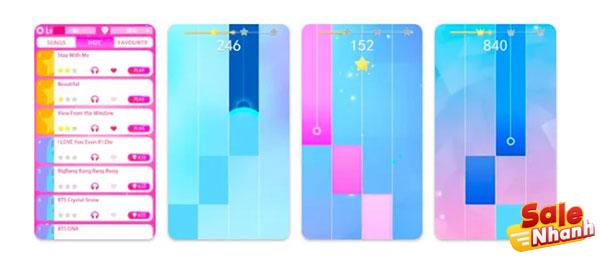 As the name implies, this piano game is suitable for K-Pop fans to play. There are more than 50 songs of idols and singers that you can play here.
The game is very relaxing at the start. However, the higher you go, the more difficult you have to complete the level. If you are interested in the game, please click this link .
Game PianoTiles 3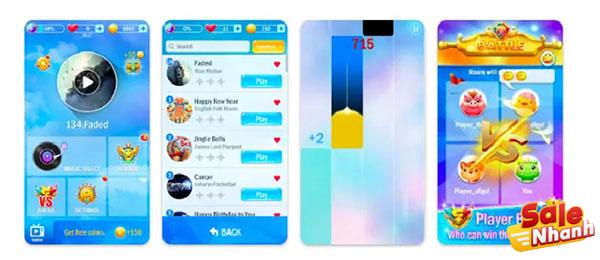 PianoTiles 3 game is fun to play. The game itself has several different game modes. Among them is a regular mode that allows you to play the piano as you 'want'. Then there is also an infinite mode that you can play after you pass the previous one.
Don't forget, there is a battle mode that you can use to compete with other players from around the world. PianoTiles 3 presents popular classical music, you know. You can play songs by some famous composers, such as Mozart and Beethoven.
Real Piano Game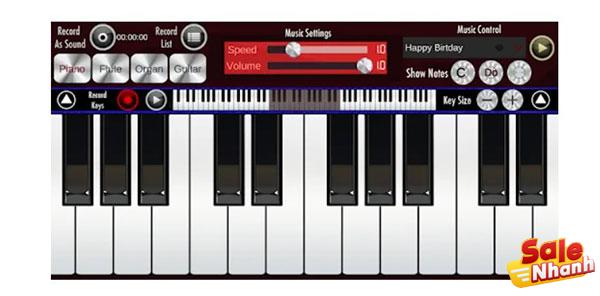 Real Piano is one of the piano games on Android that offers realistic visuals. You can play your favorite songs with the 88 keys available on Real Piano. Several different instrument options are also available. One of them is a grand piano.
Not only that, the sound quality emitted from Real Piano is also quite good. If you want to feel the feeling of playing a real piano in the game, Real Piano is the choice. Download the game here .
Piano Game – Gismart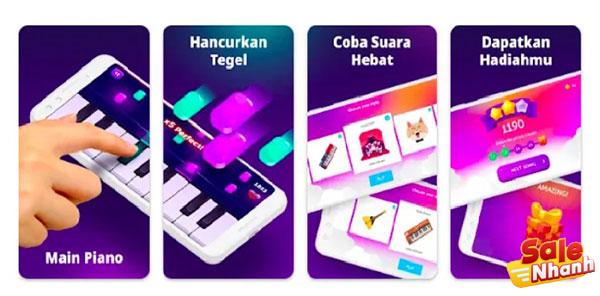 Another piano game that you can try is presented again by the developer Gismart. In the game, you can play more than 200 different tunes of various genres. This includes classical and pop music.
Of course you are allowed to choose the sound of the instrument. There are many options, such as accordion, piano, electric guitar, and many more. Interestingly, the developer will add new songs every week.
Well, if you are looking for a piano game with an updated collection of songs, then you can download Piano from Gismart. Please click this link to play it.
Game Anime Tiles: Piano Tiles 3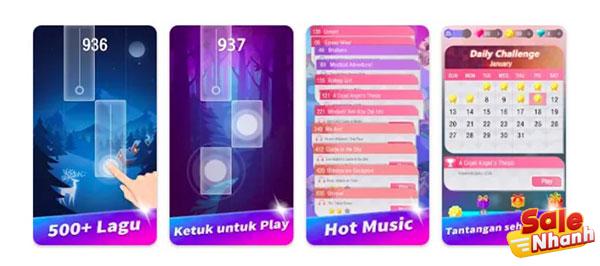 If a game this is for lovers of piano as well as anime. The game itself offers over 300 anime songs that you can play. Of course, the gameplay is also very easy. You just have to hit the tile until the song ends.
It's great, this game always gives you rewards in the form of coins and diamonds. Hey, anime lovers, are you eager to try this game? Please download here .
Pink Piano Game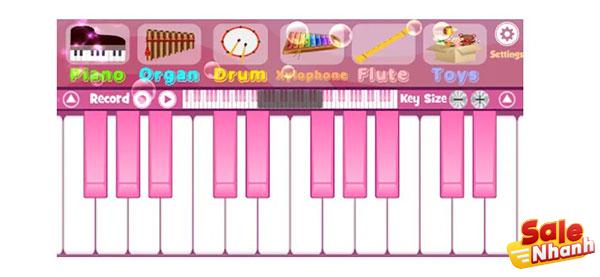 Pink Piano is from the same developer as Real Piano, Bilkon. Therefore, the features are not much different from the game. However, the piano presented in this game is bright pink.
It's no surprise that piano games are suitable for kids to play. Oh yes, one of the features available in this game is recording. So if you want to get your little one to play the piano in the game, you can record the progress of the game. Of course, this game can also be used to make practicing the piano more fun.
Dream Piano Game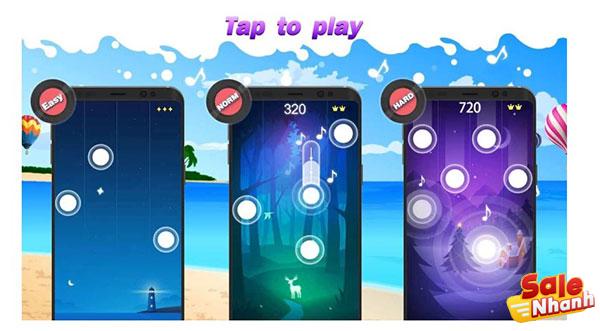 Fun piano game now called Dream Piano. In the game, you can enjoy a variety of songs that have been crafted with all genres.
The genres presented in Dream Piano are Pop music, classics and some anime songs. In order for players not to get bored with the song, Dream Piano actively updates and adds new songs every week.
In addition to having a large selection of songs, Dream Piano has a simple way to play. Tip, you just need to press the white circle button to the rhythm.
In the early levels, maybe the rhythm is slow and still easy, but in the higher levels you will find challenges where the rhythm will move faster.
Perfect Piano Game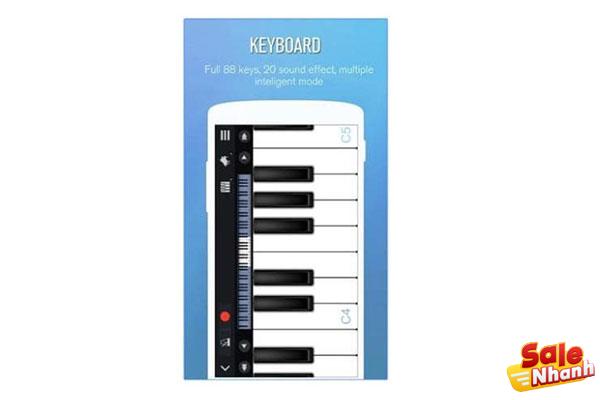 Do you want to play piano games with the appearance of a real piano? Who knows, Perfect Piano might be one of the right solutions for you. The reason is, Perfect Piano has the same graphics and interface as a real piano with 88 embedded piano keys that will show up on the Android mobile phone screen.
Perfect Piano also offers 4 playing modes namely Single Row Mode, Double Row Mode, Double Player and Chord mode. Another feature that Perfect Piano players can enjoy is that players can record the sound of playing the piano as they are playing. Pretty interesting isn't it? Play the game here.
Game Mini Piano Games: Music Puzzle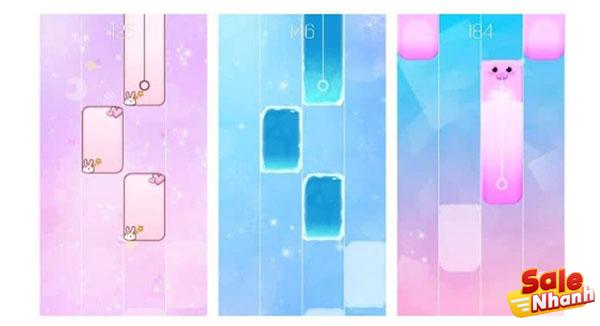 If you want to play piano games with a cute and fun look, just try playing Piano Games Mini: Music Puzzle.
It is different from the previous game where Piano Games Mini: Music Puzzle has piano passages with very cute cartoon pink cats. Of course, there are also other piano colors to choose from.
The gameplay is similar to other games, you just need to press the piano keys to the rhythm.
As for the collection of songs, it should be noted that Piano Games Mini: Music Puzzle has more than 60 playable songs. In fact, this game also introduces 6 unique instruments to make the piano sound more elegant.
If you are bored with playing piano games, then Piano Games Mini offers some mini games. You can also increase the level of the game to make it more interesting.
Piano Kids Game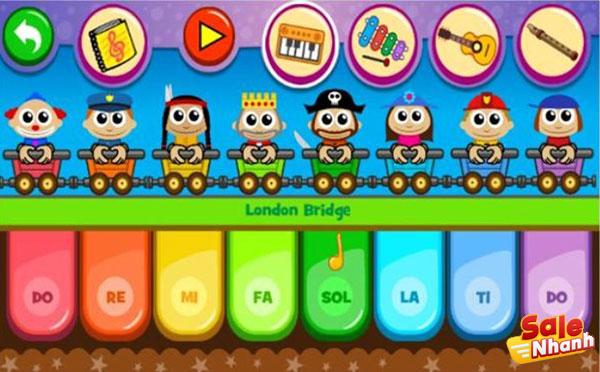 If previously discussed piano games for all ages, now Piano Kids is here a piano game specifically for toddlers. This game is clearly visible to toddlers from the existing interface.
Attractive colorful graphic display for toddlers will attract them to play the game. Not as complicated as general piano keys, Piano Kids only provides simple keys. Do you want to download this game for your sister, child or grandson? Just click here and download the game for free!
In addition to the ten piano games above, we also have some suggestions for other equally attractive piano games for Android. What is that? Check out the full list below.
Magic Tiles 3 . Game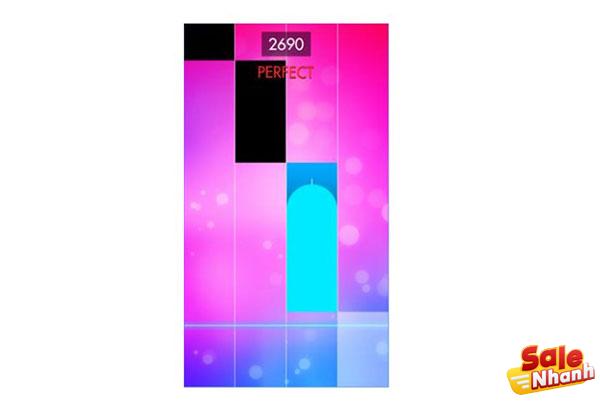 The game Magic Tiles 3 has a realistic concept similar to the previous Piano Tiles. Yes, you just need to press the black buttons. There are 4 piano bars that you can hit to an existing rhythm.
Also, in Magic Tiles 3, you can choose several game modes like Band Mode or Battle Mode. However, if you want to play it with a more interesting challenge, then you can choose the challenge mode. Well, whichever mode you choose, you can still download Magic Tiles 3 for free here .
Well, that's a bunch of piano game recommendations that might be the best choice for you. Has one of the games above caught your attention to play on your Android phone?
Salenhanh – Product review blog
Address: 115 Nguyen Van Qua, Tan Hung Thuan Ward, District 12, Ho Chi Minh
Website:  https://salenhanh.com/en
Mail: Salenhanh.com@gmail.com
#salenhanh #Reviewsalenhanh