Games are not only a form of daily entertainment, but if you know how to use some games properly, they also help educate very well not only for adults but also for children. These games are not only related to thinking such as math, puzzles, but also painting, music, etc., helping children to freely explore and find talents in children, and at the same time develop effective brains. fruit.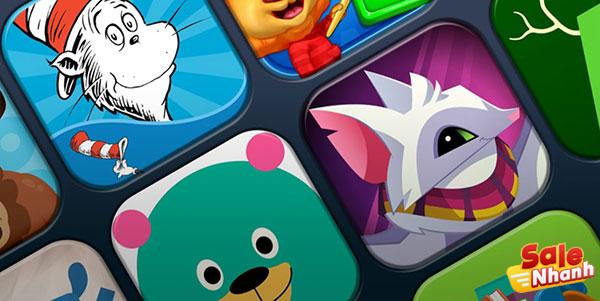 If you are still wondering which are the best early childhood education games, here are 15 recommendations that Salenhanh has for you on Android phones.
Baby Panda World Game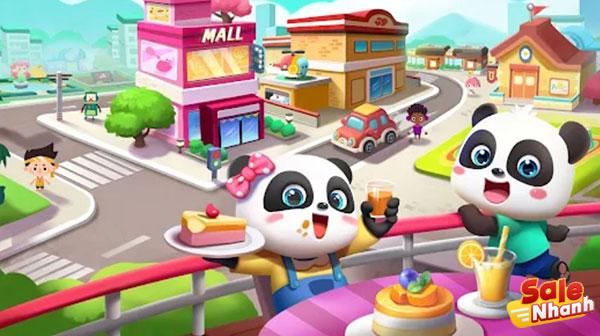 With a rating of 3+, Baby Panda World is a game suitable for children aged 8 and under. In this game, kids can play any role they want, such as policeman, doctor, chef, pilot, etc.
In this game there are also 100 play areas for kids to explore! They can shop in supermarkets or go to amusement parks with many entertainment facilities from farming, breeding to fashion design and countless other interesting things that children will surely explore.
Coloring Games – Coloring Games: Coloring Book, Painting, Glow Draw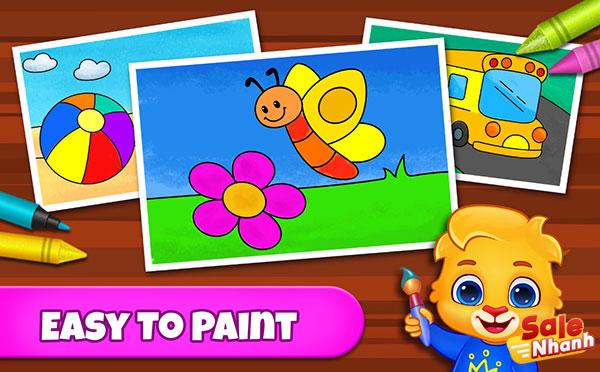 This game is specifically intended for children aged 3 and up and has been approved by teachers. Coloring Games: Coloring Book, Painting, Glow Drawing allows your child to learn to recognize colors and add colors to existing images.
There are three different drawing modes in the game. There are coloring mode, highlighter, drawing mode and color by number mode. This game provides more than 50 objects that children can freely color according to their preferences. Salenhanh believes that children will learn a lot of useful things as well as develop effective painting thinking.
Baby Games: 2-4 year old Kids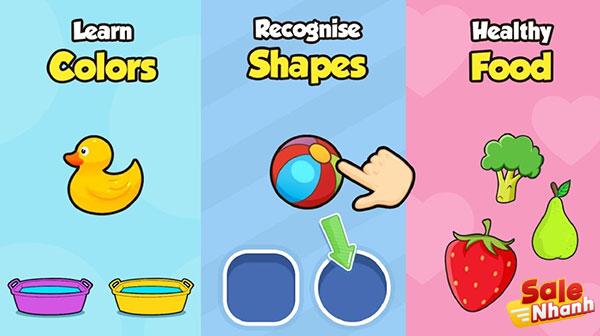 As the name implies, this game is intended for children aged two, three and four years old. In the game, there are more than 10 games that your kid can try. One of them is taking care of cute animals.
This game has simple graphics and controls, suitable and safe for children to play. Also, Baby Games: 2,3,4 y. Toddlers have been approved by experts in their field.
ABC Kids Game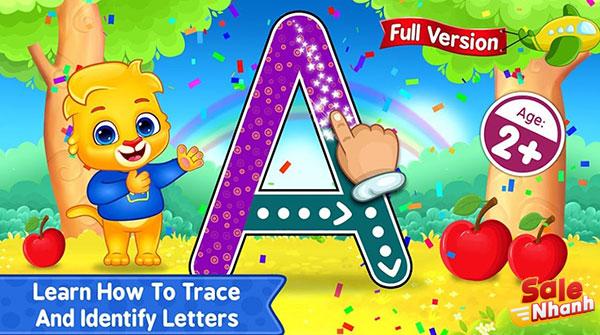 This preschool game is here and included by the developer RV AppStudios. This game called ABC Kids has a concept and is only dedicated to educating children to recognize letters.
There are no other concepts and that makes this game more focused on one theme.
Children will be facilitated in memorizing as well as recognizing letters. Not only that, the interface and interesting cartoon presentation are also designed for children to have fun and feel at home in learning letters.
LEGO® DUPLO® WORLD . Game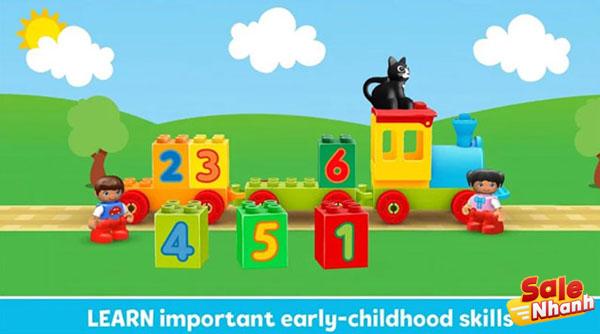 LEGO® DUPLO® WORLD is a game for young children that will help hone their creativity.
Children can play more than 5 different games. Such as exploring space, tracking certain scenes, performing rescue missions, etc.
You know, the LEGO® DUPLO® WORLD game has won several awards.
One of them is the 2021 Kidscreen Awards for Best Educational Apps category. The game also has a colorful graphic display and is suitable for children aged 2-5.
Game 384 Puzzles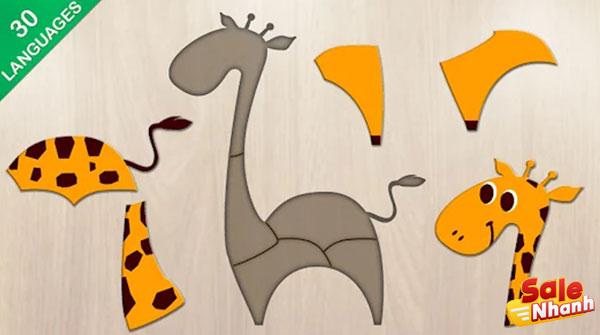 Puzzles are one way that children can learn while playing. This was then used as a concept to create preschool games. 384 Puzzles, take a simple concept but quite attractive for children. It's not difficult and tends to be a lot of fun for kids.
384 Puzzles simply asks children to arrange the puzzle pieces and then arrange them to complete a picture.
ABC Song Rhymes Learning Games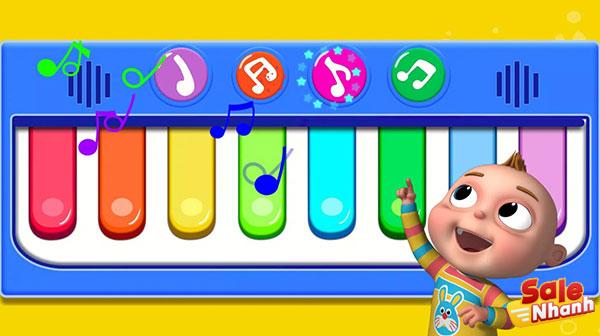 This is one of the best educational games for Kindergarten and PAUD kids on Android. ABC Song Rhymes Learning Games was released by Kidzooly in 2016 and has been downloaded by more than 3 million users.
By playing this game your child can learn many things. These include recognizing numbers and letters through children's songs, learning to recognize musical instruments, composing puzzles, and learning math specifically for kids.
Children's Games: KidloLand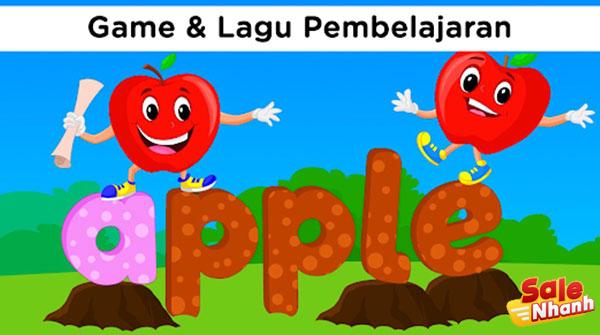 Want to teach your child to speak in a fun way? Try this game from KidloLand. Through this game your child can learn his first words through memory cards.
Not only that, there are songs children can sing together. Children can also recognize the alphabet and numbers through the available songs. You can also teach your child to color different types of objects.
Children's games: KidloLand has been tested as safe for children under 5 to play.
Game Thomas & Friends: Go Go Thomas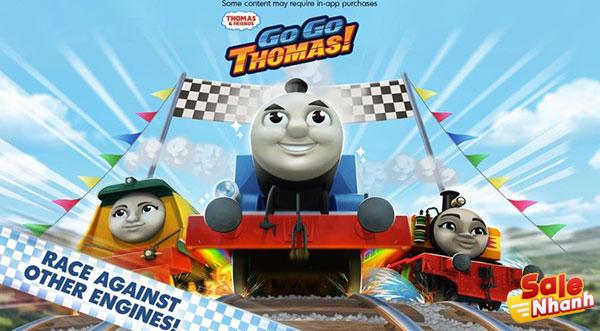 Who doesn't know the cartoon character Thomas, right? Thomas is the main character of the animated series Thomas & Friends aired from 1984 to present. Thomas himself is a cartoon character in the form of a train.
Well, not only through the cartoon, children can also learn many useful things from the game. One of the games that can be played is Thomas & Friends: Go Go Thomas.
In this game, children will be invited to go on an adventure with Thomas and his friends. Their job is to drive these cute trains. There are several maps that your child can explore with Thomas and friends.
Math Kids: Math Games For Kids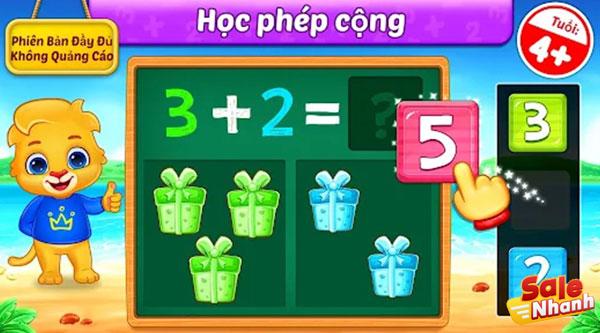 This game is suitable for those of you who want to teach your child about math. Math Kids: Math Games For Kids from RV Apps has a number of math related mini games.
By playing it, you can help your child learn to recognize numbers, as well as hone his logic skills. Your child will learn to count using fruits or objects.
Game My Town: Preschool kids game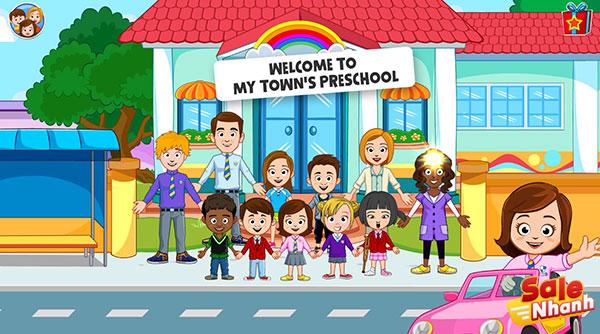 Well, if this game is actually a preschool simulation game. Yes, by playing My Town: Preschool for Kids game, kids can feel how fun school is and participate in lots of activities with teachers and friends.
Children can explore several locations in the school, such as classrooms, nursing rooms, canteens, and more. Of course, each room has its own activities. For example, in the nursing room, your child can learn how to care for a sick friend.
This game is suitable for children under 5 years old to play with parental support.
Game ABC Tracing Preschool Games 2+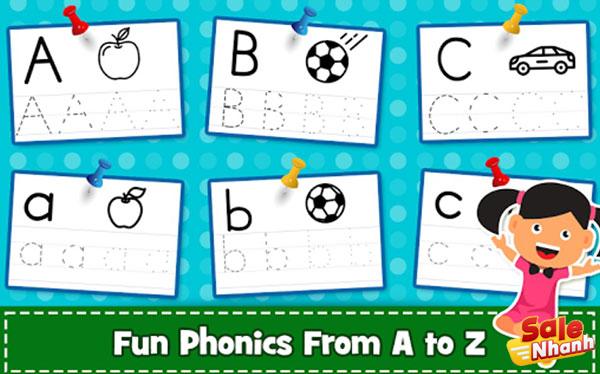 Next, there's ABC Tracing Preschool Games 2+. As the name implies, this game is intended for children aged 2 and up.
Inside the game, there are some fun games to learn numbers and letters. There are also games that will introduce children to certain forms. Even kids can learn to color and draw.
Learn to Read: Kids Games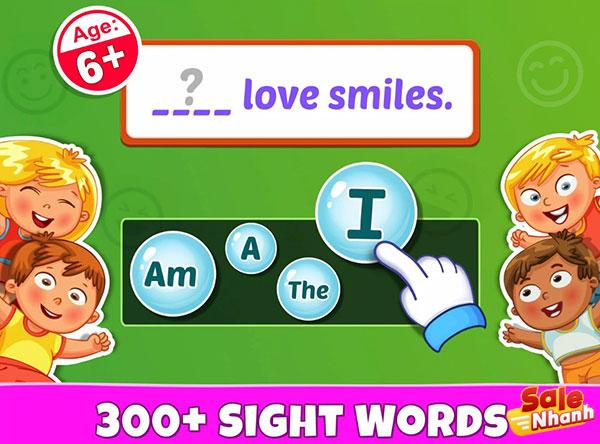 This game focuses on teaching children to read. Inside, there are some interesting game modes. One of them is Learn to Spell to introduce children to spelling.
It's easy, the child just fills in the blanks with certain letters. There is also a Sentence Builder that will help kids learn how to compose sentences.
Piano Kids Game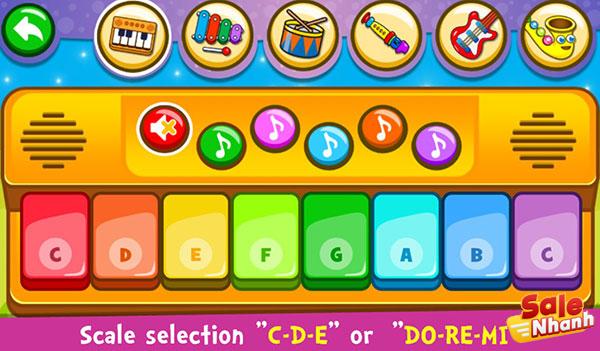 Learning doesn't just mean counting or drawing. You can also increase your child's creativity through music. Well, if you want to teach your kids the basic notes in music, maybe you can get this Piano Kids game.
Children will experience the same notes and sounds as a real piano so they can feel the music and develop a love of music.
Salenhanh – Product review blog
Address: 115 Nguyen Van Qua, Tan Hung Thuan Ward, District 12, Ho Chi Minh City
Website: https://salenhanh.com/en
Mail: Salenhanh.com@gmail.com
#salenhanh #Reviewsalenhanh