Characters with heterochromia or different eye colors are quite common in anime and they can be the main protagonist, companion character or even villain in the anime.
However, it is easy to see that characters with heterochromia often have special abilities, multiple personalities or have a terrible power that play an important role in Anime.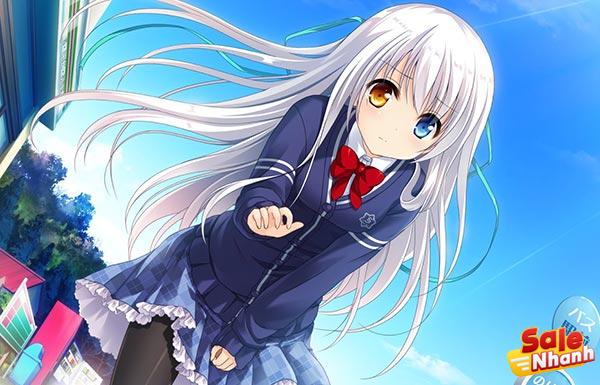 In addition, their different eye colors also make them coolly designed characters that are loved by many people whether they are on the side of evil or good. So which anime series have characters with different eye colors? Let's review Salenhanh to find the answer.
Lelouch Lamperouge trong Code Geass
Lelouch usually has striking purple eyes, but when entering combat mode, he can telepathically command others while making eye contact. His left eye is a fiery red and Geass' power manifests in it when his ability is activated.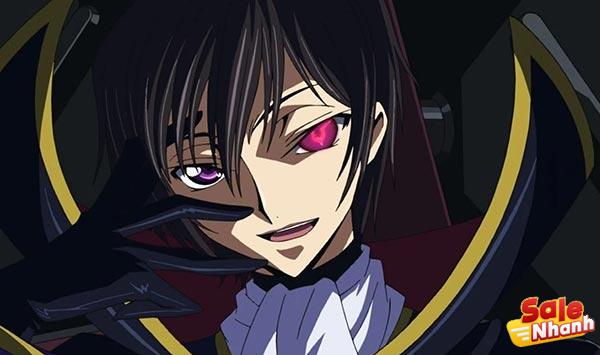 Initially, Lelouch can activate it according to his abilities. However, he lost control as Geass gradually got stronger. After a while, his Geass became permanently active in both eyes. Luckily, he was able to regain his control and was able to activate abilities in both of his eyes when he wanted to .
Emilou Appaci in Bleach
Emilou is an Arrancar. She is a member of Ssuke Aizen's army and is also one of the three Fraccions under the Harribel Tier. She is quite devoted as the subordinate to the other villains throughout her appearance in this series. However, her appearance is very prominent and attracts many people's attention.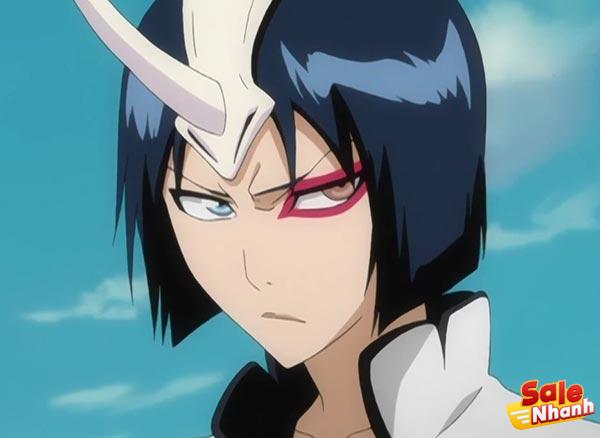 Emilou has heterochromia. While Emilou's right eye is ice blue, her left eye is warm yellow. Around his left eye, Emilou has a red line. Whether it's makeup or birthmarks, frankly, Emilou still looks cool.
Mei Misaki in Another
While Mei's right eye is dark red, she covers her left eye with an eye patch to hide her unusual green eyes. Therefore, Mei is also the owner of two eyes that are green and red.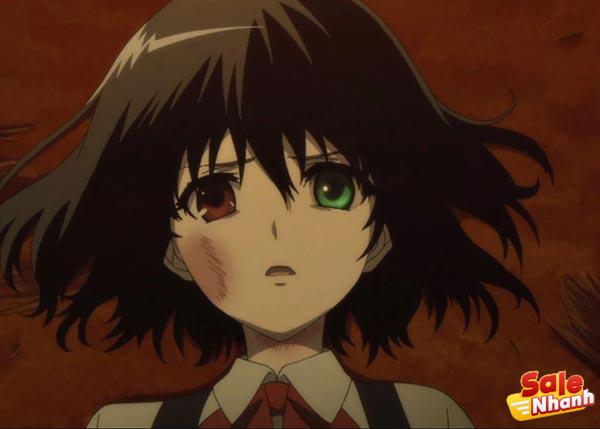 Mei hides her eyes because she is insecure about her heterochromia and is always nicknamed "non-existent" by her classmates and lives quite isolated.
Ciel Phantomhive in Black Butler
Ciel usually covers his left eye. While his right eye is teal blue, his left eye is black with a purple glowing pentacle seal. Around the pentagram is the word Tetagrammaton.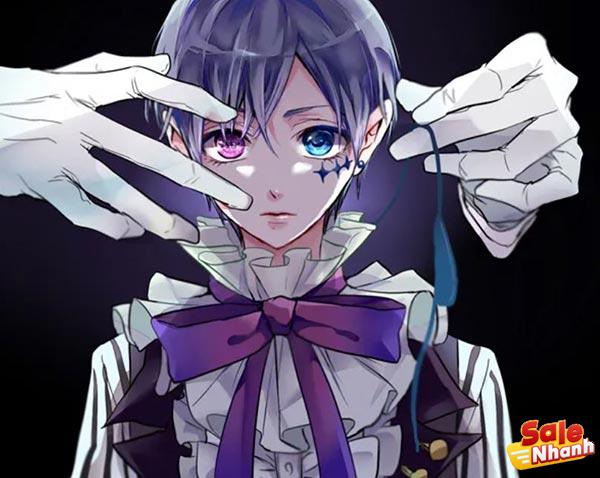 The stamp is from Ciel's Faustian Contract. The contract is an agreement he made with Sebastian in which Sebastian becomes Ciel's helper to eventually receive Ciel's soul. Although Ciel hid his seal.
Mahito trong Jujutsu Kaisen
In the anime, Mahito's eyes are a different color. One eye is dark blue and the other is gray. According to Nobara Kugisaki, Mahito is a young cursed spirit who is only good at running away like a coward.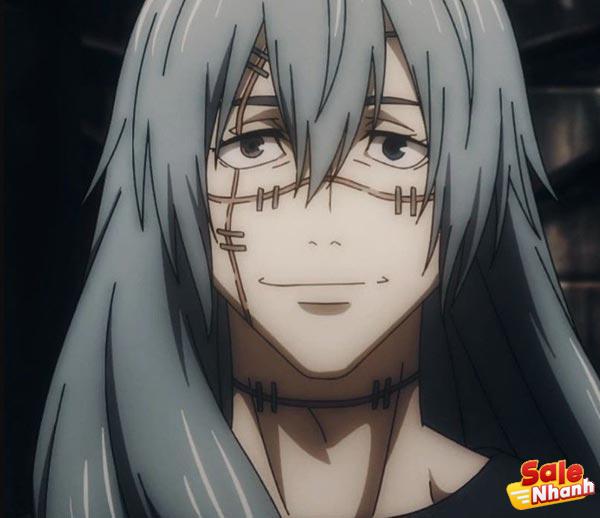 Witches have been warned to watch out for cursed spirits whose faces are sewn up by the Transfiguration technique. Heterochromia is a perfect complement to the appearance of sutures.
Obanai Iguro trong Sát quỷ: Kimetsu no Yaiba
Obanai is the Hashira Snake in the Demon Slayer Corps. His appearance is different from his fellow Hashira. In addition to his bandaged mouth, his heterochromatic eyes stand out with his monochromatic look.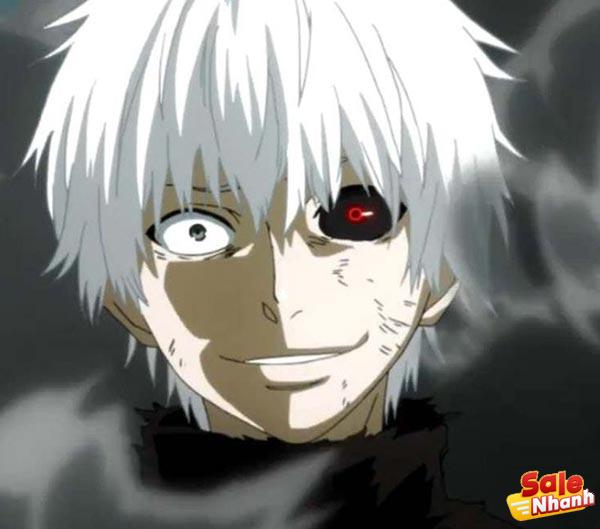 While his left eye is golden yellow, his right eye is royal blue. Obanai's eyes are different from his outfit, which is mostly black and white with very basic textures. In fact, his pet snake, Kaburamaru, isn't exactly as striking as Hashira's eyes.
Ken Kaneki trong Tokyo Ghoul
The fans Kaneki meets at the beginning of the series are very different from those at the end of the first few arcs. After becoming a semi-vampire, Kaneki's right eye changed. His sclera turned black, but his pupils turned bright red. However, his left eye is still a dark gray.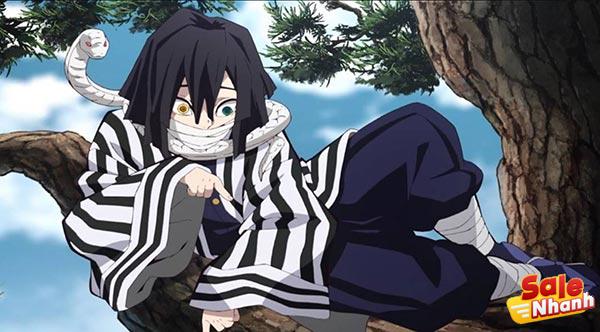 Kaneki is definitely one of the most loved anime characters with two different eye colors. This eye color change isn't the only one Kaneki goes through in the series. Another change is his hair color.
Kakashi Hatake trong Naruto
While Kakashi's left eye is gray, his right eye contains his true power. Usually hidden behind his Konoha headband, Kakashi's right eye is red with black spots. However, Kakashi didn't always have the Sharingan eye.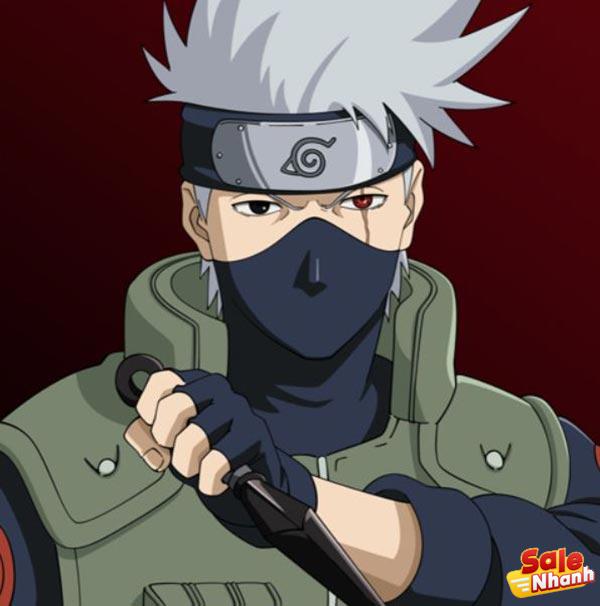 During the Third Shinobi World War, Kakashi was mortally wounded. His eye was damaged, causing a scar over his right eye. As a result, his original right eye had to be removed and replaced with a Sharingan. Fortunately, Naruto found a way to replace sensei's real eyes.
Seijuro Akashi trong Kuroko's Basketball
One of the most notable aspects of his appearance is his heterochromia. His left eye is dark red and his right eye is orange. But, in retrospect, both of his eyes were bloodshot.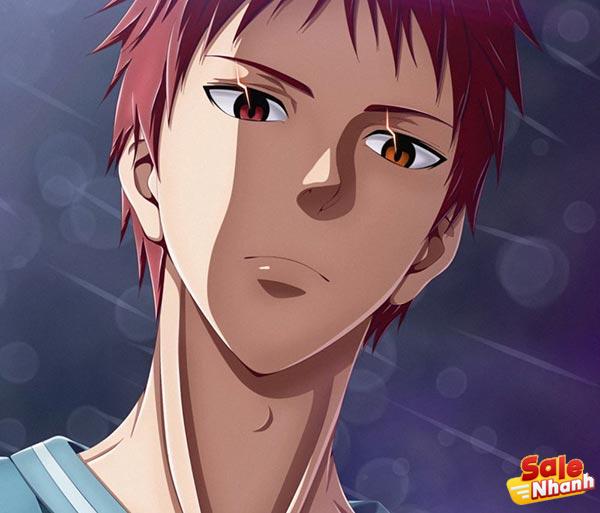 Akashi's heterochromia is the result of him developing a second personality. The "normal" Akashi has a dark red eye, while the "other" Akashi has heterochromia. He developed a second personality because he was so afraid of being abandoned. Therefore, this other personality acts as a "guardian." The second Akashi is ruthless, cold, and unafraid of violence. However, Akashi was initially kind and respectful to others.
Shoto Todoroki trong My Hero Academia
Shoto's appearance is a true reflection of his character's bow. He has half-white, half-red hair. White was inherited from his mother and red from his father. He is the son of Quirk's marriage and only appears in front of his father to surpass All Might. As a result, he is a perfect 50/50 Fire Quirk and an Ice Quirk.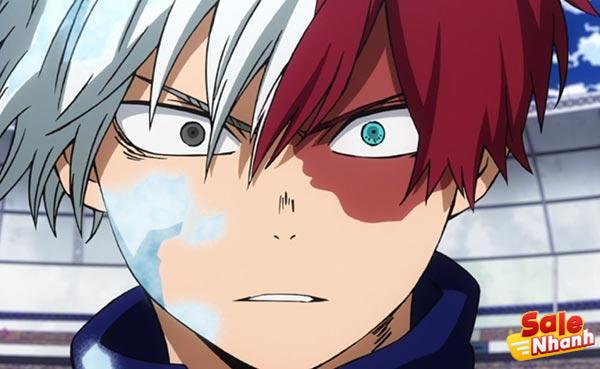 In addition to having different colored hair, Shoto also suffers from heterochromia. His left eye is gray, but his right eye is bright turquoise. Every fan of the series knows that Shoto usually hates everything on his right side because it was inherited from his abusive father. Fortunately, thanks to Deku, Shoto realized that his powers were his own and stopped ignoring his other half.
Salenhanh – Product review blog
Address: 115 Nguyen Van Qua, Tan Hung Thuan Ward, District 12, Ho Chi Minh City
Website: https://salenhanh.com/en
Mail: Salenhanh.com@gmail.com
#salenhanh #Reviewsalenhanh