Na Hee Do is determined to become the pride of a Korean fencing athlete, bringing a positive aura to the audience of the drama "Twenty Five Twenty One " (In 2022). He kept getting excited until he finally beat the idol.
In addition to Hee Do's struggle for fencing, which he loves so much, this drama presents another story. Twenty Five Twenty One (2022) tells memorable stories of friendship and first love experiences.
Especially for those of you who are addicted to this drama, here are some similar drama titles like Twenty Five Twenty One (2022) that you can watch.
Movie Racket Boys (2021)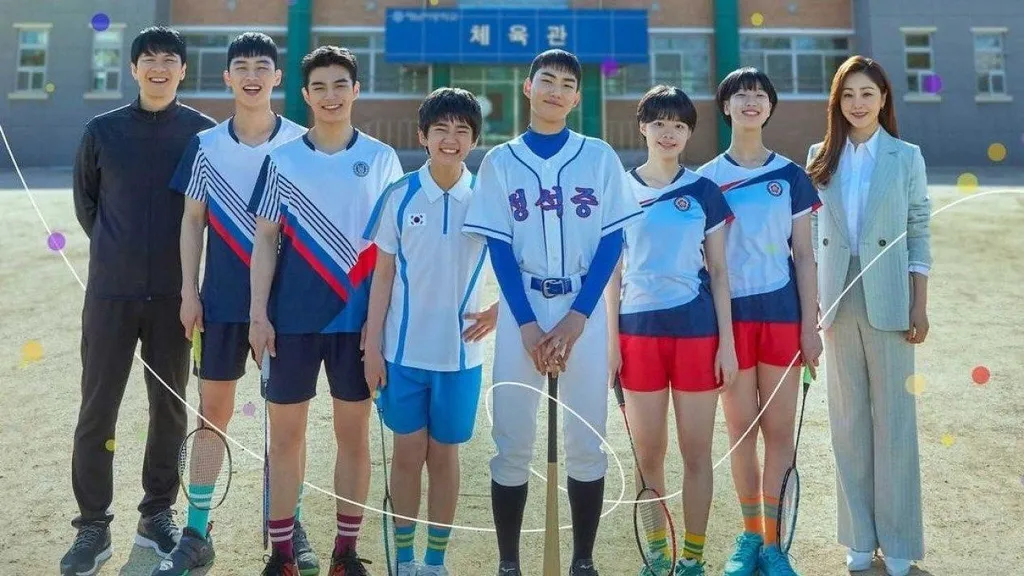 Release year
Year 2021
Category
Comedy, drama, sports
Manufacturing
Pan Entertainment, Studio S (SBS)
Manager
Ahn Jong Yeon, Jo Young Kwang
Cast
Kim Sang Kyung

Oh Na-Ra

Tang Joon Sang

Son Sang Yeon

Choi Hyun Wook
Both have sports and friendship themes, Racquet Boys (2021) you can watch if it still fails to progress from Twenty Five Twenty One (In 2022). Starring teen actors, this drama tells the story of Hae Kang's friendship and his new friends at the badminton club.
Yoon Dam, Woo Chan and Yong Tae become Hae Kang's new friends, who together struggle to become excellent badminton players.
In the course of their relationship, which was inherently cold, gradually became friends. The friendships of these single kids will at the same time make you smile and warm.
Movie Weightlifting Fairy Kim Bok Joo (2016)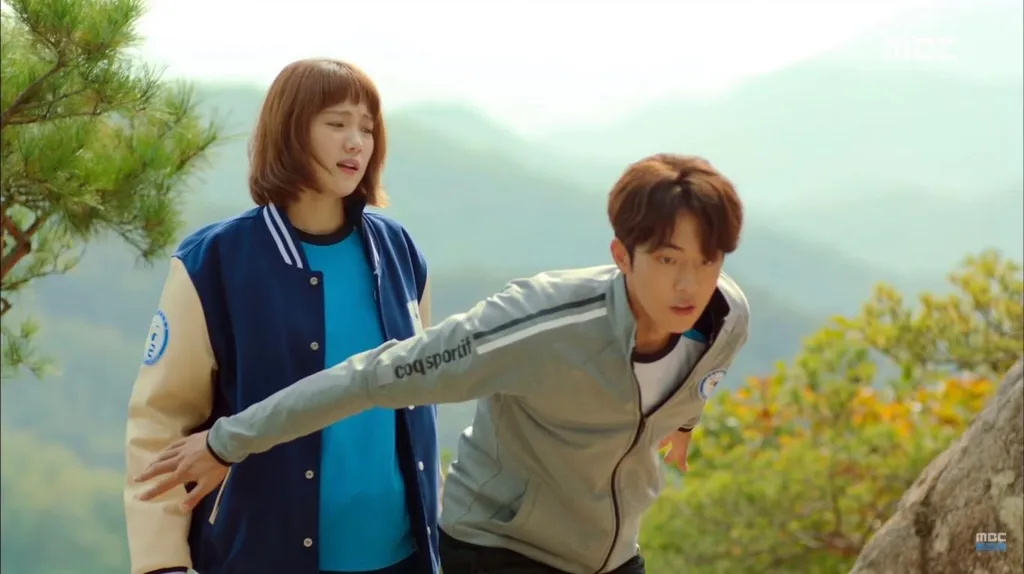 Release year: November 2016
Genre: Friendship, Youth, Sports, Romantic Comedy, Teen
Produce: Chorokbaem Media
Director: Oh Hyun Jong
Cast: Lee Sung Kyung, Nam Joo Hyuk, Lee Jae Yoon, Kyung Soo Jin
Episodes: 16
Kim Bok Joo is a passionate and friendly girl. He dreamed of becoming a weightlifter because he was inspired by his father, a former athlete.
Bok Joo joins a group of other college athletes to fight for their dreams. In addition to being busy pursuing her dreams, Bok Joo also befriends Jung Nan Hee and Lee Seon Ok.
She is also involved in a romantic relationship with her childhood friend, Jung Joon Hyun, who is swimming. If in Twenty Five Twenty One  (2022) Nam Joo Hyuk is busy with reporters, this actor is busy swimming!
Movie Hot Stove League (2019)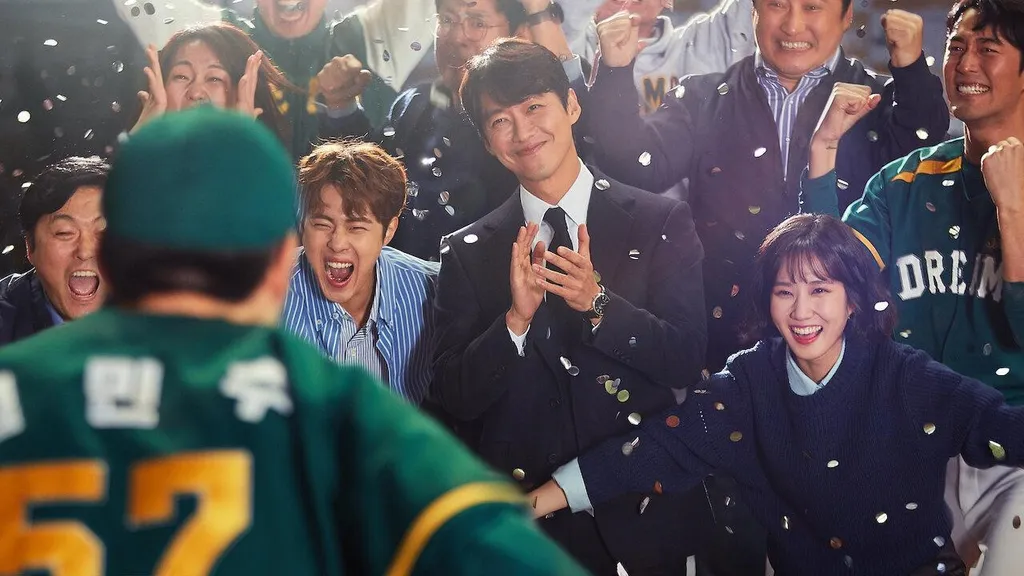 Release year: December 2019
Genre: Sports, Drama
Produce: Photo of Gill
Director: Jung Dong Yoon
Cast: Namgoong Min, Park Eun Bin, Oh Jung Se, Jo Byung Gyu
Episodes: 16
Carrying the same spirit and emotion as Twenty Five Twenty One (2022), Hot Stove League (2019) will keep you entertained. Two dramas about sports and passion for making dreams come true provide positive motivation for anyone to watch.
Led by actor Namgoong Min, the film follows a manager's struggle to save a baseball club. A baseball club called Dream has been at the top for the past four seasons.
It takes Baek Seung Soo's cold hands to deal with the tricks and intrigues of the intense rivalry between baseball clubs. Can the manager save Dream?
Movie Fight For My Way (2017)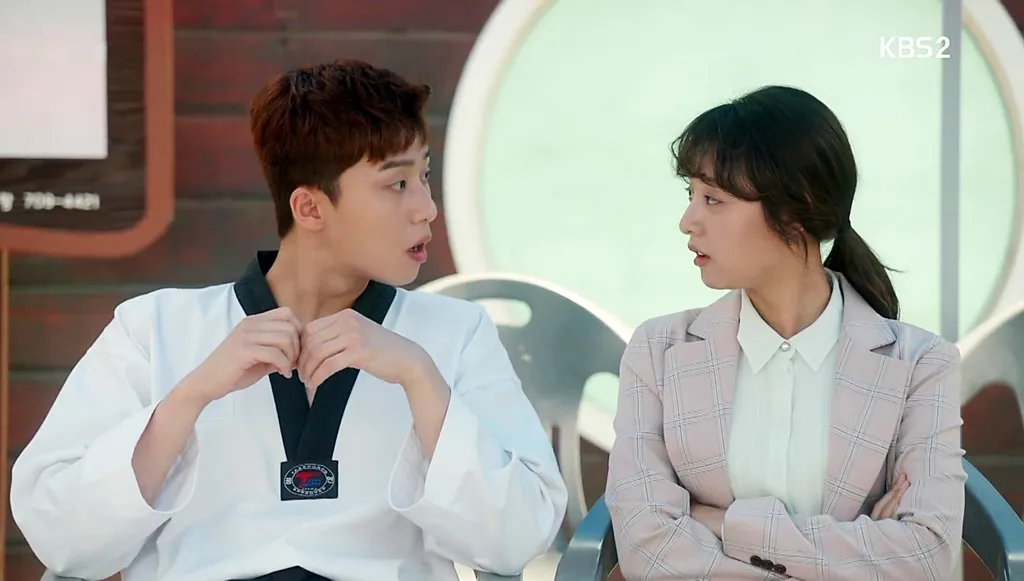 Release year: May 2017
Genre: Sports, Drama, Slice of Life, Romantic Comedy
Produce: Pan Entertainment
Director: Lee Na Jeong
Cast: Park Seo Joon , Kim Ji Won, Ahn Jae Hong, Song Ha Yoon
Episodes: 16
Ko Dong Man is a former taekwondo athlete who quit his job due to a painful event in the past. The injury made Ko Dong Man no longer want to fight in the ring. He likes to live life as an unknown warrior.
Dong Man has been friends for a long time with Choi Ae Ra, Kim Jo Man, and Baek Seol Hee. When Kim Jo Man and Baek Seol Hee were romantically involved, Dong Man and Ae Ra remained friends.
However, the two soon fell in love. Unfortunately, when Dong Man wanted to play taekwondo again, Ae Ra objected. In the end, who will Dong Man choose?
Movie Run On (2020)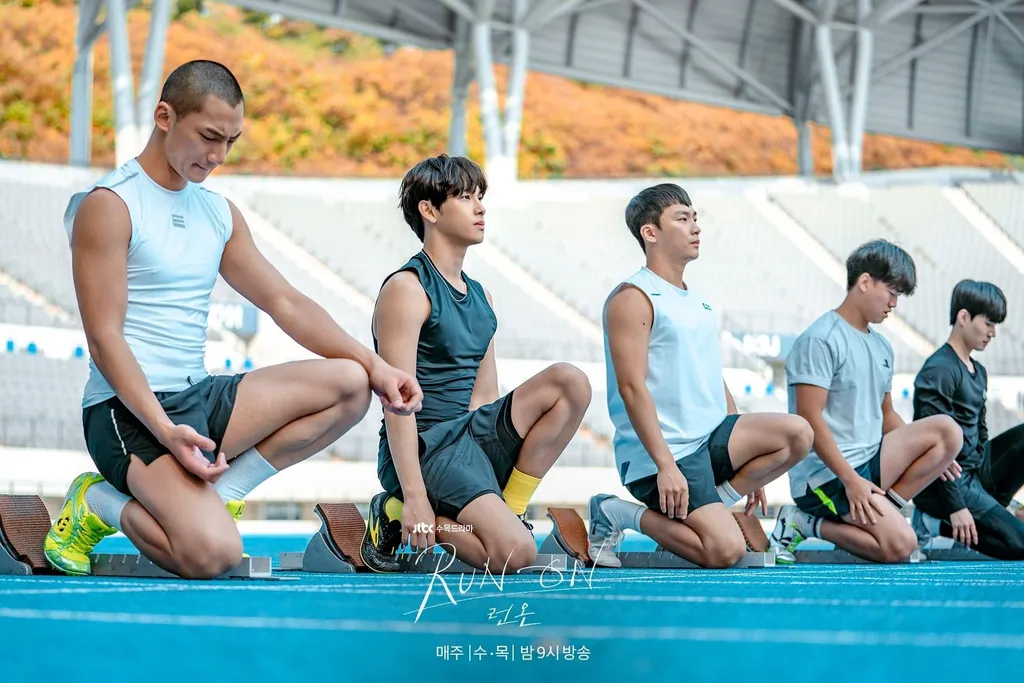 Release year: December 2020
Genre: Sports, Drama, Casual, Romance
Produce: MAYS Entertainment, Zium Content
Director: Lee Jae Hoon
Cast: Im Si Wan , Shin Se Kyung, Choi Soo Young, Kang Tae Oh
Episodes: 16
As the son of a famous actress couple and a board member, Ki Seon Gyeom's ability to come in second is often underestimated. He then decided to quit his job and start enjoying the social life he didn't have before.
Seon Gyeom does not lack material things, but he always feels lonely because his parents are busy.
Until one day Seon Gyeom met a girl who works as an interpreter named Oh Mi Joo. Mi Joo was assigned as a translator in Seon Gyeom's interview with foreign media. From there, the closeness between the two began to be established.
Movie Sassy Go Go (2015)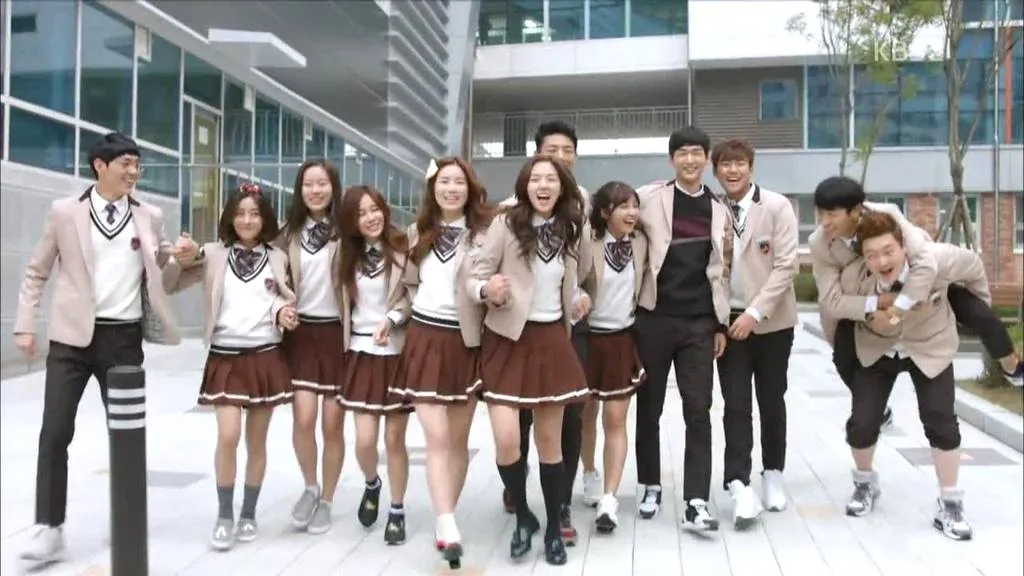 Release year: October 2015
Genre: Coming of Age, Romance, Drama
Production: SPC Cheering, KY Content
Director: Lee Eun Jin
Cast: Jung Eun Ji, Lee Won Keun, Chae Soo Bin, Cha Hak Yeon
Episodes: 12
Show the dynamics of school life, Sassy Go Go (2015) or Cheer Up! (2015) has the nuance of friendship like the story of Na Hee Do, Ko Yu Rim, Moon Ji Wong and Ji Seung Wan. The film tells the story of five students who survive in an elite school environment in Seoul known as Sevit High School.
Kang Yeon Doo is the leader of a street dance group made up of low-ranking students in the school. On the other side is Kim Yeol, the president of an elite club of top students.
Two different groups join forces to form a cheerleading squad. Gradually their relationship became closer and more passionate.
Movie Thumping Spike (2016)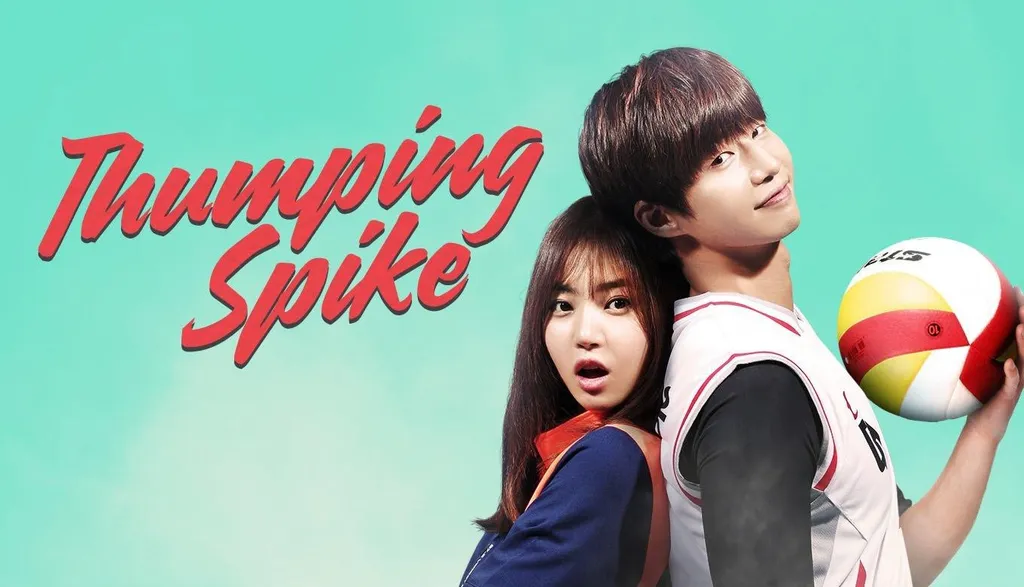 Release year: February 2016
Genre: Comedy, Romance, Sports, High School
Production: –
Director: Kim Jin Young
Cast: Hwang Seung Eon, Song Jae Rim, Lee Tae Hwan, Seo Ye Hwa
Episodes: 20
The Daehan High School volleyball team always comes in last place, but their enthusiasm and ambition to reach the top never wanes. Then, they have the opportunity to be coached by the famous captain of the women's volleyball team named Se Ra.
Se Ra must train the team to avoid lawsuits due to misunderstanding. Se Ra's journey has not been easy as she often clashes with the star player of the Daehan High School volleyball team, Jae Woong.
The two often fought until friendship and romance blossomed between them. Can Daehan's volleyball team improve?
Movie Puck! (2016)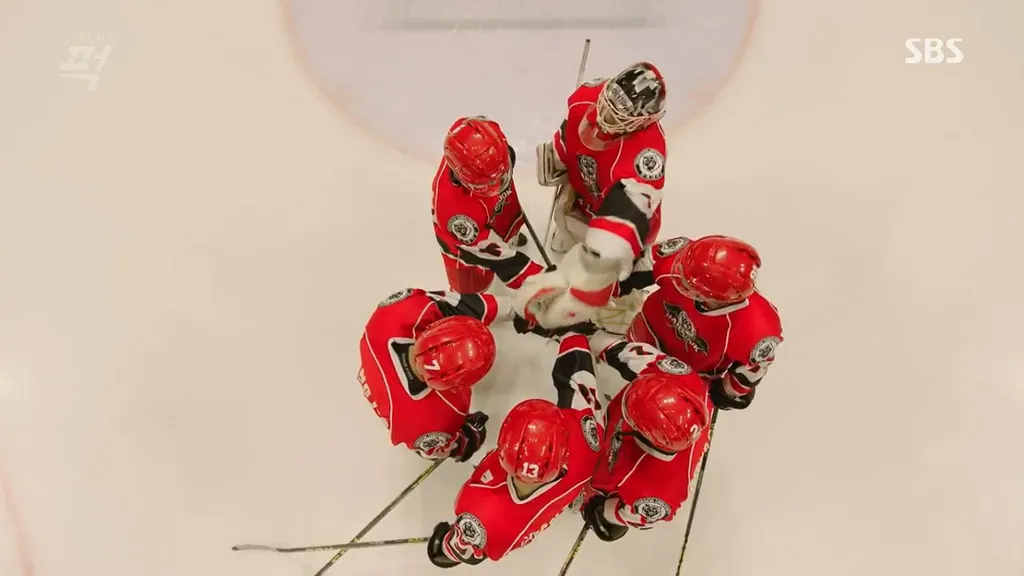 Release year: January 2016
Genre: Drama, Sports
Production: –
Director: Lee Gwang Young
Cast: Lee Kwang Soo, Jung Hae Kyun, Son Soo Hyun, Kwak Dong Yeon
Episodes: 2
Puck! (2016) tells the life story of a man named Joon Man, who has no choice but to work for a gang leader to repay his ex-wife's debt.
His heart is warm but his job requires Joon Man to be firm. Because Joon Man is tasked with being a debt collector.
One day, Joon Man has to collect debt from an ice hockey coach. To repay the debt, the coach must first win the game. He joined the ice hockey team and found something else that could change it.
Movie Thumping Spike Season 2 (2016)
Release year: September 2016
Genre: Drama, Sports, Romantic Comedy
Production: –
Director: Kim Jin Young
Cast: Kim So Eun, Lee Won Geun, Sun Woong, Kim Byung Choon
Episodes: 20
Unlike Thumping Spike Season 1 (2016), this second season tells the story of a bookworm named Han Da Won. He is a smart guy and has no experience in love affairs. Han Do Woon then goes to college and meets Dong Hye Sung.
Dong Hye Sung has a different life from him because he is a famous volleyball player. Since meeting Dong Hye Sung, Han Da Won has gradually stepped out of her monotonous life. Their relationship grows and they support each other.
The Speed ​​Going to You Movie 493 Km (2022)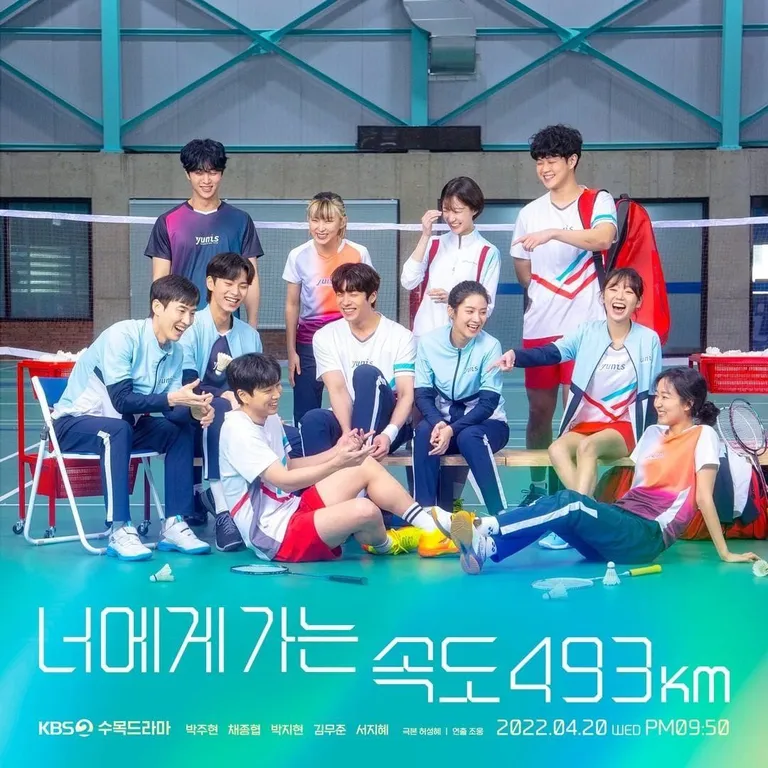 Release year: April 2022
Genre: Drama, Sports, Romantic Comedy
Production: –
Director: Jo Woong
Cast: Chae Jong Hyeop, Park Joo Hyun, Kwon So Hyun, Seo Ji Hye
Episodes: 16
The next TV series similar to Twenty Five Twenty One (2022) is Love the Game (2022) or Speed ​​Go Em 493 Km. The film tells the story of Park Tae Yang and Park Tae Joon. They are not two brothers but a badminton team that are members of the mixed doubles event.
Park Tae Joon plunged into the world of badminton because his parents were in the business of all kinds of badminton equipment. On the other hand, Park Tae Yang is a former Olympic candidate who gave up badminton for three years because of a scandal. The two meet and fall in love.
Those are some recommendations for dramas like Twenty Five Twenty One (2022) that can keep you going. All the dramas on the list in this article mostly have themes about sports, friendship, love and passion. Do you know which one to watch first?
Salenhanh – Product review blog
Address: 115 Nguyen Van Qua, Tan Hung Thuan Ward, District 12, Ho Chi Minh
Website: https://salenhanh.com/en
Mail: Salenhanh.com@gmail.com
#salenhanh #Reviewsalenhanh