By now you may be used to movies with sound and it may feel unusual to watch silent films. Silent movies have interesting elements that you can't find in sound films.
Silent films pioneered the development of the Hollywood film industry with outstanding visual expressions to express the personalities of the characters.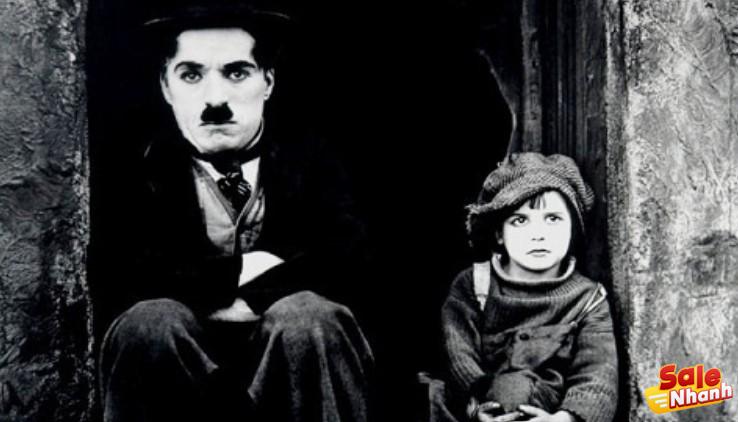 Silent films also featured big names that were influential in their time, such as Charlie Chaplin, Fritz Lang, and even George Méliès. Their work is the inspiration for filmmaking today. Here are a few silent films that have become timeless masterpieces.
The Cabinet of Dr. Caligrari
Release year : 1920

Genre: Horror, Mystery, Horror

Produce : Decla-Bioscop AG

Directed by: Robert Wiene

Actors: Werner Krauss, Conrad Veidt, Friedrich Feher, Lil Dagover, Hans Heinrich von Twardowski
The Cabinet Of Caligari is a silent film of the horror genre, extremely attractive mystery. This silent thriller tells the story of a deranged hypnotist who uses a sleepwalker to commit murder.
The plot of the film is full of twists and turns that make the film even more attractive, especially for fans of the classic horror genre like this.
In addition to the plot full of unexpected surprises, the audience also admires an unusual setting or setting in the film. The background of the film has a dark feel with the scene having unusual angles, creating a sense of abstraction.
The building looks tilted with sharp corners. The setting of the film depicts German expressionist art in an unusually beautiful way.
The Passion Of Joan Of Arc
Released year : 1928

Genre: Biography, Drama, History

Produce : Société générale des films

Directed by: Carl Theodor Dreyer

Actors: Maria Falconetti, Eugene Silvain, André Berley, Antonon Artaud, Maurice Schutz
The story of Joan of Arc is a historical figure that gets a lot of attention, including in the movies. He was the first historical figure to be filmed in modern times.
Passion of Joan of Arc this time is about the time when he was arrested and tried for what he believed all this time. He believed that God had told him to free France from England.
Joan's persistence in her belief will cause her to endure much torture. Though he wavered at the threat of being burned alive, he regained his strength in his original beliefs. He was eventually burned alive making him a martyr.
Metropolis
Released year : 1927

Genre: Drama, Science Fiction

Production : Universum Film (UFA)

Directed by: Fritz Lang

Actors: Brigitte Helm, Alfred Abel, Gustav Fröhlich, Fritz Rasp, Rudolf Klein-Rogge
Metropolis was a German science fiction film and was arguably the most expensive silent film of its time. This sci-fi movie is about life in the future circa 2026. At that time, the city of Metropolis was inhabited by the upper class, as well as the working people who became the mainstay of the life of the upper class. upper class.
It is said that Freder (Gustav Fröhlich), the son of the ruler of Metropolis, is attracted to a woman named Maria (Brigitte Helm), a lower social activist.
Freder, who had followed Maria, witnessed how life in the lower class shocked him. He joined Maria to make workers' lives better
Freder, the father of Fredersen (Alfred Abel), who knows this, has worked with a scientist to create a robot that looks like Maria. The robot will incite the masses to revolt.
The General
Released year : 1926

Genre: Action, Adventure, Comedy, Drama, War

Produce : Buster Keaton Productions, Joseph M. Schenck Productions

Directed by: Clyde Bruckman, Buster Keaton

Actors: Buster Keaton, Marion Mack, Glen Capris, Joe Keaton, Jim Farley
General Quan is a silent comedy that is rated as the best comedy ever. The film itself is inspired by a true event during the American Civil War, the Great Locomotive Chase.
The film tells the story of railroad engineer Johnny Gray (Buster Keaton), who tries to save his girlfriend during a train robbery.
The robbery of a train by the Union army brought Gray's lover in. Gray tries to save his lover by various means and means of transportation. Gray's pursuit looks funny and ticklish with the humor shown throughout the rescue he does.
Battleship Potemkin
Released year : 1925

Genre: Drama, History, Horror, War

Produce : Mosfilm

Directed by: Sergei Eisenstein

Actors: Aleksandr Antonov, Vladimir Barskiy, Ivan Bobrov, Grigoriy Aleksandrov
Battleship Potemkin is a film that tells the dramatized true story of the uprising that occurred in 1905.
The rebellion was carried out by the crew of the Potemkin ship against their superiors, who treated them arbitrarily. Their resistance became the impetus for the Russian people to fight against the tsar in power at that time.
The most famous scene is the massacre that took place in Odessa that never actually happened. This scene, known as The Footsteps of Odessa, shows the brutality of the tsarist army massacring children, women as well as the elderly.
This Russian film is said to be a propaganda film showing the cruelty and injustice of the ruling tsar.
Nosferatu
Release year : 1922

Genre: Fantasy, Horror

Produce : Jofa-Atelier Berlin-Johannisthal, Prana-Film GmbH

Directed by: FW Murnau

Actors: Maz Schreck, Alexander Granach, Greta Schröder, Gustav von Wangenheim
It can be said that Nosferatu is the first film to adapt Dracula from Bram Stoker's novel with the name changed because there is no copyright.
The film tells the story of a man named Thomas Hutter (Gustav von Wangenheim) who travels to Transylvania on a business trip to meet Count Orlok (Max Schreck), who is actually a vampire.
This silent film that tells the story of a vampire is fun to watch with its dark and tense depiction.
The movie Nosferatu can be said to be one that will haunt you just by looking at its shadow, especially if you see its strange and terrible appearance. His appearance is currently the inspiration for many movies about vampires and Dracula.
Sunrise: A Song Of Two Humans
Released year : 1927

Genre: Drama, Romance

Produce : Fox Film Corporation

Directed by: FW Murnau

Actors: George O'Brien, Janet Gaynor, Bodil Rosing, Margaret Livingston, J. Farrell MacDonald
The movie known as Sunrise, is a melodrama that tells the romance story of a husband who tries to kill his wife to be with a city woman who has captured his heart. He plans to kill his wife by bringing her down.
The husband was unable to kill his wife while they were sailing in a canoe.
The wife panicked and tried to run away from her husband. Sunrise: A Song Of Two Humans is an interesting melodrama that shows how a husband tries to convince his wife to get her feelings back after he made a mistake.
City Lights
Released year : 1931

Genre: Comedy, Drama, Romance

Produce : Charles Chaplin Production

Directed by: Charles Chaplin

Actors: Charlie Chaplin, Virginia Cherrill, Harry Myers, Al Ernest Garcia, Florence Lee
City of Light is a film by Charlie Chaplin, which tells the story of a tramp, played by Chaplin himself, who falls in love with a blind girl (Virginia Cherrill) who is a florist and he tries to get a met the girl he loves. again.
This film also tells the story of a homeless man who saves a billionaire who is about to commit suicide.
The film City light was made at a time when sound films were beginning to develop, but Chaplin continued to work on the work as a silent film. Chaplin's rather risky yet successful choice made his silent film a smashing success and critics consider the Chaplin film to be his all-time greatest work.
A Trip To The Moon
Release year : 1902

Genre: Action, Adventure, Comedy, Fantasy, Science Fiction

Produce : Star-Film

Directed by: Georges Méliès

Actors: Georges Méliès, Victor André, Brunnet, Bleuette Bernon, Jehanne d'Alcy
A Trip To The Moon is a short silent film by Georges Méliès from France. The film tells the story of astronomers traveling to the moon in a cannon-fired capsule.
They explored the moon until finally meeting the lunar inhabitants, who became known as Selenites, derived from the name of the Greek moon goddess Selene.
A Trp To The Moon, also known as Le Voyage dans LA Lune in French, is Gerorge Méliès' most famous of his many works.
The film uses a theatrical style so that the audience looks like they are watching a play in a theater. His work is inspired by many authors, one of which is Jules Verne.
The Gold Rush
Released year : 1925

Genre: Adventure, Comedy, Drama

Produce : Charles Chaplin Production

Directed by: Charles Chaplin

Actors: Charles Chaplin, Mark Swain, Malcom Waite, Georgia Hale, Tom Murray
Another silent film by Charlie Chaplin directed and starred by himself. A film that Chaplin himself hopes will be his most memorable.
The film itself was inspired by a photograph of a gold rush occurring in America. The Klondike Gold Rush was a gold mining event that took place between 1896 and 1899. Some successes and some failures.
Charlot, played by Charlie Chaplin, goes on an adventure to the Yukon during the Klondike gold rush.
His search for gold leads him to meet Big Jim (Mack Swain) and Black Larsen (Tom Murray) in a log cabin. His encounter with Big Jim and Black Larsen will unfold his quest for gold and his love story.
Those were some of the best silent films that are still remembered today. These works are works that are still considered phenomenal to this day.
These movies are great movies, because they have the ability to evoke emotions in the audience even though they don't have audible dialogue. Everything is visually focused so that the audience can grasp the meaning of the story.
Horror and comedy films can be well presented so that they remain interesting references to the spectacle. Some films have even become public property for the audience to watch easily. Which silent films are you most interested in?