Welcome Halloween, there are many new horror movies coming out this October. This series, the series of sci-fi horror genre will make the audience shudder with extreme tension.
Especially if the movie features a bunch of top actors who can appreciate the characters they play.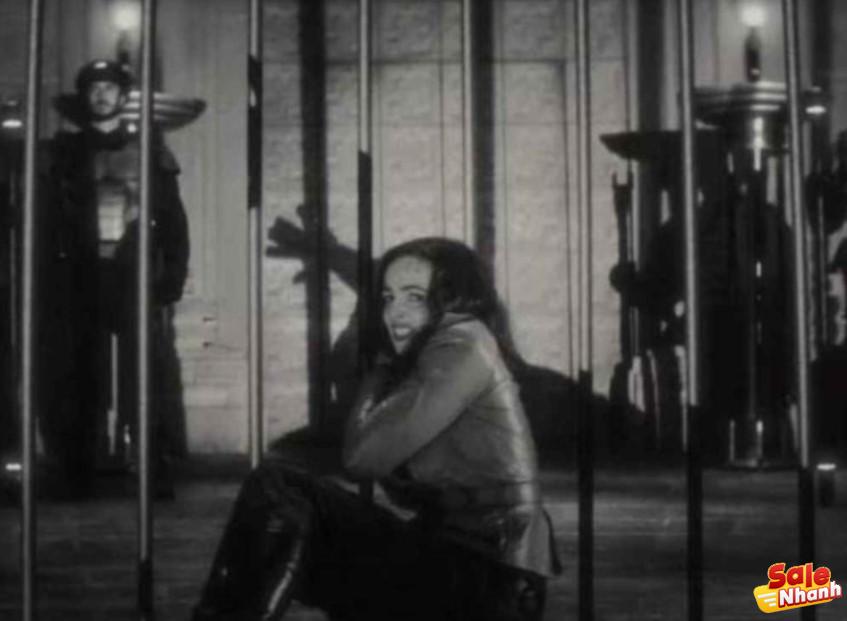 Top sci-fi horror movies for October
Just so you don't have to be curious, we've rounded up some horror sci-fi movies and series that are ready to accompany you throughout October, as follows.
Significant Other
Significant Other will premiere exclusively on the Paramount+ streaming site on October 7. The series is played by a number of talented actors, such as Maika Monroe, Jake Lacy, Teal Sherer and Loudon McCleery.
This Sci-Fi movie follows the journey of a young backpacking couple through a tense forest. In the middle of their journey, they realize that 'something' is following them.
Furthermore, after a series of strange events happened to them. Will they be able to get out of the forest safely?
Werewolf by Night
Marvel's Werewolf by Night horror series is scheduled to premiere on Disney+ Hotstar on October 7. The work of director Michael Giacchino will have the participation of talented actors such as Gael Garcia Bernal, Laura Donnelly, Harriet Sansom Harris.
Werewolf by Night tells the story of monster hunters who are scrambling for valuable artifacts, after receiving a will from their leader. In the middle of the hunt, they met a terrible monster that was very strong. So can they defeat the monster?
Masking Threshold
The next horror film, Masking Threshold, also aired on October 7 and won actor Ethan Haslam in the lead role.
Masking Threshold will tell the story of a crazy experiment performed by a man to cure his hearing that is too sensitive to ambient sounds. However, who would have thought that this experiment really brought disaster to him.
Guardians of Time
Guardians of Time is an action and adventure film that opens on October 11. Many talented Hollywood actors have taken on this role, such as Ava Torres, Katie Burgess, Drew Pollock, and many more.
The film tells the story of four sisters who somehow find their way in and get trapped in a mysterious world filled with strange creatures.
However, it turns out that they are a hero that was predicted to come to the world. Together they must face a series of enemies to return to their original world.
Don't Worry Darling
This horror film will premiere on October 12 in Indonesian cinemas XXI. The result of the work of director Olivia Wilde was to take the famous singer Harry Styles and actress Florence Pugh as the main characters.
Don't Worry Darling is about a couple named Jack (Harry Styles) and Alice (Florence Pugh) set in the 1950s. They live in an experimental city created by the company where Jack works.
City life is perfect. Until one day, Alice sensed something was wrong and caused her to discover a terrible truth that also involved her husband. In fact, what did he find?
Halloween Ends
Halloween Ends is the sequel to the previous film, Halloween Kills, to be released in 2021. The film, presented by Universal Pictures, will open on October 14 in cinemas in Indonesia.
Directed by David Gordon Green, the film follows the lives of Laurie Strode and her granddaughter Allyson four years after confronting a murderer named Myers.
Laurie plans to avenge Myers for the death of her only daughter with Allyson's help. So, will they succeed?
Black Adam
Black Adam is an anti-hero film presented by DC Comics, played by Dwayne Johnson. You can watch this movie at cinemas in Indonesia on October 21.
As its title suggests, this movie focuses on a character named Black Adam (Dwayne Johnson) who received the powers of an Egyptian god 5,000 years ago.
When he was freed from his earthly grave, Black Adam used his powers to shape a new world by upholding justice, resulting in him becoming the arch-enemy of the superheroes Shazam.
Crime of the Future
Director David Cronenberg's Crime of the Future is the return of actress Kristen Stewart, which will premiere on Hulu on October 30.
This film is about people adapting to new environments with complex technological systems. However, who would have thought that the presence of technology that facilitates human life would actually end in disaster.
The Devil's Light
The Devil's Light, also known as The Devil's Prey, will hit theaters on October 28, to coincide with Halloween.
This religious thriller follows the struggles of a young nun named Sister Ann (Jacqueline Byers) and Father Dante (Cristian Navarro), who are struggling to exorcise a demon from a woman's body. young.
They are people of the Catholic Church who accept the teaching of exorcisms to drive out demons. Until one day, Sister Ann realized that the demon that possessed her mother wanted her.
Jeepers Creepers: Reborn
Jeepers Creepers: Reborn is a sequel to the 2001 film of the same name. However, there is no certain information on the broadcast schedule in Indonesia yet.
The film, starring Sydney Craven, Imran Adams, Jarreau Benjamin, Peter Brooke and Ocean Navarro, tells the story of a married couple who experience a terrible event on Halloween.
To be more precise, there was a bloodbath at their school's carnival event, so everyone ran away. What really happened?