Currently, online games on PC are increasingly diverse so that gamers can unleash their passion, from single-mode games to multiplayer games so you can freely join your friends. and relatives.
There are also many genres of online PC games, such as MOBA, FPS, RTS, MMORPG games, etc. With this you can freely choose to play games according to your preferences.
Another advantage of this online PC game is that you can play with your friends anytime, anywhere without worrying about distance. In addition, you can also face other players who certainly have different and challenging skills.
In this article, the Salenhanh.com team has compiled a list of interesting online games that you can play. Let's refer to the following suggestions to have the best online games on PC, please!
Counter Strike: Global Offensive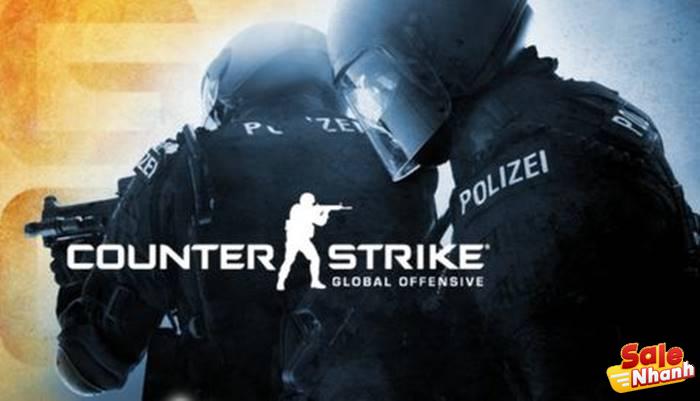 If this surely would have been a lot of people know. This online PC game is very popular, even inspiring many other similar FPS games.
Known as Counter Strike and released in 1999, the developer brought updates by providing improvements in graphics and gameplay quality.
In this best and free online PC game you can play as two different factions, terrorists or against terrorists.
Your accuracy and ingenuity in shooting opponents will be tested in this game. Another plus point, CS games can be played for free!
Valorant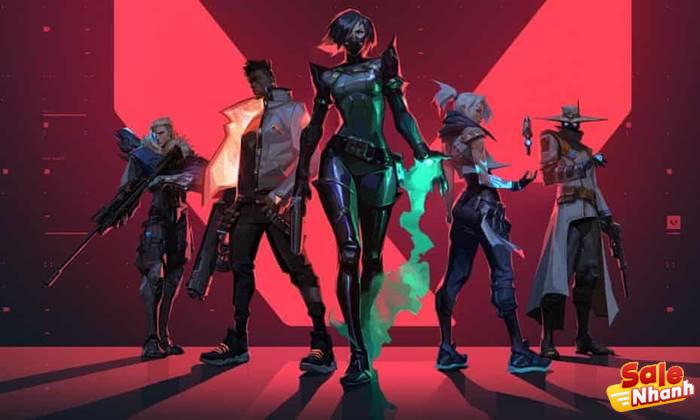 Valorant is one of the online games on the rise today. This game is available for free and can be played on a PC or even a potato laptop.
The reason is, Valorant has not very high system requirements from PC. So more devices can be reached.
Valorant is also one of the best FPS games on PC. Here, players will battle it out in 5v5 battles over 13 rounds.
Valorant offers a variety of weapons that are quite interesting. In addition, each character used has unique skills to help you succeed on the battlefield.
Overwatch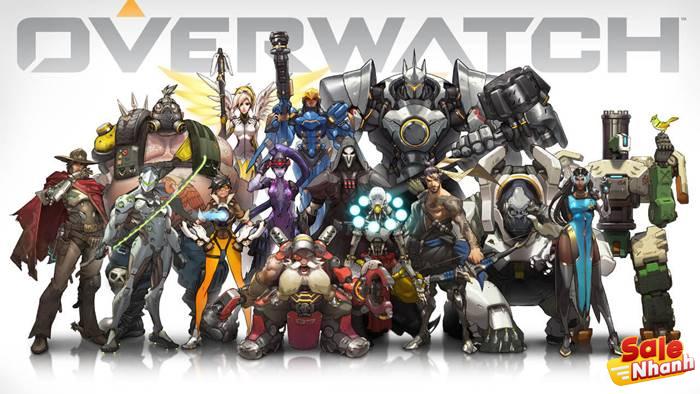 Still from the online PC game of the FPS genre, there is a game called Overwatch. This game is similar to Valorant, where each character has different unique abilities.
The interesting thing is that this game is presented in a fast-paced gameplay. So your speed of thinking and executing strategy is really tested in this game.
In the game Overwatch, you will play in teams of 5 against other teams. Your goal is to defeat all enemies to win the battle.
The strategy and application of each character's skills will greatly affect a battle that can be very intense.
Dota 2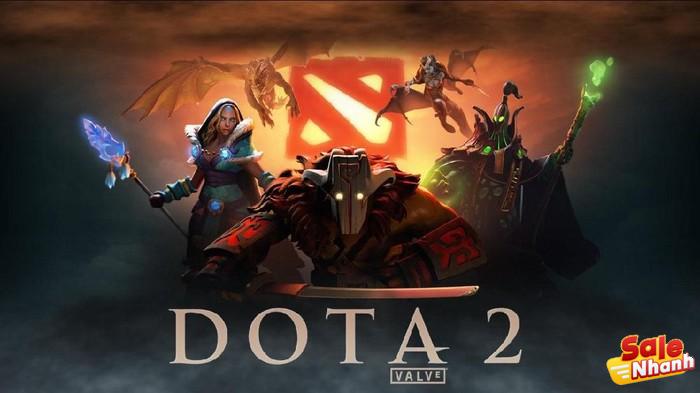 Next, as you're probably already familiar with, Dota 2 is one of the most popular PC MOBA games worldwide.
Like MOBA games in general, in this game, you as a gamer will compete in a team of 5v5, will defend the team's tower and destroy the opponent's tower.
This PC online game is available for free. It's just that it needs a high enough spec to play this MOBA game. Playing with friends is sure to be fun and makes you forget all the time.
League of Legends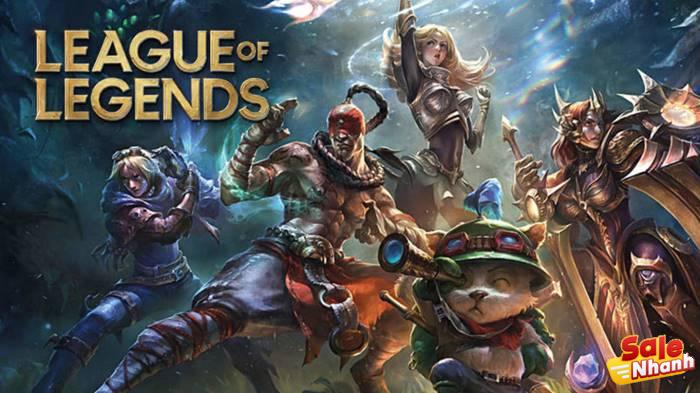 Then there is the game League of Legends aka LoL. This game is similar to Dota 2, only the graphics are a bit simpler.
LoL is also quite popular among PC gamers. Like Dota 2, the game has an equally prestigious eSport tournament.
If you've been playing Dota 2 too often and it's getting boring, there's no danger in trying LoL games that can increase your desire to fight to destroy your opponent's base again.
Heroes of the Storm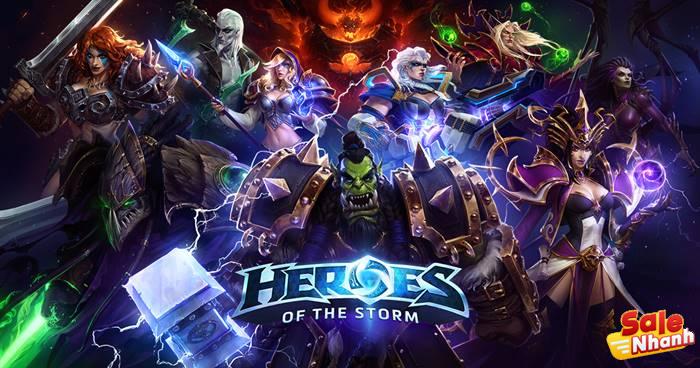 Still in the MOBA genre, this time it comes from an online game called Heroes of the Storm. This game is made by Blizzard Entertainment, the company that also produces the Warcraft Starcraft and Diablo games.
The interesting thing is that in this Heroes of the Storm game they combine the characters from the game they made into this one game.
It will certainly be interesting to see these characters hand-in-hand destroy the opponent's base with their respective key skills.
PUBG Battlegrounds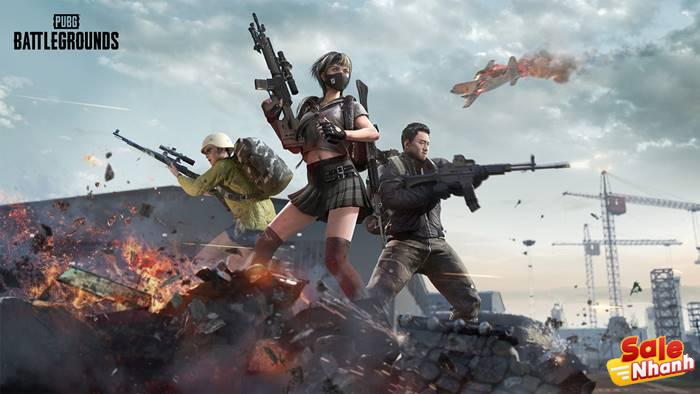 After the previous name PlayerUnknown's Battleground, the developer decided to change the name to PUBG Battlegrounds.
The best battle royale game that showcased the gameplay was quite fresh when it first came out. Players will try to survive in battles with dozens of other players.
You and other players will be parachuting onto an island. There, you have to fight with a variety of weapons available and must be the last one to survive to win.
In addition to playing solo, you can also play as two or a group of four players in this online PC game.
If you want to play this game on your laptop or PC, check out our article on How to get PUBG PC.
Fortnite Battle Royale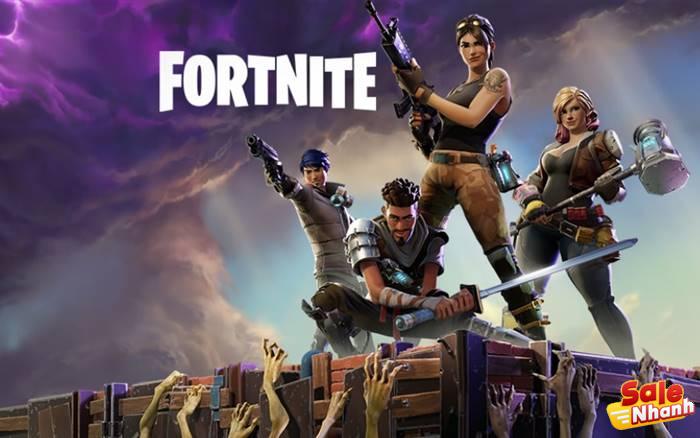 Fortnite Battle Royale aka Fortnite applies the same battle royale genre as PUBG. The difference is, the characters and environments in this game are made to look more like cartoons and cartoons.
In addition to having to survive the attacks of other players with a variety of weapons, in this game you can also build buildings to protect or create suitable locations for shooting.
You can play the best online PC games created by Epic Games for free. Fortnite also regularly introduces various exciting events and collaborations. Like one of them is the Fortnite event with Marvel Avengers.
Rainbow Six Siege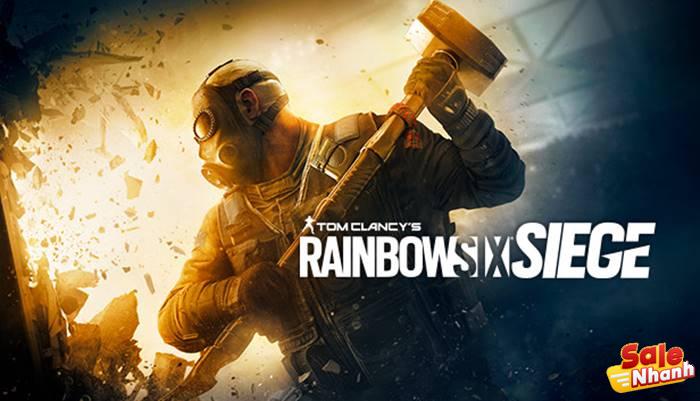 The next list of the best online PC games is Rainbow Six Siege. This game has similar gameplay to CS: GO.
The difference is that this game by Ubisoft Montreal has a more modern weapon selection. You'll be able to fight using a variety of futuristic themed weapons, which are sure to be fun.
Apex Legends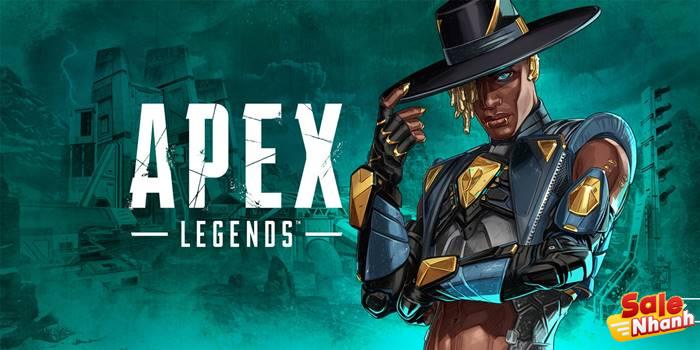 Still in the battle royale genre, Respawn and EA have teamed up to release a game called Apex Legends. Unlike other games of the same genre, this fun online PC game has beautiful graphics, a large map, and a different gameplay.
There are many different characters that also have their own skills. In addition to choosing the right weapon, the use of skills can also affect the direction of the game.
Destiny 2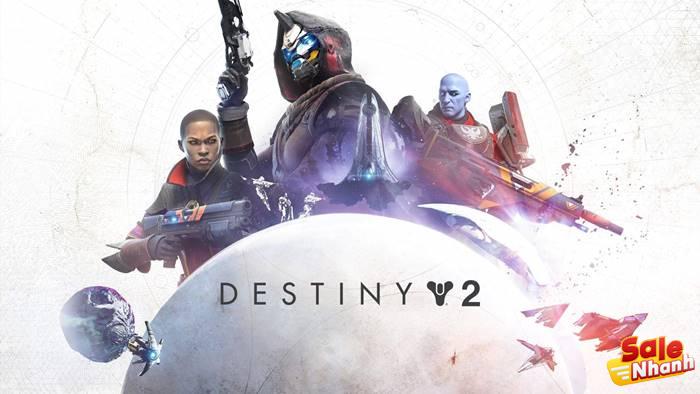 Tired of the existing FPS genre PC games? You can try Destiny 2 which offers a different gameplay.
Destiny 2 offers two game modes, namely Player to Environment (PvE) and Player to Player (PvP).
In PvE mode, you can play to complete quests and stories with other players. In PvP mode, you can compete with other players' shooting skills in two against two, three against three, up to six against six.
Destiny 2 is one of those free online PC games that you can play without spending money.
Rocket League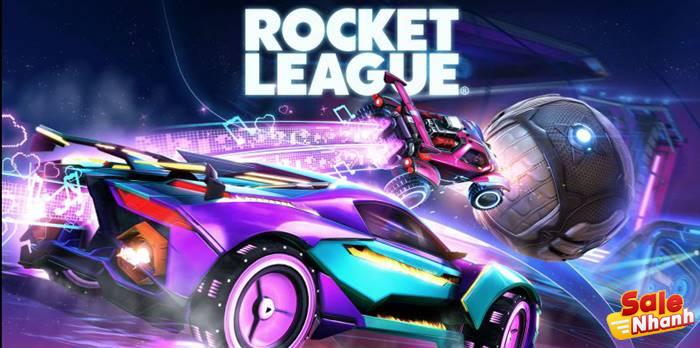 Rocket League is a pretty unique online game. The reason is, this game combines football games with mobile racing.
In this exciting online PC game you will play ball. The mission is clear, to get the ball into the opponent's goal. It's just that you won't be playing a character in the form of a person, but a car.
The cars that you use to play ball can also be modified to look cooler than others. The cool thing is that you can play with your friends in split-screen mode.
World of Tanks
The next game choice is World of Tanks. In this game you can drive a tank and fight with other tanks.
Interestingly, the tanks in this game are also modeled after the original tanks that exist in the real world.
The tanks you use can also be upgraded to make them even more powerful. World of Tanks can be played for free, just with in-app purchases in it to buy upgrades and some items.
Hearthstone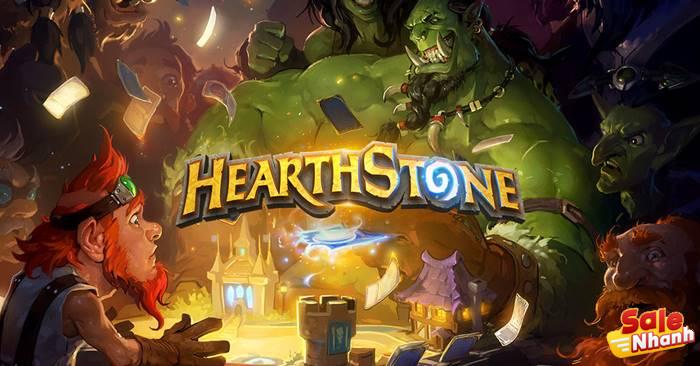 Followed by a game also produced by Blizzard Entertainment. Hearthstone is an animated strategy game set in the world of Warcraft.
This strategy game requires your ingenuity in choosing which cards to use and when to release them to the battlefield. Although it is just a card game, it is packed with very attractive graphics.
Dead by Daylight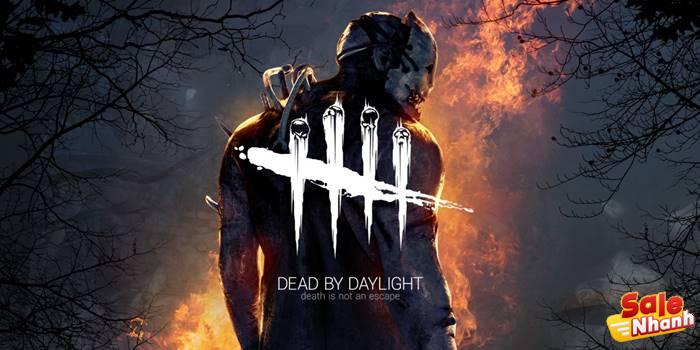 For those of you who want to play challenging and adrenaline-boosting games, try playing a game called Dead by Daylight. In this game you will play with a total of 5 players.
5 players including 4 survivors and 1 player will be the killer. Four players must find a way to escape from the place where the killer is located. Meanwhile, the assassin is tasked with thwarting the escape plans of the remaining four players.
Guaranteed your heart will beat fast while playing this game, whether as a survivor or a killer.
RF Online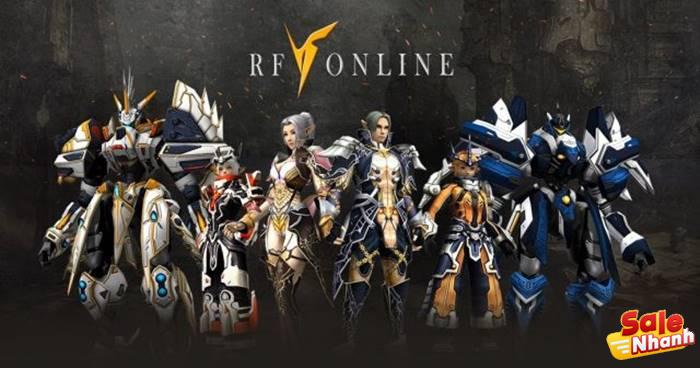 Then there is the RF Online game, which is a game of the MMORPG genre and was once very popular in internet cafes at that time. This game was previously dead, but was revived in 2020.
In the game RF Online, you can play as one of the characters from three different countries, namely Accretia, Bellato and Cora. The three countries have their own specialties.
Each country will be at war with each other. If you win, you can get very valuable resources to make your country even stronger than before.
Monster Hunter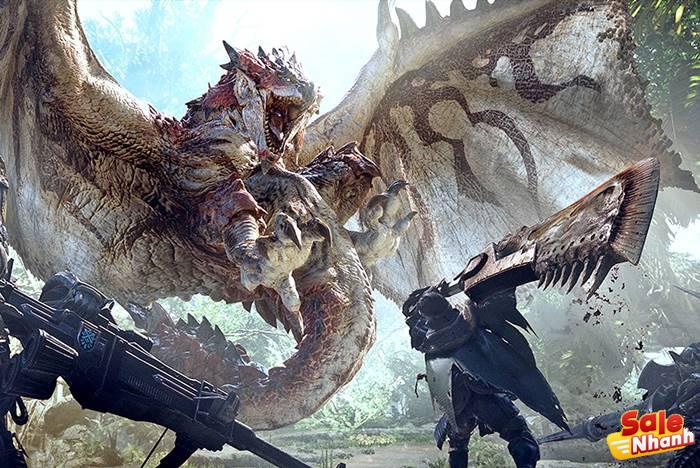 Monster Hunter is one of the most popular games in the world. There have been a lot of titles released and this time Monster Hunter here is an online PC game.
As the name implies, in this game you will hunt monsters. What made it challenging, the monster had a very large body size, so it needed a special strategy to topple it.
The interesting thing is that you can invite other friends to hunt or defeat powerful monsters.
Among Us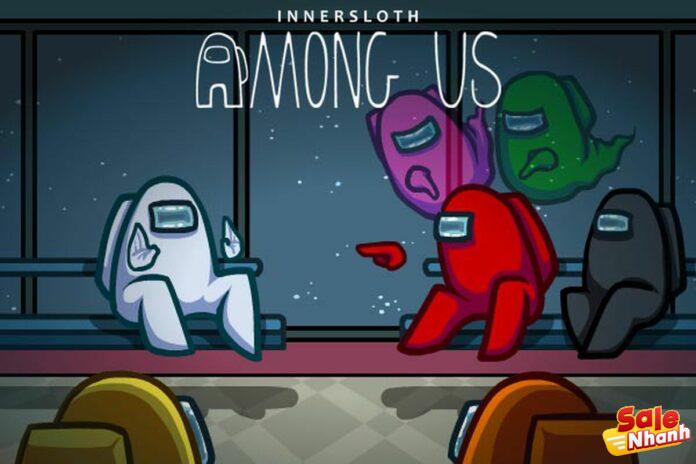 Who does not know the name of this exciting game? Among us are suitable to play with your friends.
You will play as the crew of a star ship. It's just, someone pretending to be the crew on board will finish off the crew.
If you are a normal crew member, then your mission is to find the character Imposte. On the contrary, if you are the Imposter, then you must kill all the crew members without getting caught.
Call of Duty Cold War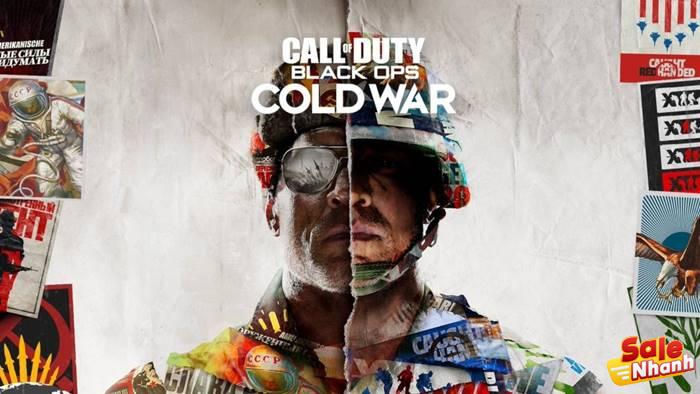 The Call of Duty game has certainly been known by fans of the FPS genre. This game comes with the latest title Call of Duty Cold War.
In addition to the single-player campaign mode, Call of Duty also presents an online multiplayer mode where players can compete against each other in shooting skills.
Set during the cold war era, this online PC game brings to the historical war locations of that time from East Berlin, Turkey, Vietnam to the Soviet Union.
eFootball PES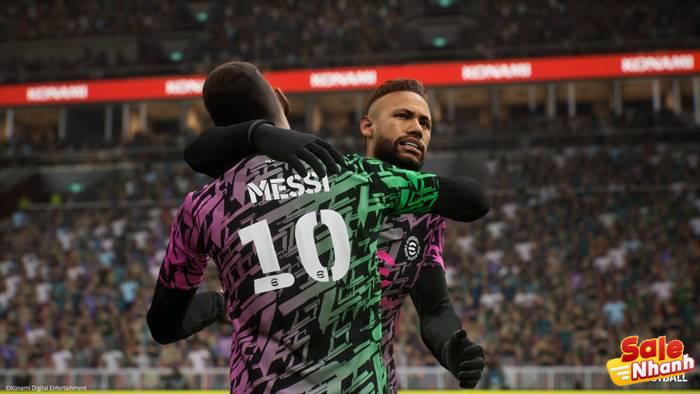 The next list is eFootball PES. This best soccer game is an evolution of Konami's Pro Evolution Soccer (PES) game, which is now a free online PC game.
As always, eFootball is a football themed game. The difference is that you will be able to play with other players around the world.
So you can later create a team of professional players with qualified skills. In addition to the skill of the player, your ability to play is definitely also essential.
Even more interesting, the game is cross-platform, so you can later compete with other players on consoles, PCs and smartphones.
Salenhanh – Product review blog

Address: 115 Nguyen Van Qua, Tan Hung Thuan Ward, District 12, Ho Chi Minh City

Website: 

https://salenhanh.com

Mail: Salenhanh.com@gmail.com

#salenhanh #Reviewsalenhanh