Jurassic World Dominion is the culmination of the Jurassic Park series that was started by Steven Spielberg in 1993. Modern day dinosaurs are really exciting.
You can imagine how enhanced human life was in the presence of these ancient animals.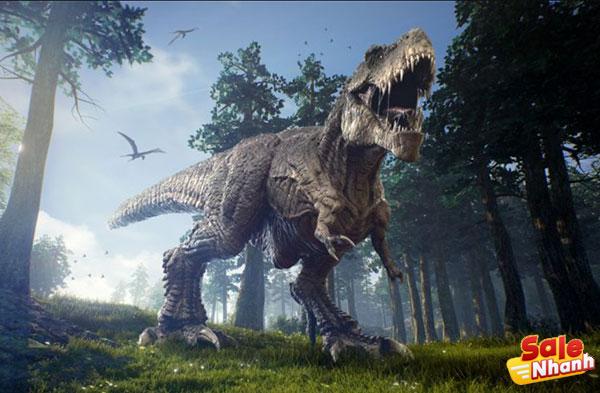 The concept of coexistence between humans and dinosaurs is pure fantasy. Even in history they have never met. Dinosaurs went extinct millions of years before human civilization began.
Although in the real world dinosaurs will never come back to life, in the movie world Dinosaurs have explored various adventure stories produced by Hollywood. Then what movies are similar to Jurassic World Dominion if you are a lover of these genre movies.
Movie Jurassic Park
Release year 1993

Genres Action , Adventure , Fantasy , Science Fiction , Horror

Produced by Amblin Entertainment , Universal Pictures

Director Steven Spielberg

Cast: Sam Neill Laura Dern Jeff Goldblum Richard Attenborough Bob Peck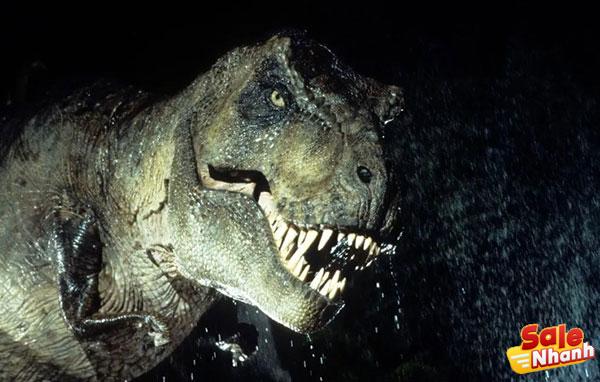 This exciting film from Steven Spielberg opens our eyes and plunges us into adventure amid a Jurassic park disaster.
It can be said that Jurassic Park is a movie that shows details of dinosaurs, from their physical, way of moving to habits. A total of over $400 million in the US is testament to how much fun this movie can be.
Through this movie, we can feel the terrible horror of the tyrannosaur Rex, which destroys and eats anything in its path.
Adapted from the best-selling novel by Michael Crichton published in 1990, this film was the beginning of one of the best-selling series in the world.
Not only in movies, this franchise has penetrated into TV series, comic books, video games, amusement park video games, children's toys and merchandise.
Movie The Lost World: Jurassic Park
Release year 1997

Genres Action , Adventure , Science Fiction

Produced by Amblin Entertainment , Universal Pictures

Director Steven Spielberg

Cast: Jeff Goldblum Julianne Moore Pete Postlethwaite Arliss Howard Richard Attenborough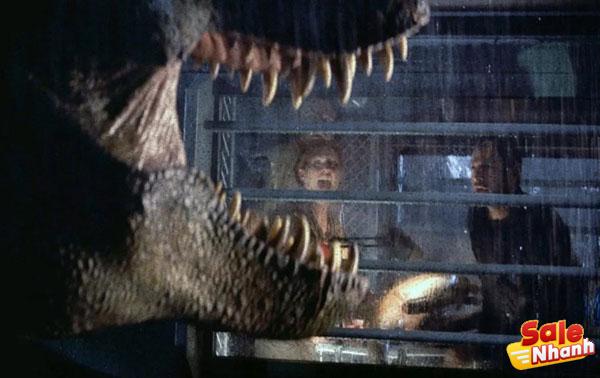 This sci-fi action film continues the story of Jurassic Park and is an adaptation of Michael Crichton's second novel, published in 1995.
Following information about the existence of dinosaurs on other islands around Jurassic Park, John Hammond sent a research team to investigate. But there is another team from InGen that has a different agenda from them.
Although not as good as the first movie, this movie still makes us fascinated and scared with the appearance of many types of dinosaurs present on the screen. The non-return of the two main characters of the previous film is enough to reduce the strength of this movie's plot.
Movie Jurassic Park III
Release year 2001

Genres Action , Adventure , Fantasy , Science Fiction , Horror

Produced by Amblin Entertainment , Universal Pictures

Director Joe Johnston

Cast: Sam Neill ∙ William H. Macy ∙ Téa Leoni Alessandro Nivola ∙ Trevor Morgan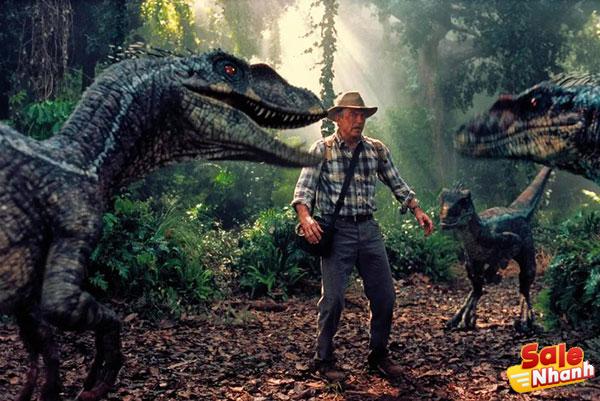 Dr. Alan Grant returns to Isla Sorna, an island near Jurassic Park, to find and rescue the son of a wealthy businessman.
Although he had previously set out with the intention of research and felt deceived by it, Alan continued on this rescue mission.
Not showing the story on a large scale like the previous two films, making the tense atmosphere in this film become closer.
This time it is not the Tyrannosaurus Rex that becomes the main threat but the Velociraptor, who hunts by communicating between them. Although it is still a hit movie, the quality of this film is far inferior to its two predecessors.
Movie Jurassic World
Release year: 2015

Genre: Action , Adventure , Computer Animation , Fantasy , Science Fiction , Horror

Production: Amblin Entertainment , Legendary Entertainment , Universal Pictures

Director: Colin Trevorrow

Cast: Chris Pratt Bryce Dallas Howard Ty Simpkins Judy Greer Irrfan Khan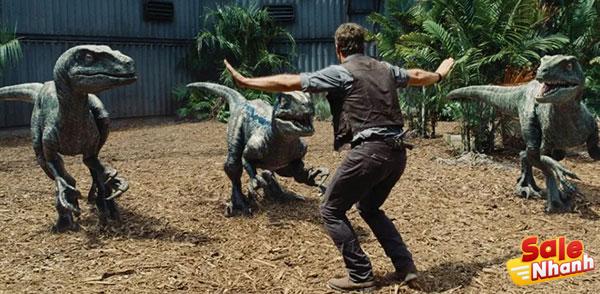 A new park has opened on the site of the previous Jurassic park with the latest equipment and technology. In addition, Masrani Global Corporation, InGen's successor company, created a hybrid dinosaur named Indominus Rex.
Velociraptor can also be trained by mythologist Owen Grady. Indominus Rex being released from its cage causes a lot of damage and threatens the safety of the park's crowded visitors.
Park managers Claire Dearing and Owen Grady are trying to prevent this disaster. Steven Spielberg sits in the producer chair, who directed Industrial Light & Magic to produce a detailed and neat dinosaur display.
Movie Jurassic World: Fallen Kingdom
Release year 2018

Genres Action , Adventure , Crime , Drama , Fantasy , Science Fiction

Produced by Amblin Entertainment , Legendary Entertainment , Universal Pictures

Director JA Bayona

Cast: Chris Pratt Bryce Dallas Howard Rafe Spall Justice Smith Daniella Pineda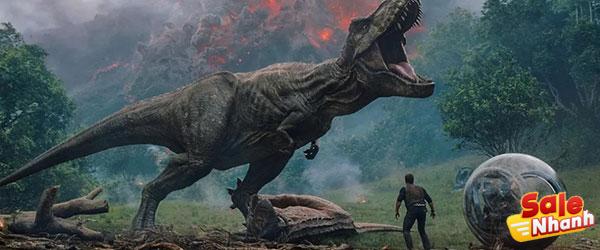 Three years after the disaster of Jurassic World, Owen and Claire return to Isla Nublar on a mission to save the dinosaurs from an impending volcanic eruption.
It turns out that this rescue mission is not what it seems, but has a secret plan that involves selling dinosaurs on the black market.
The action scenes in this movie are enhanced compared to the previous movies. But with a familiar plot and plenty of clichés presented, this movie couldn't be better than Jurassic World.
There was another hybrid dinosaur introduced, the Indoraptor, which was a hybrid of Indominus Rex and Velociraptor.
Movie King Kong
Release year : 2005

Genre: Action, Drama, Romance, Adventure

Production : WingNut Films, Big Primate Pictures, MFPV Film

Directed by: Peter Jackson

Actors: Naomi Watts, Jack Black, Adrien Brody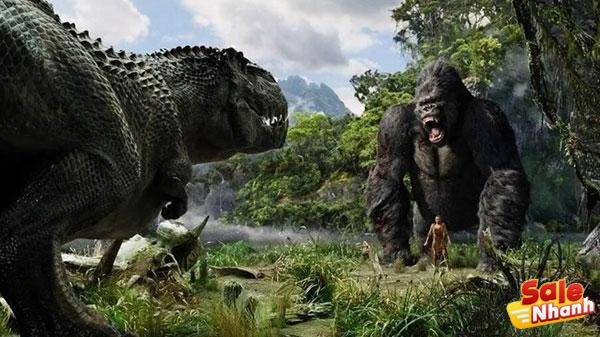 If the question is who can defeat the dinosaurs, the answer is King Kong. This giant primate is a fiction, but in this Peter Jackson-made film, Kong lives on a remote island where many dinosaurs live.
And in his fight against the Vasatosaurus Rex, Kong defeated two of these other T-Rex types. This remake showcases all of its elements at the best possible scale.
In addition to the polished visual effects, the charming acting of the cast, and the impression of a thrilling adventure, this movie also has a moving plot. Guaranteed, we will not get bored watching this movie over and over again.
Movie Godzilla
Release year : 2014

Genre: Action, Horror, Science Fiction, Adventure

Produce : Disrupt Entertainment, Toho Company

Directed by: Gareth Edwards

Actors: Aaron Taylor-Johnson, Elizabeth Olsen, Bryan Cranston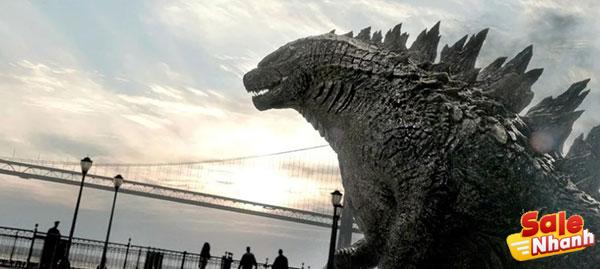 Is Godzilla part of the dinosaurs? According to this movie, Godzilla is a prehistoric predatory alpha animal whose only presence is to defeat other similar animals. With his enormous size, Godzilla can take down any monster that is his opponent.
This remake is also a prologue to the MonsterVerse series, where a number of other legendary monsters will later appear, such as King Kong.
With detailed and very neat visual effects, we are made to feel as if we are participating in Godzilla's battle against two monsters that are its opponents.
Movie Rampage
Release year: 2018

Genre: Action, Adventure, Science Fiction

Production: ASAP Entertainment , Flynn Picture Company , Seven Bucks Entertainment , Wrigley Pictures

Director: Brad Peyton

Cast: Dwayne Johnson Naomie Harris Malin Akerman Jeffrey Dean Morgan Jake Lacy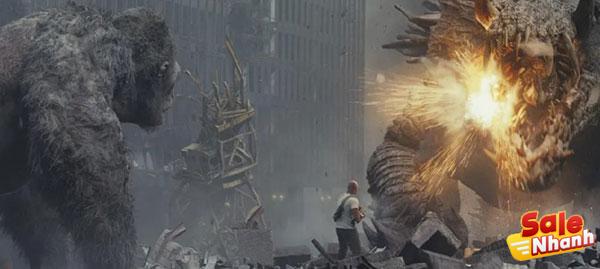 A dangerous pathogen has infected three animals and turned them into beasts and giants. Zoologist Davis and geneticist Kate find a way to stop these three monsters before they destroy the entire city.
The premise of a dangerous substance that can cause animals to mutate into wild and large animals has actually been shown many times in the film.
But this time the infected animal was not one but three. And they don't cooperate with each other, but fight with each other. This movie pretty well showcases the excitement of the battle scenes of these three monsters.
Movie The Meg
Release year : 2018

Genre: Action, Horror, Horror, Science Fiction

Production : Di Bonaventura Pictures, Apelles Entertainment, Maeday Productions

Directed by: Jon Turteltaub

Actors: 

Jason Statham

 , Li Bingbing, Rainn Wilson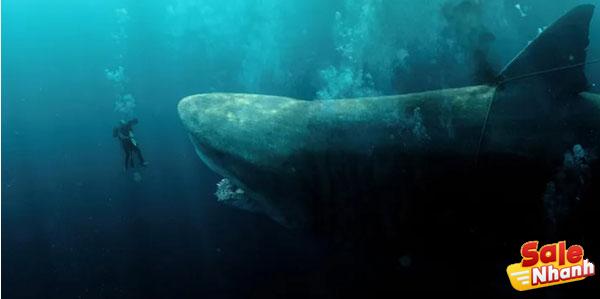 Megalodon is a species of shark that went extinct more than 3 million years ago. This film tries to recreate the horrors of giant sharks in modern times.
A team of scientists have found their habitat on the bottom of the Pacific Ocean. With its huge size, Megalodon is indeed very difficult to conquer.
This movie shows the silhouette of Megalodon with pretty good visual effects, at least this ancient shark has stepped up from the cheap movie Shark Attack 3: Megalodon (2002).
Furthermore, the film is adapted from the novel by Steve Alten, starring Jason Statham with a charismatic and supple performance in the action sequences.
Movie Land of the Lost
Release year : 2009

Genre: Action, Comedy, Science Fiction, Adventure

Produce : Sid & Marty Kofft Pictures, Mosaic

Directed by: Brad Silberling

Actors: Will Ferrell, Danny McBride, Anna Friel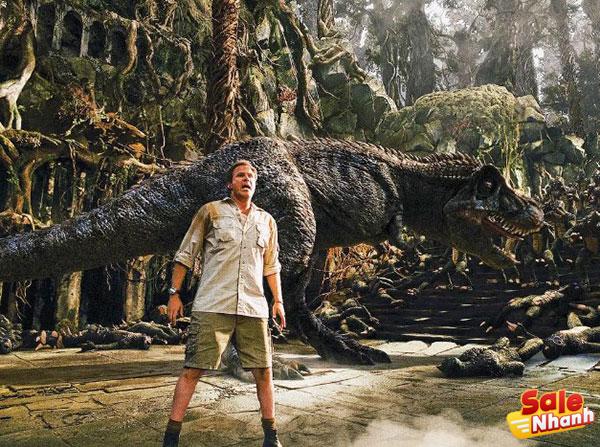 Paleontologist Rick Marshall dismisses time travel conspiracy theories. Along with doctoral candidates Holly Cantrell and Will Stanton, a shop owner, they enter a cave that leads them into a lost world.
In this world, there are many animals of enormous size, including dinosaurs. They try to bring evidence from this world to show in their world. But to do that, they must be able to save themselves from the savagery of the creatures that inhabit it.
That's 10 movies similar to Jurassic Park Dominion. Most of these movies feature dinosaur content, either based on the original breed or in hybrid form.
Of course, all of the above films are just fiction with science elements incorporated into the story's background. If there are still some movies that you haven't seen yet, watch the movies now, OK!
Salenhanh – Product review blog
Address: 115 Nguyen Van Qua, Tan Hung Thuan Ward, District 12, Ho Chi Minh
Website: https://salenhanh.com/en
Mail: Salenhanh.com@gmail.com
#salenhanh #Reviewsalenhanh