Yoon Se Ah is an actress from Korea, she has been acting since 2005. The first movie Se Ah participated in was Blood Rain (2005). The film also made Se Ah shortlisted for the Best New Actress nomination at the 4th Korean Film Awards in 2005.
In addition to the previous nominations, there are 6 other nomination lists that Se Ah has participated in. Such as the category of Best Supporting Actress (Television) at the 55th Baeksang Arts Awards 2019 for her role in Sky Castle (2018). But unfortunately, he did not win these awards. However, that doesn't mean that Se Ah hasn't won an award for her acting.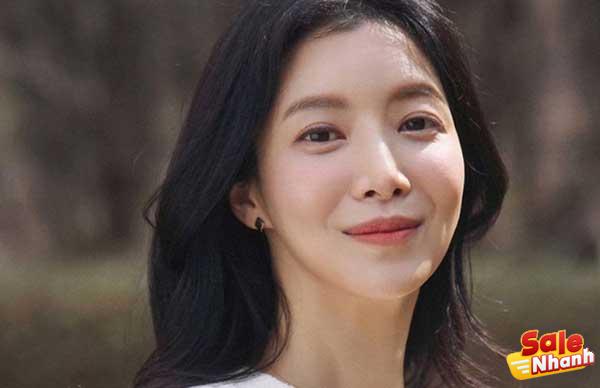 The awards that Se Ah won were the New Star Award at the 13th SBS Drama Awards in 2005 for her role in Lovers in Praha (2005) and Best New Actor in a Variety Show at the 1st MBC Entertainment Awards. December 2012.
Although she is more involved in the TV series, Se Ah has also appeared in many movies. For those who don't know much about the movies Yoon Se Ah has been in, check out here, yes, the list of movies.
Bluebeard
Release year: 2017
Genre: Psychological, Thriller
Production: Withus Film, Bull Pictures Inc
Director: Lee Soo Yeon
Actors: Cho Jin Woong, Shin Goo, Kim Dae Myung, Song Young Chang, Lee Chung Ah, Yoon Se Ah, Kim Joo Ryoung, Yoon Da Kyung, Kim Kyung Min, Lee Kang Jae, Moon Jung Hyun, Jung Do Won, Jung A Mi
Seung Hoon (Cho Jin Woong) is a doctor who used to have a clinic in Gangnam. However, he moved to the outskirts of Seoul when his clinic went bankrupt.
To open his new clinic, he borrowed money from his ex-wife, Soo Jung (Yoon Se Ah). To save money, he also lives in the apartment of an old butcher shop owner. The old man also became one of his patients.
Once, an old man accidentally became delirious about a murder trick while under anesthesia. Seung Hoon begins to suspect this old man is the mastermind behind the frequent murder cases in the area.
Seung Hoon increasingly believes his suspicions about his grandfather after Soo Jung disappears. He forced the old man to admit what he had done, but instead, he was cornered and became a suspect in this case.
A Man and A Woman
Release year: 2016
Genre: Romance
Production: Bomb Film Productions
Director: Lee Yoon Ki
Actors: Jeon Do Yeon, Gong Yoo, Lee Mi So, Park Byung Eun, Park Min Ji, Yoon Se Ah, Min Moo Je, Kang Shin Chul, Lee Ji Hoon, No Kang Min, Kang Ji Woo, Jeon Ye Seo, Kim Hye Ok
Sang Min (Jeon Do Yeon) runs into Ki Hong (Gong Yoo) in Finland while sending their children to a winter camp for children with special needs. They are also involved in a false relationship, because each of them still has a legitimate partner.
Se Na (Yoon Se Ah), Ki Hong's childhood friend and work partner, notices a drastic change in Ki Hong. And, when Sang Min is looking for Ki Hong at his workplace, Se Na, who is unaware of their relationship, says that Ki Hong's wife is seriously ill. Will Sang Min let Ki Hong go or continue this forbidden relationship?
Doomsday Book
Release year: 2012
Genre: Anthology
Produce: Zio Entertainment, TimeStory Group
Director: Kim Jee WoonYim Pil Sung
Actors: Bae Doo Na, Ryu Seung Beom, Go Joon Hee, Kim Kang Woo, Kim Gyu Ri, Kim Seo Hyung, Jin Ji Hee, Yoon Je Moon, Kim Roe Ha, Lee Kan Hee, Jung Woo, Bong Joon Ho, Lee Young Eun, Jo Yoon Hee, Ryu Seung Soo
Min Seo (Jin Ji Hee) hides in her uncle Hwan (Song Sae Byuk)'s room to place a number 8 ball. Because her father (Lee Seung Jun) accidentally broke it.
As soon as his father entered Hwan's room, Min Seo threw the ball out the window. The ball rolls down the settlement, then into the hole. After that, the orb disappeared, emitting a mysterious aura instead.
Two years later, there is an asteroid threat on Min Seo's birthday. More surprisingly, the shape of the asteroid is identical to the number 8 ball that Min Seo ordered online on a mysterious website. Min Seo is finally honest with her parents (Yoon Se Ah) about the ball.
However, of course they did not believe their son's bullshit. However, Hwan insisted on Min Seo's words. He is also willing to learn more about the asteroid for the sake of his grandson.
Parallel Life
Release year: 2010
Genre: Horror, Mystery, Law, Drama
Produce: CJ Entertainment, Dasepo Club
Directed by: Kwon Ho Young
Actors: Ji Jin Hee, Lee Jong Hyuk, Park Byung Eun, Yoon Se Ah, Oh Hyun Kyung, Park Geun Hyung, Jung Han Yong, Go In Beom, Park Sa Rang, Ha Jung Woo, Lee Eun Soo, Kim Kyung Ik , Ban Min Jung, Yoo Ha Bok, Oh Jie Eun
Seok Hyeon (Ji Jin Hee), 36 years old, the youngest criminal court judge in Korea. Seok Hyeon is known for her sensible judgment in court. Outside of work, he has a beautiful wife Yun Gyeong (Yoon Se Ah) and a daughter Ye Jin (Park Sa Rang).
His perfect life is shattered when his wife is brutally murdered by Su Yeong (Ha Jung Woo), one of the prisoners he handled the case and also the one who doesn't accept Seok Hyeon's verdict for him. for you. A reporter tells him that the case about his wife's death is exactly the same as what happened 30 years ago with a judge, Sang Jun (Kim Kyung Ik).
In Sang Jun's case, everything turned out exactly the same as what he experienced. Regarding his appointment as a junior judge, graduating from the same school, as well as how his wife died, Sang Jun's child was later killed on the 16th day after the suspect escaped from prison.
Feeling that the same fate will befall the princess, Seok Hyeon tries her best to keep her daughter safe. Can Seok Hyeon prevent the death of her only son? Will the perpetrator of his wife's murder get the punishment he deserves?
Shadow in the Palace
Release year: 2007
Genre: Crime, Drama, History, Horror, Mystery, Thriller
Production: CJ Entertainment, Achim Pictures
Directed by: Kim Mee Jung
Actors: Park Jin Hee, Yoon Se Ah, Seo Young Hee, Im Jung Eun, Jeon Hye Jin, Kim Sung Ryung, Kim Nam Jin, Kim Mi Kyung, Nam Jeong Hee, Kim Hak Seon, Lee Yong Yi, Go Seo Hee , Chu Kwi Jung, Moon Ga Young
Concubine Hee Bin (Yoon Se Ah) forces her maid, Wol Ryung (Seo Young Hee), to conceive the king's child and adopt the child as Hee Bin's biological child. This was done by Hee Bin to promote the concubine.
However, after giving birth, Wol Ryung was found hanged in her chamber. It's just that, Chun Ryung (Park Jin Hee), a royal medical official, discovered something was amiss when conducting an autopsy.
Chun Ryung discovers that Wol Ryung did not die by suicide, but was strangled, and that Wol Ryung also had signs of a newborn baby on his body.
Chun Ryung, who was banned by his superiors from continuing to examine Wol Ryung's body, secretly continued his investigation. This caused her to suffer severe abuse from the head maid.
Chaos ensues when Wol Ryung's spirit haunts the palace because she doesn't want to lose her child. Many people annoy him. At that time, will Chun Ryung be able to track down Wol Ryung's killer and reveal what really happened?
Blood Rain
Release year: 2005
Genre: Horror, History, Mystery
Production: CJ Entertainment, Cinema Service, Fun and Happiness
Directed by: Kim Dae Seung
Actors: Cha Seung Won, Park Yong Woo, Ji Sung, Yoon Se Ah, Choi Ji Na, Oh Hyun Kyung, Choi Jong Won, Chun Ho Jin
Wonkyu (Cha Seung Won) is sent to Donghwa Island, a small island with a paper mill with advanced technology. Horrible, there was a murder case in a brutal way. And, the culprit remained outlawed until Wonkyu got there.
As Wonkyu investigates, secrets are revealed one by one, until the murder that happened 7 years ago. The death of So Yeon (Yoon Se Ah) becomes the basis for the perpetrator to commit another murder. Oddly enough, everything is connected with Wonkyu's late father.
That's a list of 6 Yoon Se Ah movies that you can watch over the weekend. The actress, who has turned 40, has successfully portrayed many characters and impressed the audience. For those who watched it, which of Se Ah's movies is your favorite?
Salenhanh – Product review blog
Address: 115 Nguyen Van Qua, Tan Hung Thuan Ward, District 12, HCMC
Mail: Salenhanh.com@gmail.com
#salenhanh #Reviewsalenhanh