If you've seen the movie The Penthouse, you're probably familiar with the character of Doctor Ha or Ha Yoon-cheol. This character played by Yoon Jong-hoon helped him to be awarded the Best Actor in a Drama Series at the 28th SBS Drama in 2020. The actor born in 1984 started his acting career. himself in the theatrical world in 2006.
Meanwhile, his acting career on the small screen started when he starred in the drama called Empress Cheonchu in 2009. After that, he also appeared in many dramas though mainly playing roles. extra.
Want to know which TV series he starred in? This is a list of Yoon Jong Hoon's dramas that are fun for you to watch.
Movie The Penthouse: War in Life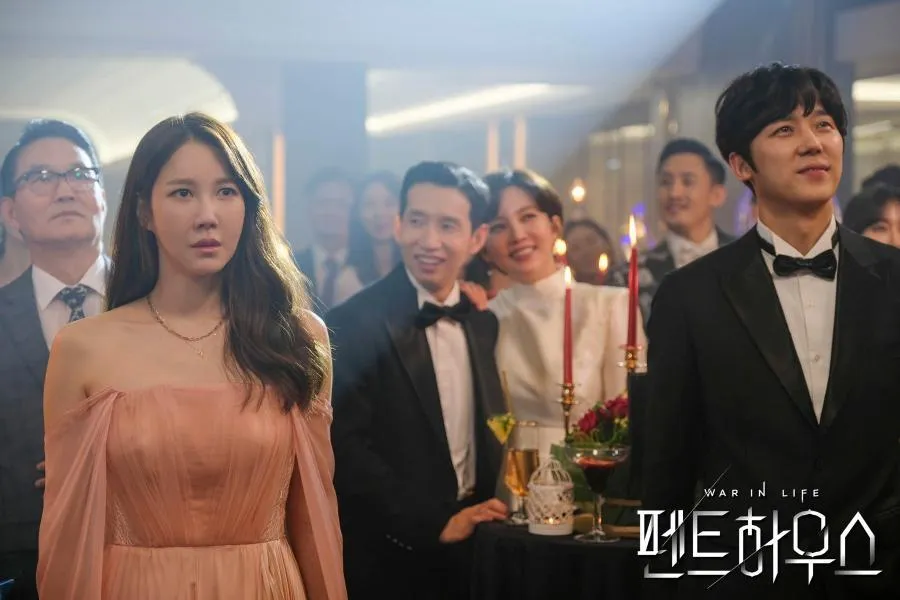 Release year 2020

Genre Drama, Suspense

Produce Chorokbaem Media , Studio S (SBS)

Director Joo Dong Min, Park Po Ram

Cast Lee Ji Ah Kim So Yeon Eugene
The TV series The Penthouse: War in Life is a successful TV series when it comes to receiving high reviews. Due to its success, this series continued until season 2 and season 3. Yoon Jong Hoon played the same character in this drama, that of Ha Yoon-cheol (Yoon Jong-hoon).
The Penthouse tells the story of upper-class people living in a luxury apartment complex. The inhabitants of the apartment are ambitious and secretive. This drama focuses on three main characters, namely Cheon Seo-jin (Kim So-yeon), Shim Su-ryeon (Lee Ji-ah) and Oh Yoon-hee (Eugene).
It is said that Shim Soo-ryeon is a descendant of a corporation who behaves like a queen in the apartment complex. Soo-ryeon is married to a real estate businessman named Joo Dan-tae (Uhm Ki-joon).
The couple lives next to Cheon Seo-jin (Kim So-yeon) and Ha Yoon-cheol (Yoon Jong-hoon), an ambitious husband and wife.
Ha Yoon-cheol is the director of neurosurgery at Cheong Ah Medical Center. This family has a daughter named Ha Eun-byul (Choi Ya-bin). Han Yoon-cheol is heartbroken because his wife plays tricks on Dan-tae.
Meanwhile, Oh Yoon Hee (Eugene) was born into an idyllic family. He has had a bad relationship with Chun Seo-jin since high school.
Movie Shooting Star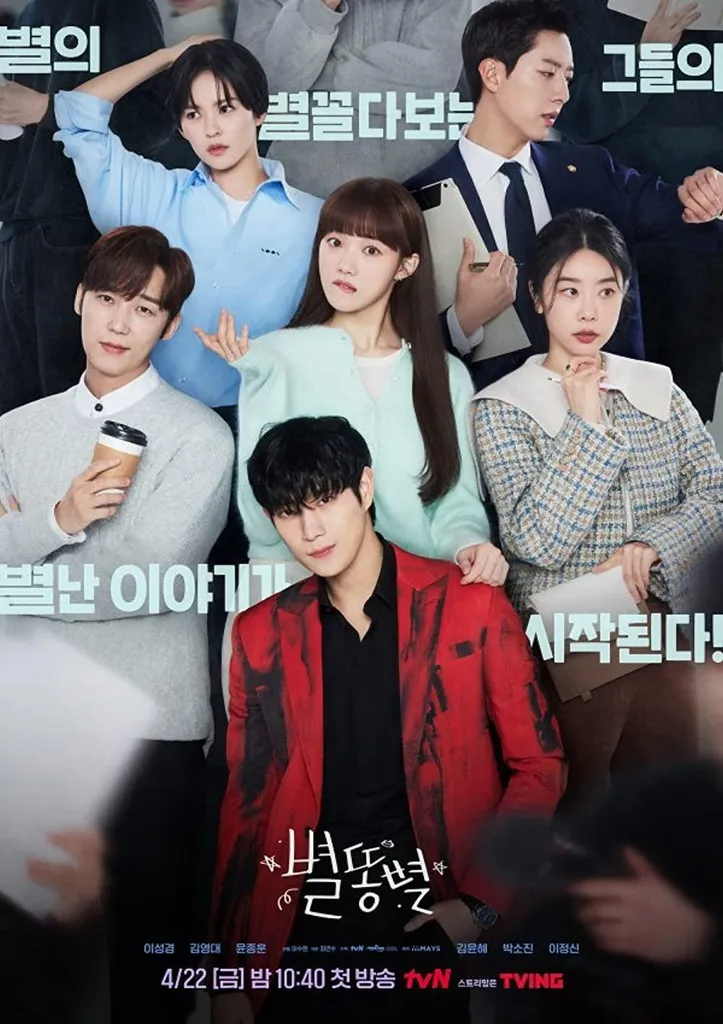 Release year 2022

Genre Comedy, Drama, Romance

Production tvN

Director Lee Soo Hyun

Cast Lee Seung Hyub Kim Young Dae Yoon Jong Hoon Kim Yoon Hye
This is Yoon Jong-hoon's latest drama. The film, titled Shooting Star, tells the story of people who work in the entertainment industry. Oh Han-byul (Lee Sung-kyung) is the PR team leader of an entertainment company. Meanwhile, Gong Tae-sung (Kim Young-dae) is the perfect top star.
Yoon Jong-hoon's role in this movie is Kang Yoo-sung. He is a management team leader with a handsome and polite appearance. His job is to sort out all the messes at work.
Movie Extraordinary You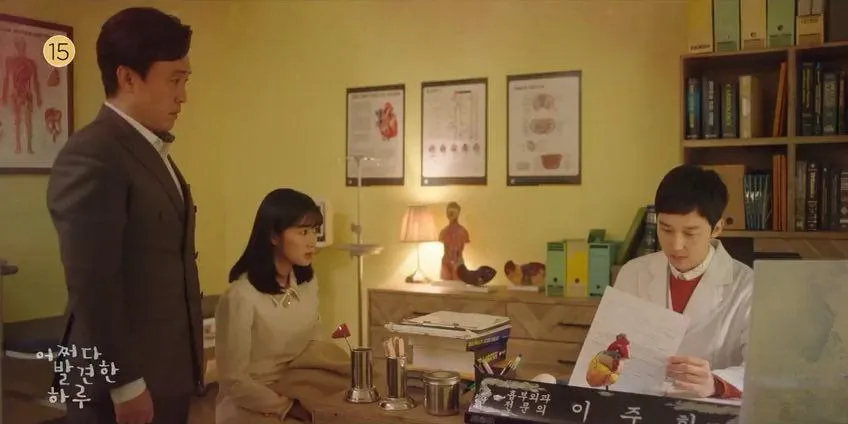 Release year 2019

Genre Comedy, Fantasy, Romance

Produce MBC Drama Production , RaemongRaein Co Ltd

Director Kim Sang Hyeop

Cast Kim Hye Yoon Rowoon Lee Jae Wook Lee Na Eun Jung Gun Joo Kim Young Dae Lee Tae-Ri
Not only in The Penthouse , Yoon Jong-hoon also plays a doctor in the drama "Extra You" released in 2019. This time he plays a heart specialist named Lee Joo-hwa.
Synopsis Eun Dan Oh (Kim Hye-yoon) is a student at a prestigious high school. However, he is known to have heart disease. That's why Eun Dan-oh regularly checks in with his personal expert, Lee Joo-hwa. The friendly doctors took special care of him.
Movie Come and Hug Me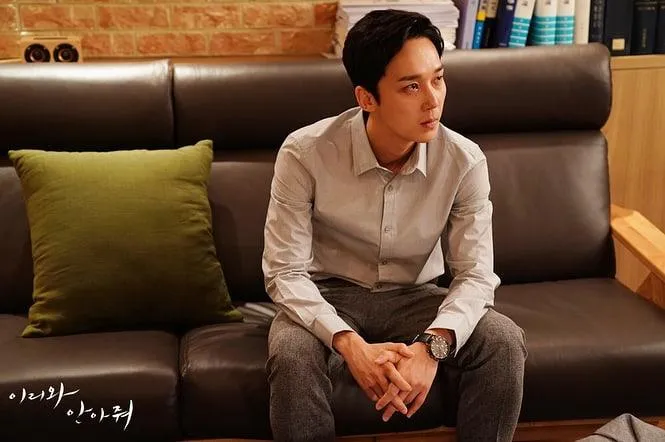 Release year 2018

Genre Drama , Mystery , Romance , Horror

Production Company Ching , Imagine Asia

Director Choi Joon Bae

Cast Jang Ki Yong Jin Ki Joo Nam Da Reum Ryu Han Bi Heo Joon Ho
The popular 2018 TV series, Come and Hug Me, tells the story of a boy and a girl who fell in love at a young age.
Unfortunately, the boy's father was a serial killer who also killed the girl's parents. The two meet again after growing up.
In this movie, Yoon Jong-hoon plays a supporting role. He plays Gil Mau-won, the older brother of Gil Nak-won / Han Jae-yi (Jin Ki-joo) who became a victim of his father Yoon Na-moo / Chae Do-jin (Jang Ki-yong) ).
Movie Find Me in Your Memory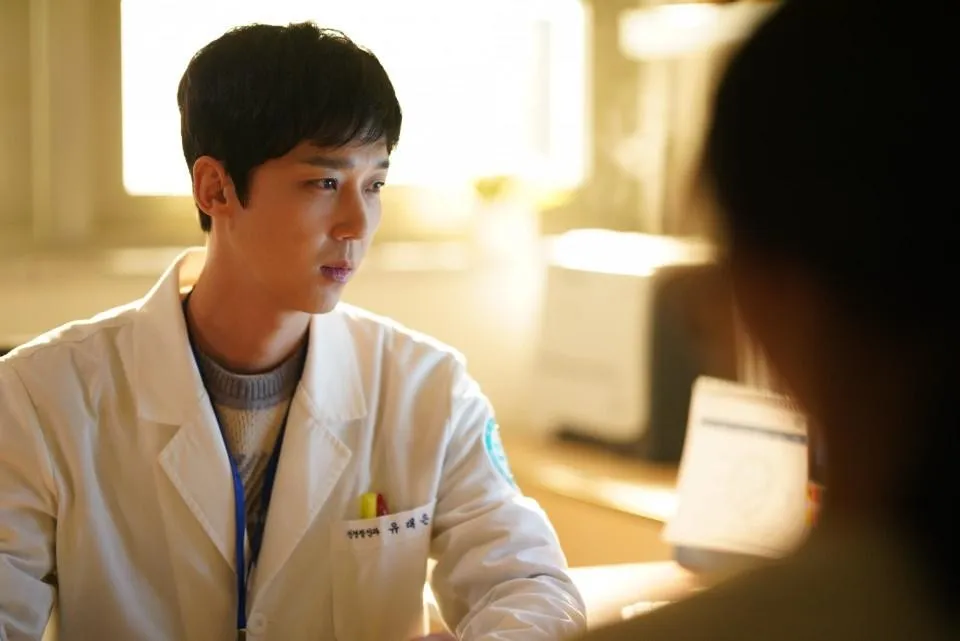 Release year 2020

Genre Drama , Melodrama , Romance

Production of Chorokbaem Media

Director Lee Soo Hyun , Oh Hyun Jong

Cast Kim Dong Wook Moon Ga Young
Find Me in Your Memory is about the romantic relationship between Lee Jung-hoon (Kim Dong-wook) and Yeo Ha-jin (Moon Ga-young). Jung-hoon is a news media worker with hyperthyroidism, so he can remember many experiences in his life in detail.
Meanwhile, Ha-jin is a popular actress today, but she forgets a lot of important moments in her life. That's how Ha-jin protects herself psychologically. Yoon Jong-hoon plays Yoo Tae-eun, a psychiatrist.
Movie Emergency Couple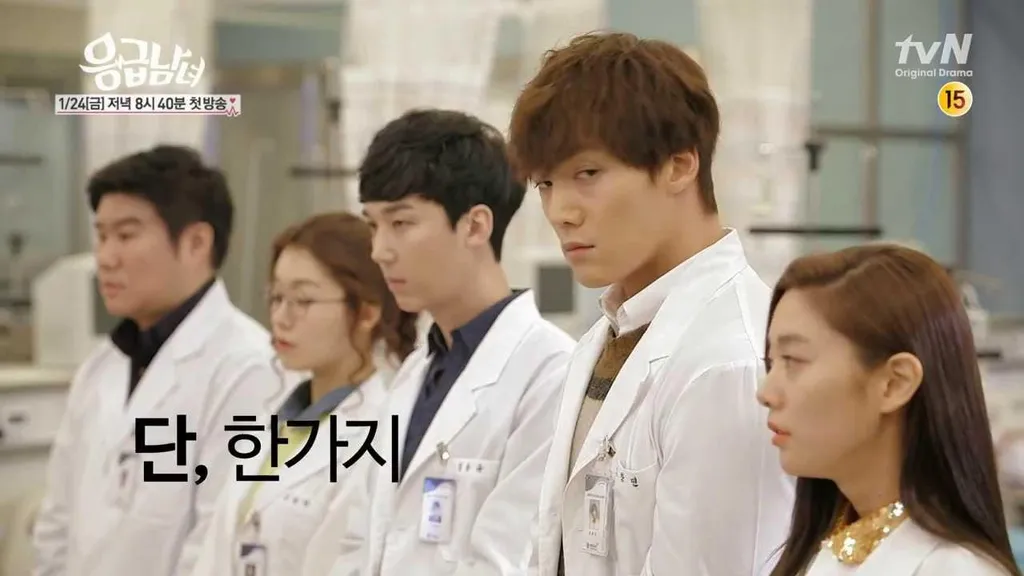 Release year: 2014

Genre: Medical, Romance

Produce: Content K Co. Ltd.

Directed by: Kim Cheol-kyu

Actors: Song Ji-hyo, Lee Pil-mo, Choi Jin-hyuk, Choi Yeo-jin, Clara

Episodes: 21
Couple Emergency is a drama that follows the life of a husband and wife getting married while both are studying medicine. Unfortunately, they eventually divorced due to incompatibility.
A game of fate brings them together in a hospital where they both work.
Actor Yoon Jong-hoon here plays a supporting actor named Im Young-kyu. He is an intern at the hospital. Young-kyu is the younger brother of Oh Chang-min (Choi Jin-hyuk).
Movie Timing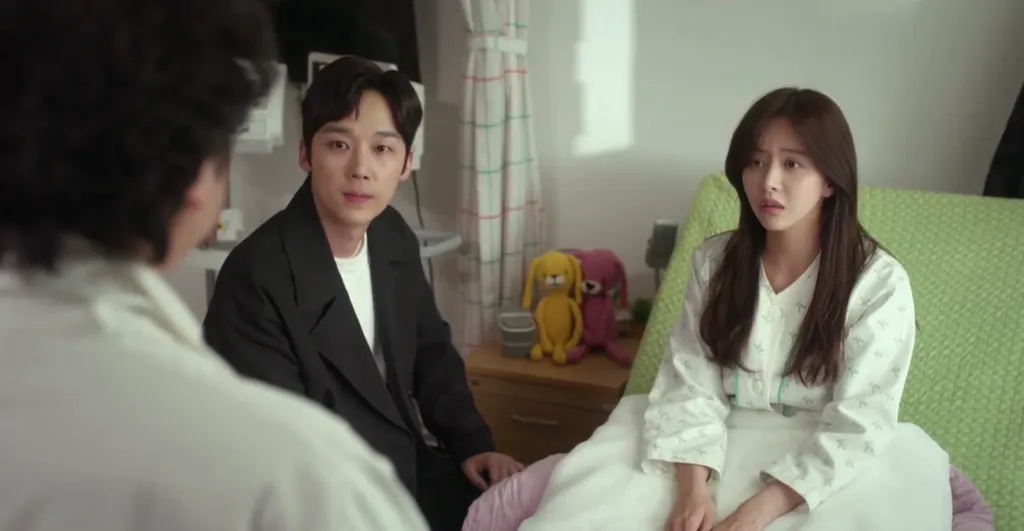 Release year: 2020

Genre: Romance, Youth, Drama

Manufacturing: –

Manager: –

Actors: Han Bo-reum, Yoon Jong-Hoon

Episodes: 4
Hyo Min (Han Bo-reum) and Kim Bo-seok (Yoon Jong-hoon) have been best friends since childhood. For more than a decade, the two have been part of each other's lives. While growing up together, the two shared all the moments in their lives.
However, as they grow up, it seems that they develop strong feelings. Not wanting to ruin their friendship, the two often clash when it comes to their special feelings. However, the situation changes when Hyo Min loses her memory.
Movie Return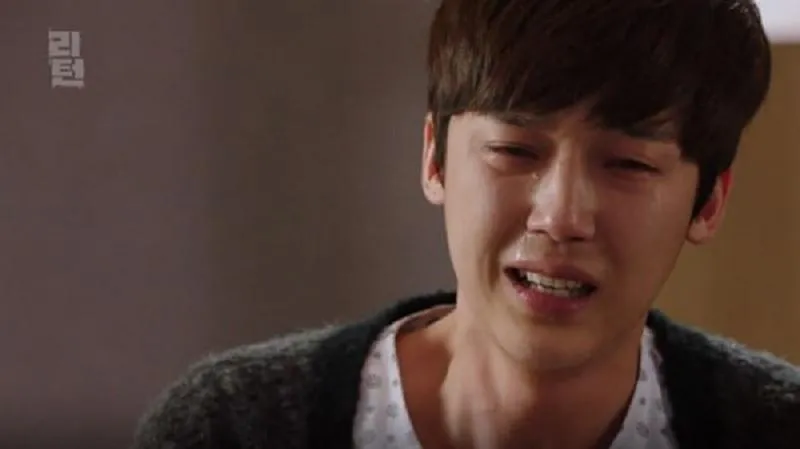 Release year: 2018

Genre: Mystery, Horror, Drama

Produce: The Story Works

Directed by: Joo Dong-min

Actors: Go Hyun-jung, Shin Sung-rok, Park Jin-hee, Lee Jin-wook, Bong Tae-gyu, Jung Eun-chae Park Ki-woong, Yoon Jong-hoon

Episodes: 34
Return is a mystery horror film about the investigation of the murder case of four corporations from Korea.
In this movie, Yoon Jong-hoon plays a character named Seo Jun-hee. He is a doctor who is also a friend of 3 suspects in the murder case.
Yoon Jong-hoon's performance as Seo Jun-hee received a lot of praise. He was able to describe his character's disappointment when he witnessed a murder.
Guilt and regret welled up in him. However, he also feels betrayed by his friends. For his role in this drama, he won the Best Character award at the 2018 SBS Drama Awards.
Movie Reply 1994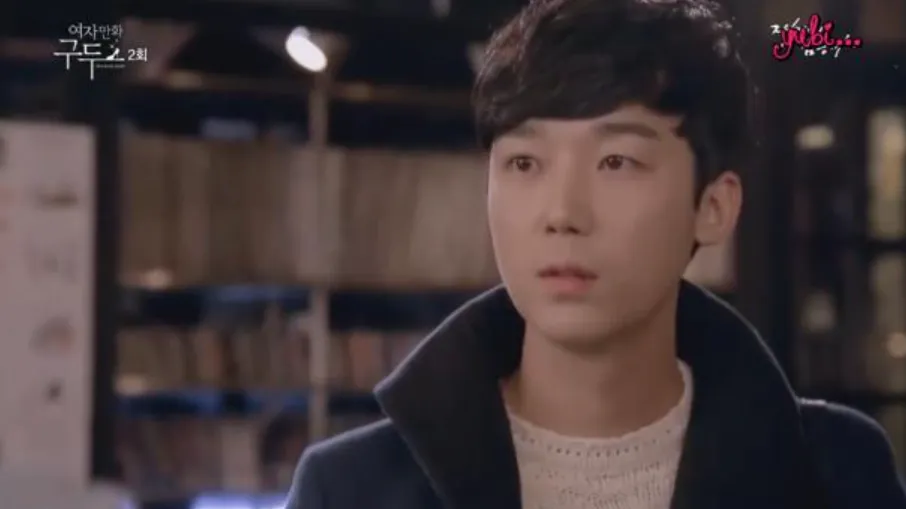 Release year 2013

Genre Comedy, Drama, Family, Sports, Youth

Manufacturing CJ E&M

Director Shin Won Ho

Cast Go Ah Ra Jung Woo Yoo Yeon Seok
Fans of Korean dramas must be familiar with the Reply trilogy consisting of Reply 1988, 1994 and 1997. After the appearance of Reply 1997, starring Seo In-guk and Jung Eun-ji, a sequel was made, which was Reply 1994 with several different young stars.
Reply 1994 tells the story of a group of college students living in a boarding house in the Sinchon area, Seoul. The owner of the house has a daughter named Sung Na-jung (Go Ara).
Like the drama Reply prequel, this drama has a back-and-forth storyline. Viewers will be asked to guess who Na-jung's future husband will be.
This drama tells about different trends and events happening in Korea at that time. For example, the story of the K-Pop Boys group and legendary singer, Seo Taiji. Meanwhile, Yoon Jong-hoon in this movie appears as a supporting actor named Kim Ki-tae.
Movie My Healing Love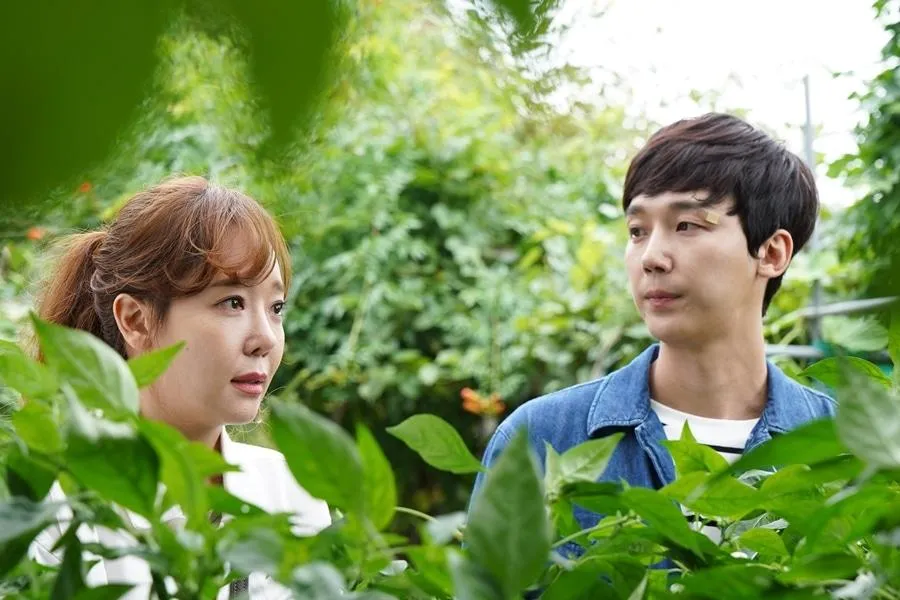 Release year: 2018

Genre: Romance, Drama, Family

Production: Chorokbaem Media & Kimjonghak Production

Directed by: Kim Sung Yong

Actors: So Yoo-jin, Yun Jung-hoon, Yoon Jong-hoon

Episodes: 80
In the drama "My Healing Love", Yoon Jong Hoon appeared as the main character. He plays a character named Park Wan-seung, a childish and lazy husband. His wife, Im Chi-woo (So Yoo-jin), has to work hard to meet the needs of the family.
The story is not only about the couple Park Wan-seung and Im Chi-woo. The story of a widow with a child named Choi Jin-yoo (Yeon Jung-hoon) is also shown here.
My Healing Love carries many moral messages about family. Yoon Jong-hon was also successfully nominated as an award recipient at the MBC Drama Awards.
Well, those are 10 dramas Yoon Jong-hoon usually appears in as a doctor. Possessing a friendly, warm gaze and also very intelligent, drama fans are always fascinated by Yoon Jong-hoon when he plays a doctor.
Although she mainly plays supporting roles, the quality of her acting is unquestionable. This is evident in the awards and nominations he has received. Which doctor do you like actor Yoon Jong-hoon to play?