For K-Drama lovers, you must be familiar with Yoon Chan Young's handsome face. Starting out as a child actor, he is now known as one of the talented young actors.
His face is often made up in some famous TV series such as Doctor John (2019), Dr. Romantic (2016) to Habaek's Bride (2017).
But his career flourished, when Yoon Chan Young starred in the hit movie All of Us Are Dead (2022).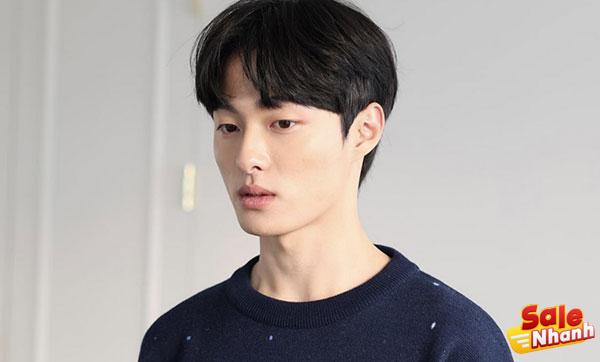 The character Lee Cheong San played by him has made many people excited and moved. In fact, many people are searching for almost any movie that Yoon Chan Young has acted in during his career.
This time Salenhanh.com will give some suggestions for famous dramas with the participation of handsome Yoon Chan Young. Here are the best movies for you.
Movie All of Us Are Dead
Release year: 2022

Genre: Action, Horror

Production: Film Monster, JTBC Studios

Director: Lee Jae Gyoo

Cast: Park Ji Hoo, Yoon Chan Young, Jo Yi Hyun, Park Solomon, Yoo In Soo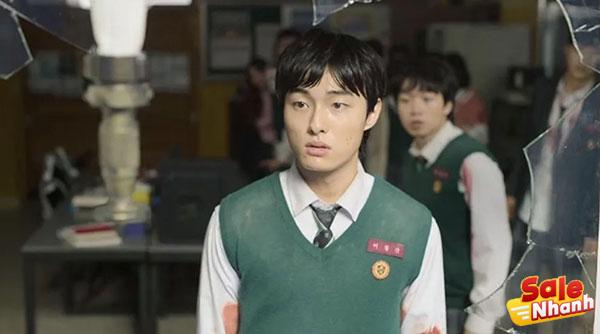 Playing the character Lee Cheong San, his friendship with Lee Su Hyeok and Han Gyeong Su is really fun to watch. But his love story, which ends tragically, makes viewers as heartbroken as Nam On Jo feels.
All of this is thanks to the quality acting of Yoon Chan Young in All of Us Are Dead (2022), which has brought his name to a wider audience.
The story begins when Lee Cheong San tries to save Nam On Jo from being bitten by a zombie.
Even this boy is willing to run around among the zombies, just to find a way for On Jo and his friends to survive. Unfortunately, Lee Cheong San had to die in a duel with Yoon Gwi Nam, who had a grudge against him and was also the strongest Zombie in the series.
Movie Doctor John
Release year: 2019

Genre: Drama, Medical, Romance

Produce: KPJ Corporation , Studio Dragon

Director: Jo Soo Won

Cast: Ji Sung, Lee Se Young, Lee Kyu Hyung, Hwang Hee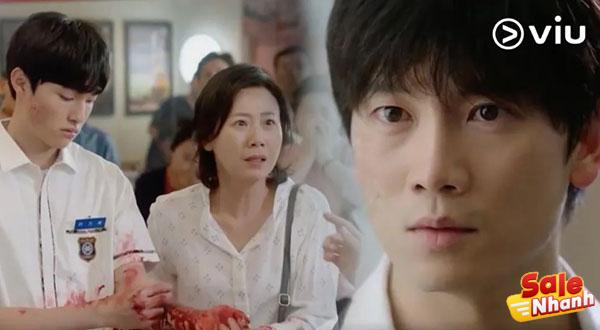 Despite appearing in only a few episodes, Yoon Chan Young has made a strong impression on viewers through the drama "Doctor John" (2019).
This time he plays a high school student named Lee Ki Seok who suffers from a rare disease. This child is immune to pain, although major injuries on his body could kill him at any moment.
The presence of Yoon Chan Young in this drama is very important, because this is directly related to the main character.
Cha Yoo Han tries to save Lee Ki Seok, as he sees himself in the boy's body. Unfortunately, Lee Ki Seok passed away, after being bullied and poisoned by his friends.
Movie Dr. Romantic
Release year: 2016

Genre: Medical, Melodrama, Romance

Produce: Samhwa Networks

Directed by: Yoo In-shik

Actors: Han Suk-kyu, Yoo Yeon-seok, 

Seo Hyun-jin

Episodes: 16 episodes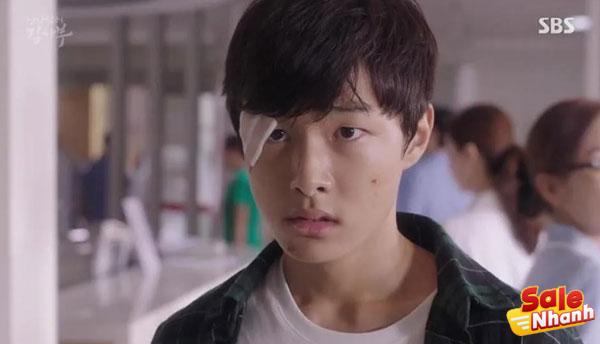 Source: Salenhanh review
Before joining Doctor John (2019), Yoon Chan Young also appeared in another medical drama called Dr. Romantic (2016).
Playing the role of a child version of Kang Dong Joo, Yoon Chan Young was able to show unusual emotions. The boy Kang Dong Joo had a tantrum in the hospital, venting his heart out because the hospital had neglected to take care of his father.
As for Dr. Romantic tells the story of two young doctors under the research of Dr. Boo Young Joo. At first Kang Dong Joo didn't want to work at Doldam Hospital, but after meeting Yoon Seo Jeong, who made him change his mind.
Even in the hospital, Kang Dong Joo and Doctor Boo Young Joo can finally deal with the past.
Movie 17 Years Old Condition
Release year: 2019

Genre: Drama

Directed by: Jo Young-Min

Players: Yoon Chan-Young, Park Si-Eun

Episodes: 4 episodes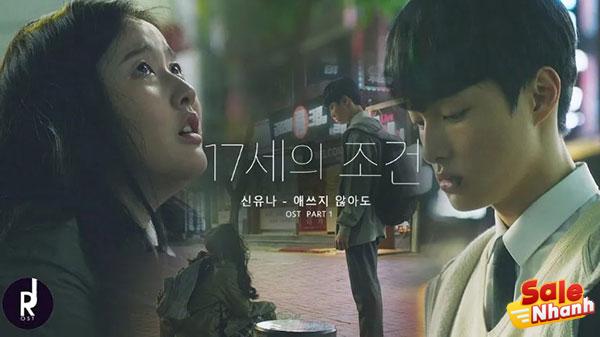 Switching to acting in mini-series, in 2019 Yoon Chan Young had the opportunity to become the main actor in the drama called Condition of the Age of 17 (2019).
In this drama, Yoon Chan Young competes in acting with a member of girl group STAYC named Park Si Eun.
The film tells the complicated and difficult life that happens to two 17-year-old children. Min Jae is a normal student, doesn't talk much and is quite intelligent, but has a very sensitive personality.
On the other hand, there is Seo Yan, who feels lonely after her parents divorce. Both feel the loneliness and pain of losing the person or thing they most desire.
Movie The Bride of Habaek
Release year: 2017

Genre: Fantasy, Romance, Comedy

Produce: Number Three Pictures

Directed by: Kim Byung-soo

Starring: Nam Joo-hyuk, Shin Se-kyung, Lim Ju-hwan, Crystal Jung, Gong Myung

Episodes: 16 episodes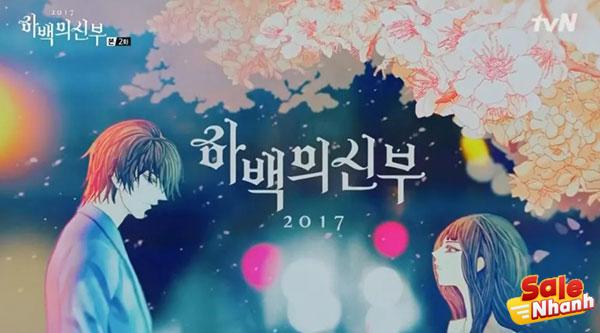 Switching to the fantasy genre, Bride of the Water God (2017) follows the romance of the Water God named Ha Baek with a girl named So Ah. In fact, he came to earth to find the existence of the sacred stone, which was erased by the Sky God Bi Ryeon and the Inland Goddess Mura.
Along the way, they meet a vengeful descendant of a god and a human named Shin Hu Ye.
In this drama, Yoon Chan Young played the role of Shin Hu Ye as a child. Having a hard and cruel life, Hu Ye was banished and persecuted by the gods.
This child even had to lose his mother, who was sentenced to death by the gods for committing a crime. Shin Hu Ye could not control his emotions, so he accidentally burned several gods to death.
Movie Do You Like Brahms?
Release year: 2020

Genre: Romance, Music

Produce: Studio WILL

Directed by: Jo Young-min

Starring: Park Eun-bin, Kim Min-jae, Kim Sung-cheol, Park Ji-hyun, Lee Yoo-jin, Bae Da-bin

Episodes: 16 episodes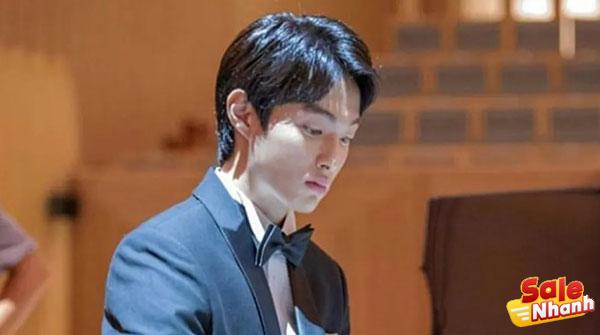 For those of you who like classical music, it seems like a must-see Do You Like Brahms? (In 2020). The drama, starring Park Eun Bi and Kim Min Jae, tells the story of classical music experts' dreams.
But no one realizes that they have feelings of sadness, wounds and love that make their lives full of chaos. Despite appearing briefly, Yoon Chan Young captured the audience's attention with the image of a talented young pianist.
In a black suit, Yoon Chan Young looks really amused as he plays his fingers on the piano.
Movie Oh, the Mysterious
Release year: 2017

Genre: Crime

Produce: RaemongRaein Co., Ltd.

Directed by: Shin Kyung-soo

Actors: Yoon Kyun-sang, Jung Hye-sung

Episodes: 40 episodes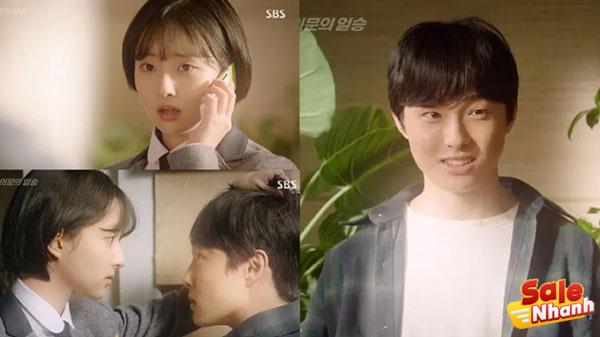 As one of the hit dramas in 2017, Yoon Chan Young resonated with the drama Oh, The Mysterious (2017). Appearing in a supporting role, Yoon Chan Young plays the younger version of Kim Jong Sam's character.
The film follows the actions of Oh Il Seung who disguises himself as a detective to find out who threw him in prison.
On the other hand, the real detective, Jin Young, is busy with the mystery behind his father's death. The two of them met when the police were facing a complicated problem.
Movie Nobody Knows
Release year: 2020

Genre: Crime, Mystery, Drama

Produce: The Story Works, (SBS Media Holdings)

Directed by: Lee Jeong-heum

Actors: Kim Seo-hyung, Ryu Deok-hwan, Park Hoon, Ahn Ji-ho

Episodes: 16 episodes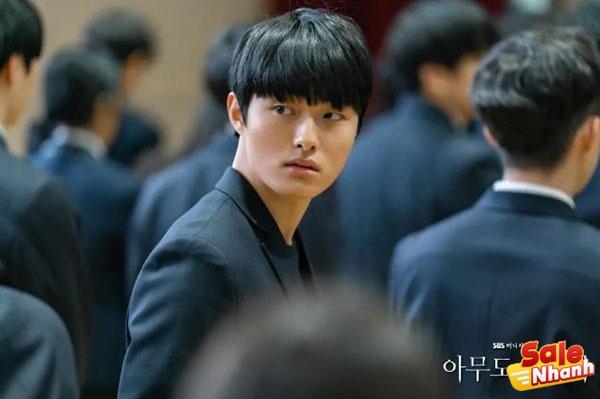 With a compelling storyline and the participation of a series of famous characters, Nobody Knows (2020) is one of the most recommended TV series.
Starring Kim Seo Hyung and Ryu Deok Hwan, the two will investigate a serial murder case. This female detective is trying to find various evidences and clues about the serial murder case that happened 19 years ago.
Curious, what is Yoon Chan Young's role in this drama? The answer is that he plays a supporting role named Joo Dong Myung, a student from Shinsung Middle School.
His screen time in this drama is very limited, but Yoon Chan Young's acting never disappoints.
Movie Still 17
Release year: 2018

Genre: Romance, Comedy

Manufacture: Bon factory worldwide

Directed by: Jo Soo-won

Actors: Shin Hye-sun, Yang Se-jong, 

Ahn Hyo-seop

Episodes: 32 episodes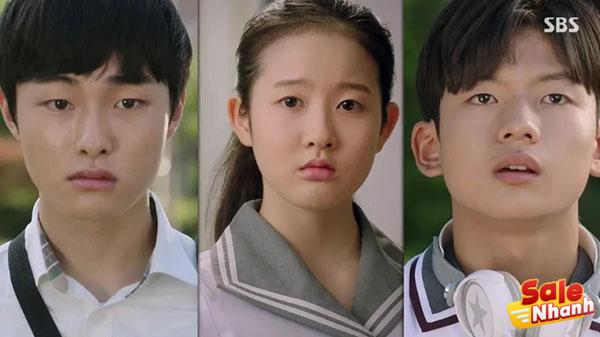 As the younger version of Gong Woo Jin, this boy has some bad memories that make him anti-social. When he was in school, he accidentally became the cause of an accident that claimed the lives of many people.
Since then, Woo Jin often blames himself and chooses to stay away from everyone, including the girl he likes.
Still 17 (2018) tells the story of Gong Woo Jin, a designer with a traumatic past, until he falls in love with Seo Ri. It turned out that the girl was the victim of an accident he caused when he was young.
The King in Love
Release year: 2017

Genre: History, Romance, Drama

Product : U-Story9

Directed by: Kim Sang-hyeop

Actors: Im Si-wan, Im Yoon-ah, Hong Jong-hyun

Episodes: 40 episodes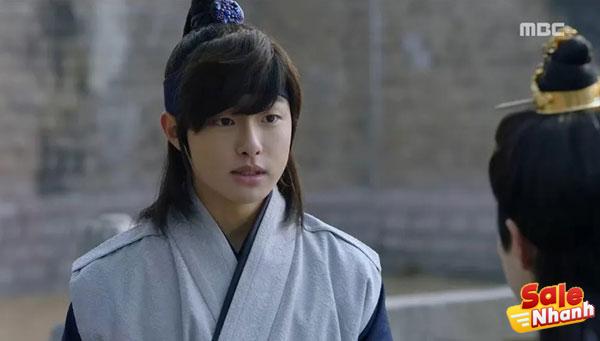 Another popular movie starring Yoon Chan Young is The King in Love (2017). In this very long historical drama, Yoon Chan Young plays the character Wang Rin as a child.
This child is known for his elegant, gentle personality but with a steady demeanor. Catching a lot of attention right from its first broadcast, "The King in Love" (2017) tells the story of a love triangle in the palace.
When the Crown Prince and aristocrat's son were friends to compete for their idol girl.
Fyi, the movie starring Im Si Wan, Im Yoon Ah, and Hong Jong Hyun is taking the throne this year. Taking on a variety of roles, it can be said that Yoon Chan Young is very talented in acting.
Moreover, his appearance in Doctor John (2019), made many people appreciate the character's calm demeanor and expression. Although at that time Yoon Chan Young had to act in front of Ji Sung, one of the highest paid senior actors.
Above are the Top Best Movies starring Yoon Chan Young. Hopefully, the sharing of Salenhanh.com will help you find the most suitable movies for you.
Salenhanh – Product review blog
Address: 115 Nguyen Van Qua, Tan Hung Thuan Ward, District 12, Ho Chi Minh City
Website: https://salenhanh.com/en
Mail: Salenhanh.com@gmail.com
#salenhanh #Reviewsalenhanh