With the success of the movie #Alive, the image of Yoo Ah In immediately attracted attention. This actor's name and acting skills are actually nothing new to the Korean entertainment industry. As for acting, Yoo Ah In is already a senior even though he is still quite young, i.e. 34 years old.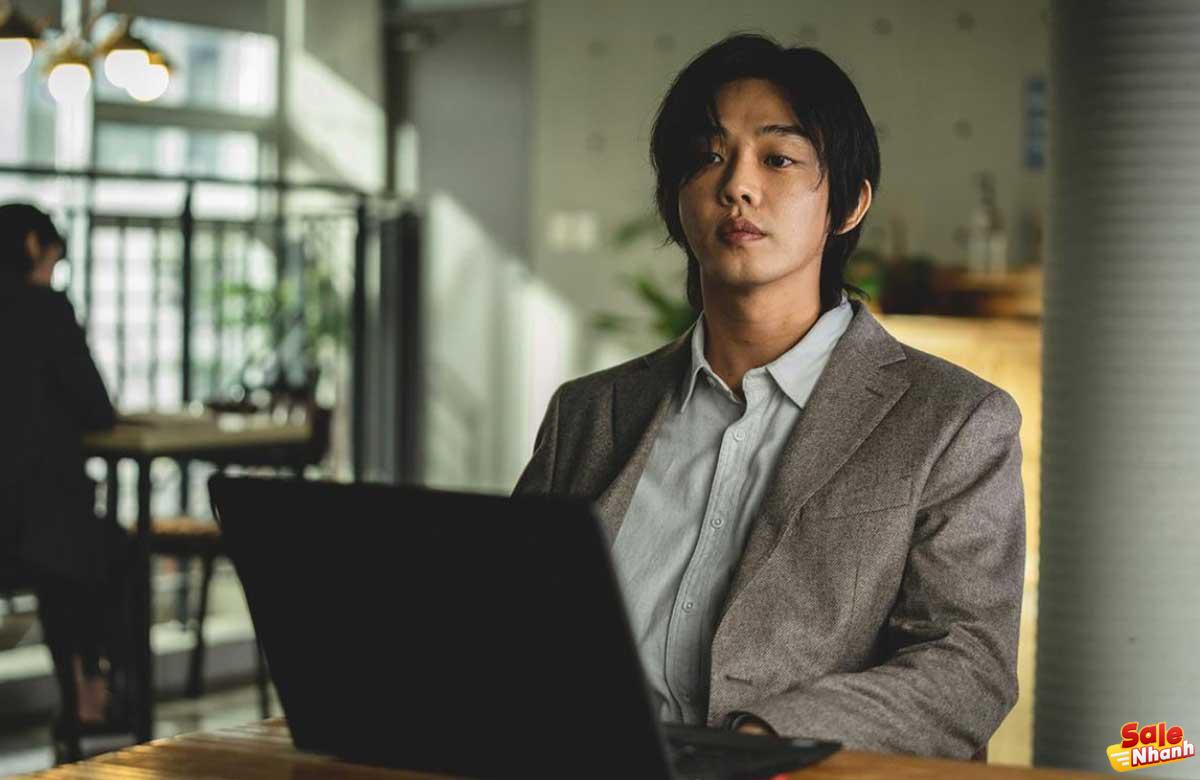 Yoo Ah In's films are almost always successful in the market. He also doesn't fixate on a particular character, leaving the audience satisfied with his acting skills in the various films he has acted in. If you are a fan or curious about the acting ability of the actor born on October 6, 1986, the following 10 films of Yoo Ah In can be suggested.
Voice of Silence (2020)
Release time: October 15, 2020
Actors: Yoo Ah In, Yoo Jae Myung, Moon Seung A, Shin Tae Yang
Director: Hong Ui Jung
Author: Hong Ui Jung
Producer: Lewis Taewan Kim, Afolabi Kuti, Kim Hyung Ok, Choi Moon Seok
Duration: 99 minutes
Country: Korea
This movie Yoo Ah In asked him to gain 15 kg. In Voice of Silence, he plays Tae In, who never speaks. Together with Chang Bok (Yoo Jae Myung), a middle-aged religious man, the two work in crime scene cleaning and burying dead bodies.
One day, they take a job from a man named Yong Seok. How shocked they were when what they found at the site was actually a small child. The boy is known as Cho Hee (Moon Seung A). Later, it was discovered that Cho Hee was a victim of kidnapping. How confused were Tae In and Chang Bok when it came to solving this problem?
#Alive (2020)
Release time: June 24, 2020
Actors: Yoo Ah In, Park Shin Hye
Director: Cho Il Hyung
Screenplay: Cho Il Hyung, Matt Naylor
Producer: Eugene Lee, Saemi Kim, Saerom Kim
Duration: 98 minutes
Country: Korea
You will be as tense as Yoo Ah In and Park Shin Hye having to save themselves from the siege of zombies while watching the movie #Alive. Because Joon Woo (Yoo Ah In) really shows how desperate he is when faced with dozens of zombies without knowing what to do to save himself.
Luckily, he found Yoo Bin (Park Shin Hye), so he doesn't feel alone amid his fears. Then they work together as best they can to survive. Based on Matt Naylor's American film Alone, #Alive becomes the next Korean zombie movie to hit the market.
Default (2018)
Release time: 11/28/2018
Actors: Kim Hye Soo, Yoo Ah In, Heo Jun Ho, Jo Woo Jin, Vincent Cassel
Director: Choi Kook Hee
Author: Uhm Sungmin
Producer: Oh Hyo Jin, Lee Yoo Jin
Duration: 114 minutes
Country: Korea
The movie Default (2018) is set in the world hit by the financial crisis in 1997. This issue also has a significant impact on the Korean economy. Fortunately, the country has Han Shi Hyun (Kim Hye Soo), the head of the monetary policy team at the Bank of Korea.
Shi Hyun was the first to predict that Korea would run out of foreign exchange reserves in order to maintain the exchange rate of the won against the dollar. Meanwhile, Jung Hak (Yoo Ah In), a financial analyst, makes many offers to his clients to take advantage of the impending collapse of the Korean economy.
Burning (2018)
Release time: May 16, 2018
Actors: Yoo Ah In, Steven Yeun, Jun Jong Seo
Director: Lee Chang Dong
Producer: Lee Joon Dong, Lee Chang Dong
Duration: 148 minutes
Country: Korea
This film adaptation of a short story by Haruki Murakami was shortlisted in the second round of selection at the Academy Awards for Best Foreign Language Film. This fact confirms that Burning is indeed a quality movie. Starring Yoo Ah In, Steven Yeun, and Jun Jong Seo, Burning is about a man's unrequited love.
The man in question is Jong Soo (Yoo Ah In). Jong Soo still has to be patient to find a job after graduating from university. While waiting, he meets Shin Hae Mi (Jun Jong Seo). The two are close and Jong Soo falls in love. It's a pity that this love was not reciprocated when Hae Mi decided to go to Africa.
Hae Mi's arrival in Africa once again makes Jong Soo's days lonely. Her heart broke even more when returning from Africa, Hae Mi was with Ben (Steven Yeun). Interestingly, Ben has a hobby of burning greenhouses in the countryside every two months. This philosophical film is suitable for those of you who like to think.
Like for Likes (2016)
Release time: February 18, 2016
Actors: Lee Mi Yeon, Yoo Ah In, Choi Ji Woo, Kim Ju Hyeok, Kang Ha Neul, Esom
Director: Park Hyun Jin
Screenwriters: Yoo Young A, Park Hyun Jin
Producer: Jin Il Gyoo, Lee Han Seung
Duration: 120 minutes
Country: Korea
Yoo Ah In as Jin Woo in the movie Like for Likes. He is a famous actor who has just been discharged from the military. This opportunity is not wasted by Gyung A (Lee Mi Yeon), a drama scriptwriter. Gyung A immediately asked Jin Woo to appear in his movie. Unfortunately, Jin Woo turned down the offer.
Broadly speaking, this film by Yoo Ah In captures the phenomenon of the public's use of social media. They are interconnected in cyberspace. Even with Jin Woo and some of the characters in this movie. The plot of the story is very related to everyday life, so I think you will Like for Like.
The Throne (2015)
Release time: September 16, 2015
Actors: Song Kang Ho, Yoo Ah In, Moon Geun Young
Director: Lee Joon Ik
Screenwriters: Cho Chul Hyun, Oh Seung Hyeon, Lee Song Won
Producer: Oh Seung Hyeon
Duration: 125 minutes
Country: Korea
In 2015, Yoo Ah In had the opportunity to compete with senior Song Kang Ho in the movie The Throne. The Throne is a film directed by Lee Joon Ik, telling the story of Sado (Yo Ah In), a prince who likes to draw but is bad at memorizing. He is charming and good at diplomacy.
Unfortunately, because Sado doesn't like studying, his father, King Yeongjo (Song Kang Ho), considers him a rebel. The king then punished Sado by placing him in a large box and fastening it with nails. Staying in the box for a few days caused Sado to hallucinate. What happened next? You can watch The Throne to solve your curiosity.
Veteran (2015)
Broadcast time: August 5, 2015
Actors: Hwang Jung Min, Yoo Ah In, Yu Hae Jin, On Dal Su, Jang Yoon Ju
Director: Ryoo Seung Wan
Author: Ryoo Seung Wan
Producer: Kang Hye Jung, Kim Jung Min
Duration: 123 minutes
Country: Korea
Yoo Ah In doesn't seem to limit herself to the same characters. He auditioned for various roles, including the role of a hardened criminal named Jo Tae Oh. He has to deal with Seo Do Cheol (Hwang Jung Min), a tough and dedicated detective.
Jo Tae Oh becomes Do Cheol's tough opponent. The reason is that he is the heir to the famous and wealthy Sunjin Group. Can Do Cheol catch and drag Tae Oh to prison for the crimes he has committed?
Tough As Iron (2013)
Release time: October 2, 2013
Actors: Yoo Ah In, Kim Hae Sook, Jung Yu Mi, Kim Jung Tae, Kim Sung Oh
Director: Ahn Gwon Tae
Author: Ahn Gwon Tae
Producer: Baek Sun Hee, Lee Min Ho, Han Seong Gu, Kang Woo Suk
Duration: 108 minutes
Country: Korea
Gang Cheol (Yoo Ah In) has a rather dark past. He is a famous gangster in Busan. However, because Soon I (Kim Hae Sook), the mother with dementia, he decided to stop. The man then worked as a porter. Until one day, I was diagnosed with kidney failure and had to have a kidney transplant.
Knowing that Gang Cheol was in need of a lot of money, the leader of the old gangster contacted again and invited Gang Cheol to work for him. Gang Cheol refuses but eventually returns to the world of street gangsters. Gang Cheol's first mission is difficult: he must kill a Japanese Yakuza boss.
Punch (2011)
Airing time: October 20, 2011
Actors: Yoo Ah In, Kim Yun Seok, Jasmine Lee, Park Hyo Joo, Kang Byul
Director: Lee Han
Screenwriters: Kim Ryeo Ryeong, Kim Dong Woo, Lee Hae Je
Producer: Kim Dong Woo, Ham Jung Yub, Kim Jae Joong
Duration: 110 minutes
Country: Korea
Won Deuk (Yoo Ah In) is said to be a 17-year-old boy who is not very interested in school. He is often treated badly because he has a short and hunchback father. He even received such treatment from his homeroom teacher named Dong Joo (Kim Yun Seok). Won Deuk, who is good at fighting, one day prays for Dong Joo's death.
Dong Joo was the one who told him that his mother was still alive. Won Deuk's mother is known to be from the Philippines, then immigrated to Korea. Dong Joo says his mother wants to meet him. The relationship between Won Deuk and Dong Joo is getting closer and closer. He began to see his homeroom teacher in a different light.
Sky and Ocean (2009)
Release time: October 29, 2009
Actors: Jang Nara, Hyun Jyu Ni, Yoo Ah In
Director: Oh Dal Kyun
Author: Oh Dal Kyun
Producer: Joo Ho Sung, Kim Young Dae, Park Seung Hyun
Duration: 104 minutes
Country: Korea
Yoo Ah's next movie comes from 2009. In the movie called Sky and Ocean, Yoo Ah In plays Jin Kyu. He clashed acting with famous actresses Jang Nara and Hyun Jyu Ni. Sky and Ocean is directed by Oh Dal Kyun.
This drama follows the life of a talented violinist named Ha Neul. Ha Neul's days are mostly spent indoors. Meanwhile, Jin Kyu (Yoo Ah In) had to lose his parents at a very young age. To survive, he works as a pizza delivery man.
Ha Neul, Jin Kyu and another Ba Da (Hyun Jyu In), become best friends and learn about life through music, friendship and love. Is there a love triangle between them?
Yoo Ah In's series above is only part of the work of this actor whose real name is Uhm Hong Shik. In 2014, he also participated in the production of an animated film called Satellite Girl and Dairy Cow as a voiceover. Out of these titles, which character Yoo Ah In do you like the most?
Salenhanh – Product review blog
Address: 115 Nguyen Van Qua, Tan Hung Thuan Ward, District 12, Ho Chi Minh City
Website:  https://salenhanh.com/en
Mail: Salenhanh.com@gmail.com
#salenhanh #Reviewsalenhanh