The quality of an actress can be seen even when Yeom Hye Ran only appears as a supporting actress or a cameo character.
It can be seen that one of the proofs is that Yeom Hye Ran's appearance often plays a supporting role. No matter how little screen time, Hye Ran always tries her best.
Because of the good impression she gives, the name Yeom Hye Ran first popped into Kim Eun Sook's mind when she started writing the script for The Glory (2022). The actress who began her career in 2003 in the film Memories of Murder (2003) did not waste this belief.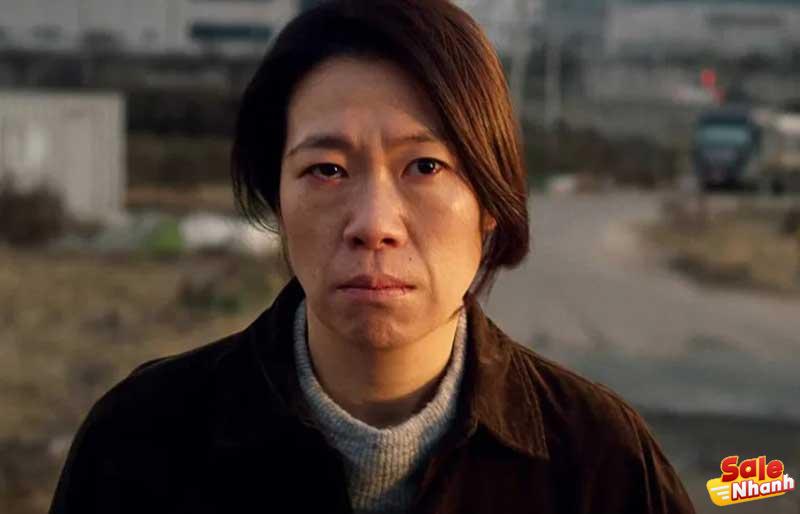 If you're curious about Hye Ran's other acts, check out the ten best dramas she's ever acted in below!
Hospital Playlist 1
Release year 2020
Genres Comedy, Drama, Medical, Romance, Slice of Life
Director Shin Won Ho
Cast Jo Jung Suk Yoo Yeon Seok Jung Kyung Ho Kim Dae Myung Jeon Mi Do
Yeom Hye Ran once participated as a guest in the drama "Hospital Playlist Season 1" (2020). In the film directed by Shin Won Ho, the actress plays the mother of a pediatric patient named Min Yeong. As a mother, her personality is very observant and very concerned about her child's health condition.
Min Young is one of many pediatric patients under the care of talented pediatrician Ahn Jung Won. However, with all her efforts, Min Young still could not be saved. This drama tells the life story of Ahn Jung Won and four other doctors who have been friends since college.
They are Lee Ik Jun as a general surgeon, Ahn Jung Won as a pediatrician, Kim Jun Wan as a cardiovascular surgeon, Yang Suk Hyung as an obstetrician, and Chae Song Hwa as a psychiatrist terrible.
All of them are trusted specialists. Besides treating patients, the doctors in this movie will entertain you by singing in a band.
The Glory
Release year 2022
Genre Drama, Horror
Director Ahn Gil Ho
Cast Song Hye Kyo Lee Do Hyun Im Ji Yeon Park Sung Hoon Yeom Hye Ran Jung Sung Il
The movie Yeom Hye Ran he starred with Song Hye Kyo is causing a fever everywhere. The Glory (2022) has been a topic of conversation since the first season aired because of the density of stories of bullying that are horrible and make your blood boil.
Yeom Hye Ran's participation in this film was the choice of screenwriter Kim Eun Sook right from the beginning of writing the script.
Kim Eun Sook's choice was successful because Yeom Hye Ran, who plays a character named Kang Hyun Nam, is very attractive.
Kang Hyun Nam is an ally of Dong Eun, who previously worked at the Samyeong Elementary School Principal's mansion as a domestic helper. She was once a victim of domestic violence perpetrated by her husband.
Dong Eun invites Kang Hyun Nam to join the revenge mission against Yeon Jin and friends. Hyun Nam is tasked with tracking Yeon Jin and his gang or the bully Dong Eun while in school.
The Glory (2022) tells the sad story of Moon Dong Eun whose life was ruined because of bullying. He then makes a plan to take revenge on the culprit.
Prison Playbook
Before appearing in the drama "Hospital Playlist" (2020), director Shin Won Ho once cast Yeom Hye Ran in the drama "Prison Playbook" (2017).
Returning to the supporting role, Yeom Hye Ran beautifully portrays Yoo Han Yang's mother; Drug offenders sentenced to ten months in prison. He is the owner of a spicy ribs restaurant.
As a mother, she is quite strict and wants Han Yang to learn a lesson for what she has done. Prison Playbook (2017) focuses on the character Kim Je Hyeok.
He is a former baseball player who was jailed for hitting a man who was trying to molest his sister. In prison, Je Hyeok is in a cell with several prisoners, one of whom is Han Yang.
The Uncanny Counter
Release year 2020
Genre Fantasy , Mystery , Horror
Director Kim Sae Bom , Yeo Seon Dong
Cast Jo Byung Gyu Yoo Jun Sang Kim Se Jeong Yeom Hye Ran
Four demon hunters known as Counters have the difficult task of finding and banishing evil spirits that have fled from the afterlife to achieve immortality.
These evil spirits enter humans as hosts, and the people they choose are those with a strong desire to kill.
While on their mission, the three Counters opened a noodle restaurant as a hideout, including Yeom Hye Ran, who plays one of the Counters named Choo Mae Ok.
Mae Ok becomes Counter after being possessed by Su Ho's spirit. She has powerful healing abilities and acts as the team's assistant and mother of the youngest Counter named Mun.
Goblins
Release year 2016
Genre Comedy, Drama, Fantasy, Romance
Director Kwon Hyuk Chan, Lee Eung Bok, Yoon Jong Ho
Cast Gong Yoo Kim Go Eun Lee Dong Wook Yoo In Na Yook Sung Jae
The TV series Goblin (2016) was a phenomenon during its broadcast and even to this day. The movie starring Gong Yoo and Kim Go Eun also stars Yeom Hye Ran as a supporting role.
The senior actress plays Ji Yeon Sook, Ji Eun Tak's biological aunt; The Goblin's Bride is the main character of this movie.
Goblin (2016) tells about Kim Shin; talented general of the Goryeo dynasty. He was considered a traitor and killed by the king. Years after his death, Shin finds himself cursed to live an eternal life.
The only way to end the curse is to find a Goblin bride. Only he could draw the sword in Shin's body and end the curse.
Juvenile Justice
Release year 2022
Genre Drama
Director Hong Chinh Chan
Cast Kim Hye Soo Kim Mu Yeol Lee Sung Min
Juvenile Justice (2022) is the next drama of Yeon Hye Ran to reach the top. Although only appeared briefly, only 2 episodes, but Hye Ran's performance was really eye-catching.
In this drama about law and justice for children, Hye Ran plays the head of Pureum Children's Rehabilitation Center named Oh Seon Ja.
The Rehabilitation Center is the first foster home to cooperate with Yeonhwa Court. Oh Seon Ja is known as an excellent and certified tutor and mentor for children.
He is concerned about the fate of the children of criminals entrusted to him because Seon Ja lost a child in the past. Because of her focus on taking care of the orphanage, Seon Ja lost her personal life.
Live
Release year 2018
Genres Comedy , Crime , Friendship , Romance
Director Kim Kyu Tae , Myung Hyun Woo
Cast Lee Kwang Soo Jung Yu Mi Bae Sung Woo Bae Jong Ok
Drama Live (2018) tells the story of police officers from lowest level to superior to captain who form a team called 'Live'.
Every police officer in this movie has their own life story. What they all have in common is that they all work hard, grappling with the busiest and riskiest jobs to earn a living.
Among several police officers, Yeom Sang Soo is one of them. He joined the police after leaving the army.
Sang Soo became a police officer because he wanted to live a normal life. Unfortunately, he instead became a symbol of bad luck for every case he handled. Yeom Hye Ran as Sang Soo's mother.
Dear My Friends
Release year 2016
Genre Drama , Family , Life , Romance
Director Hong Chinh Chan
Cast Go Hyun Jung Kim Hye Ja Na Moon Hee Go Doo Shim Park Won Sook Youn Yuh Jung Kim Young Ok Joo Hyun Shin Goo
Dear My Friends (2016) is a heartwarming scene as it tells the story of a group of old friends reinventing themselves through relationships and family.
The difficulties they face due to old age and long journey in life, are shared with Park Wan, a 37-year-old Japanese translation writer.
They wanted their story to inspire Park Wan to write novels. In the group you have Jo Hee Ja and Moon Jeong Ah. The two are friends at school.
Moon Jeong Ah herself is 72 years old, the wife of Seok Gyun. Yeom Hye Ran herself plays Jeong Ah's first daughter Soon Young.
Mystic Pop-up Bar
Release year 2020
Genre Comedy, Drama, Fantasy
Director Jeon Chang Geum
Cast Hwang Jung Eum Yook Sung Jae Choi Won Young
With an outfit like the one in the photo above, you probably wouldn't think that Yeom Hye Ran was playing the role of the Goddess of Hell, better known as Yeomridaewang.
Correct! It can be seen that her appearance is more like a female worker than a goddess in the fantasy, mysterious film Mystic Pop-up Bar (2020).
The drama, starring Hwang Jung Eum, Yook Sung Jae, and Choi Won Young, tells the story of a mysterious tent shop that only certain people can see.
The supernatural tent shop is run by a woman named Weol Ju, who has lived for hundreds of years and is currently serving a sentence, namely to solve a grudge of 100,000 souls.
When the Camellia Blooms
Release year 2019
Genres Comedy , Drama , Family , Romance , Horror
Director Cha Yeong Hoon
Cast Gong Hyo Jin Kang Ha Neul Kim Ji Seok
The movie When the Camellia Blooms (2019) also put Yeom Hye Ran in a supporting role.
In this drama starring Gong Hyo Jin, Hye Ran plays Hong Ja Young. She is an intelligent lawyer and the wife of Gyu Tae, or the owner of the land where Dong Baek lives. Ja Young is a wife who often looks down on her husband because of Gyu Tae's incompetence.
This 40-episode drama tells the story of a single mother named Dong Baek who runs a bar called Camellia.
His status as a lone warrior has made Dong Baek the talk of the town where he lives. Mainly because the bar he manages is visited by many men. Dong Baek is required to be strong for the sake of his son, Pil Gu.
Those are the ten best dramas about Yeom Hye Ran that you can watch after getting addicted to her acting in The Glory (2022).
Although most of them were set to play supporting roles, Yeom Hye Ran never appeared half-hearted; always complete and convincing. You can prove it through the dramas above!
Salenhanh – Product review blog
Address: 115 Nguyen Van Qua, Tan Hung Thuan Ward, District 12, HCMC
Website: https://salenhanh.com/en
Mail: Salenhanh.com@gmail.com
#salenhanh #Reviewsalenhanh