Known as one of the most popular and loved actresses in the Japanese entertainment industry, Usuda Asami is one of the actresses who has been acting since she was a teenager, to be exact. 19-year-old.
After pursuing the modeling world before, Asami made her debut through the TV series To Dad for Summer as Keiko.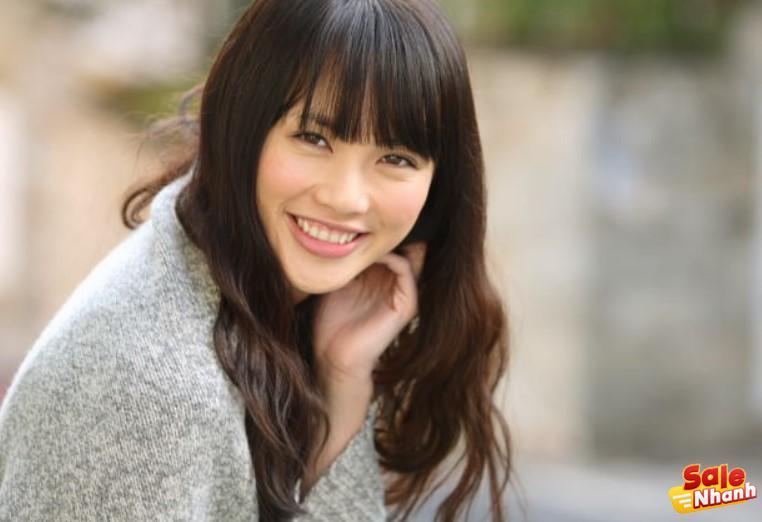 Since her debut year, Asami has starred in many dramas and movies throughout her career. In 2022, he had a drama project that aired in the middle of the year, which was Octo: Kanjou Sousakan Shinno Akari, Choi Tsuri Dandy and Hiru Agari no Onna Tachi.
In addition to these two plays. There are several other dramas that are also very interesting to watch. Check out the info below!
Hatsu Joji Made Ato 1 Jikan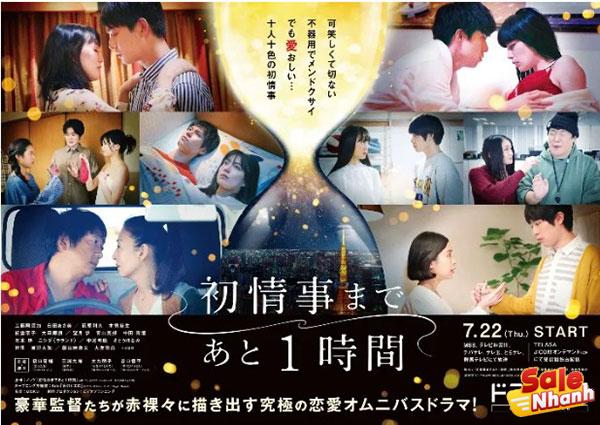 Release year: 2021

Episodes: 12

Genre: Mystery, Medical

Produce: BS Japan

Directed by: Ohku Akiko, Hashiguchi Ryosuke, Miura Daisuke

Actors: Kudo Asuka, Usuda Asami, Hagiwara Riku, Kiryu Mai, Matsuyuki Yasuko, Omori Nao
Usuda Asami joins top Japanese female actors in this 12-episode omnibus drama. There are several stories picked up by each of these actors, including Usuda Asami, who plays Aida Michiko.
This movie is told from the point of view of the main characters. Meanwhile, the plot follows the specific struggles of the cast. Actors from different backgrounds meet and become close over time.
Mondai no Aru Restaurant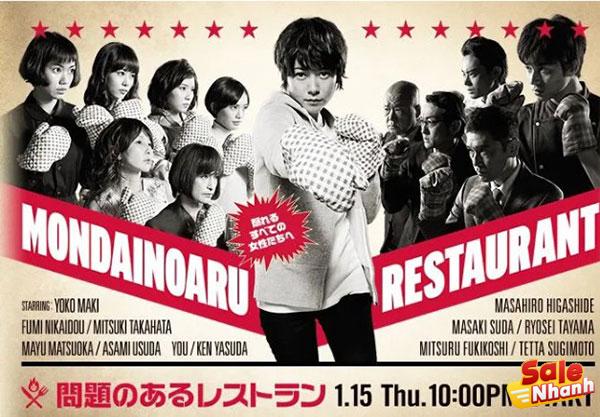 Release year: 2015

Episodes: 10

Genre: Food, Friendship, Comedy, Life

Produce: Fuji TV

Directed by: Katou Yusuke, Namiki Michiko

Actors: Maki Yoko, Nikaido Fumi, Takahata Mitsuki, Matsuoka Mayu, Usuda Asami, YOU
Tanaka Tamako (Maki Yoko) is an employee at a restaurant, but she is betrayed by her lover – who works as a chef at the restaurant. His lover was brought to the police station to explain his actions for harassing Fujimura Satsuki (Kikuchi Akiko).
He left the restaurant and started his own restaurant business in an alley in Jingumae, Tokyo. The story in this film revolves around women who are trying to get out of a gloomy life. They are looking for ways to change their lives for the better.
Tanaka's restaurant is a 'problem' restaurant where troubled women gather. One of them is Morimura Kyoko, played by Usuda Asami. They meet and strengthen each other so as not to drown in the problems that come to their lives
Doku
Release year: 2012

Episodes: 13

Genre: Mystery, Science Fiction

Produce: NTV

Directed by: Honda Ryuichi, Okamoto Koichi

Actors: Ayabe Yuji, Usuda Asamu, Watanabe Ikkei
Adapted from the classic novel Doku by Akagawa Jiro, the story in this film depicts rumors that there is a very powerful poison. The poison can kill a human within 24 hours without being detected.
News of the poison reached the Special Crime Unit of the Tokyo Metropolitan Police Department.
This is a case that Sasamoto Naomi (Usuda Asami) has had to deal with ever since he was transferred to this unit. This poison was discovered by a professor named Matsui Toichi (Ayabe Yuji), whose identity is unknown.
Meanwhile, Akimoto Shunji (Koizumi Kotaro) and his fiancé, Koide Reika (Ohtani Mio), learn about poison.
Their relationship is still good until one day Shunji's ex-boyfriend shows up and claims to be pregnant with his child. Shunji is afraid that the marriage with the daughter of the famous pharmacy president will not work out, and tries to kill the girl.
The former lover also drank poisoned alcohol and the next day he was found lying motionless.
Suzuki Sensei
Release year: 2011

Episodes: 10

Genre: Drama

Produce: Tv Tokyo

Directed by: Kawai Hayato, Hashimoto Kojiro

Actors: Usuda Asami, Hasegawa Hiroki
Akira Suzuki (Hasegawa Hiroki) is the homeroom teacher of class 2A. After graduating from college, he did not immediately become a teacher. However, he spent three years thinking about solutions to the problems he might face.
So he is very good at helping others and can come up with effective solutions to other people's problems. He is also a teacher who is close to students. Therefore, he was loved by his students.
Well, all these students' favorite teacher is dating Hata Asami (Usuda Asami), a travel agency employee. The two met on a blind date. Akari often tells about her life at school to girls.
Yuagari Sketch
Release year: 2022

Episodes: 8

Genre: Life, Drama

Manufacturing: –

Directed by: Nakagawa Ryutaro

Actor: Ogawa Sara
Sento and onsen are inseparable places in Japanese society. This type of public bath was designated as the setting for this new TV series by Ogawa Sara.
Yuagari Sketch tells the story of Sawai Honami, played by Sara Ogawa, an illustrator attracted by the charms of Japanese public baths.
For this illustrator, a place is more than just a place to cleanse or relax. However, it is a place where all walks of life mingle.
There, he meets women with interesting stories. Each episode will appear a new character who presents an interesting story.
One of them is that of the character Yoshikawa Riho played by Usuda Asami. He appeared in episode 3 of this series. Although it is short, try to follow the compelling story.
Sitsuren Meshi
Release year: 2022

Episodes: 10

Genre: Food, Romance

Manufacturing: –

Directed by: Ohku Akiko

Actor: Hirose Alice
There are many ways to fall in love, as well as to break up. But one thing is for sure, when falling in love or breaking up, one will inevitably feel longing. Well, this movie follows the journey of Kimimaru Miki (Hirose Miki), an illustrator from STO Kikaku and also the man behind a manga titled Shitsure Meshi.
The manga follows Miki's experience meeting with foodies to mend their broken hearts. He poured this unique story into his manga.
Miki's random experience assigned in this movie also involves Usuda Asami, you know, who completes the ranks of the supporting cast. Here he appears as Sato Futaba.
Gunjo Ryoki
Release year: 2021

Episodes: 10

Genre: Music, Life, Drama

Produce: NHK

Directed by: Tsukamoto Renpei, Ueda Hisashi

Actor: Shim Eun Kyung
The story in this drama depicts the character of Kim Jun Hee (Shin Eun Kyung), a member of a group called AREA. The band used to be quite famous but failed due to a series of incidents and scandals that hit the members.
In this drama, you will find the silhouette of Kim Jun Hee, who struggles to regain his passion for music. He also faces a complicated conflict that makes him a powerful person.
In addition to describing Kim Jun Hee's journey, here you will also see Usuda Asami playing a small role as Shimatani Nao.
Unsung Cinderella: Byouin Yakuzaishi no Shohosen
Release year: 2020

Episodes: 11

Genre: Life, Drama, Medical

Produce: Fuji TV

Directed by: Tanaka Ryo, Aizawa Hideyuki

Actor: Ishihara Satomi
The main character of this drama is a female pharmacist at a hospital named Aoi Midori (Ishihara Satomi). He has been working for 8 years and during that time he has always adhered to the principle that pharmacists need to know the daily lives of patients in order to be able to prescribe the right prescription for them.
Many people do not like this principle, especially doctors feel that he is too curious about the privacy of patients. However, she's not a woman who just gives up when criticized.
He still believes he's doing the right thing and that proves he's been of great help to patients. Here you will see Usuda Asami appear as Toyoka Rui, one of the doctors at the emergency room of the hospital where Midori works.
70-Sai, Hajimete Umimasu Sebuntiuizan
Release year: 2020

Episodes: 8

Genre: Comedy, Drama, Family

Produce: NHK

Directed by: Watanabe Kazuki

Actors: Koshinata Fumiyo, Takeshita Keiko
This family drama depicts the life of Etsuki Tomokazu (Koshinata Fumiyo), a 65-year-old senior employee. He's nearing retirement age.
One day, he hears from his wife, Etsuki Yuko (Takeshita Keiko) that she is pregnant. This is indeed good news, but Tomokazu doubts whether Yuko can conceive at such an age.
The journey of two elderly couples taking care of the unborn child brings an interesting story. Especially when they have to attend antenatal classes with a young couple. Well, in the movie, Usuda Asami appeared as Tamagawa Kyoko.
Miki Kurinikku de Kanpai O
Release year: 2019

Episodes: 10

Genre: Mystery, Medical

Produce: BS Japan

Directed by: Yuasa Hiroaki, Yokohama Satoko

Actors: Miura Takahiro, Ando Masanobu, Yamashita Mizuki
In this Japanese drama, we will meet again the main character named Tsukomo Katsumi (Miura Takahiro). He is a surgeon involved in a case of negligence. He comes to the clinic run by Miki Shouchirou (Ando Masanobu) on the recommendation of Professor Mimori (Takenaka Naoto).
Miki Shouichiro opens a clinic for VIP patients who need secret treatment. Tsukumo is trying to adjust to her new job.
Over time, he discovered a different side of the clinic owner that he didn't expect. He is someone who can do anything as long as he can solve the problems of the patients that come to him. In the film set in a secret clinic, Usuda Asami appears briefly as Shinjo Yukiko.
Well, those are Usuda Asami's 10 best dramas. If you look at her track record as an actress, she rarely gets lead roles, but that doesn't make her lose attention. He always has a way to stand out and bring his characters to life.
Well, in addition to the above drama, he also acted in many other movies. Some of the best movies are Futubasou no Yujin (2016), Shikaku Tantei Higurashi Tabito (2015) and Ride Ride Ride (2014). Have you watched it yet?
Salenhanh – Product review blog

Address: 115 Nguyen Van Qua, Tan Hung Thuan Ward, District 12, Ho Chi Minh City

Website: 

https://salenhanh.com/en

Mail: Salenhanh.com@gmail.com

#salenhanh #Reviewsalenhanh