Urassaya Sperbund is a beautiful actress with two Thai-Norwegian bloodlines. This is indeed ranked among the most talented and expensive artists in Thailand. In fact, the woman commonly known as Yaya is one of the highest paid artists.
Yaya is also a brand ambassador for many world famous brands such as Maybelline, Pantene, Uniqlo to Louis Vuitton. Yaya is also the only Thai star whose face appears in American Vogue. But it cannot be denied that all of Yaya's success comes from her acting talent in many popular TV series.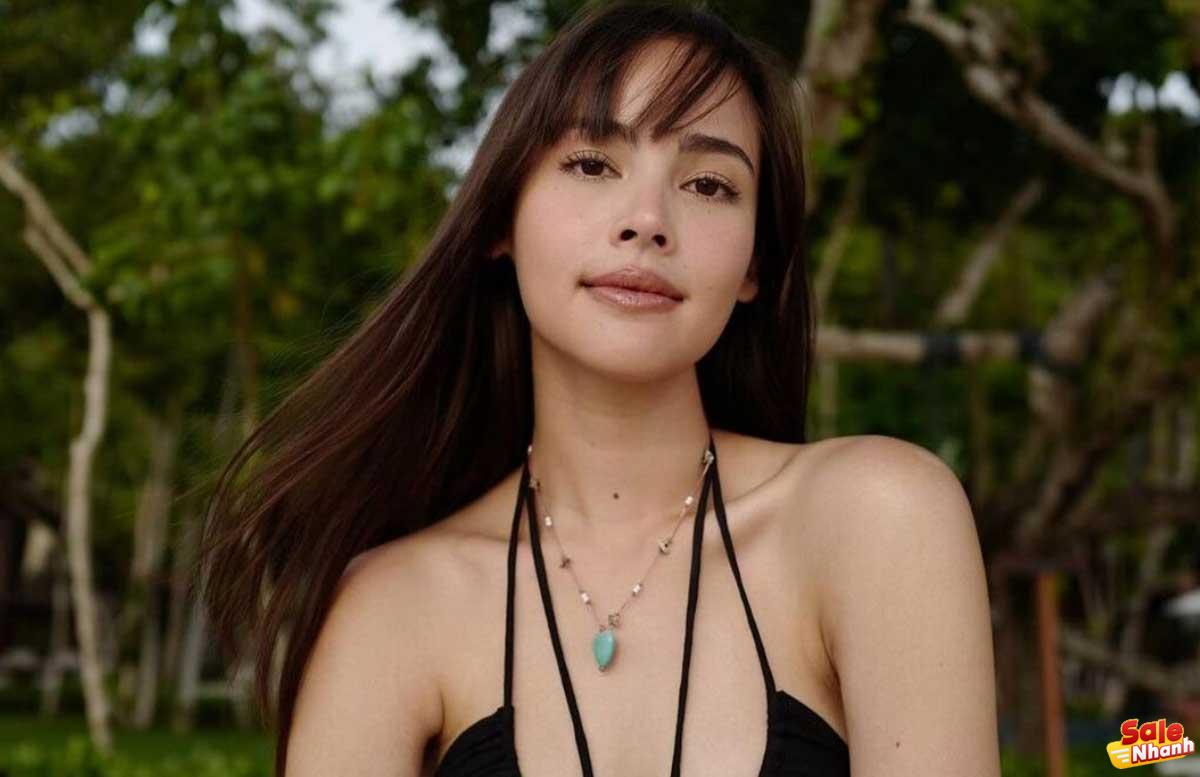 This time we will discuss the 10 best Urassaya Sperbund dramas. Curious? The answer you can get is below.
The Crown Princess
Release year 2018
Genre Action, Drama, Romance
Director Amphaiphon Chitmaingong
Cast Yaya Urassaya Sperbund Nadech Kugimiya
The film that fans of the couple Yaya and Nadech has been waiting for is indeed quite successful in the market. The Crown Princess (2018) has earned many prestigious award nominations, although not all of them are attainable.
The film tells the story of Princess Alice (Urassaya Sperbund), who received many threats before her coronation as Princess.
Until he was stranded on an island, he met a man who saved him. Dawin Samutsakorn (Nadech Kugimiya), who turns out to be a Lieutenant Colonel of the Thai Navy and Navy SEALs.
This man was eventually chosen to be the crown prince's bodyguard until the two became entangled in a complicated and not easy love story.
Leh Lub Salub Rarng
Release year 2017
Genre Action , Comedy , Drama , Romance
Director Krit Sukramongkol
Cast Yaya Urassaya Sperbund Nadech Kugimiya
Yaya and Nadech's super-funny melodrama is second to none. This time they appeared in Channel 3's drama with the theme of body swapping.
This story begins when Ramin (Nadech Kugimiya) is a famous police officer from a special unit who is very selfish and playboy. Meanwhile Petra (Urassaya Sperbund) is a very arrogant and ungrateful superstar.
They despise the opposite sex and their colleagues until that sin brings them together. In this body exchange, they can learn about respect, honesty, and integrity.
Although difficult, many dangers threatened, but in the end, both found true love and found their way back.
Neung Nai Suang
Release year 2015
Genres Comedy, Drama, History, Romance
Director Paajaew Yuthana Lorphanpaibul
Cast James Jirayu Tangsrisuk Yaya Urassaya Sperbund
The beautiful combination of Jirayu Tangsrisuk and Urassaya Sperbund in the drama Neung Nai Suang (2015) is truly second to none. No wonder this movie is quite popular in both Thailand and Indonesia.
This drama tells the love story of Neung (Jirayu Tangsrisuk) and Poom (Urassaya Sperbund), two different people.
Neung was the son of a wealthy diplomat, the man studied in France and upon his return to Thailand many women tried to approach him.
However, Neung falls in love with Poom, an orphan who has always fought with him since childhood. Poom, who is initially distant and hates Neung, eventually finds true feelings for him.
Kleun Cheewit
Release year 2017
Genre Drama , Psychological , Mystery , Romance
Director Aew Ampaiporn Jitmaingong
Cast Mark Prin Suparat Yaya Urassaya Sperbund
This movie looks like it will be interesting to watch, because Kleun Cheewit (2017) is a rather tense movie. Full of exciting details, the acting of the masters is no joke.
This movie tells the story of Jeerawat (Urassaya Sperbund) who was almost injured by his stepfather and accidentally beat to death a woman.
Sathit (Mark Prin) cannot accept that his fiance has just passed away, and the man promises revenge and kills the perpetrator. Jee, who is scared, tries to run away and those closest to him also try to destroy any evidence.
But Sathit eventually gets to know Jee, who turns out to be much more kind than he expected, and love and trust begin to grow in their hearts.
Klin Kasalong
Release year 2019
Genres Drama , History , Romance , Supernatural
Director of Saint Srikaewlaw
Cast Yaya Urassaya Sperbund James Ma
This movie has successfully made many people happy to see the couple Urassaya Sperbund and James Ma. This Channel 3 drama tells the story of the three lives and reincarnations of the actors. To my surprise, Urassaya Sperbund managed to brilliantly portray the four characters represented.
This movie tells the life of Kasalong (Urassaya Sperbund). This woman had a tragic life in her first birth.
During his three lifetimes, Kasalong tried to avenge everything that happened to him in the past. But one thing is for sure, this woman has always had trouble finding the love of her life.
Game Rai Game Rak
Release year 2011
Genre Drama, Romance
Director of Ampaiporn Jitmaingong
Cast Nadech Kugimiya Yaya Urassaya Sperbund Mint Nutwara Vongvasana Pope Thanawat Wattanaputi
The movie reunites Urassaya Sperbund and Nadech Kugimiya, which really has a special chemistry.
This story begins when Saichon (Nadech Kugimiya), a resident of Min Island, meets Fahlada (Urassaya Sperbund) on the beach and passes out. Fahlada suffers from amnesia, until one day his foster brother tries to bring him back.
Not for good, Fahlada's existence is only to run a business. Fahlada regains his memory, but he forgets it and leaves Saichon just like that.
This left Saichon heavily devastated. A few years later, fate brought them together again. Unfortunately, this made him very angry because Fahlada had completely forgotten about him.
Roy Fun Tawan Duerd
Release year 2014
Genre Action, Drama, Romance
Director Krit Sukramongkol
Cast Nadech Kugimiya Yaya Urassaya Sperbund
Roy Fun Tawan Duerd (2014) is the sequel to The Rising Sun Series. This TV series was released in the same year. This time, the story revolves around the life of Ryu (Nadech Kugimiya) who finally succeeds in getting Mayumi (Urassaya Sperbund) as his fiancée.
Although he loves Mayumi very much, Ryu is still afraid that this woman will become his weakness because she is very young.
Ryu ended up choosing to ignore Mayumi for years. However, another concern arose. As Mayumi grew up, Ryu feared that he would lose the woman he loved so much. Ryu's behavior makes Mayumi feel abandoned, leading to many conflicts and misunderstandings between the two.
Duang Jai Akkanee
Release year 2010
Genre Comedy, Drama, Romance
Director Yutthana Lophanphaibun
Cast Nadech Kugimiya Yaya Urassaya Sperbund
This school historical drama can still make you fall in love with the super romantic couple Yaya and Nadech. Duang Jai Akkanee (2010) is a drama about the enmity of two families. Akkanee (Nadech Kugimiya) and Ajjima (Urassaya Sperbund) are also influential and have been enemies since childhood.
Even after growing up and taking care of the family dairy farm together, the two continued to fight, even though the cause of this fight was rather trivial.
However, behind their seemingly hateful appearance, there was a sense of concern buried in the silence. Until they finally start to open up. It wasn't easy but they continued to fight and survive.
Knife Rueng
Release year 2013
Genre Comedy, Drama, Romance
Director Krit Sukramongkol
Cast Por Tridsadee Sahawong Yaya Urassaya Sperbund
The next drama that you should not miss is Dao Rueng (2013). The movie that brings together Urassaya Sperbund and Por Trisadee Sahawong is really fun to watch.
Jin (Por Trisadee Sahawong) has just been appointed as a deputy, so this man is full of enthusiasm but has little work experience.
Jin is sent to a special village. Rumor has it that no delegates lasted more than a month.
It turned out that the village he was living in was a slum, underdeveloped and run by thugs. There are two groups there. One of them is Dao Rueng (Urassaya Sperbund), who is always trying to improve the quality of the village.
Kularb Rai Narm
Release year 2010
Genre Drama, Romance
Director Adul Boonboot
Cast Ohm Atshar Nampan Ploy Laila Boonyasak Yaya Urassaya Sperbund
This family drama is quite sad to watch. Nantawadee (Ploy Laila Boonyasak) and Nucharee (Urassaya Sperbund) are half-brothers.
However, the grandmother did not accept Nantawadee because her mother was a prostitute. In the end, this boy had to be kicked out of the house and raised in an environment full of naughty bar girls.
When the father died, Nantawadee was returned to the family to inherit. This woman pretends to be a good daughter, but deep down, she hates her grandmother and is jealous of her sister. He robbed his sister's fiancé, then played with fire to marry another man richer than her husband.
Out of the 10 movies above, have you watched them all? One more fact about Urassaya Sperbund, because she often plays with him to the point of falling in love with Nadech you know. Even now, the relationship of Yaya and her boyfriend Nadech is strong and increasingly serious.