The name Tom Hardy must be no stranger to those of you who always follow the development of Hollywood movies. This handsome actor with a sexy voice joined the film industry at the age of 24. Now, Tom Hardy has entered his 40s and his acting career is getting brighter and brighter.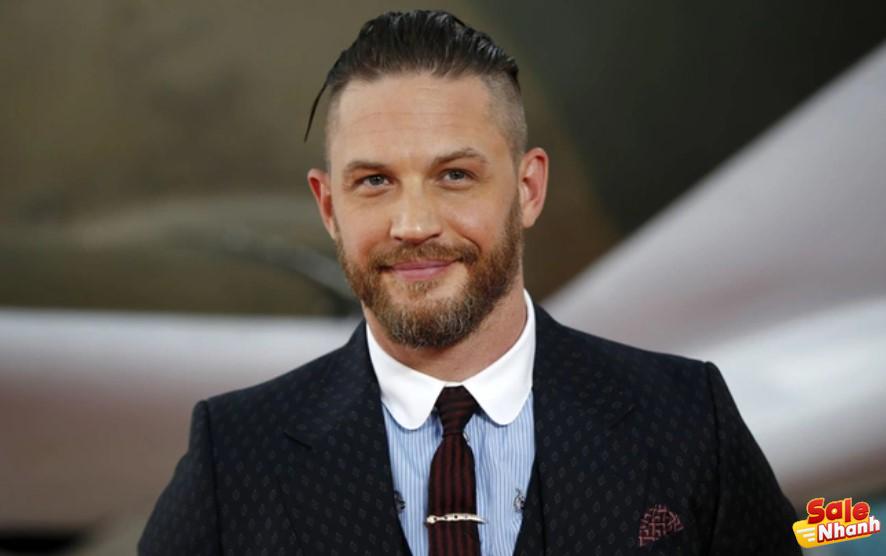 Tom Hardy has proven his acting ability through dozens of films that he has participated in. Read on to rate each of the best movies ever starring Tom Hardy. Come on, watch the full review, who knows, it can be a reference movie to watch in your spare time.
Black Hawk Down [2001]
Release year : 2001

Genre: Drama, History, War

Directed by: Ridley Scott

Actors: Josh Hartnett, Ewan McGregor, Tom Sizemore

Production companies: Revolution Studios, Jerry Bruckheimer Films, Scott Free Productions
Tom Hardy's debut in the world of cinema began with the role of Lance Twombly in the movie "Black Hawk Down". Hardy was directly cast by director Ridley Scott as a non-star character in this film.
In Black Hawn Down, Tom Hardy's face is not clearly seen because he plays a special operations officer who always wears a war helmet. Hardy's appearance in this movie is not too intense because the two main characters are Josh Hartnett and Ewan McGregor.
Star Trek: Nemesis [2002]
Release year : 2002

Genre: Action, Adventure, Science Fiction

Directed by: Stuart Baird

Actors: Patrick Stewart, Jonathan Frakes, Brent Spiner

Production company : Paramount Pictures, Digital Image Associates
Although he did not get the lead role in the movie "Black Hawk Down", but after joining the film, Hardy actually got a better quality role in an equally prestigious movie, which is Star Trek: Nemesis.
In this 2002 film, Hardy plays the role of Shizon, the villain who leads the people of Reman. Hardy himself also had to get ready for makeup by wearing a rubber hood to look bald and applying makeup in the form of protruding veins on his scalp. Hmm.. With this makeup, does Tom Hardy still look handsome?
Rockn Rolla [2008]
Release year : 2008

Genre: Action, Crime, Horror

Directed by: Guy Ritchie

Actors: Gerard Butler, Tom Wilkinson, Idris Elba

Production company : Warner Bros., Dark Castle Entertainment, Toff Guy Films
One of the best movies starring Tom Hardy was RocknRolla, although again Hardy didn't get the lead in this crime genre. In this film, Hardy collides with Gerard Butler and Idris Elba.
Hardy's role in RocknRolla is Handsome Bob. This film's synopsis tells the story of a criminal interested in the profits of the London real estate business. Criminals are scrambling for big profits from the business.
In this movie, Handsome Bob played by Hardy will be brought into a criminal gang that wants to get that advantage. Bob is lined up to help his two friends, One Two (Gerald Butler) and Mumbles (Idris Elba).
Bronson [2008]
Release year : 2008

Genre: Action, Biography, Crime

Directed by: Nicolas Winding Refn

Actors: Tom Hardy, Kelly Adams, Luing Andrews

Production company: Vertigo Films, Aramid Entertainment Fund, Str8jacket Creations
Still in the same year as RocknRolla, this time Hardy got the lead role in the movie "Bronson". Uncontrolled, through this film Hardy received the "Best Actor" award from the British Independent Film Awards and was nominated at several other film festivals.
Hardy's character in this film is Michael Peterson, a grown-up, balding man with a mustache. Peterson's dream is to become famous. But because he has no talent for speech, he finally tries his luck with stealing.
Peterson's theft eventually landed him in prison. Instead of repenting, Peterson actually went on a rampage in prison, starting with assaulting prison guards and fellow inmates. As a result, no prison could cope with Peterson's brutality.
As a result of his brutal actions, Peterson eventually became the most famous criminal figure. Peterson decided to change his name to Charles Bronson.
Inception [2010]
Release year : 2010

Genre: Action, Adventure, Science Fiction

Directed by: Christopher Nolan

Actors: Leonardo DiCaprio, Joseph Gordon-Levitt, Ellen Page, Tom Hardy

Production company: Warner Bros., Legendary Entertainment, Syncopy
Talented director Christopher Nolan has made a very successful science fiction film, which is "Inception". If you like movies that make you "think" a bit, you'll love movies that feature Hollywood stars. Tom Hardy is lined up to become a Hollywood star in this movie, although the lead role is occupied by Leonardo DiCaprio.
Inception tells the story of Cobb (Leonardo DiCaprio), who works as an intruder in people's dreams. Cobb is hired to steal people's ideas through dreamland. This job prevented Cobb from returning to the US to see his family.
One day, Saito (Ken Watanabe) offers Cobb a job to fuel the idea by entering the dream of someone named Robert Fischer Jr (Cillian Murph). Saito does this to destroy his father's business strategy. Saito promises to bring Cobb back to America if he succeeds in the job.
Cobb finally agreed. He immediately forms a team that will help him, namely Arthur (Joseph Gordon-Levitt) the extractor, Eames (Tom Hardy) a scammer and impersonator, and several others. Will Cobb succeed in completing this risky undertaking?
The Dark Knight Rises [2012]
Release year : 2012

Genre: Action, Adventure

Directed by: Christopher Nolan

Actors: Christian Bale, Tom Hardy, Anne Hathaway

Production company: Warner Bros., Legendary Entertainment, DC Entertainment
You may not realize that the villain in one of the Batman Trilogy is Tom Hardy. That's right, in Christopher Nolan's The Dark Knight Rises, Hardy plays Bane, a villain who challenges Batman. In this movie, you will definitely stare at Hardy because of his big, massive body, bald head and always wearing a mask.
Although Bane is not a phenomenal villain like the Joker, fans of the DC Extended Universe still fall in love with the character. If you haven't had a chance to see Nolan's Batman Trilogy yet, maybe this is the right time to see all three and at the same time prove Tom Hardy's acting talent.
Mad Max: Fury Road [2015]
Release year : 2015

Genre: Action, Adventure, Science Fiction

Directed by: George Miller

Actors: Tom Hardy, Charlize Theron, Nicholas Hoult

Production company: Warner Bros., Village Roadshow Pictures, Kennedy Miller Productions
Mad Max: Fury Road is an apocalyptic movie where a ruthless leader rules over a desert and controls every drop of water. In this film, Hardy was given the main role and had to compete with famous actress Charlize Theron. Hardy's acting skills in this film earned him the "Best Actor in an Action Movie" award from the Critics' Choice Film Awards.
Hardy plays Max, a rebel trying to escape from the people of Immortan Joe (Hugh Keays-Byrne), the ruler of the desert. In his quest to survive, Hardy meets Furiousa (Charlize Theron), a woman trying to get out of the desert for a better life.
The Revenant [2015]
Release year : 2015

Genre: Action, Adventure, Biography

Directed by: Alejandro G. Iñárritu

Actors: Leonardo DiCaprio, Tom Hardy, Will Poulter

Production company: Regency Enterprises, RatPac Entertainment, New Regency Pictures
The Revenant is the Oscar-winning film for Leonardo DiCaprio. Tom Hardy who also received a large part in this film also received many nominations from the prestigious awards, although he has yet to win it.
In this movie, the main character is Hugh Glass (Leonardo DiCaprio), a hunter who almost died from a grizzly bear attack. While Hardy plays John, a traitor tries to kill Hugh.
Hugh, the wild man, plans to avenge the deaths of two of his friends and for those who betrayed him.
Dunkirk [2017]
Release year : 2017

Genre: Action, Drama, History

Directed by: Christopher Nolan

Actors: Fionn Whitehead, Barry Keoghan, Mark Rylance

Production company: Syncopy, Warner Bros., Dombey Street Productions
Dunkirk proves that Tom Hardy is Christopher Nolan's favorite actor. It has been proven over and over again that this actor and director duo have worked together on several films that are in demand in the Hollywood market.
The film itself is no ordinary war movie. Invite the audience to immerse themselves in the story from three different perspectives. Please keep an eye on the plot twists and turns, which can be a bit confusing.
Tom Hardy himself takes on the role of Farrier, a Royal Air Force pilot who fights in the air to defeat enemy fighters. Besides Tom Hardy, the presence of Harry Styles – One Direction's staff in this film also brought a sweet surprise to the audience.
Venom [2018]
Release year : 2018

Genre: Action, Adventure, Science Fiction

Directed by: Ruben Fleischer

Actors: Tom Hardy, Michelle Williams, Riz Ahmed

Production company : Avi Arad Productions, Columbia Pictures, Marvel Entertainment
Some critics consider Venom to be one of the failures of the Marvel Cinematic Universe (MCU). However, the movie with the Marvel anti-hero still has a place in the hearts of MCU movie lovers.
Venom is known as an anti-hero turned Spider-Man's nemesis. However, in this movie, Venom seems to be the main character. Tom Hardy plays Eddie Brock, a journalist who becomes the host of a living creature called Venom. Suddenly Eddie becomes a human with superpowers.
This movie recommendation starring Tom Hardy could be an option for those of you who haven't seen the handsome actor's movies. So, which Tom Hardy movie do you like? If you have suggestions for other Tom Hardy titles, please write them in the comments, OK!