C-Drama lovers must be familiar with this beautiful image, who if not Tiffany Tang. Known as a celebrity in China, Tang ranks among the ranks of high-ranking and top-notch celebrities.
It is not surprising that Tiffany Tang often appeared in many popular dramas such as My Sunshine (2015) and The Princess Weiyoung (2016).
Since her first debut, Tiffany Tang has succeeded in impressing many people with her acting talent. In 2007, she was nominated for Best New Actress after starring in the drama Goodbye Love (2007).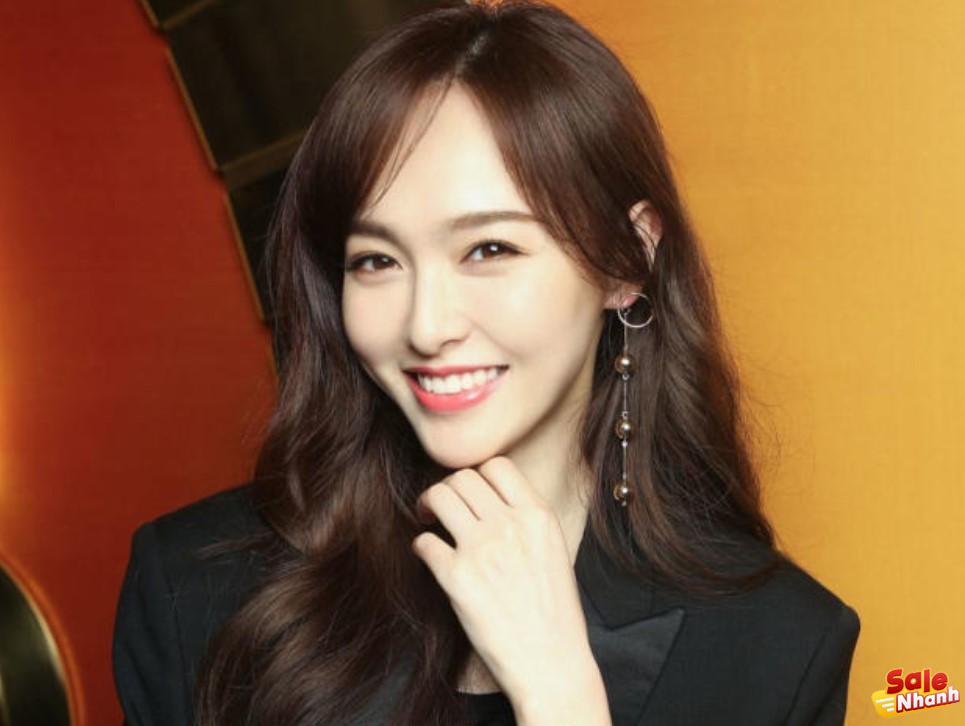 Since then, her career has skyrocketed, until 2015, for the first time she was awarded the Best Actress award.
In fact, there are many popular dramas that Tiffany Tang has participated in throughout her career. Want to know any TV series? In order not to miss the full information, do not forget to read the article below.
My Sunshine
Release year: 2015
Genre: Romance, Romance
Produce: Croton Media
Director: Liu Junjie
Actors: Chung Han Luong, Tang Wei, Kien Nhan Tu, Dam Khai, Mi Lo, Duong Nhac
Episodes: 36 Episodes
As the film that brought his name to the forefront, My Sunshine (2015) is Tiffany Tang's best film.
The movie he co-starred with Chung Han Luong has topped the rating and is watched by more than 10 million viewers online. Thanks to this film, Tang Wei won the Best Actress category at the 17th Huading Awards 2015.
This drama is about the love between Zhao Mo Sheng and He Yi Chen, who have to break up because of the difference in social status. This relationship only ran aground and Zhao Mo Sheng chose to come to America at his father's request.
After several years have passed, the two of them meet again and gradually begin to solve many problems left over from the past.
The Princess Weiyoung
Release year: 2016
Genre: History, Fantasy, Romance
Producer: Croton Media, Yuehua Entertainment, Feng Jing Media
Director: Li Huizhou
Actors: Tiffany Tang, Luo Jin, Vanness Wu, Mao Xiaotong, Li Xinai
Episodes: 54 Episodes
Following the success of 2016, this time Thang Duy appeared in the historical drama Vi Uuong Cong Chua (2016).
The movie he co-starred with Luo Jin and Vanness Wu has achieved 18 billion views online. Tiffany Tang also received another award for Best Actress at the 2016 Huading Awards.
The story is set in the Northern Wei Dynasty, when princess Feng Xin Er has to live alone after escaping an assassination attempt.
He decides to return to the capital, but his life there is full of bullying. Moreover, the Princess is entangled in a love triangle with the liberal Tuoba Quan and the cunning Tuoba Ngoc.
Diamond Lover
Release year 2015
Genre Comedy, Drama, Romance
Director Tran Minh Chuong
Cast Tiffany Tang Rain Luo Jin Dilraba Dilmurat
Acting alongside one of the hottest actors from Korea, Tiffany Tang will be teaming up with Rain. This heavily promoted 2015 drama also stars handsome actor Luo Jin and one of China's most beautiful actresses Dilraba.
In this movie, Tiffany Tang has to do special makeup for about 5 hours a day to make her look like a fat girl.
This time, the film tells the story of Mi Duo, who falls in love with the handsome Chairman of a diamond company named Xiao Ling.
Possessing an ugly appearance, Mi Duo never dared to express her love until an accident. From the moment he, Mi Duo turned into a beautiful and thin woman, he wasted no time approaching Xiao Ling.
Lady & Liar
Release year: 2015
Genre: Romance
Production: Shanghai Youhug Media Co., Ltd, East King Culture, Spring Thunder Entertainment
Director: Chen Yushan
Actors: Tiffany Tang, Hawick Lau, Yang Rong, Tony Yang
Episode Number: 46 Episodes
The story is about two women with different fates, with Jiang Xin living in poverty, naive and kind. She knows her true identity as the daughter of a wealthy family, until she meets Xiao Han on the train.
This girl is known to be very cunning and has become a fugitive from the police, so she recklessly steals Jian Xin's identity to save herself.
After the accident happened to both, Hieu Han is enjoying a luxurious life when she identifies herself as the daughter of a rich family.
Meanwhile, Jiang Xin has amnesia and is currently in the care of Zhengqing, a wealthy but cunning businessman. Many problems arise when Xiao Han and Jiang Xin are finally reunited, will this lie end?
The Lost Tomb
Release year: 2015
Genre: Action, Adventure, Mystery, Supernatural
Production: H&R Century Pictures, Enlight Media Group
Directed by: Cheang Pou-soi, Law Wing-cheong
Actors: Li Yifeng, Yang Yang, Tiffany Tang, Liu Tianzuo, Ken Chang, Wei Wei
Episodes: 12 Episodes
2015 was one of the best years for Tiffany Tang, as all the dramas she acted in that year were huge hits.
Adapted from the novel by Daomu Biji, Tang Wei starred in the hit web drama The Lost Tomb (2015). This drama immediately skyrocketed overseas with viewership exceeding 2.8 billion and continuing to grow.
Tells about the adventures of Wu Xie, an antique shop owner from a family of grave diggers. They often robbed graves, then sold their finds openly.
One day, they are searching for lost treasure from the remains of America's war, which turns out to lead to a past tragedy regarding his family's origins.
Chinese Paladin 3
Release year: 2009
Genre: Martial Arts, Romance, Fantasy, Adventure
Quantity: –
Director: Lee Kwok-lap
Actors: Hu Ge, Huo Jianhua, Yang Mi, Liu Bazhi, Tiffany Tang, Jerry Huang
Episode Number: 37 Episodes
Paired with handsome actor Huo Kien Hoa in Hiep Kha Giang Ho 3 (2009), there is no denying the chemistry between the two. The film of one of China's top directors never fails to capture the audience's attention.
This was indeed proven, because China Paladin 3 (2009) became the top TV series at the time, so several other sequels were made.
Still adapted from a Taiwanese RPG, the film is set some 50 years before the story in China's Paladin 1 (2005).
Yong An Tong begs to be given an heirloom, namely a soulmate jade that will bring him to his soul mate. But this jade block attracts many creatures to take it, what do you think Vinh An Tong will be?
The Way We Were
Release year: 2018
Genre: Romance
Production: Pengrui Film, Perfect World Pictures, Ruyi Entertainment, Khorgos Jixiangyingfang Entertainment, Shanghai Media & Entertainment Group, People's Procuratorate's Film and Television Center
Supreme People of China, Shangxiang Xingzuo Entertainment
Director: Liu Jiang
Actors: Tiffany Tang, Luo Jin
Episodes: 50 Episodes
Co-starred with La Tan again, this time the two merged in the TV series The Way We Were (2018). The announcement of the cooperation between the two made fans extremely excited, because they already had many fans after participating in the drama Diamond Lover (2015).
This drama tells the story of Shu Chen and Liao Ying, who are forced to separate because of their parents. One day, Shu Che accidentally meets Xiao Qin, a very hardworking girl.
As the love between the two begins to blossom, Xiao Qin becomes entangled in a corruption scandal again. This is where their love story is put to the test, can they choose between love and justice?
Perfect Couple
Release year: 2014
Genre: Romance, Comedy, History, Fantasy
Production: Xing Sheng Di Culture Film & Television Co., Ltd, Huajae Studio
Director: Huang Zuquan
Actors: Wallace Huo, Tiffany Tang, Huang Ming, Angela Gong
Episodes: 45 Episodes
It's no longer a secret, one of the actors who often collaborates with Tiffany Tang in dramas is Huo Jianhua. Paired again in Perfect Couple (2014), the two won the Best Couple category at the China TV Drama Awards.
This historical drama tells the troubled love story between Jin Yuan Bao and Yu Qi Ling. Rejecting the empress dowager's arranged marriage, Crown Prince Kim Nguyen Bao instead married the fake prime minister's daughter.
The girl's name is Yu Qi Ling, who believes that the Crown Prince is the biological son of her adoptive mother. However, the marriage of two different people causes many problems, until the two find love in an unusual way.
Legend of Fragrance
Release year: 2015
Genre: Romance, Romance
Produce: H&R Century Pictures Co.,Ltd
Directed by: He Shupei, Cheng Zhichao
Actors: Li Yifeng, Tiffany Tang, William Chan, Shu Chang
Episodes: 42 Episodes
As mentioned earlier, Tiffany Tang has a lot of super hit dramas and one of them is Legend of Fragrance (2015).
Playing a perfumer, the film he co-starred with Li Dich Phong broke viewing records in China. This drama has won the highest ratings among the dramas aired at the same time.
The story begins in Republic times, there is a Royal family famous for their expertise in making the best perfumes and incense. One day, Zhi Yuan intends to steal the perfume recipe from the Ning royal family.
This girl pretended to be in love with Ninh Tri Vien, until she didn't realize that now she was actually in love with the young master of the Ninh family.
See You Again
Release year: 2019
Genre: Romance, Science Fiction
Produce: Good Story Workshop, Fengjing Media
Director: Zhong Shujia
Actors: Tiffany Tang, Shawn Dou, Yang Shuo
Episodes: 45 Episodes
Turning to melodrama, Tiffany Tang will compete with Shawn Duo in the drama "See You Again" (2019). The film is adapted from the famous novel by Sui Hui Zhu, which is eagerly awaited by many fans.
The film is about an accident that causes Shi Jian to have an accident and fall into a coma. During that time, Shi Jian returns to his university days and begins the story of meeting her future husband again. Not only co-starring with famous Chinese actors and actresses, Tiffany Tang also starred with Korean actors Lee Min Ho and Rain. Besides, throughout her career, Tiffany Tang has starred in over 18 dramas that you can put on your watch list.
Salenhanh – Product review blog
Address: 115 Nguyen Van Qua, Tan Hung Thuan Ward, District 12, Ho Chi Minh City
Website:  https://salenhanh.com/en
Mail: Salenhanh.com@gmail.com
#salenhanh #Reviewsalenhanh