It's easy to love and hate Tessa Thompson's character. The way Thompson portrays her character is so accurate that we can feel the emotions that the actress conveys.
That's why Tessa Thompson's character has always been iconic. When she plays the role well, the audience will easily empathize with her character. But when she's playing a villain, it's not hard to turn her into a cursed foe.
Here are some of the best movie titles starring Tessa Thompson. Try to see firsthand how this multi-talented actress showcases her acting in the following films.
Thor: Love and Thunder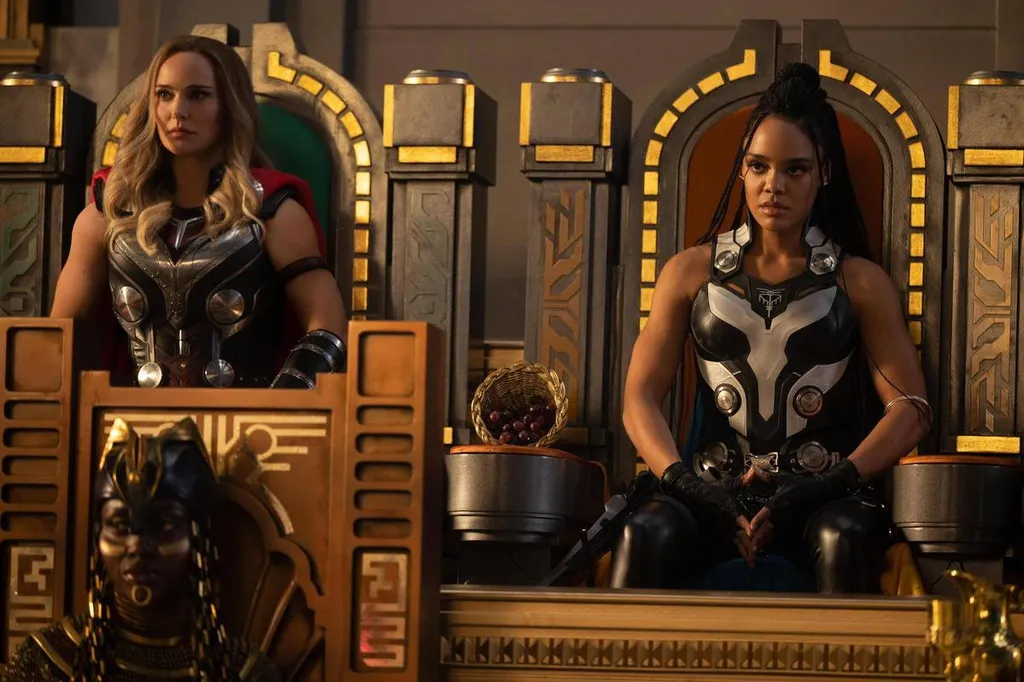 Thor: Love and Thunder tells the story of the world beginning to calm down after the fall of the kingdom of Asgard. Thor (Chris Hemsworth), leaves Earth and the Guardians of the Galaxy to escape the superhero position
He considers his days as a superhero to be over. He also travels across the galaxy with Korg (Taika Waititi).
However, in the midst of his quiet journey, Thor meets Gorr (Christian Bale), the God of Butchers, who has come back to life.
Thor enlists the help of Valkyrie (Tessa Thompson), Jane Foster (Natalie Portman) and Korg to confront Gorr. However, something unexpected happened. Jane, Thor's ex-girlfriend, can actually lift Mjolnir's hammer. Jane eventually became Mighty Thor.
They work together to face a new threat from an old enemy resurfacing. Thor is now stronger and with his powers he has also unraveled the mystery of Gorr's terrible revenge.
Movie Thor: Ragnarok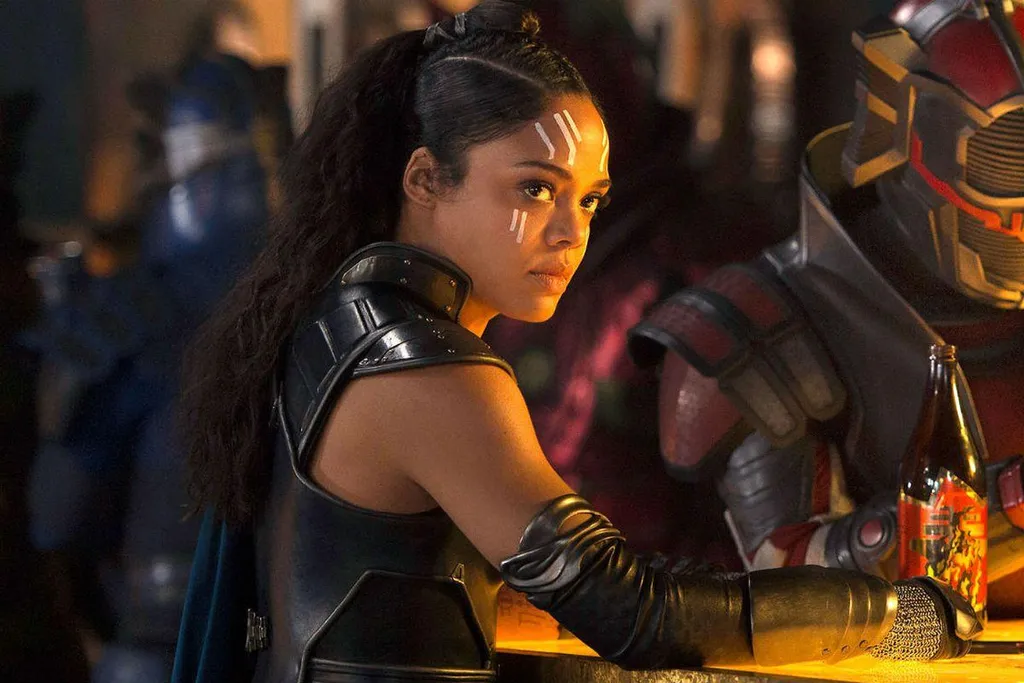 Thor: Ragnarok is the best of all the trilogy that have been released. Judging from its ratings too, this drama achieved a high number. Tessa Thompson is one of the strong characters in this movie. Thompson was plotted to play Valkyrie. Even in Avengers: Endgame, Thompson was warmly received by fans.
This film depicts the story of Thor, who was captured on the planet Sakaar and lost his flagship hammer. On the other hand, he must win the duel with Hulk to save Asgard. Thor also has to face Hela, Thor's greatest enemy, who also intends to destroy Asgard.
Men in Black: International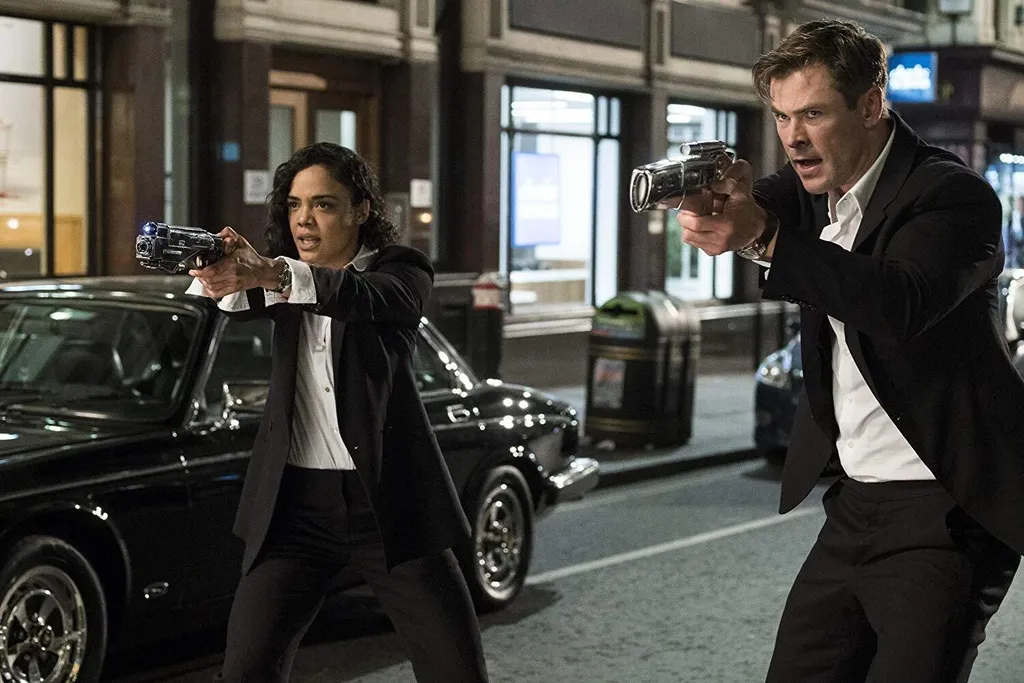 In this fourth installment of Men in Black, Agent H (Chris Hemsworth) and Rookie Agent M (Tessa Thompson) team up to fight one of the world's most feared threats.
A mysterious alien infiltrates the organization. He disguised himself as a human and went to the hemisphere. These two agents work together to save the Earth.
Although this movie didn't get much of a response from MIB lovers, Tessa Thompson herself is a unique character in this movie. He acts as agent H's partner and is tasked with completing a mission against the aliens.
Movie Annihilation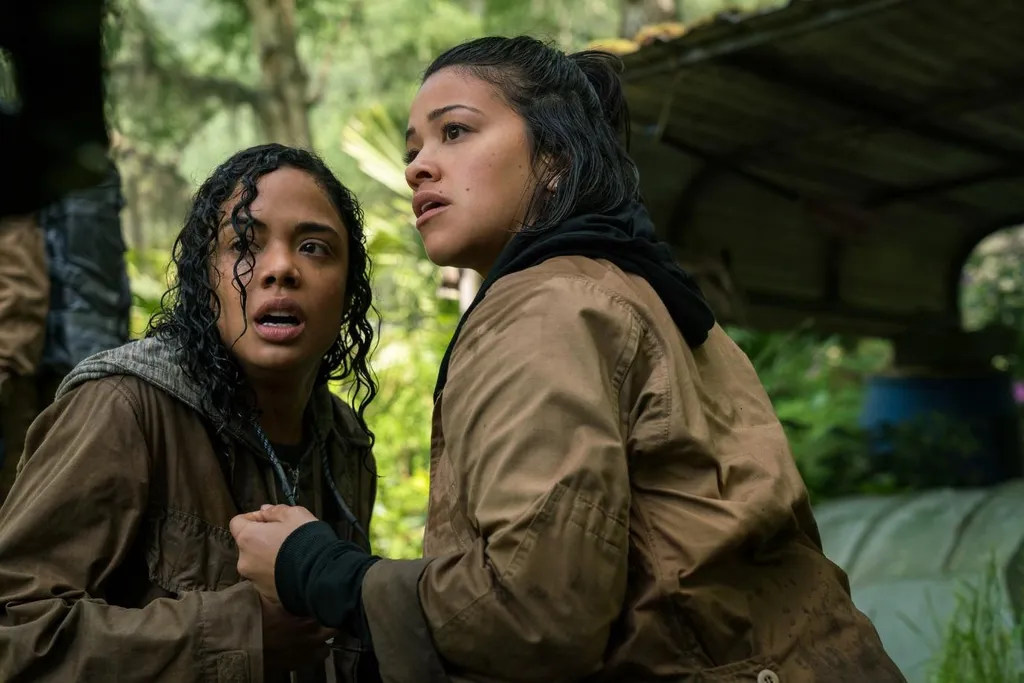 Release year 2018

Genres Adventure, Drama, Horror, Military, Mystery, Psychological, Science Fiction, Horror, War

DNA Films Production, Paramount Pictures, Scott Rudin Productions, Skydance Media

Director Alex Garland

Cast

Natalie Portman, Jennifer Jason Leigh, Georgina Rodríguez, Tessa Thompson
Tessa Thompson's role here is new and challenging. She plays Josie Radek, a physicist who is on the team that accompanied Lena (Natalie Portman) in Shimer. The story in this movie is based on a trilogy of novels of the same name by Jeff VanderMeer.
This film depicts a horrifying scene with some critics even calling the film a new foray into the psychological horror genre.
The story follows a group of scientists who explore a mysterious region known as the Shimer. Lena, the main character, wants to find out the secret behind her husband's disappearance.
On the road in Shimer, they saw many mutated animals and plants. Everything looks so strange and terrible even science has no information about the mutation of these creatures.
Movie Little Woods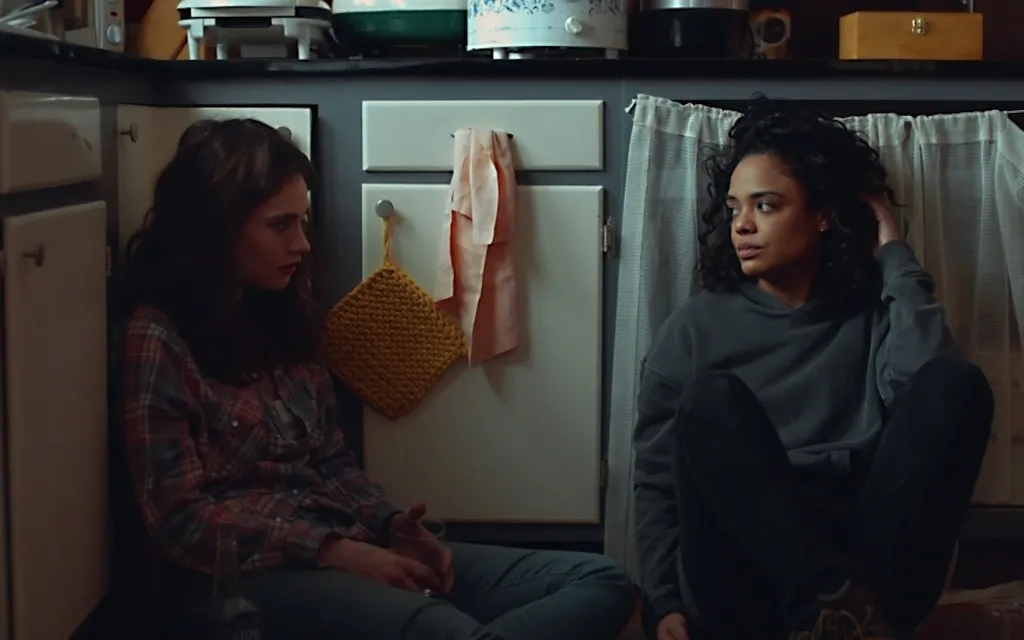 The film follows the story of two brothers Ollie Hale (Tessa Thompson) and Deb (Lily James). After being abandoned by their parents, they both have to pay off unpaid mortgages.
Ollie is in the process of finding himself again after he tried to give up his life. He also tries to make his life better.
Meanwhile, Deb is pregnant and asks Ollie for help. Problems with the bank regarding mortgage payments make life more difficult for Ollie and Deb. Tessa Thompson and Lily James's chemistry in this film is one of the highlights. Therefore, they have received praise from many film critics.
Movie Creed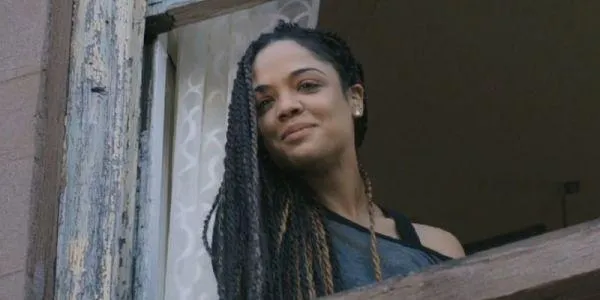 This movie is one of the best movies starring Tessa Thompson. For her role as Bianca, Thompson was awarded Best Supporting Actress at the Academy Awards
This film is a spin-off to the Rocky Balboa series, although the story in this film is different from the usual Rocky story. In this movie, Adonis Johnson (Michael B. Jordan) doesn't know his father, Apollo Creed. He finds Rocky and asks him to train him.
Adonis has the opportunity to pursue the title of best boxer thanks to Rocky's guidance. On the way to pursue his dream, he met Bianca and fell in love with the girl. The film was praised for not following the conventions of sports movie standards and best acting.
Movie Sorry to Bother You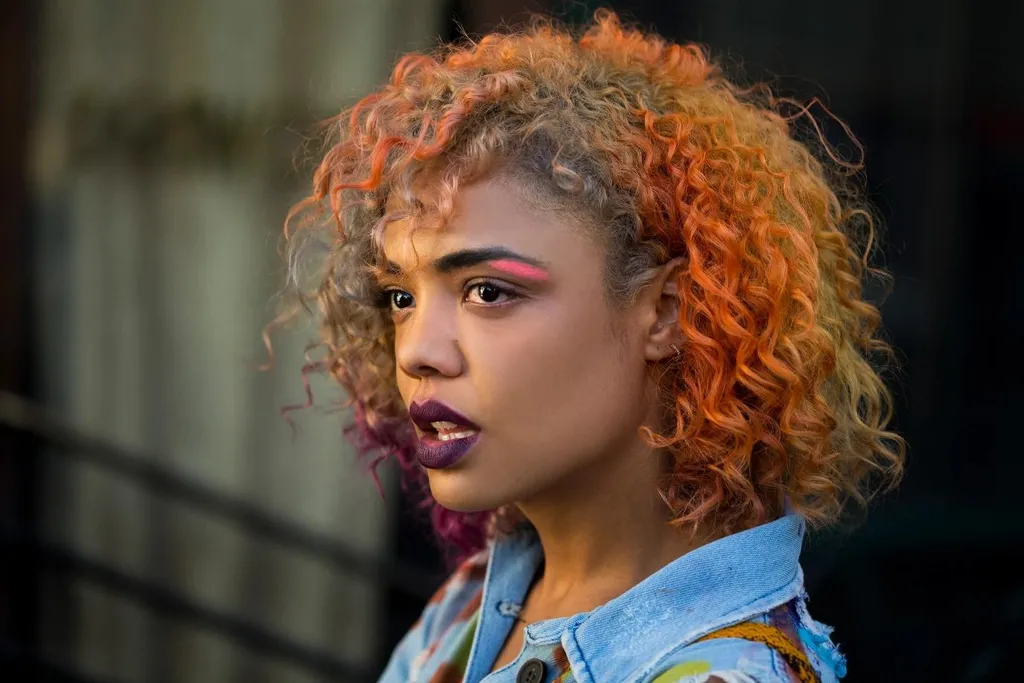 As for Tessa Thompson's role in this film, she plays Detroit, Cash's (Lakeith Stanfield) lover. Detroit has a special style, which is wearing earrings and unusual fashion sense.
The overall story of the film follows Cassiun "Cash" Green, a telemarketer in Oakland, California. Cash lives in his uncle's garage in Detroit. Every month, Cash pays his rent. One day, Cash got a chance to develop his career.
However, when at the top, Cash was very greedy and he betrayed everyone just for the sake of making big profits. What's worse, he meets Steve Lift (Armie Hammer), a corrupt executive.
Detroit hates cash that has been completely converted. He begins to resist whatever his lover does.
Movie For Colored Girls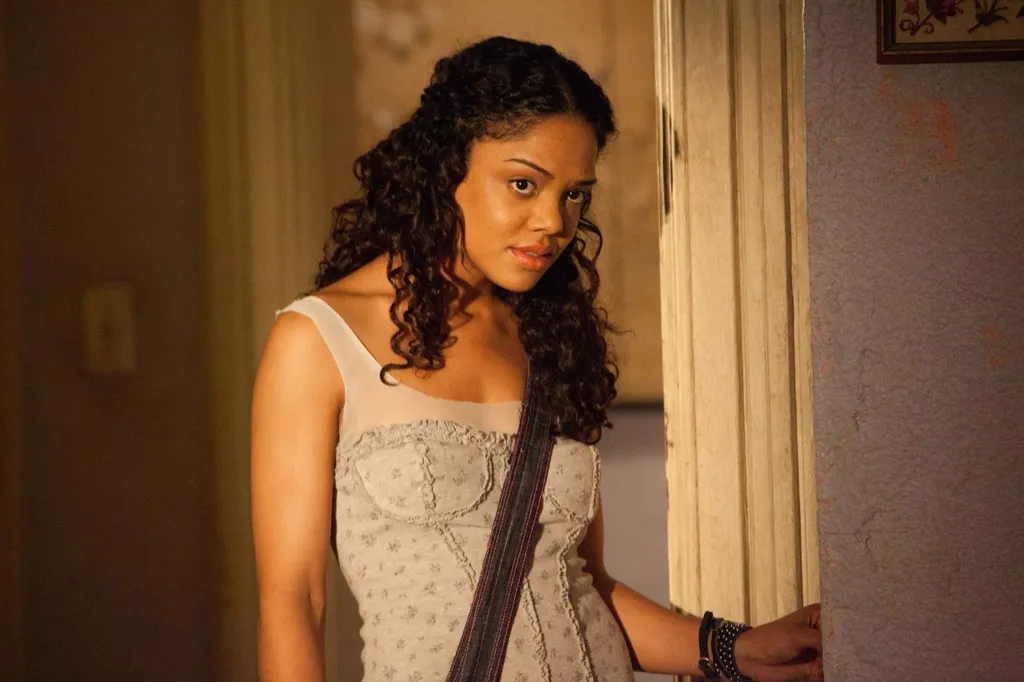 This film depicts the struggles of 10 women depicted with certain colors. They survive and struggle not to lose the conflicts of their lives. In this movie, we will find Tessa Thompson in the play Nyla Adrose. She is the representative of purple.
Nyla is a teenage girl who is pregnant and wants an abortion. Unfortunately, he has no money. So he tried to collect money from the people around him. The trick is to pretend that he needs money to go to college.
However, Nyla must deal with the consequences of her lies. She also has to live a life that could not be better after the events of pregnancy.
Movie Selma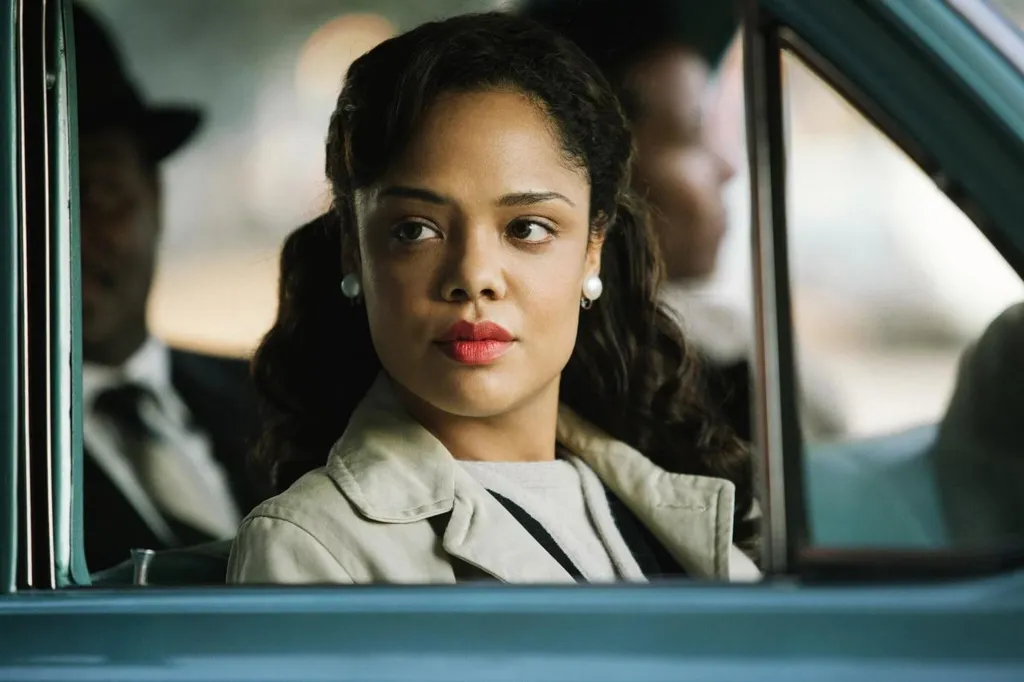 This is Tessa Thompson's stage. Her performance received a lot of praise and is considered one of the best roles of this one-child actress.
She even won an award at the 2015 Hamptons International Film Festival for her role as Diane Nash. Diane is a strategist and supreme leader of US civil rights groups.
The story in this film follows the actions of Martin Luther King Jr. and his followers traveled from Selma to Montgomery. Diane Nash was one of the followers of the troupe. Their goal is only one, which is to win the right to vote for black people.
Movie Mississippi Damned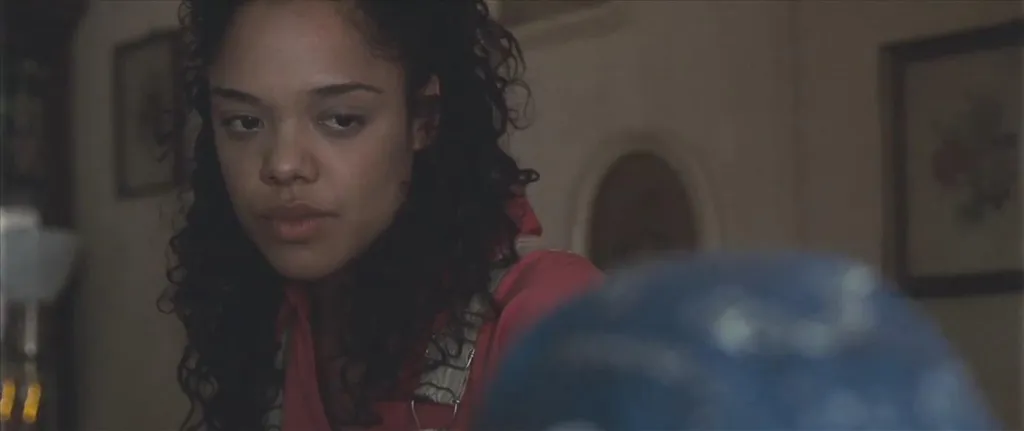 The film stars Tessa Thompson as Kari Peterson. He's one of three kids in this movie. Kari's role earned Thompson the award for Best Actress at the 2009 Black American Film Festival.
The story in Mississippi Damned is set in 1986 and tells the story of three black children. The three of them starved to death and lived in a slum environment. Karl, Leigh (Chasity Kershal) and Sam (Malcolm Goodwin) watch their mother and aunt struggle to provide them with the life they deserve.
Kari is a girl who lives with trauma, but she has a talent for playing the piano. The family's poverty prevented Kari from continuing his education, and he had to take care of his mother.
Here are 10 of Tessa Thompson's best movies that are fun to watch. Tessa's glossy appearance is one of the factors that make the movie interesting. This is a testament to the fact that even critics agree with this opinion.
Thompson fulfills his role well. Not only safe roles, but he likes to explore challenging roles.