Teo Yoo recently made many female viewers who love Drakor crazy for her acting in the drama Love to Hate You (2023). The film is like a stepping stone for Teo Yoo to be more widely known.
If you are one of those people who are mesmerized by his charm and start to wonder about his looks, then Teo Yoo's selection of the movie in this article could be a hint.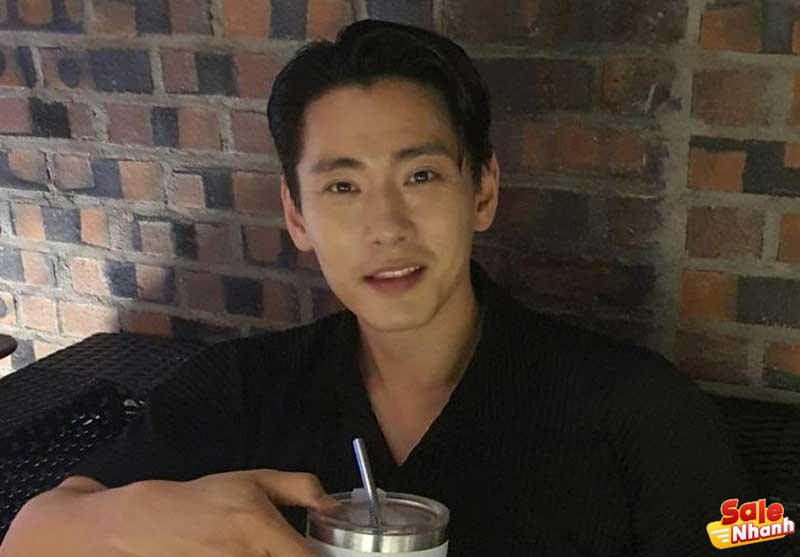 Teo Yoo plays more supporting roles than leading roles. However, his actions when playing, often steal attention. With his charisma, this actor born on April 11, 1981 seems ready to compete with other Korean actors.
Before there are more dramas he will be in, you can check out his past dramas below!
Love to Hate You
Release year 2023
Genre Comedy, Romance
Director Kim Jung Kwon
Cast Kim Ok Bin Yoo Teo Kim Ji Hoon Go Won Hee
Teo Yoo's Netflix original drama titled Love to Hate You (2023) received a warm welcome from drama-loving audiences. The light, funny and sweet plot and equally sweet characters are the strong points of this 10-episode series.
Love to Hate You (2023) tells the story of two people from different backgrounds who hate each other at first, but gradually turn into love.
Although it sounds cliché, Teo Yoo's action scenes with Kim Ok Bin successfully make your heart flutter while watching. Here Teo Yoo plays the famous actor named Nam Kang Ho.
Behind his popularity, he often treats his female co-stars unfriendly. The reason is because Kang Ho has been hurt and humiliated by his girlfriend in the past.
Kang Ho's attitude is misunderstood by a smart female lawyer who is fed up with men who look down on women named Yeo Mi Ran.
Once upon a time, the two were in the same working environment because Mi Ran worked as a lawyer for senior Kang Ho. Mi Ran, who initially hated him, was able to see Kang Ho's true face. Starting from a love story in a TV series, the two of them fell in love.
Arthdal ​​Chronicles
Release year 2019
Genre Fantasy , Romance
Director Kim Won Seok
Cast Jang Dong Gun Song Joong Ki Kim Ji Won Kim Ok Vin
Arthdal ​​Chronicles (2019) is a film by Teo Yoo that is considered the first Korean fairy tale historical drama.
The story in this play is set in the Bronze Age and is based on the story of Dangun or the founder of Korea's first empire, Gojoseon. Watching this movie, you will see the inhabitants of an ancient city called Arthdal ​​fighting for power.
Teo Yoo here plays the role of Ragaz; Eun Seom and Saya's father, and Asa Hon's husband. Ragaz was the last adult Neanthal descendant to survive the Great Hunt. He is a strong combat character, one of whom has killed several of Deakan's warriors.
Unfortunately, Ragaz had to die at the hands of the young Tagon aka the son of San Ung, the leader of the Arthdal ​​Alliance.
Vagabond
Release year 2019
Genres Action , Crime , Mystery , Politics , Romance , Spy , Horror
Director Yoo Insik
Cast Lee Seung Gi Bae Suzy Shin Sung Rok Moon Jung Hee Baek Yoon Shik
In the movie Vagabond (2019), Teo Yoo attracted attention through the supporting role Jerome. He is a former mercenary involved in the crash of the B357 plane, along with Kim Woo Gi, the co-pilot of the plane that was bribed to crash the plane.
Jerome sabotaged and caused a fatal accident. He is one of the villains targeting Cha Dal Gun.
Cha Dal Gun is the main character of this movie. He works as a stuntman and is the guardian for his orphaned grandson Cha Hoon.
That day, Cha Hoon arrived in Morocco by plane. Dal Gun himself was on set. Soon, he heard about a plane crash that killed hundreds of civilians.
Dal Gun is shocked to realize that the plane that crashed is Cha Hoon's plane. Dal Gun's life is immediately shattered, but he has to fly to Morocco to attend the funerals of the victims.
After returning from there, Dal Gun realizes that the accident was intentional.
Chocolate
Release year 2019
Genre Life , Medical , Psychological , Romance
Director Lee Hyun Min
Cast Yoon Kye Sang Ha Ji Won
Teo Yoo's next drama with an interesting story is Chocolate (2019), especially if you like lighthearted and immersive romances.
The drama, starring Yoon Kye Sang and Ha Ji Won, tells the story of the meeting between a man who is a neurosurgeon and a woman who works as a chef.
A surgeon named Lee Kang has a dream of becoming a chef. When he was young, Lee Kang met a girl named Moon Cha Young.
During that meeting, Lee Kang cooked Cha Young such a dish that it inspired the girl to become a great chef. Years later they meet again in a hospital.
Both Lee Kang and Cha Young are trying to heal emotional wounds by cooking and preparing food for patients.
In this drama, Teo Yoo plays Kwon Min Seong, Lee Kang's best friend who works as a lawyer. He is also the son of the hospital owner who is trying to get Cha Young.
Dr. Brain
Dr. Brain (2021) tells the emotional journey of a brain scientist obsessed with finding new technology that can access human consciousness and memory.
A brain scientist named Sewon has extraordinary intelligence. His life changes when his family becomes the victim of a mysterious accident.
Sewon, who is still curious about the incident, begins to use his skills to access memories from his deceased wife's brain.
Sewon tries to access these memories to piece together the mystery related to the real accident. In this drama, Teo Yoo plays secretary Yoon.
Money Game
Twenty years after the IMF, there was a conflict between the head of the Financial Policy Department and the Chairman of the Ministry of Finance.
The two have different goals, because while the Financial Policy Bureau is trying to get rid of Jungin Bank, the CFO wants to move the bank to the Bahamas or a Wall Street private equity fund.
Three people working at the Financial Services Commission and the Ministry of Economy and Finance, namely Chae Yi Heon, Heo Jae and Lee Hye Jun, are trying their best to avoid the coming economic crisis.
Teo Yoo himself plays Eugene Han. He is the head of the Bahamas who will do anything to get a lot of money.
The Cravings Season 2
Release year 2016
Genre Drama
Director Kim In Seon, Lee Woo Jung, Yoon Se Young, Yoon Sung Ho
Cast Park Hee Bon Ahn Da Jung Teo Yoo
Teo Yoo's The Cravings Season 2 (2016) seems to be the most memorable one for the actor. The reason is because this movie is the first time Teo Yoo has the opportunity to appear as one of the actors.
Teo Yoo is not alone as he starred with Park Hee Bon, Yang Hyun Min and several other actors. The Cravings Season 2 (2016) tells the story of a single woman named Je Gal Jae Yeong who has difficulty in dealing with issues of love, career, friendship and family relationships.
Then he moves to a new neighborhood but has trouble making friends, finding a job, and finding a girlfriend.
His condition becomes even more worrisome when Jae Yeong is declared to have a potentially fatal illness. He also finds solace through food, through cooking with readily available ingredients and eating what he wants.
In this 10-episode drama, Teo Yoo plays the role of Yoo Tae Oh.
The School Nurse Files
Release year 2020
Genres Comedy , Horror , Monster , Mystery , Romance , School , Superpower , Supernatural
Director Lee Kyung Mi
Cast Jung Yu Mi Nam Joo Hyuk Lee Joo Young Yoo Teo
The School Nurse Files (2020) is Teo Yoo's follow-up drama, which is also a pity if you missed it, especially if you really like fantasy dramas.
The drama tells the story of An Eun Young, a new nurse teacher at the school. He has a special ability, which is to be able to see jelly like monsters created from the remains of human desires.
Not only can she see, Eun Young can also eliminate the time to kill jelly. He used a toy knife to knock the jelly away. There is also Hong In Pyo at the school as a Chinese teacher.
Pink also has a special ability. He and Eun Young together eliminate the jelly monster. Teo Yoo plays Mackenzie, an English teacher at the school.
There are not many Teo Yoo drama options. His starring experience isn't too loud either. However, the appearance of Teo Yoo as a supporting role often attracts attention. Are you one of those interested in him?
Salenhanh – Product review blog
Address: 115 Nguyen Van Qua, Tan Hung Thuan Ward, District 12, HCMC
Website: https://salenhanh.com/en
Mail: Salenhanh.com@gmail.com
#salenhanh #Reviewsalenhanh