Taylor Lautner is no stranger to Hollywood cinema. The actor was born on February 11, 1992, began his acting career at a very young age. However, his name really skyrocketed after he starred in the Twilight Saga and played the role of Jacob.
Besides Twilight, Taylor also appeared in a number of feature films, even as the main character in some movie titles. For those who need to watch in their spare time, here are 10 movies that have the participation of Taylor Lautner.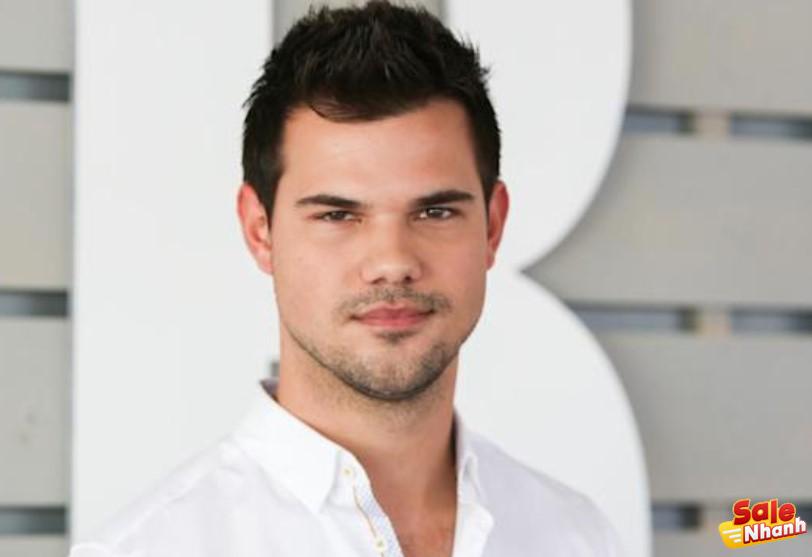 Twilight Saga
Release year: 2008 – 2012

Genre: Drama, Fantasy, Romance

Production: Summit Entertainment, Temple Hill Entertainment, Maverick Films

Directed by: Catherine Hardwicke, Chris Weitz, David Slade, Bill Condon

Actors: Kristen Stewart, Robert Pattinson, Taylor Lautner
Taylor Lautner is known for playing Jacob Black in Twilight. Although not the first film, Twilight Saga is the film that launched Taylor Lautner's name in the entertainment world. Even now, Taylor Lautner is very difficult to separate from the image of Jacob.
In the movie Twilight, Jacob Black has been Bella Swan's best friend since childhood. Jacob is from the Quileute tribe and is a shapeshifter who can transform into a wolf. Jacob is initially involved in a love triangle with Bella Swan and Edward Cullen, but he eventually turns his attention to Renesmee, Bella's daughter.
Abduction
Released: 2011

Genre: Action, Mystery, Horror

Production: Lionsgate, Gotham Group, Vertigo Entertainment

Directed by: John Singleton

Stars: Taylor Lautner, Lily Collins, Alfred Molina
Taylor Lautner is said to be the main character in the movie "Kidnapping" and plays a high school teenager named Nathan Harper. One day, he was working on a project at school with his friend, Karen, and came across a photo of a boy that looked a lot like his face. In fact, the child in the picture is a missing child.
Nathan also suspects that he is not the biological child of his current parents. At the same time, he is suddenly hunted by a mysterious person, and Nathan has to deal with the CIA. Now Nathan is trying to solve the puzzle of his identity, his biological parents, and why someone would want to kill him.
Tracers
Release year: 2015

Genre: Action, Crime, Drama

Production: Saban Films, Cowtown Cinema Ventures, Temple Hill Entertainment

Directed by: Daniel Benmayor

Actors: Taylor Lautner, Marie Avgeropoulos, Adam Rayner
Taylor Lautner is once again ranked as the main character in this film. He plays the character Cam, a messenger who goes around on his bicycle. Everything is going as normal until one day he runs into another messenger named Nikki (Marie Avgeropoulos).
Unlike Cam, Nikki uses her parkour skills to do her job. Cam seems to enjoy it and decides to join Nikki's group. Over time, Cam became proficient in parkour.
Ironically, Nikki's group traps Cam in a robbery scenario. Cam tries to break out of the group, but Nikki and her friends continue to hunt Cam. Nikki's group also tries to kill Cam because they know too much about the robbery plot.
The Adventures of Sharkboy and Lavagirl in 3-D
Release year: 2005

Genre: Action, Adventure, Comedy

Production: Dimension Films, Columbia Pictures, Troublemaker Studios

Directed by: Robert Rodriguez

Actors: Cayden Boyd, Taylor Lautner, Taylor Dooley
The film tells the story of Max (Cayden Boyd), a lonely but highly imaginative boy. In his imagination, he created the planet Drool along with two characters named Shark Boy and Lava Girl. Miraculously, Max's imagination came true. Together with his 2 characters, Max goes to the planet Drool and goes on extraordinary adventures.
Taylor Lautner plays Shark Boy, an imaginary character created by Max, who was raised by the shark after his father passed away. Shark Boy has a confident personality. He is also told that he likes Lava Girl, but that girl is more interested in Max.
In this movie, Taylor Lautner is still very young and about 13 years old. Taylor once revealed that he passed the casting and was able to appear in this movie thanks to his martial arts skills. In fact, the director asked Taylor to choreograph his own fight scenes.
The Ridiculous 6
Release year: 2015

Genre: Action, Adventure, Comedy

Producer: Eaves Movie Ranch, Happy Madison Productions

Directed by: Frank Coraci

Actors: Adam Sandler, Terry Crews, Jorge Garcia, Taylor Lautner
The film tells the story of Tommy (Adam Sandler), who was raised by an Indian family. Tommy begins his journey to find his father who was kidnapped by a group of robbers. Along the way, he meets 5 men who turn out to be his half-brothers. The six eventually went to find their father together.
Taylor Lautner plays one of Tommy's half-siblings named Lil' Pete. In this movie, Taylor Lautner's appearance changed quite clearly and left behind a handsome image. Lil 'Pete is described as a sassy, ​​slightly goofy and cheerful man. However, Lil 'Pete has the advantage that she is very strong.
Run the Tide
Release year: 2016

Genre: Drama

Production: 1821 Pictures, Vicarious Entertainment

Directed by: Soham Mehta

Actors: Taylor Lautner, Nico Christou, Kenny Johnson
This film revolves around the character Rey Hightower played by Taylor Lautner. Rey has had a difficult life. He was abandoned by his father, while his mother was a drug addict in prison. Rey, who dropped out of college, also has to work to raise her half-sister, Oliver, who is 10 years old.
Everything changes when Rey's mother, who was jailed for 6 years, is finally freed. The mother intends to gather with her child and start over from scratch, but Rey doesn't like that. Rey then decides to leave the house with her sister. From here, Rey has to go through one difficulty after another with her sister.
Valentine's Day
Release year: 2010

Genre: Romance, Comedy

Production: New Line Cinema, Rice Films, Karz Entertainment

Directed by: Gary Marshall

Actors: Julia Roberts, Anna Hathaway, Jamie Foxx, Jennifer Garner, Taylor Lautner
This drama highlights the love lives of several characters who are actually related to each other. Everyone has their own problems on Valentine's Day, including Willy Harrington played by Taylor Lautner.
Willy is a handsome young man with a muscular body. He is said to be in a relationship with a beautiful and dynamic girl named Felicia Miller (Taylor Swift). Their love is passionate and passionate, but they agree not to have sex too soon.
Cheaper by the Dozen 2
Release year: 2005

Genre: Comedy, Adventure, Family

Producer: Twentieth Century Fox, 21 Laps Entertainment, Dozen Canada Productions

Directed by: Adam Shankman

Actors: Steve Martin, Bonnie, Hunt, Hillary Duff, Taylor Lautner
This film tells the story of the rivalry of two families, namely the extended family of Tom Baker and Jimmy Murtaugh. Taylor Lautner, who was still about 13 years old when this movie was made, was supposed to play the character Elliot Murtaugh.
Elliot is an almost perfect teenager. He is confident, intelligent, charismatic, good at sports, well-versed in music, and an excellent student in school. Elliot then falls in love with Sarah Baker (Alyson Stoner).
Their love story did not go well because of the dispute of their father. The Elliot being 'interrogated' by Tom was none other than Sarah's father, but Elliot answered all the questions without difficulty, to the point that Tom himself was confused because there was nothing wrong with Elliot.
Grown Ups 2
Release year: 2013

Genre: Comedy

Manufacturing:

Directed by: Dennis Dugan

Actors: Adam Sandler, Kevin James, Chris Rock, Taylor Lautner
Just like the first movie, "Grown Ups 2" still follows the life of Lanny Feder and his childhood friends. They go back to doing a lot of stupid things amid the problems of life they face. Taylor Lautner stars in this comedy herself and plays Andy.
Andy is the leader of the college youth association. He is described as an arrogant and easily angered man. Andy also has a muscular body and is very good at performing acrobatics. This can be seen when meeting Lanny and his friends on the brink, Andy repeatedly flips and flips with ease.
Shadow Fury
Release year: 2001

Genre: Action, Science Fiction

Produce: Pathfinder Pictures

Directed by: Makoto Yokoyama

Actors: Sam Bottoms, Masakatsu Funaki, Alexandra Kamp, Bas Rutten, Taylor Lautner
"Shadow Fury" is Taylor Lautner's debut film in the acting field. This movie is about a mad scientist named Dr. Oh who cloned humans despite WHO objections. Dr. Oh is obsessed with making superheroes obey him, and he creates Takeru, a killing machine transformed by ninjas.
Not only Takeru, Dr. Oh also created another human clone named Kismet. The young Kismet played by Taylor Lautner was created by combining some DNA. Thanks to that, Kismet is as agile as an acrobat, strong as a world-class boxer, even his personality is taken from Jack the Ripper's DNA.
Despite his small stature, Kismet in his youth was very strong. He can fight adults and topple them very easily. Kismet seems to have lost his emotions and brutally kills people on command.
Those are 10 Taylor Lautner movies that you can watch to accompany your weekend getaway. In addition to movies, the actor also starred in a number of TV series such as "Scream Queens" and "Cuckoo". If you have other suggestions for Taylor Lautner movies, just write a title in the comment column, OK!