Tabe Mikako or commonly known as "Tabe-Chan" is a talented artist from Japan. Tabe Mikako was born in Tokyo on January 25, 1989, and on October 1, 2019, she married a photographer named Kumada Takaki. He entered the entertainment world in 2002 and joined the management company "Moon the Child" and then the management company "Hirata Office". His name is increasingly recognized when acting in the TV series Yasuko for Kenji and Deka Wanko.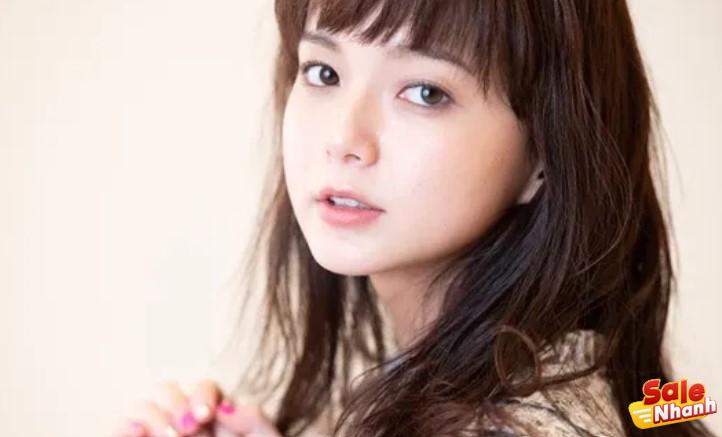 The first movie he acted in was Hinokio and the next was the movie Way of Blue Sky. For his performance in the film, he won the Best New Artist award in 2005 and other awards in the following years. Well, this time Salenhanh.com has compiled some recommendations for movies played by Tabe Mikako.
Hinokio
Release year: 2005
Genre: Friendship, Youth, Science Fiction
Directed by: Takahiko Akiyama
Actors: Nakamura Masatoshi, Kanata Hongo, Tabe Mikako
Production company: Shochiku
Although it is a movie for children, Hinokio is quite interesting to watch. Not only Tabe Mikako as a child, but you can see the acting of two artists Kanata Hongo and Horikita Maki as a child, which is quite adorable.
Hinokio tells the story of a boy named Satoru (Kanata Hongo) who suffers a mental breakdown due to the death of his mother. He also has a temporary disability in his leg, so he is very shy to communicate with people around him. Therefore, he uses a robot named "Hinokio" to run his daily life.
One day, Hinokio, who is going to school, meets a tomboy girl named Kudo Jun (Tabe Mikako). At first, the girl annoys Hinokio with other friends, but gradually Kudo Jun becomes Hinokio's best friend.
Island of Light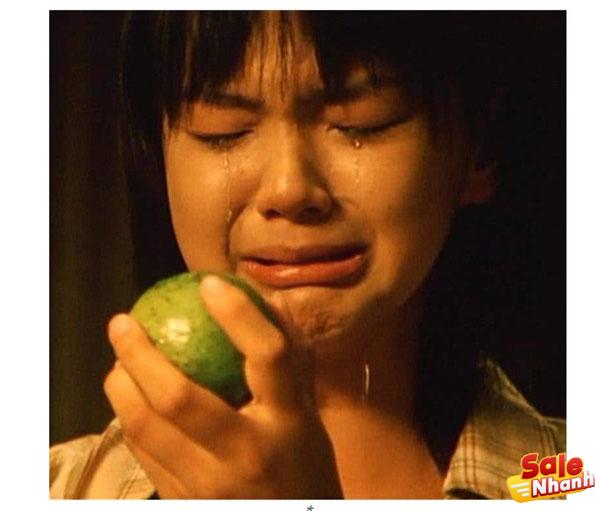 Release year: 2006
Genre: Life, Youth
Directed by: Tetsuya Matsushima
Actor: Tabe Mikako
Production company: Japan Art, Across the Universe
This movie is also known as Goya Champuru. In this movie, you can still see Tabe Mikako when she was young. He plays Suzuki Hiromi, a middle school student who is bullied at school.
His father died in an accident at sea, while his mother abandoned him when he was two years old. Suzuki Hiromi feels lonely as well as depressed, and the only person she can transform herself into is Ken (Takeda Kouhei).
He accidentally met Ken in a private email. They start sending each other emails about life and they decide to meet on an island where Suzuki Hiromi finds meaning to live again.
Night Time Picnic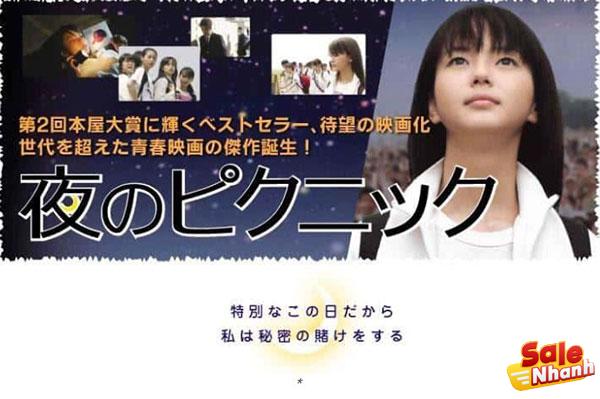 Release year: 2006
Genre: Drama, Friendship, Comedy, Romance
Directed by: Masahiko Nagasawa
Actors: Tabe Mikako, Ishida Takuya
Production company: Shochiku
This film also known as Yoru no Pikunikku, is a film adaptation of Riku Onda's novel of the same name published in 2004. This film tells the story of a high school group whose annual tradition will have 1,000 students walk. 80 km. In 24 hours.
One of the final year students, Koda Takako (Tabe Mikako) decides to muster up the courage to talk to his half-sister, his classmate, Nishikawa Yuu (Ishida Takuya), whom he holds dear. never talked before. However, classmates who don't know their true relationship think that Takako has feelings for Yuu.
Kimi ni Todoke
Release year: 2010
Genre: Drama, School
Directed by: Hashimoto Kojiro
Actors: Tabe Mikako, Miura Haruma
Production company: Nippon TV (NTV), Toho Company Ltd.
Kimi ni Todoke is based on the manga of the same name by Karuho Shiina. In this movie, Tabe Mikako plays the role opposite Miura Haruma.
The film tells the story of a student named Sawako Kuronuma (Tabe Mikako) who is quite clumsy when it comes to socializing. She is called "Sadako" by her classmates because she has the same hairstyle as the main character in the movie "Ring".
Her life changes for the better when a boy named Shota Kazehaya (Haruma Miura), Sawako's classmate and also the most popular student in her school, falls in love with Sawako.
Wild Game: Reborn
Release year: 2012
Genre: Tension
Directed by: Morikawa Tomonobu, Matsuyama Hiroaki
Actors: Matsuda Shota, Tabe Mikako
Production company: Toho Company Ltd.
In this film, Tabe Mikako replaces the lead role of Erika Toda in the TV series and is also the first film of Liar Game: The Final Stage (2010). Liar Game: Reborn is a film adaptation of Shinobu Kaitani's manga titled Liar Game.
A student named Shinomiya (Tabe Mikako) who completed her graduation ceremony received an invitation from the "Liar game" and received 100 million yen in cash.
Shinomiya, who went through an extreme incident, also enlists the help of a professor named Shinichi Akiyama (Matsuda Shota). In today's game, the so-called "placement game" is a psychological game with the promise that the winner will receive a total of 2 billion yen.
Sing My Life
Release year: 2016
Genre: Music, Comedy, Drama
Directed by: Mizuta Nobuo
Actors: Tabe Mikako, Baisho Mitsuko
Production company: Shochiku
Katsu (Baisho Mitsuko), a 73-year-old woman, is often troubled with her distorted words. He raised his daughter alone and couldn't live the life he wanted.
One day, Katsu went to a photo studio and took a picture of himself. When she left the studio, she turned into a 20-year-old girl again. He also changes his clothes and looks younger and changes his name to Setsuko Otori (Tabe Mikako).
He decided to enter a singing competition held at a shopping mall. His vocals impressed the audience and he even won a singing contest. Setsuko begins to approach her past dream of becoming a singer.
Every Day A Good Day
Release year: 2018
Genre: Life, Drama
Directed by: Omori Tatsushi
Actors: Kuroki Haru, Kiki Kirin, Tabe Mikako
Production company: Tokyo Theaters, Yoake Pictures
This film, adapted from an essay by Noriko Morishita titled Nichi nichi kore koujitsu: Ocha ga Oshietekureta 15 no Shiawase, tells the story of a student named Noriko (Kuroki Haru).
Noriko's mother advises her to start attending a tea ceremony near her cousin Michiko's (Tabe Mikako) house. There, they learn from a teacher named Teacher Takeda (Kiki Kirin). They learn the meaning of life by attending classes.
My Life as a Cat
Release year: 2019
Genre: Life, Fantasy
Directed by: Kakei Masaya
Actors: Kitayama Hiromitsu, Tabe Mikako, Hirasawa Kokoro
Production company: Showgate
This movie is adapted from a manga series by Minta Itaba titled Tora san published in 2014. My Life as a Cat tells the story of Takahata Suzuo (Kitayama Hiromitsu), who is married to Natsuko (Tabe). Mikako) and has a beautiful daughter named Miyu (Hirasawa). Kokoro).
Suzuo, who works as an unpopular manga writer, spends his days drinking and gambling. One day, he died in a traffic accident. He believes he will go to hell, but he is given a month to reflect on his life with his family and return to the family in the form of a cat.
Little Nights, Little Love
Release year: 2019
Genre: Romance, Life, Drama
Directed by: Imaizumi Rikiya
Actors: Tabe Mikako, Miura Haruma
Production company: Gaga Corporation
Little Nights, Little Love is adapted from Kotaro Isaka's collection of short stories titled Eine Kleine Nachtmusik published in 2014. The film tells the story of a man named Sato (Haruma Miura), 27 years old and still alive. single. He is waiting for a dramatic moment in his life that will lead him to a love story.
Sato works at a marketing company. When he is on a mission to distribute questionnaires to anyone, he meets a woman wearing a neat black dress and wants to fill out the questionnaire named Saki (Tabe Mikako), a 27-year-old beauty.
Living in Your Sky
Release year: 2020
Genre: Romance, Drama
Directed by: Aoyama Shinji
Actor: Tabe Mikako
Production company: Asmik Ace Entertainment
Another movie that Tabe Mikako has acted in is Living in Your Sky. Also known as Sora ni Sumu, Living in Your Sky is an adaptation of Masato Odake's novel of the same name.
The film tells the story of a woman named Naomi (Tabe Mikako) who works for a small publishing company in the suburbs. One day, her parents suddenly died and her uncle arranged for Naomi to live in a high-rise apartment in the city.
Naomi is surrounded by people close to her, but she experiences loneliness because of the death of her parents. One day, he runs into the famous actor Morinori (Iwata Takanori) who lives in the same apartment complex and ends up in a romantic relationship.
Well, that's a review of the movie starring the beautiful and talented actress Tabe Mikako. Which movie do you like the most? Please write in the comments column provided below. Also, check out recommended TV series starring Tabe Mikako here.
Salenhanh – Product review blog
Address: 115 Nguyen Van Qua, Tan Hung Thuan Ward, District 12, Ho Chi Minh City
Website: https://salenhanh.com/en
Mail: Salenhanh.com@gmail.com
#salenhanh #Reviewsalenhanh