If we mention the name Sylvester Stallone, we will surely think of two Hollywood movie icons, that is Rocky and Rambo. Right! These two icons brought Stallone's name to the Hollywood and world cinema stage for the first time, and saved his career for the second time from decline.
The Italian-born man was born in New York City on July 6, 1946, began his film career with supporting roles in numerous films and television series, before becoming famous through Rocky ( 1976) was adapted from a script he wrote himself. .
After that, his film career was filled with action films and is considered one of the action stars of the 1980-1990s, although among them he also often acted in comedies but none. successful.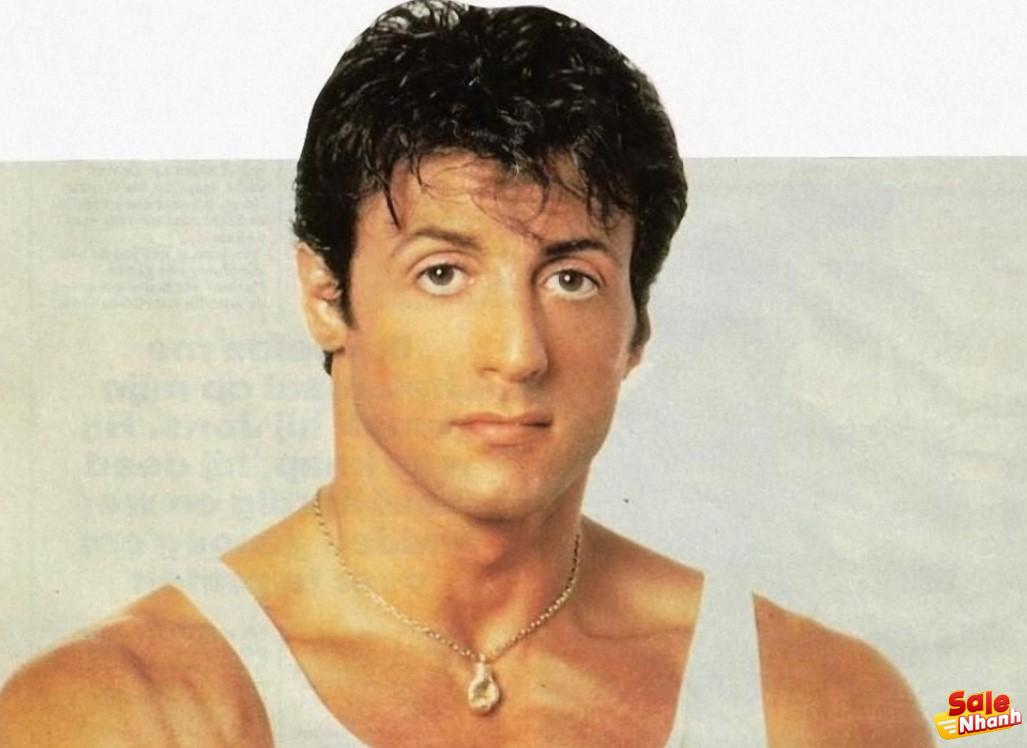 In the early 2000s, his career declined along with the poor films he acted in and took a short break from the movie world before returning to Rocky Balboa (2006) and Rambo. (2008), two icons that saved his career as an actor and director. . Thanks to these two successful films, Hollywood trusted him again and now he is back as a leading Hollywood actor.
Out of more than 60 films he has acted in, we have selected the 20 best films of his career. Of course, the top two icons also decorate this list.
Rocky Film Series [1976-2006]
Release year: 1976-2006

Genre: Sports, Drama

Directed by: John G. Avildsen

Actors: Sylvester Stallone, Talia Shire, Burt Young

Production company : Chartoff-Winkler Productions
This film is Sylvester Stallone's best film to date, the first to make him a star in the Hollywood movie industry. Not only is the film quality commendable, but the story behind its creation also contains the admiration of a martial artist that is almost second to none.
The script of this film was written by Stallone himself when he felt bored with his acting career despite having acted in many films. So if the image of Rocky is very attached and meaningful to Stallone.
The film won Oscars in the categories of Best Picture , Best Director for John G. Avildsen and Best Editing . And it is this film that ranks among the best sports and boxing movies. Today, Rocky is listed as a classic on the National Film Registry.
Rambo Film Series [1982-2019]
Release year: 1982-2019

Genre: Action, Horror

Directed by: Sylvester Stallone

Actors: Sylvester Stallone, Julie Benz, Matthew Marsden

Production company: Lionsgate, The Weinstein Company, Millennium Films
After rising to success through the Rocky Series, Stallone then once again raised the bar for the icon that made his name as an action star, John Rambo. This best Sylvester Stallone film continues the adventure story of Rambo, which in the previous film was told in Southeast Asia after fighting the Mujahideen against the Soviet Union. The most famous Rambo series is Rambo, which aired in 2008.
About Rambo, who was needed to escort a mission team through the jungles of Myanmar in the name of humanity. Apparently, Rambo's skills didn't decrease a bit despite his age.
The news is, one of the supporting actors playing in this movie is a former rebel soldier in Myanmar. Right during filming, the entire film crew was attacked by rebels and witnessed many victims of the war.
Cop Land [1997]
Release year : 1997

Genre: Crime, Drama, Horror

Directed by: James Mangold

Actors: Sylvester Stallone, Harvey Keitel, Ray Liotta

Production company : Miramax, Woods Entertainment, Across the River Productions
In this film directed by James Mangold, Stallone is met with actors with high profile characters, namely Harvey Keitel, Ray Liotta and Robert De Niro. The story, rife with the customs of this police force, explores the chaos of an honest cop who finds corruption in the agency that supports him.
While it looked shabby and barely got any promotion when it came out, thereby reducing moviegoers, the film is dramatic in its own right and proves that Stallone is capable of making a movie. serious television of good quality, far from the boxing arena and the world of war.
Escape to Victory [1981]
Release year : 1981

Genre: War, Sports

Directed by: John Huston

Actors: Sylvester Stallone, Pele, Michael Caine

Production company : Lorimar
During the second world war, a group including the Nazis organized a week of sports used for propaganda. The Nazi team's opponents were prisoners of war (POW / Prisoners of War), who would later play football. Prisoners of war use this event as a place to escape or escape.
Stallone herself plays Robert Hatch, an American citizen serving in the Canadian military. Robert isn't initially selected, but the prisoner's coach, Captain John Colby (Michael Caine) puts Robert on the team. Robert doesn't mind because he also has a prison escape mission through the match.
Demolition Man [1993]
Release year : 1993

Genre: Action, Science Fiction

Directed by: Marco Brambilla

Actors: Sylvester Stallone, Wesley Snipes, Sandra Bullock

Production company : Silver Pictures
In 1996, Simon Phoenix (Wesley Snipes) appeared and caused trouble, he was a heavy crime boss specializing in kidnapping hostages and hiding them in an empty building. Sergeant John Spartan (Stallone) of the LAPD tries to scan the building with a thermal scanner, but there he finds no one. Then, without command, the Spartans captured Phoenix.
Phoneix then blew up the building full of hostages and blamed the Spartans saying that the Spartans knew the hostages were in the building but allowed the building to explode. In the end, both were captured and detained by freezing, that is, freezing Spartan and Phoenix's entire bodies for future defrosting without knowing the danger that awaited them.
Escape Plan Trilogy [2013]
Release year: 2013-2019

Genre: Action, Horror

Directed by: Mikael Håfström

Actors: Sylvester Stallone, Arnold Schwarzenegger, 50 Cent

Production company: Summit Entertainment, Mark Canton Productions, Emmett / Furla / Oasis Films (EFO Films)
When can you bring together two action stars of the 1980s and 1990s before they retire? The answer is that in this film, the Stallone couple with Arnold Schwarzenegger returned to acting after the end of the California governor's term.
The story itself is very simple, how can a skilled escape from prison with a super tight and super sophisticated guard system. The acting of both is quite good and certainly even acting in action movies has begun to age.
The Expendables Trilogy [2010-2014]
Release year: 2010-2014

Genre: Action, Adventure, Horror

Directed by: Simon West

Actors: Sylvester Stallone, Liam Hemsworth, Randy Couture

Production company : Lionsgate, Millennium Films, Nu Image Entertainment GmbH
After successfully bringing together action stars from the 1990s in his debut film, Stallone once again invited his colleagues to return to acting in films that promised a higher level of action than before.
While there are many faces they will certainly miss, such as Chuck Noris and Jean-Claude Van Damme, bringing them together with Arnold Schwarzenegger and Bruce Willis, and starring Jason Statham and Jet Li, really makes this movie to be eagerly awaited action movie fans. While not disappointing in terms of acting, the seemingly mediocre plot detracts from the enjoyment of watching this movie.
FIST . [1978]
Release year : 1978

Genre: Drama, Politics

Directed by: Norman Jewison

Actors: Sylvester Stallone, Rod Steiger, Peter Boyle

Production company : Chetau Productions
Sylvester Stallone as Johnny Kovak. A worker was put in a warehouse filled with injustice. This prompted Kovak to revolt and sparked a staff protest. Although things did not go well, Kovak's intentions made him an honorary member of a union organization called the Federal Trucking Federation (FIST).
Kovak's presence in the union made the union very powerful. Kovak's influence in the union fueled the enthusiasm of other workers for justice. The stronger the guild, the more dangerous Kovak's condition is. As for his actions, the company has not been silent. Kovak had to be quiet somehow so as not to disturb the other workers.
Oscar [1991]
Release year: 1991

Genre: Drama, Comedy

Directed by: John Landis

Actors: Sylvester Stallone, Marisa Tomei, Ornella Muti

Production company : Touchstone Pictures
After the death of his father, the son of America's most feared gangster named Angelo Provolne aka Snaps promises not to do evil anymore and will become a good citizen and live 'justly'. All of this Snaps did well. He had to work and chair important meetings with some of the top bankers he knew well.
Everything Snaps has built begins to fall apart when his daughter, Lisa Provolone (Marisa Tomei) wants to marry Anthony, a Snaps employee, even though Lisa claims to be pregnant. The love story of the Snaps children became even more complicated and made it impossible for Snaps to complete it.
Cliffhanger [1993]
Release year : 1993

Genre: Action, Adventure

Directed by: Renny Harlin

Actors: Sylvester Stallone, Michael France, John Long

Production company : Carolco Pictures
The Rocky Mountains are known for their dangerous areas. This leaves Gabe Walker (Stallone) to look after everyone who visits the mountain. Once by chance, Gabe met his friend at the top of the Rocky Mountains. When their job was done and they were about to head back to the helicopter, one of Gabe's female colleagues slid down. Gabe tries his best to save the woman but fails.
Overcome with guilt, Gabe quit her job. Eight months later, he returned to the Rocky Mountains to retrieve the rest of his belongings, but an emergency call reached the post office. Gabe couldn't help but climb to the top to help, but when he reached the top, it turned out that Gabe had been tricked. Instead, he is held hostage by a thief named Eric Qualen (John Lithgrow) and asked to help find a suitcase containing hundreds of millions of dollars.
Nighthawks [1981]
Release year : 1981

Genre: Action, Horror

Directed by: Bruce Malmuth

Actors: Sylvester Stallone, Rutger Hauer, Billy Dee Williams

Production company : Marti Poll Productions
In this film, Sylvester Stallone plays a heroic New York City cop named Deke DaSilva. Many cases have been handled by Deke and found a clear path for cases to be resolved quickly. One day, he and fellow cop Matthew Fox (Bill Dee Williams) have to deal with a major terrorist named Heymar Reinhardt (Rutger Hauer).
Everyone knew Heymar as Wulfgar. News received from the police, Wulfgar will return to action and threaten the safety of many people. Thus, the hero Deke is tasked with stopping any evil plans that Wulfgar will carry out. Deke's decision with his partner Fox to capture Wulfgar ends in chaos, Wulfgar now kidnapping Deke's wife as his prisoner.
Lock Up [1989]
Release year: 1989

Genre: Drama, Action

Directed by: John Flynn

Actors: Sylvester Stallone, Donald Sutherland, John Amos

Production company : Carolco Pictures
Frank Leone (Sylvester Stallone) is an inmate serving his final sentence in prison because he will soon be freed. In his spare time, Frank's activities can be said to be normal and without enemies. He works as a mechanic and meets his girlfriend occasionally, both of whom live in the Hoboken, New Jersey area. Frank's hope of 'reviving' is only a matter of the day.
Frank, who was having fun, was suddenly awakened from his slumber and forced to be dragged back to the ultra-high security prison. It turns out that a prison warden named Warden Drumgoole (Donald Sutherland) has destroyed all of Frank's data to avenge his past. He even added 5 years in prison for Frank. How does Frank clear his name?
Tango & Cash [1989]
Release year: 1989

Genre: Drama, Comedy

Directed by: Andrei Konchalovsky, Albert Magnoli

Actors: Sylvester Stallone, Kurt Russell, Teri Hatcher

Production company: Warner Bros.
Lieutenant Raymond Tango (Sylvester Stallone) of Beverly Hills LAPD and Lt. Gabriel Cash (Kurt Russell) of LAPD Downtown Los Angeles are two of the best cops in Los Angeles. However, the characters, game desires and strategies they have are different from each other, making them even rivals.
The bravest act they both did was when they arrested a criminal organization led by Yves Perret (Jack Palance). A huge deal on illegal drugs has been successfully canceled and caused a stir everywhere. An angry Yves ends up planning a revenge mission to eliminate and finish off Tango and Cash.
Grudge Match [2013]
Release year : 2013

Genre: Comedy, Sports

Directed by: Peter Segal

Actors: Sylvester Stallone, Robert De Niro, Kevin Hart

Production company : Garber Pictures
Returning to the boxing ring after the movie Rocky, Sylvester Stallone now plays a character named Henry Sharp, who is better known by his stage name Razor. He has his toughest rival named Billy McDonnen (Robert De Niro), whose stage name is The Kid. When they were young, the two of them dueled to the death. From the first and second matches, each became the winner; but both then stopped by the third game.
This makes their fans curious as to who is the best? Then the cartoon footage of the two of them went viral. With such uproar, who would have thought that Razor and The Kid actually answered fans' questions by agreeing to a rematch in the boxing ring after 30 years without a single duel.
Assassins [1995]
Release year: 1995

Genre: Action, Horror

Directed by: Richard Donner

Actors: Sylvester Stallone, Antonio Banderas, Julianne Moore




Production company: Silver Pictures
Sylvester Stallone plays a character named Robert Rath, an assassin in the process of retiring. He is still haunted by the shadow of the murder of Rath's mentor Nicolai, which is one of the reasons why Rath wants to quit. However, Rath's life can never be as normal as before. Another assassin named Miguel Bain (Antonio Banderas) is tasked with killing Rath.
While investigating who sent Bain back to track him down, a client needs Rath's services one last time, to destroy a brilliant hacker named Electra (Julianne Moore) and four secret floppy disk buyers. secret from the Netherlands. Can Rath complete her mission while she continues to track down the mastermind behind Bain's appearance?