We know this beautiful woman from Gyeonsang, South Korea as an actress, presenter and model. However, it turns out that Song Ji Hyo is a stage name because her real name is Cheon Seong Im. Up to now, she has participated in 14 dramas, 13 movies and became the star of the reality show Running Man with countless episodes.
Song Ji Hyo started her career in the entertainment industry as a model at Kiki Magazine in 2001, then debuted as an actress in the horror movie "Wishing Stairs" in 2003.
Soon after Song Ji Hyo entered the entertainment world, she also starred in the music videos of "JTL" and "Lee Soo Young", as well as seven other music videos until 2016. In addition, We all know her as Ace Ji Hyo from the TV show "Running Man".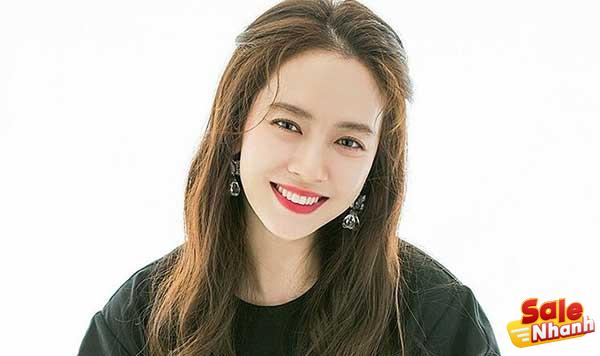 As it turns out, not only shining on screen, Song Ji Hyo has also been an Ambassador for Chuncheon World Amusement and Games Congress since 2009, as well as an Ambassador for Changing School Culture of Online Schools. Ministry of Education since 2011.
Another unique fact about Song Ji Hyo is that she used to work in a cafe and was a ballet dancer before becoming an actress, you know! If you are a big fan of Ms. Song Ju Hyo then here are the series she starred in that she has read and compiled for you.
Lovely Horribly (2018)
The series is 32 episodes long and aired by KBS2, starring Song Ji Hyo, who plays Jii Eul Soon, a genius screenwriter whose life is unlucky. Until her luck slowly came to her, Jii Eul Soon's script was chosen to air and played by an actor named Yoo Philip.
Yoo Philip is known to be a top artist, successful in his career and always lucky, this is the exact opposite of Jii Eul Soon. They both seem to have the same birthday and they work together on the same project.
Suddenly, a mysterious incident always haunts them, including the appearance of Ha Dong Hoon, Jii Eul Soon's ex-boyfriend. This movie has comedy, romance and horror genres.
My Wife is Having an Affair this Week (2016)
Release year : 2016
Genre : Romance | romance | drama | family | comedy
Produce : Drama House
Director : Kim Seok Yoon
Actor : Lee Sun Kyun | Song Ji Hyo | BoA | Lee Sang Yeob | Kim Hee Won | Ye Ji Won | Lee Doyeon
JTBC's first drama, also known as "Cheating", had high ratings. Maybe because this movie is based on a true story in Japan by Tomoko Yoshida.
Telling the story of a couple who have been in love for 8 years and get married, the story gets even more interesting when Do Hyun Woo (played by Lee Sun Kyun) begins to suspect Jung Soo Yeon (played by Song Ji Hyo).
Do Hyun Woo gradually discovers that his wife is having an affair. After that, Do Hyun Woo posted a status because he didn't know what to do to save their relationship.
Do Hyun Woo's status line reads: 'My wife will have an affair this weekend. What should I do?' and the state propagates as well. The drama lasted 12 episodes and featured a series of artists such as BoA, Lee Sang Yeob, Kim Hee Won, Yi Jee Won.
Ex Girlfriends Club (2015)
In this romantic and comedy genre drama, Song Ji Hyo takes on the role of Soo Jin, a producer actively producing movies. The story begins when the company where Soo Jin works decided to make a movie based on the popular webtoon of Myeong Soo.
The webtoon contains stories about some of Myeong Soo's ex-boyfriends that Soo Jin seems to be involved with as well. Soo Jin is forced to meet again and see their relationship from the perspective of her ex-boyfriend.
This drama also stars Lee Yoon Ji, Jo Jung Ci and Ryu Hwayoung. This series only reached 12 episodes compared to the original plan of 16 episodes. This film was shortened due to unsatisfactory ratings.
Emergency Couple (2014)
It can be said that this is one of the best movies of Song Ji Hyo. This popular TV series, also known as Emergency Man and Woman or Emergency Boy and Girl, is broadcast by tvN with a duration of up to 21 episodes.
This drama invites Song Ji Hyo to play the role of Oh Jin Hee, a doctor whose ex-husband is also a doctor named Oh Chang Min, played by Choi Jin Hyuk.
They separated because the family did not get along and quarreled. However, a few years later, they meet again at the same hospital and under the close supervision of genius doctor Gook Cheon Soo.
Not stopping there, the two were also placed in the same room, namely the emergency room. Thus forcing them to work together to help patients. Through this drama of the romantic and comedy genre, Song Ji Hyo won the award for Best Actress of the Year from the annual DramaFever Awards.
The Fugitive of Joseon (2013)
Song Ji Hyo's next movie is The Fugitive of Joseon, also known as Thien Will, Thien Man, Thien Man. In this 20-episode drama, Song Ji Hyo plays Hong Da In, a servant of a royal physician. Hong Da In falls in love with his superior doctor named Choi Won played by Lee Dong Wook.
Gyebaek (2011)
This historical drama is set in the Baekje dynasty in the mid 7th century and stars Song Ji Hyo as Eun Go. This movie is about the knight general Gyebaek, who is known as a hero in defending the kingdom from Silla's attacks during the battle of Hwangsabeol.
General Knight Gyebaek and Eun Go seem to love each other. As a result, Eun Go becomes the target of King Ui Ja. Thanks to this 32-episode drama, Song Ji Hyo won the Best Actress Award as voted by the Director at the MBC Drama Awards.
Detectives in Trouble (2011)
Song Ji Hyo returned to the lead role in the 16-episode Troubled Detective after a long absence from the TV screen due to busy filming in movies. The drama tells the story of a group of detectives from the Seoul Gangnam police's crime division, who have various investigative abilities and methods.
Song Ji Hyo was cast as Jo Min Joo, a sharp and very active reporter who is always interested in various murder cases. He is very good at figuring out the mystery behind things. Curious about Song Ji Hyo's acting in the detective genre?
Prince of The Legend (2006)
"Prince of The Legend" or "Jumong" is a long-running historical drama that began on May 15, 2006 and ended on March 6, 2007. This MBC drama is about real life portrait of Jumong Taewang (founding king of Goguryeo Kingdom).
This historical drama is so popular that it has a total of 81 episodes. Although this movie is based on the true story of Jumong Taewang, most of the content of the film is fictional. In the drama, Song Ji Hyo plays Lady Ye So Ya, the eldest wife of Jumong Taewang.
This film helped Song Ji Hyo be nominated for Best New Actress at the Baeksang Arts Awards. This movie also stars Kim Seung Soo and Song Il Gook.
Princess Hours (2006)
This movie was also very popular in Vietnam. The movie starring Song Ji Hyo, Joo Ji Hoon, Yoon Eun Hye and Kim Jeong Hoon is also known as "Royal Palace", "Love in Palace" or "Palace of Love". It was this film that successfully brought Song Ji Hyo's name to the public's famous actor.
Song Ji Hyo plays Min Hyo Rin, one of the main characters in the movie Princess Hours, who is a ballet dancer, a perfectionist, and always puts her career first. When Min Hyo Rin was loved and proposed by Prince Lee Shin of Korea, Min Hyo Rin refused the proposal because she did not want a confined future in the palace.
Because, if you accept the marriage proposal, Min Hyo Rin will automatically become a royal princess. Movie Princess Hour has a total of 24 episodes in the romantic and humorous genre. This movie is a must see!
Was It Love (2020)
After a 2-year hiatus, Song Ji Hyo has returned to the main role in the latest drama aired on JTBC called Did We Love this Year of the Rat. The film tells the story of a woman who has lived alone for 14 years. Until four men with different personalities enter her life.
Those men are Oh Dae Oh, a Hollywood best-selling novelist and screenwriter with a bad attitude but charming, Goo Pa Do, CEO of Nine Capital, a former financial company. is a thug and is now known as the Robin Hood of the private lending industry. . Goo Pa Do himself is a scary but sexy man.
Meanwhile, Oh Yeon Woo is the most handsome and popular health instructor and teacher. He is also an attractive young man. Then there is another man whose character is still mysterious, melancholy but rich. Who can win Song Ji Hyo's heart in this drama?
Turns out Ji Hyo has acted in a lot of dramas. So, if you are a fan of Song Ji Hyo, you'd better watch all of our recommended dramas. However, if you have other movie recommendations, you can write them in the comments column.
Salenhanh – Product review blog
Address: 115 Nguyen Van Qua, Tan Hung Thuan Ward, District 12, Ho Chi Minh City
Website:  https://salenhanh.com
Mail: Salenhanh.com@gmail.com
#salenhanh #Reviewsalenhanh