Maybe some of you are not very familiar with his face. That's because this 1997-born actor is a rookie actor. He only started his acting career when he starred in a movie called Hot in 2016. It was only in 2017 that he started starring in an online drama called Flat. .
Song Geon-hee participated in a drama called Snowdrop with Blackpink member Jisoo. The actor is quite satisfied. This is proven through the many films he participates in, although he is not always the main character.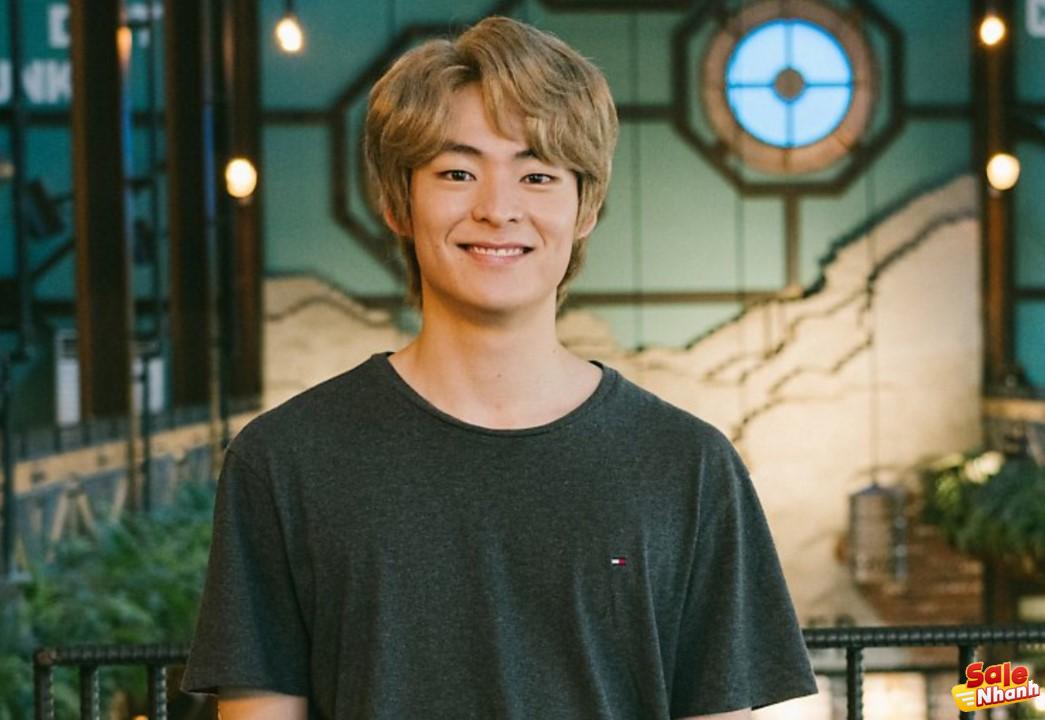 So, for those of you who want to know what dramas Song Geon-hee has starred in other than the ones mentioned earlier, check out the list of dramas here.
SKY Castle
Release year 2018
Genres Dark Comedy , Drama , Family , Satire
Director Jo Hyun Tak
Cast Yum Jung-Ah Lee Tae-Ran Yoon Se Ah Oh Na-Ra Kim Seo-Hyung
Thanks to this film, Song Geon-hee's name began to be known to a large number of Korean film connoisseurs. Sky Castle is one of the cable dramas that has successfully achieved high ratings. Song Geon-hee's performance in this drama received a lot of praise.
The story of this drama begins when there is a suicide case of Lee Myung-joo (Kim Jung-nan). She is a successful mother because her son, Park Young-jae (Song Geon-hee) entered Seoul National University.
But unfortunately, the child thinks that his admission to a famous university is just the ambition of his parents. He also decided to drop out of college and leave home. His life ended in disaster.
Arthdal ​​Chronicles
Release year 2019
Genre Fantasy , Romance
Director Kim Won Seok
Cast Jang Dong Gun Song Joong Ki Kim Ji Won Kim Ok Vin
The movie Arthdal ​​Chronicles is set in a mythical land called Arth. The inhabitants of the ancient city of Arthdal ​​competed for power.
There are also some residents who have found love in this ancient city. In order to revive the tribe and find his true roots, Eun-seom (Song Joong-ki) has to go through a lot of hardships.
Actor Song Geon-hee guest-starred in Arthdal ​​Chronics Part 3: The Prelude To All Legends. Song Geon-hee's role in this movie is Black Tongue, who is from Shahiti. To highlight his role, Geon-hee gave his best performance.
Missing: The Other Side
Release year 2020
Genre Fantasy , Mystery , Horror
Director Min Yeon Hong
Cast Go Soo Heo Joon Ho Ahn So Hee Ha Joon Seo Eun Soo
Missing: The Other Side is a fantasy-mystery film. It is said that a mystical village is inhabited by the spirits of those who are still missing. In this drama, Go Soo, who plays Kim Wook, will help these souls find the mystery of their deaths.
The role of Song Geon-hee in this movie is Father Thomas. He is a spirit whose body was lost in the South Korean War. When he was alive, he was a 22-year-old young man who had lived in the village for a long time.
Although it is about a mystical village, its inhabitants still behave like normal people. They also have jobs. Father Thomas works as a bartender at his coffee shop.
Mystic Pop-up Bar
Release year 2020
Genre Comedy, Drama, Fantasy
Director Jeon Chang Geum
Cast Hwang Jung Eum Yook Sung Jae Choi Won Young
The movie Mystic Pop-up Bar is adapted from the popular webtoon. Narration Wol Joo (Hwang Jung-eum) runs a mysterious bar.
He has a part-time employee named Han Kang-bae (Yook Sung-jae) and a chef named Gwi (Choi Won-young). In this bar, they help customers solve problems through dreams.
Actor Song Geon-hee returned to play a supporting role. This time he plays Crown Prince Yi Hon. In the future he will become Hang Kang-bae.
Snowdrop
Release year 2021
Genre Drama, Romance
Director Jo Hyun Tak
Cast Jung Hae In Kim Ji Soo
Snowdrop is Jisoo Blackpink's first drama. Despite being colored by various controversies, this Korean historical drama is still a favorite among Drakor fans. This movie is about the romance of two college students in that era.
Im Su-ho (Jung Hae-in) recounts, a graduate student from a prestigious university, who was covered in blood, and suddenly he ran to the girls' dormitory.
There, he met an English literature student from Hosu Women's University named Eun Young-ro (Jisoo). Su-ho is helped by Young-ro to heal his wound.
In this movie, Song Geon-hee does not have a big role, but his appearance is enough to attract the audience's attention because of his dashing look as a marine. Also, the acting is pretty good. He plays the role of Eun Young-u, Eung Young-ro's older brother.
The Tale of Nokdu
Release year 2019
Genre Historical Drama, Romantic Comedy
Director Kim Dong Hwi
Cast Jang Dong Yoon Kim So Hyun Kang Tae Oh Jung Joon Ho
In 2019, Song Geon-hee acted in a historical drama called The Tale of Nokdu. The main stars of this film are Kim So-hyun and Jang Dong-yoon. The film is about a man who disguises himself as a woman for some reason. He also lives in the village of widows.
In this drama, Song Geon-hee plays a character named Jun Hwang-tae. He is the older brother of Jeon Nokdu (Jang Dong-yoon).
Ultimate Weapon Alice
Release year 2022
Genre Action , Crime , Drama , Romance , School , Thriller , Youth
Director Lee Byung Hun , Seo Sung Won
Cast Park Se-Wan Song Geon Hee Kim Sung Oh
After performing successfully in Snowdrop, in 2022, Song Geon-hee returns to the screen with the lead role in his latest drama titled Ultimate Weapon Alice. In this film, he played the main role. This movie is about high school students.
Han Gyeo-wool (Park Se-wan) is a mysterious transfer student. He also turns out to be a killer. Meanwhile, Song Geon-hee plays the injured Seo Yeo-reum. Both are being chased by a criminal organization.
At Eighteen
Release year: 2019
Genre: Teenagers
Produce: Drama House, KeyEast
Director: Shim Na-yeon
Actors: Ong Seong-wu, Kim Hyang-gi, Shin Seung-ho, Kang Ki-young, Kim Kahee
Episodes: 16
The movie At Eighteen is about the problems that students face when they are 18 years old. Choi Jun-woo (Ong Seong-wu) is the main character in this movie. He is described as a student who enjoys being alone at his new school. To support his family, he works part-time.
In At Eighteen, Song Geon-hee plays a character named Shin Jeong-hu. He is an old friend of Choi Jun-woo and Kim Ji-min (Heo Young-ji). Along with Jun-woo, he works at a convenience store.
Not Alright, But It's Alright
Release year: 2018
Genre: Drama, Romance
Produce: PlayList, PlayList Global
Directed by: Shin Wan Seok Baek Hae Seon
Actors: So Joo-yun, Kim Han-na, Song Gun-hee, Min-ha, Jung Ui-sung
Episodes: 10
This time, Song Geon-hee starred in the web drama titled "It's okay, but it's okay." These drama actors are generally still new faces in the Korean film industry. This film tells about the ups and downs of workers in Korea.
It's Okay, It's Okay, tells about the difficulties that workers face. Kim Ji-an (So Ju-yeon) is a contract worker at an advertising agency. Even though he is a contract worker, he still works hard. Song Geon-hee plays Gwon Gi-u, who also works in the same office.
Flat
Release year: 2017
Genre: Romance, School, Life, Youth
Produce: Piki Pictures
Directed by: Kim Joon Mo
Actors: Song Geon Hee, Jung Hye Rin
Episodes: 8
This is another web drama starring Song Geon-hee. This is Song Geon-hee's first acting career. In this movie, he plays the main character named Sung Yeon-woo.
Sung Yeon-woo is a high school student. He meets a woman named Jung Da-mi (Jung Hye-rin).
He immediately liked Da-mi as soon as he saw Da-mi's bright red sneakers. The two then recounted their first meeting and their relationship.
Those are 10 movies by Song Geon-hee, a rookie actor. His career started to take off when he starred in the TV series Sky Castle, which became one of the hit TV series at the time.
Although he is still new, he has been trusted to play the lead role in some of his dramas. He has also appeared in popular TV series as a guest or supporting actor. Do you know Song Geon-hee? Have you seen the movie he acted in?
Salenhanh – Product review blog
Address: 115 Nguyen Van Qua, Tan Hung Thuan Ward, District 12, Ho Chi Minh City
Website:  https://salenhanh.com/en
Mail: Salenhanh.com@gmail.com
#salenhanh #Reviewsalenhanh