Acting since 1991, Son Hyun Joo is one of the veteran Korean actors who ensure quality every time they appear. He has received various awards, both nationally and internationally.
Armed with knowledge from Chung-Ang University majoring in Theater and Film, Son Hyun Joo never disappoints.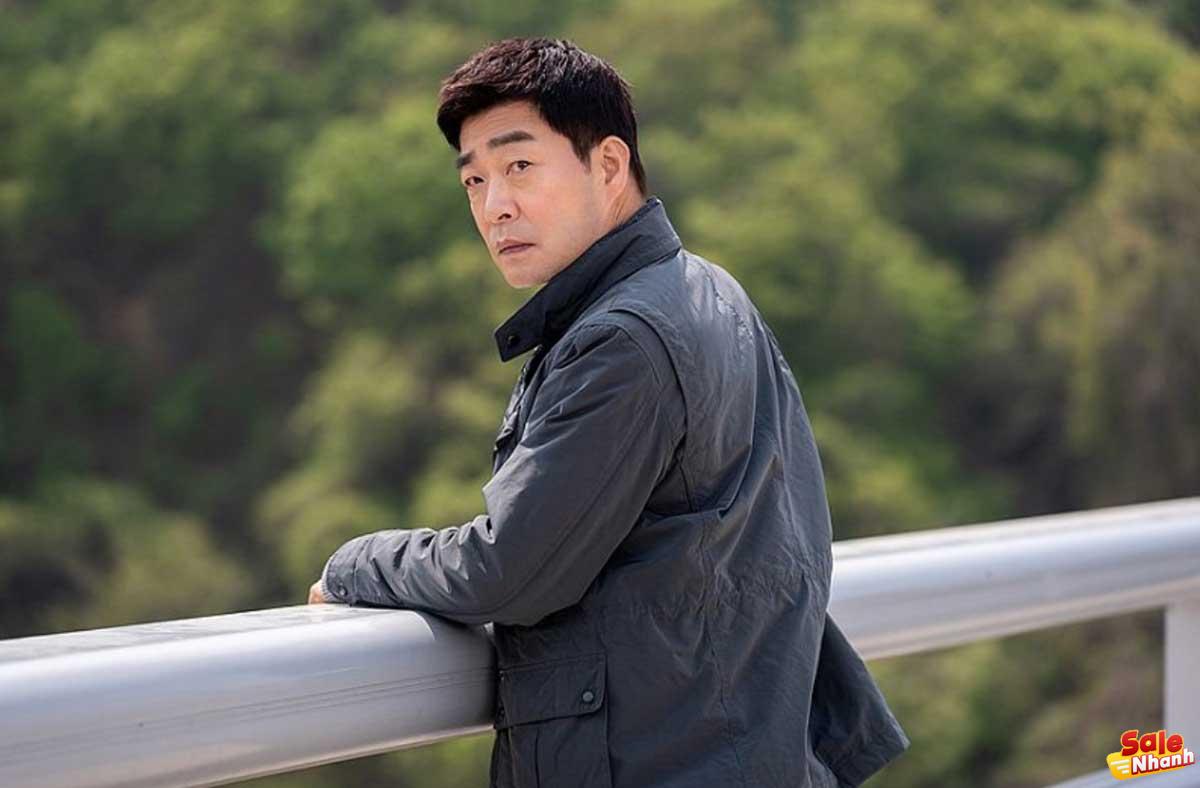 He has appeared in dozens of dramas and most of them have been successful with very high ratings. Among Son Hyun Joo's many dramas, we have selected ten that have the best story and are loved by the audience. What are ten plays? Find the answer in the article below!
Itaewon Class
Release year 2020
Genre Drama
Director Kim Sung Yoon
Cast Park Seo Joon Kim Da Mi Yoo Jae Myung Kwon Na Ra
The appearance of senior actor Son Hyun Joo in the movie "Itaewon Class" (2020) was indeed fleeting but left a lasting impression. In 20 episodes, actor Son only appeared in 3 episodes, but his role is very important for the entire storyline. Do Son plays Park Sung Yul, a father whose death ignites revenge in his son's heart.
Park Sae Ro Yi's heart breaks when he learns that his father was killed by Jang Geun Won, the son of Jang Dae Hee, the owner of Jangga or Korea's largest food company. ='As an influential person, Dae Hee easily acquitted her son of all accusations. Park Sae Ro Yi begins to plan revenge by overcoming Jangga's extraordinary achievement.
The Good Detective
Release year 2020
Genres Action , Crime , Detective , Drama , Law , Police proceedings , Workplace
Director Jo Nam Kook
Cast Son Hyun Joo Jang Seung Jo Lee Elijah Oh Jung-See Ji Seung Hyun
Son Hyun Joo's drama The Good Detective (2020) has aired for two seasons. Both are suitable for the actor to be the main character named Kang Do Chang. He is a veteran detective with a career spanning 18 years.
One day, he caught a murder suspect named Lee Dae Chul. The court sentenced him to death, but Do Chang discovered something else.
The truth or evidence he finds is supposed to free Dae Chul from prosecution. In the process, Do Chang meets a young and elite detective named Oh Ji Hyuk. Apparently he is Do Chang's new partner, who has an opposite personality. Can two detectives from two different generations and personalities get along?
Tracer
Release year 2022
Genres Action , Drama , Mystery , Horror
Director Lee SeungYoung
Cast Im Si Wan Son Hyun Joo Go Ah Sung Park Yong Woo
The next movie Son Hyun Joo starred with Im Si Wan. Entitled Tracer (2022), this is a drama set against the complexity of taxes and the corruption of tax officers. Hwang Dong Joo was assigned as the head of the tax department at 5 National Tax Services.
He worked hard to track down the hidden money from the tax service. To uncover this depravity, Dong Joo is helped by her teammate, Seo Hye Youn, who is more cheerful.
Meanwhile, In Tae Joon, played by Son Hyun Joo, turns out to have reached the pinnacle of his career as the director of the local tax office through the corruption he worked on during his career. poison.
Justice
Release year 2019
Genres Crime , Drama , Mystery , Horror
Director Jo Woong
Cast Choi Jin Hyuk Im Jin Ah Son Hyun Joo Park Sung Hoon
Lee Tae Kyung is the lawyer with the highest win rate. He can win lawsuits using his sharp logic and sharp eloquence. Behind that, he was 'using' his acquaintances from the upper class as strength. One of his regulars is Song Woo Yong, played by Son Hyun Joo.
Woo Yong himself is a businessman in the construction sector who built his business the dirty way. The cases related to the rich he assigned to Lee Tae Kyung. However, the two come into conflict over the disappearance of an actress.
Criminal Minds
Release year 2017
Genres Action , Crime , Detective , Drama , Mystery , Police proceedings , Psychological , Suspense , Horror
Director Lee Jung Hyo , Yang Yoon Ho
Cast Lee Joon Gi Son Hyun Joo Moon Chae Won Yoo Sun Lee Sun Bin
Son Hyun Joo's drama Criminal Minds (2017) is adapted from the American series of the same name. The story revolves around a group of criminal profilers who are part of a crime investigation team.
Son Hyun Joo as Kang Ki Hyung is the leader of the profilers. He goes into shock after a hospital explosion leaves SWAT officers unstoppable.
As soon as he returned to activities, Kang Ki Hyung was dragged into a serial murder case. As a result, the national crime investigation team led by him had to cooperate with other crime units. There, they meet hot-tempered police officer Kim Hyun Joon, who seems to have a personal grudge against Ki Hyung.
My Rosy Life
Release year 2005
Genre Drama
Director Kim Jong Chang
Cast Choi Jin Shil Son Hyun Joo
My Rossy Life (2005) is one of the most successful KBS dramas of all time. Rating even reached 47% and Sun Hyun Joo was awarded Excellence at KBS Drama Awards.
This drama will take you to meet Maeng Soon Yi, a woman who sacrificed her life for others. Soon Yi remembers her youth taking care of her father.
Soon Yi was forced to drop out of school and start working to pay for her younger siblings' school fees. Soon Yi's heartbreak continues until she becomes a wife because her husband, Ban Sung Moon, played by Son Hyun Joo, claims to have fallen in love with another woman. He asks for a divorce and soon, Soon Yi is diagnosed with stomach cancer.
Three Days
Release year 2013
Genre Action , Horror
Director Shin Kyung Soo
Cast Park Yoo Chun Son Hyun Joo Park Ha Sun
The Korean action horror film Three Days (2014) was inspired by the real-time format of the American series 24, so the story consists of three parts. This drama tells the story of those who swore an oath to protect the President of South Korea, his political staff and those in power who decide the life and death of the country's leader.
Son Hyun Joo plays the President of South Korea who is said to be on vacation at a private villa. In the middle of the night, three shots were fired and the president disappeared. Elite agent Han Tae Kyung as the head of the presidential bodyguard has three days to find and escort him back to the Blue House safely.
The Chaser
Release year 2008
Genres Action , Crime , Drama , Horror
Director Na Hong Jin
Cast Kim Yoon Seok Ha Jung Woo Seo Young Hee Kim Yoo Jeong
During its time on air, The Chaser (2012) achieved high ratings in terms of viewership thanks to its tight plot and phenomenal cast. In the last episode, the rating of the drama reached 22.1%.
In a nutshell, The Chaser (2012) is about detective Baek Hong Suk, played by Son Hyun Joo, whose life is suddenly ruined because his teenage daughter dies in an accident.
The wife was shocked and decided to commit suicide. He later discovers that his daughter's death was a conspiracy created by a politician named Kang Dong Yoon.
He did it to secure his future as a presidential candidate. Hong Suk, who was full of love, has completely changed into a cruel and sincere person who wants revenge.
My Too Perfect Sons
Release year 2009
Genre Comedy , Family , Romance
Director Lee Jae Sang
Cast Son Hyun Joo Lee Pil Mo Han Sang Jin Ji Chang Wook
Aired on Saturday and Sunday, Son Hyun Joo's drama My Too Perfect Sons (2009) has a fairly long duration. However, thanks to this movie, Son Hyun Joo won the Top Excellence Actor award at the 2009 KBS Drama Awards.
Here, the actor plays Song Jin Poong, a pharmacist and the eldest child in a family of 4 children, who has to work hard to support the family. Jin Poong can't forget his first love, while his mother, Ok Hee, wants him to get married soon. Ok Hee believes that her son will make a great future husband.
Golden Empire
Release year 2013
Genre Drama, Horror
Director Jo Nam Kook
Cast Go Soo Lee Yo Won Son Hyun Joo Ryu Seung Soo
Empire of Gold (2013) tells the story of a corporate family that emerged from the financial crisis that occurred in Korea in the 1990s.
They, the Sungjin Group, devastated the Korean economy but at the same time became one of the leading conglomerates in the country. Three people are vying for power to control this family's assets.
Jang Tae Joo started from the bottom to achieve her dream at the top. Without love, he married Choi Seo Yoon, the youngest daughter and heir to the business empire of Seungjin Group.
Soo Hyun Joo as Choi Min Jae is Seo Yoon's cousin and Tae Joo's biggest rival. Min Jae teams up with Seol Hee, the woman Tae Joo loves, to bring down the corporation.
Son Hyun Joo's actions in every movie he plays, never feel flawed. Although he only appeared in a few episodes, his character is very important to the whole story. The TV series he acted in always achieved much success, typically the ten films above. So are there any Son Hyun Joo dramas that you have watched or loved?
Salenhanh – Product review blog
Address: 115 Nguyen Van Qua, Tan Hung Thuan Ward, District 12, Ho Chi Minh City
Website:  https://salenhanh.com/en
Mail: Salenhanh.com@gmail.com
#salenhanh #Reviewsalenhanh