Audiences who love Korean dramas will surely remember the medical drama "Hospital Playlist" aired in early 2020. In addition to the 5 main actors, many characters in this drama have attracted the attention of the audience. fake, one of which is a general outpatient doctor Jang Gyeo Ul.
The hard-working, steadfast, innocent and straightforward Jang Gyeo Ul would not have come to life without the role of beautiful actress Shin Hyun Bin. This 1986-born actress is not a new face in the Korean entertainment industry.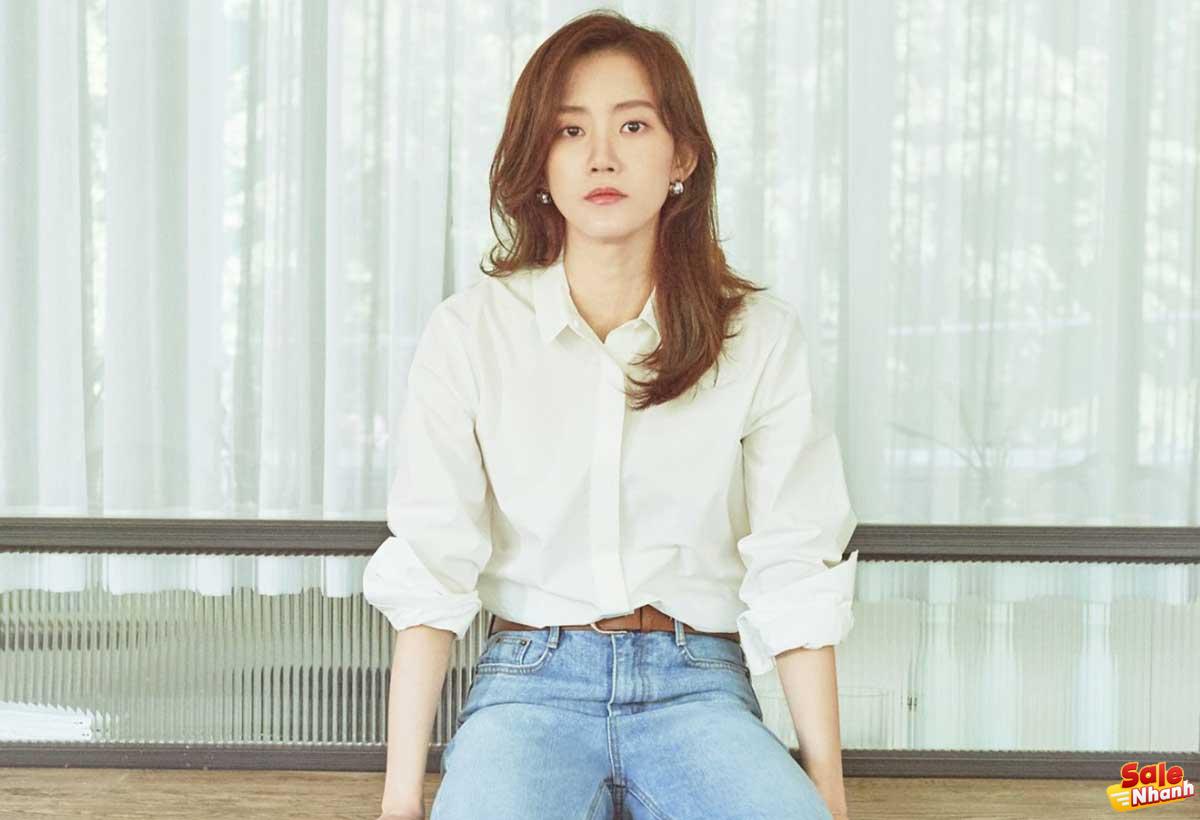 She has acted in quite a few TV series in her career. Below is a brief discussion of ten dramas starring Shin Hyun Bin.
Warrior Baek Dong-soo
Release year: 2011
Genre: Action, Friendship, History, Romance, Martial Arts
Network: SBS
Producer: K-PAX, saramin.co.kr
Directed by: Lee Hyun-Jik, Kim Hong-Sun
Actors: Ji Chang Wook, Yoo Seung Ho, Yoon So Yi, Shin Hyun Bin
Episodes: 29
Warrior Baek Dong Soo is Shin Hyun Bin's debut work in a drama. In this drama, he takes on the role of Yoo Ji Sun. She is the concubine of Crown Prince Sa Do (Oh Man Suk), who later falls in love with the main characters Baek Dong Soo (Ji Chang Wook) and Yeo Woon (Yoo Seung Ho).
This martial arts historical drama is a manga adaptation inspired by a real character, Lee Jae-heon's Honorable Baek Dong Soo. The story of this drama focuses on the journey of legendary knight Baek Dong Soo and his friends in protecting the king from a mysterious organization that plans to kill the king.
His first role in this drama earned Shin Hyun Bin the New Star Award at the 2011 SBS Drama Awards.
Kimchi Family
Release year: 2011
Genre: Food, Mystery, Romance, Drama, Family
Network: JTBC
Produce: Jidam Inc.
Director: Park Chan Hong
Actors: Song Il Gook, Park Jin Hee, Lee Min Young, Choi Jae Sung
Episodes: 24
After successful roles in historical dramas, Shin Hyun Bin returned to the small screen by participating in a family drama project called Kimchi Family. However, this time, Shin Hyun Bin appeared as Yukie, a consultant.
Kimchi Family tells the story of two brothers who inevitably have to take over the family-owned restaurant "Chunjin" after being abandoned by their father. Once upon a time, they meet Ki Ho Tae (Song Il Gook), a man with a dark past who finally joins Chunjin and starts a new life.
Mimi
Release year: 2014
Genre: Mystery, Romance
Network: Mnet
Produce: SM C&C, CJ E&M
Director: Song Chang Soo
Actors: Shim Chang Min, Moon Ga Young, Shin Hyun Bin
Episodes: 4
Mimi is a mini drama adaptation of director Lee Myung Se's 2007 film titled M. The story of this drama focuses on Han Min Woo (Shin Chang Min), a designer. novice webtoon has partial amnesia .
His career immediately skyrocketed, which really made him feel depressed. Not to mention he is also stressed because he is always haunted by memories of the past. So Min Woo ended up trying to recover his lost memories as a high school student, which actually led him to memories of his first love, Mimi (Moon Ga Young). ).
In this miniseries, Shin Hyun Bin participates as Jang Eun Hye, the manager of the webtoon publishing company where Min Woo works.
Madame Antoine: The Love Therapist
Release year: 2016
Genre: Romance, Comedy
Network: JTBC
Produce: GnG Productions
Director: Kim Yun Cheol
Actors: Han Ye Seul, Sung Joon
Episodes: 16
In this romantic comedy aired by JTBC, Shin Hyun Bin was invited to appear as a guest. The character played by Shin Hyun Bin is Claire Han, a human rights lawyer who turns out to be the ex-lover of the main character Choi Soo Hyun played by Sung Joon.
Madame Antoine herself tells the love story between a fake fortune teller named Go Hye Rim (Han Ye Seul), an expert mood reader, and the famous American psychologist Choi Soo Hyun.
Queen of Mystery
Release year: 2017
Genre: Mystery, Comedy
Network: KBS
Produce: AStory
Directed by: Kim Jin Woo, Yoo Yeong Eun
Actors: Choi Kang Hee, Kwon Sang Woo, Lee Won Geun, Shin Hyun Bin
Episodes: 16
Queen of Mystery tells the story of Yoo Seol Ok (Choi Kang Hee), who buried her dream of becoming a detective after marrying a prosecutor. But one day, he meets detective Ha Wan Seung (Kwon Sang Woo) who gives him a chance to fulfill his dream.
Eventually, the two begin to work together to solve mysterious cases. In this drama project, Shin Hyun Bin plays Jung Ji Won, a lawyer from a famous law firm who is obsessed with detective Ha Wan Seung.
Argon
Release year: 2017
Genre: Drama, Politics, Investigation
Network: tvN
Produce: Studio Dragons
Director: Lee Yoon Jung
Actors: Kim Joo Hyuk, Chun Woo Hee
Episodes: 8
Just like in the movie Queen of Mysteries, here Shin Hyun Bin plays a lawyer. This time he plays Chae Soo-Min, a successful lawyer who is really heartbroken because the person he likes is marrying his best friend.
The series focuses on the group's struggles on the popular investigative news show Argon. Here they try to maintain their idealism in conveying news based on truth even though many groups are trying to get in the way of their goals.
Just Between Lovers
Release year: 2017
Genre: Romance, Romance
Network: JTBC
Produce: Celltrion Entertainment
Director: Kim Jin Won
Actors: Lee Jun Ho, Won Jin Ah, Lee Ki Woo, Kang Ha Na
Episodes: 16
Just Between Lovers is about Lee Gang Doo (Lee Joon Ho) who dreams of becoming a soccer player. However, an unfortunate accident caused him to injure his leg and his father died. While at the worst moment of his life, he meets Ha Moon Soo (Won Jin Ah), both of whom have experienced unfortunate events in their lives.
In this drama, Shin Hyun Bin was invited as a guest for the final episode, he played a talented and charismatic architect.
Mistress
Release year: 2018
Genre: Mystery, Thriller, Romance
Network: OCN
Producer: Studio Dragon, Chorokbaem Media
Director: Han Ji Seung
Actors: Han Ga In, Shin Hyun Bin, Choi Hee Seo, Goo Jae Yee
Episodes: 12
Mistress is a TV series adapted from a Western series aired by BBC in 2008-2010 with the same title. All in all, this movie tells the story of four friends with each of their complicated life stories.
However, one day, they are faced with a problem they never imagined before, which is a murder mystery. In this mystery drama, Shin Hyun Bin has the opportunity to play the main character named Kim Eun Soo, a psychiatrist.
Confession
Release year: 2019
Genre: Horror, Mystery, Law, Drama, Investigation
Network: tvN
Manufacture: Ace Factory
Directed by: Kim Chul Gyu, Yoon Hyun Gi
Actors: Lee Jun Ho, Yoo Jae Myung, Nam Ki Ae, Shin Hyun Bin
Episodes: 16
The story of this drama begins with Choi Do Hyun (Lee Jun Ho), who suffered from heart disease since childhood. Then the miracle finally came and gave him the chance to have a heart transplant.
When the operation was successful, the father was accused of murder, so he received the death penalty. Therefore, Do Hyun promises to reveal his father's case by becoming a lawyer.
In the movie Confession, Shin Hyun Bin plays the role of Han Yoo Ri. He is a journalist, as well as Do Hyun's partner and friend.
Hospital Playlist
Release year: 2020
Genre: Friendship, Comedy, Romance, Slice of Life, Drama, Medical
Network: tvN
Produce: Egg is Coming, CJ ENM
Directed by: Shin Won Ho
Actors: Jo Jung Suk, Yoo Yeon Seok, Jung Kyung Ho, Kim Dae Myung, Jeon Mi Do
Episodes: 12
In the drama that received the Best Drama Award at the Brand Awards Ceremony of 2020, Shin Hyun Bin played the role of Jang Gyeo Ul. This number is the only third-year general surgery inpatient with 13 surgeons.
Hospital Playlist itself focuses on the professional and personal lives of five medical professionals at Yulje Medical Center. It turns out that these five doctors have been friends for 20 years since they were in college.
So, those are ten dramas starring Shin Hyun Bin for those who want to see the role-playing skills of this beautiful actress. So, which Shin Hyun Bin dramas caught your attention the most?
Salenhanh – Product review blog
Address: 115 Nguyen Van Qua, Tan Hung Thuan Ward, District 12, Ho Chi Minh City
Website:  https://salenhanh.com/en
Mail: Salenhanh.com@gmail.com
#salenhanh #Reviewsalenhanh