The beautiful actress Seo Ji-hye made her acting debut in the world of acting in 2003 when she starred in a TV series called All In and she made her first appearance in a supporting role. Even so, in that movie, she was able to compete in acting with top Korean stars, such as Lee Byung-hun, Song Hye-kyo, and Ji Sung.
The actress graduated from Sungkyunkwan University, born in 1984, since childhood dreamed of becoming an artist. So, when she was in college, Seo Ji Hye majored in acting.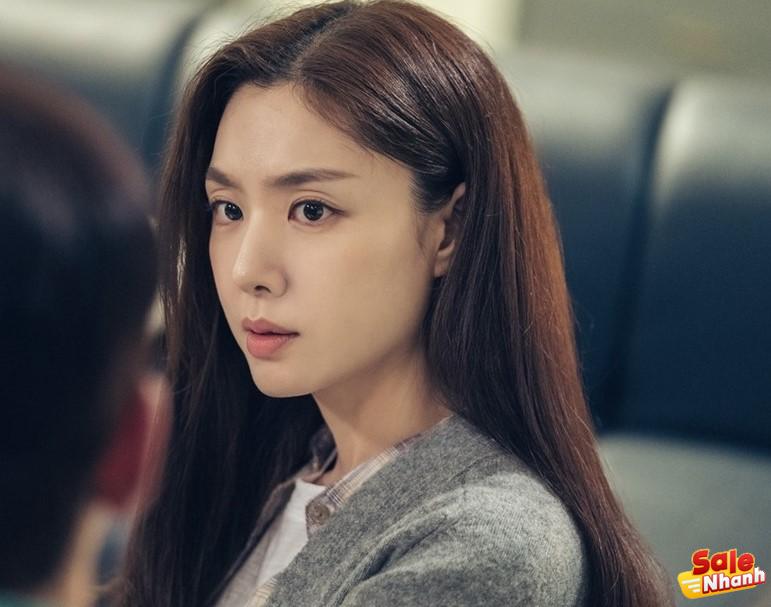 In 2019 along with Son Ye-jin and Hyun Bin, he starred in the hit drama "Crash Landing on You". So, here are 10 drama titles recommended by Seo Ji-hye for you to watch.
Crash Landing on You
Release year 2019
Genre Comedy, Military, Political, Romance
Director Lee Jung Hyo
Cast Hyun Bin Son Ye Jin Seo Ji Hye Kim Jung Hyun
In 2019, actress Seo Ji-hye attracted the attention of Drakor audiences thanks to her appearance in the drama "Crash Landing on You". He competes with Son Ye-jin on Hyun Bin.
This drama tells the story of a chaebol from Korea named Yoon Se-ri (Son Ye-jin). He got stuck in North Korea while paragliding. Later, Se-Ri is helped by a North Korean soldier named Ri Jeong-Hyeok (Hyun Bin).
Over time, seeds of love bloom between Se-ri and Jeong-hyeok. However, there is a third of them, that is Seo Dan (Seo Ji-hye).
She is Jeong-Hyeok's fiancé. At first, Seo Dan looked very cruel with his cold attitude. As time passed, Seo Dan became an independent and loving woman.
Kiss Sixth Sense
Release year 2022
Genres Comedy , Fantasy , Romance , Supernatural , Office
Director Nam Ki Hoon
Cast Yoon Kye Sang Seo Ji Hye Kim Ji Suk Lee Joo Yeon
Kiss Sixth Sense is Seo Ji-hye's latest drama. This series airs in 2022 and presents a unique story.
Adapted from the webtoon, this drama is about Hong Ye-seul (Seo Ji-hye), the head of an advertising agency department.
Ye-seul has extraordinary abilities. He can see the future of people when his lips come into contact with other people's body parts.
The special thing is that one day Ye-seul accidentally kisses Cha Min-hoo (Yoon Kye-sang), her annoying boss. So he can see what will happen in the future with the boss.
Dinner Mate
Release year 2020
Genre Comedy, Drama, Life, Romance
Director Go Jae Hyun , Park Bong Sub
Cast Song Seung Heon Seo Ji Hye Lee Ji Hoon Son Na Eun
Seo Ji-hye in this movie plays the role of Woo Doo-hee. He is a somewhat quirky director, but has a strong personality. The story goes that Woo Do-hee has gone through two breakups but he is still passionate about his work.
There is also another character Kim Hae-kyung (Song Seung-heon), a food psychologist. This man becomes Do-hee's lover. This movie has a special cameo related to Crash Landing on You.
49 Days
Release year 2011
Genres Body Swap , Fantasy , Horror , Romance
Director Jo Young Kwang
Cast Lee Yo Won Nam Gyu Ri Jung Il Woo Jo Hyun Jae Bae Soo Bin Seo Ji Hye
49 Days made Seo Ji Hye's name even more famous in the acting world. This drama tells the story of a tragic accident that happened to Shin Ji-hyun (Nam Gyu-ri).
A few days before the wedding, she was in a car accident. The accident happened because Ji-hyun was shocked to see her fiancé Kang Min-ho (Bae Soo-bin) having an affair with her best friend.
The character of the best friend named Shin In-jung is played by Seo Ji-hye. He betrayed Ji-hyun because he had a grudge.
Ji-hye's performance as the villain in this drama was quite impressive, so she was nominated for the 2011 SBS Drama Awards.
Dr. Brain
Release year: 2021
Genre: Mystery, Horror, Science Fiction, Medicine
Production: Bound Entertainment, Kakao Entertainment, Dark Circle Pictures, StudioPlex
Director: Kim Jee-woon
Actors: Lee Sun-kyun, Seo Ji-hye, Lee Jae-won, Lee Yoo-young, Park Hee-soon, Jo Bok-rae
Episodes: 6
Dr. Brain is the first original Korean drama on AppleTV+. A series of top Korean stars present to bring the story of Dr. Brain .
Lee Sun-kyu takes on the lead role of Go Se-won, a genius scientist who has a very sharp memory of his past.
After the death of his entire family from a mysterious accident, Go Se-won uses his skills to access his wife's brain. The goal is to find out the mystery of his family.
Another character is Jung Jae-yi, played by Lee You-young. Meanwhile, after starring in My Name, Park Hae-soo appeared in this movie as Lee Kang-moo. Meanwhile, Seo Ji-jye plays lieutenant Cho, the lieutenant of the investigation unit.
Heart Surgeons
Release year: 2018
Genre: Medical Film
Produce: The Story Works
Director: Jo Young-kwang
Actors: Um Ki-joon, Go Soo, Seo Ji-hye
Episodes: 32
This drama by Seo Ji-hye has a medical theme. The film's title is Heart Surgeons and the focus of the story is on a group of surgeons. They struggle to save their patients.
Seo Ji-hye plays the character Yoon Soo-yeon. He is a thoracic surgeon. Soo-yeon is the daughter of the director of Taesan Hospital.
In the hospital he practiced. Thanks to her acting in this drama, Seo Ji-hye also won the "Best Actress" category award at the 2018 SBS Drama Awards.
I'll Give You The Stars & The Moon
Release year: 2012
Genre: Romance, Life, Family, Romance
Manufacture: –
Director: Jun Sung-Hong
Actors: Jo Dong Hyuk, Seo Ji Hye, Go Se Won, Moon Bo Ryung
Episodes: 129
This family-themed drama has quite a few episodes, specifically 129. Conflicts occur in the family, causing them to be divided. However, at the end of the story, they realize that family will always be there even in the most difficult situations.
Seo Jin-woo (Jo Dong-hyuk) is a surgeon whose childhood trauma caused him to have a fear of surgery. Han Chae-won (Seo Ji-hye) works as a food researcher and really loves Jin-woo.
Meanwhile, the ambitious Cha Gyung-joo (Moon Bo-ryung) leaves Jin-woo for Han Min-yeok (Go Se-won). The three engage in a love and hate relationship.
Thanks to her good performance in this drama, Seo Ji-hye was also awarded the Best Actress in a Daily Drama at the 2012 KBS Drama Awards.
Noble Woman
Release year: 2014
Genre: Romance
Produce: Drama House
Directed by: Han Chul-soo, Sunwoo Young-gun
Actors: Seo Ji-hye, Park Jung-ah, Hyun Woo-sung, Jung Sung-woon
Episodes: 114
Seo Ji Hye plays the lead role in this drama. Yoon Shin-ae (Seo Ji-hye) is a maid.
He decided to work in a department store and dropped out of school. While Lee Min-ah (Park Jung-ah) is the son of a department store owner.
Shin-ae is heartbroken because her lover has an affair with Min-ah. But he finally found a new love. Unfortunately, that didn't last long as the man she loved died in a plane crash.
What's puzzling, however, is that she became a partial owner of the shares of the department store where she works thanks to her husband's parents. Even though he is rich, he is still not happy.
Kim Soo Ro
Release year: 2010
Genre: Historical Drama
Produce: Sangsang Networks
Director: Choi Jong Soo
Actors: Ji Sung, Bae Jong-ok, Yu Oh-seong, Seo Ji-hye, Go Joo-won, Kang Byul, Lee Pil-mo
Episodes: 32
Kim Soo Ro tells the story of the first king of Gaya (Ji Sung) who succeeded in unifying the 12 small countries of Byeonhan. He is a gentleman as well as a free spirit.
Although he has the typical temper of a revolutionary, he has a gentle charm. His gentleness can win over his enemies.
Before becoming king, he grew up to be Jobang in the blacksmith village. When he became king, he faced many difficulties. Kim Soo Ro became king after competing with Seok Tal-hae (Lee Pil-mo), the 4th king of Saro Kingdom.
Seo Ji-hye plays Huh Hwang-ok, the wife of Kim Soo-ro. She is Queen Gaya, the first daughter of Hur Jang-sang, a wealthy relative of India. The queen is very elegant and exotic.
Chun Ja's Happy Events
Release year: 2008
Genre: Romance, Family
Manufacture: –
Directed by: Jang Geun-soo, Joo Sung-woo
Actors: Seo Ji-hye, Go Doo-shim, Joo Sang-wook, Wang Bit-na, Kim Kibum
Episodes: 111
Seo Ji-hye plays a character named Yeon Boon-hong. He is the only child of Hwang Chun-ja (Go Doo-shim), a single mother.
One day, Boon-hong becomes pregnant. However, her boyfriend asked her to have an abortion. However, Boon-hong disagreed with this opinion.
While traveling with two close friends who are his lovers, he and his friend had an accident. Only Boon-hong survived.
However, her friend's boyfriend's parents think that Boon-hong is the boyfriend of their pregnant daughter. Thanks to this misunderstanding, Boon Hong got out of trouble even though she was forced to lie to her family.
Those are 10 movies that have the participation of Seo Ji-hye. The actress who recently appeared in the TV series Kiss the Sixth Sense is more than just an artist.
She has successfully collected several awards, such as Best New Actress (Shin Don) and Best Actress Award in Daily Drama.
His cold face makes him suitable for the role of a villain. Are you a fan of Seo Ji-hye?
Salenhanh – Product review blog
Address: 115 Nguyen Van Qua, Tan Hung Thuan Ward, District 12, Ho Chi Minh City
Website: https://salenhanh.com/en
Mail: Salenhanh.com@gmail.com
#salenhanh #Reviewsalenhanh