Surely we have heard the songs Kill Em with Kindness and Same Old Love by American singer Selena Gomez. What some people don't know is that she actually started her career not as a singer, but as an actress for children's films, including Disney productions.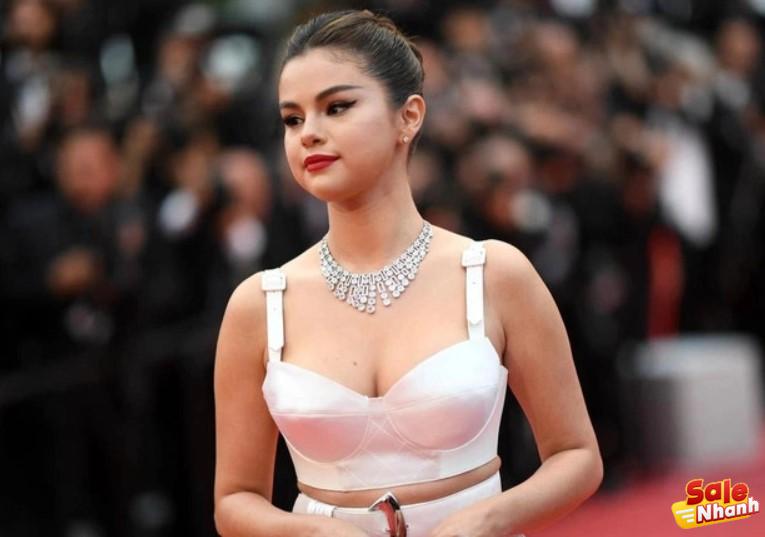 Selena Gomez's career path in the entertainment world is truly unique. Usually the music first, then the acting. On the other hand, Selena currently has several titles in which she has starred. It's amazing how successful she can be in both areas. Success in music, success in acting! Here are 10 movies Selena Gomez recommends!
Monte Carlo [2011]
Release year : 2011

Genre: Adventure, Romantic Comedy

Directed by: Thomas Bezucha

Actors: Selena Gomez, Leighton Meester, Katie Cassidy

Production company: Fox 2000 Pictures, Regency Enterprises, Di Novi Pictures
Grace and Emma are two best friends who work as waitresses. They planned a vacation after graduating from school to France. Emma's stepfather, worried that his son was on vacation alone, asked Grace's half-sister, Meg, to come along. The three end up on vacation in France, but run into a lot of trouble.
Grace is played by Selena Gomez, while Emma is played by Katie Cassidy and Meg is by Leighton Meester. In this film, Grace is faced with the fact that France is not as beautiful as she imagined. Especially since she's been lulled into pretending to be a princess of the British royal family, which complicates matters even more.
Ramona and Beezus [2010]
Release year : 2010

Genre: Family, Comedy

Directed by: Elizabeth Allen

Actors: Joey King, Selena Gomez, John Corbett, Bridget Moynahan

Production company: Fox 2000 Pictures, Di Novi Pictures, Impact Productions
Ramona, a 3rd grader with high imagination and creativity. Unfortunately, he doesn't get along with his older sister, Beezus, who is popular and smart. Beezus is not that close while Ramona is very close. Trouble arises when the father loses his job and is in danger of losing their house.
In Selena played the character Beezus. Selena has portrayed the life of a near-perfect teenager, even making her sister always compared and feel inferior. Even so, they are forced to work together for the good of the family, no matter what.
Spring Breakers [2012]
Release year : 2012

Genre: Crime, Drama

Directed by: Harmony Korine

Actors: Vanessa Hudgens, Selena Gomez, Ashley Benson

Production company: Muse Productions, Division Films, O 'Salvation
Faith, Cany, Brit and Cotty are planning a spring break to Florida. Their goal is nothing but enjoying the beach and partying. Arriving in Florida, everything went smoothly until they were finally arrested by the police. It doesn't take long for him to be freed by a man named Alien who literally drags them into the gangster life.
Selena plays the character Faith. She becomes a spirited young girl who wants to experience a hedonistic life with her three best friends. The appearance of the Alien, played by James Franco, causes conflict. Their friendship is tested in a world never imagined before.
Neighbors 2: Sorority Rising [2016]
Release year : 2016

Genre: Comedy

Directed by: Nicholas Stoller

Actors: Seth Rogen, Rose Byrne, Zac Efron

Production company: Universal Pictures, Perfect World Pictures, Point Gray Pictures
A couple, Mac and Kelly, feel their lives change after being interrupted by a group of boys gathered next door. This time they have a new neighbor, the girls' sorority. Thought they would be good neighbors, but in reality they caused more trouble.
Neigbors 2: Sorority Rising is the sequel to their previous film, Neighbors. Zac Efron, Seth Rogen, Rose Byrne and Dave Franco are still starring alongside Chloe Garet-Moretz. In this movie, Selena plays a sorority president named Phi Lambda, who forbids the sorority from having parties.
The Fundamentals of Caring [2016]
Release year : 2016

Genre: Drama

Directed by: Rob Burnett

Actors: Paul Rudd, Craig Roberts, Selena Gomez

Production company : Worldwide Pants, Levantine Films
Ben takes a course to become a nanny. After completing the course, she got a job looking after a child with a rare disease named Trevor. They travel away from home to relax. Along the way, they meet Dot, a woman looking for a ride. Each of them has problems to deal with.
Selena plays the character Dot. She becomes a woman who has just been abandoned by her mother and wants to relieve her sadness by going to the mountains. This comedy genre film brings a positive message to help people with the abilities we have. Comedy films appeal to typical people.
Getaway [2013]
Release year : 2013

Genre: Action, Horror

Directed by: Courtney Solomon

Actors: Ethan Hawke, Selena Gomez, Jon Voight

Production company: Dark Castle Entertainment, Signature Entertainment, After Dark Films, Silver Reel
Brent had just arrived home when it turned out that his wife was gone. Through a text message, he learns that his wife has been kidnapped. To get the ransom, he had to commit several car thefts. He stole a car that the owner, The Kid, was still riding in. The two then work together to uncover the kidnapping of Brent's wife.
Selena plays the character of The Kid. He has to compete with veteran actor Ethan Hawke in an adventure film with many chase scenes. Compared to other films starring Selena, Getaway is one of the most different. So sorry to miss it.
The Dead Don't Die [2019]
Release year : 2019

Genre: Horror, Comedy

Directed by: Jim Jarmusch

Actors: Bill Murray, Adam Driver, Tilda Swinton, Chloë Sevigny

Production company: Kill the head
It is said that there is a town called Centerville where most of the inhabitants know each other. A strange phenomenon occurs when the time of day and night becomes irregular due to the displacement of the earth's axis. As a result, there are zombies roaming at night and two police colleagues, Chieff Cliff Robertson and Ronnie Peterson become the mainstays to kill the zombies.
This movie features many players from actors to musicians. Bill Murray and Adam Driver became the main characters playing Cliff Roberton and Ronnie Peterson. Besides them, there are names like Iggy Pop, RZA to Tom Waits. Selena plays Zoe, a woman stranded in Centreville with her friends.
Wizards of Waverly Place: The Movie [2009]
Release year : 2009

Genre: Family, Comedy, Fantasy

Directed by: Lev L. Spiro

Actors: Selena Gomez, David Henrie, Jake T Austin, Jennifer Stone

Production company : Pretty River Productions, LLC
Jerry and his wife took their 3 children Justin, Alex and Max on vacation in the Caribbean. There, they must hide their identities as witches until Archie finds out. Archie then invites them to work together to find the stone of dreams that can grant wishes.
Selena plays Alex, a young woman with magical abilities. In the search for the Stone of Dreams, Alex, his brothers, Archie and Giselle encounter so many challenges that they must engage in a magical battle. A genre of fantasy film as well as an entertaining drama.
A Rainy Day in New York [2019]
Release year : 2019

Genre: Comedy, Romance

Directed by: Woody Allen

Actors: Timothée Chalamet, Elle Fanning, Selena Gomez

Production company : Gravier Productions, Perdido Productions
Gatsby and Ashleigh are lovers visiting New York. Gatsby goes with Ashleigh to meet a director named Roland Pollard for his college assignment. When going for an interview, Ashleigh was actually casting with a woman named Shannon.
Selena plays Shannon, an actress who co-stars with Ashleigh. Because of his busy schedule, Ashleigh accidentally ran into Gatsby and the two were attracted to each other. While it sounds like a love triangle, this drama is actually more focused on how popularity can affect a person's personality.
In Dubious Battle [2016]
Release year : 2016

Genre: Crime, Drama, History

Directed by: James Franco

Actors: Nat Wolff, James Franco, Vincent D'Onofrio, Selena Gomez

Production company: Thats Hollywood, Ambi Pictures, RabbitBandini Productions
Mac and Jim want to protect workers from the tyranny of capitalist owners. The two infiltrate Bolton's apple plantation. They called on workers to go on strike. However, Bolton prepared another plan to prevent his workers' strike.
The movie In Dubious Battle is an adaptation of the book by John Steinbeck. In this film, Selena plays the character Lisa London, one of the female characters involved in the action. She later becomes romantically involved with Jim, played by Natt Wolff. This drama shows what political strategy and working conditions were like in America in the 1930s.
If you look around, the films with the participation of Selena are indeed very diverse. This proves he's really talented. Are there any Selena movies that you love? If so, you can leave a review in the comments column provided. The reviews you write will be useful additional information for other readers. So don't be shy, friends!