Sean Penn has become one of the top filmmakers in Hollywood thanks to his two Oscar winning acting and a number of films that keep getting better and better. Born in California on August 17, 1960, he began his career as an actor in one of the popular TV series Little House on the Prairie, where he acted in only one episode. directed by his father, Leo Penn.
In the early 1980s, Sean Penn made his way to the big screen with Taps [1981] and Fast Times at Ridgemont High [1982], quickly establishing him as one of the most gifted teen actors. Subsequent films further honed and solidified his talent through films dominated by the crime drama genre.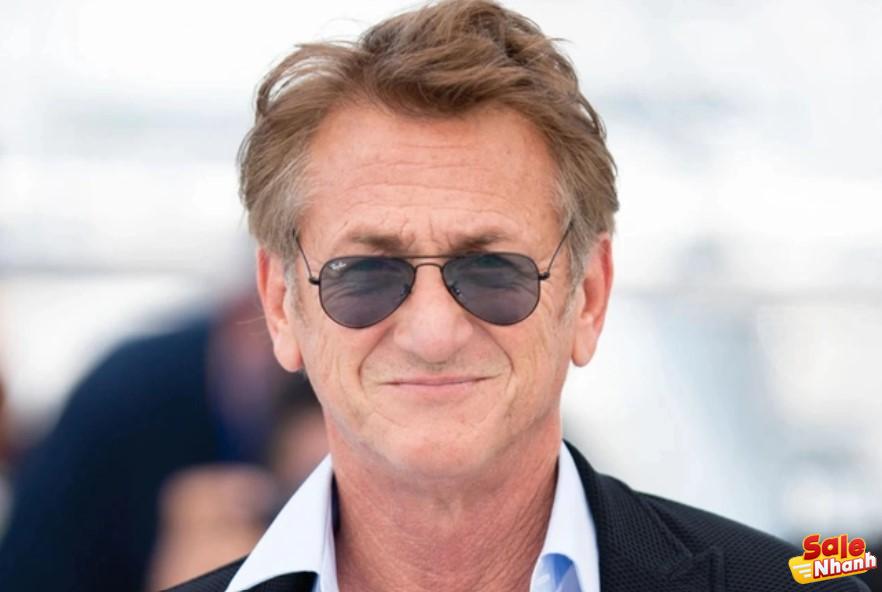 To follow the trail of his brilliant acting career, here are 10 of the best movies of Sean Penn's career that are still ongoing and will probably make great movies. most other.
State of Grace [1990]
Release year: 1990
Genre: Action, Crime, Drama
Directed by: Phil Joanou
Actors: Sean Penn, Ed Harris, Gary Oldman
Production company : Cinehaus, Orion Pictures, The Rank Organization
In this crime thriller from Phil Joanou, Sean Penn plays an undercover cop who hunts down the mafia boss in his hometown. The resulting conflict drained Penn's acting prowess and received rave reviews from critics. Acting synergistically with Ed Harris makes this film a cult classic.
A well-known film critic, Vincent Leo praised Sean Penn's performance as high as the sky. According to him, Penn can show a latent evil aura about him and cause many conflicts, which is the translation of his heart's struggle. The lines he gives seem to decide life and death for him.
Carlito's Way [1993]
Released year: 1993
Genre: Crime, Drama, Horror
Directed by: Brian De Palma
Actors: Al Pacino, Sean Penn, Penelope Ann Miller
Production company: Universal Pictures, Epic Productions, Bregman / Baer Productions
One of Al Pacino's best films also made Sean Penn's acting career flourish. His role is that of a lawyer and Carlito's best friend. His appearance was so different from previous films, that audiences were shocked and began to recognize that Sean Penn was one of the best actors in acting.
For the role of David Kleinfeld, Penn shaved off his front hair and appeared with a slightly red curly hairstyle. In addition, his face is also made up with round glasses that make his appearance almost unlike himself. This is a proof after deciding to retire from cinema early.
Dead Man Walking [1995]
Release year: 1995
Genre: Crime, Drama
Directed by: Tim Robbins
Actors: Susan Sarandon, Sean Penn, Robert Prosky
Production company : Havoc, Polygram Filmed Entertainment, Working Title Films
The image of Elmo Patrick Sonnier and Robert Lee Willie is the basis for the story and characters of this prison-themed film directed by Tim Robbins. The character played by Sean Penn has a close relationship with a nun played by Susan Sarandon, which makes the killer his spiritual teacher.
The performance of Sean Penn and Susan Sarandon in this film was able to mesmerize viewers and film critics. This is evidenced by the fact that Sean Penn was nominated in the Best Actor category and Susan Sarandon actually took home the Academy Award for Best Actress. Besides, the appearance with many tattoos on Sean Penn's body is really convincing in the role of a criminal.
The Game [1997]
Release year : 1997
Genre: Drama, Mystery, Horror
Directed by: David Fincher
Actors: Michael Douglas, Deborah Kara Unger, Sean Penn
Production company: Polygram Filmed Entertainment, Propaganda Films, A&B Producoes, Lda.
Director David Fincher, who is known for his psychological thrillers, this time combines Michael Douglas with Sean Penn in a film with a curious element of mystery thanks to its atmosphere and carefully choreographed plot. .
Sean Penn plays the main character's younger brother, played by Michael Douglas. Although many critics praised Michael Douglas' performance, Sean Penn attracted more attention as a mysterious character. With his acting causing question marks, whether his intentions are good or bad, only at the end of the movie will you find out the answer.
The Thin Red Line [1998]
Release year : 1998
Genre: Drama, War
Directed by: Terrence Malick
Actors: Jim Caviezel, Sean Penn, Nick Nolte
Production company: Fox 2000 Pictures, Geisler-Roberdeau, Phoenix Pictures
In this poetic war drama from Terrence Malick, Sean Penn is just one of many actors appearing in this Pacific World War II drama. His portrayal of Sergeant Edward Welsh appeared comparable to the performance of the other actors, who were also at their maximum even though they only received a scene or two.
Although not in any nominations at various world film festivals, but Sean Penn's appearance in this film is quite impressive. This happens more because he rarely appears as assertive as his character in this movie, where he often appears with a negative aura in some of the previous crime dramas. .
Sweet and Lowdown [1999]
Release year: 1999
Genre: Comedy, Drama, Music
Directed by: Woody Allen
Actors: Sean Penn, Samantha Morton, Woody Allen
Production company : Sweetland Films, Magnolia Productions
In this Woody Allen film, Sean Penn showed his comedic side which turned out to be quite good, after struggling more with the drama and crime genre. His portrayal of Emmet Ray, a jazz guitarist in a relationship with a mute woman, is one of the most memorable characters in Woody Allen's films.
With his thin mustache and seemingly unique round glasses, Sean Penn's performance this time earned him another Oscar nomination in the Best Actor category. Their good collaboration with Samantha Morton proves the quality of their acting, which has been praised for being able to translate a heart-touching story.
I Am Sam [2001]
Release year : 2001
Genre: Drama
Directed by: Jessie Nelson
Actors: Sean Penn, Michelle Pfeiffer, Dakota Fanning
Production company: New Line Cinema, Avery Pix, The Bedford Falls Company
In this thriller that marked the career of child actress Dakota Fanning, Sean Penn plays Sam Dawson, a disabled father trying to gain custody of his 7-year-old daughter. The soundtrack of the film contains songs by The Beatles, making this movie even more ethereal.
Dakota Fanning can really steal a lot of attention with his performance, but Sean Penn has also been nominated for Best Actor at the Academy Awards and several other prestigious film festivals. , such as the Screen Actors Guild Awards and Satellite Awards. In addition, Michelle Pfeiffer can also make up for the acting of these two stars.
Mystic River [2003]
Release year : 2003
Genre: Crime, Drama, Mystery
Directed by: Clint Eastwood
Actors: Sean Penn, Tim Robbins, Kevin Bacon
Production company: Warner Bros., Village Roadshow Pictures, NPV Entertainment
This is probably the best movie ever starring Sean Penn, whose acting abilities are truly quality and convincing. Naturally, he later reaped many awards from various world film festivals, one of which was Best Actor from the Oscars.
In this psychological thriller from Clint Eastwood, the emotions Penn displays when she loses her child and later finds out that her child has been murdered, and her suspicions towards her best friend. themselves, felt and touched by the audience. He has won a total of 14 Best Actor Awards from 24 nominations at various world film festivals.
21 grams [2003]
Release year : 2003
Genre: Crime, Drama, Horror
Directed by: Alejandro G. Iñárritu
Actors: Sean Penn, Benicio Del Toro, Naomi Watts
Production company: This Is That Productions, Y Productions, Mediana Productions Filmgesellschaft
Sean Penn's acting ability in 2003 has received a lot of praise not only from the movie Mystic River but also from Alejandro Gonzalez Inarritu's psychosocial drama opposite Naomi Watts and Benicio Del Toro. A film with a non-linear plot that is quite confusing for those who are not familiar with the genre.
He plays Paul Rivers, a mathematician upset and confused by his liver disease who meets a drug addict woman who lives far from her family. They then intertwine the story with a converted former criminal.
Sean Penn's dark acting and many somber faces have earned him critical acclaim and have also been included in various world film awards, whether as a winner or a winner. nominations. This is proof of his consistency in form from film to film thanks to his acting training so far.
Milk [2008]
Release year : 2008
Genre: Biography, Drama
Directed by: Gus Van Sant
Actors: Sean Penn, Josh Brolin, Emile Hirsch
Production company : Focus Features, Axon Films, Groundswell Productions
Another film that brought him the Best Actor Oscar is an LGBT-themed political drama. His portrayal of Harvey Milk, the first gay character to enter politics as a minor in California, is impressive. A far cry from the performance in the previous films, this time Penn appeared a bit feminine.
This Gus Van Sant film chronologically follows Milk's journey from an ordinary citizen to a minor member of parliament and the steps he took to fight for gay rights. Almost all gay activity in the 1970s was explicit and tended to be vulgar.
Watching his filmography filled with crime-themed thrillers, Sean Penn has become one of Hollywood's top actors who have proven his acting quality. Winning two Oscars as Best Actor is the best achievement that is still very possible, because there are still many big movies that will have the participation of the main actors.
In addition to being an actor, he is also very good at acting. He has directed five films and one of them, Into the Wild [2007], has won numerous awards. His future in the Hollywood film industry is very open, as he is a very active and productive person, and also has many wide connections.