Sam Claflin is an actor born in Ipswich, Suffolk, England. He started his step into the acting world by appearing in a number of dramas in 2010. The actor has entered his thirties quite steadily in his work. Debuting from a small role on the small screen eventually led him to a big role on the big screen.
His name began to become more widely known through the roles of Philip Swift in Pirates of the Caribbean: Stranger Tides and Finnick Odari in The Hunger Games. We can see his growth in acting by watching the movies he has starred in. These are the 10 best movies from Sam Claflin, an actor who is constantly working. Check out the following review!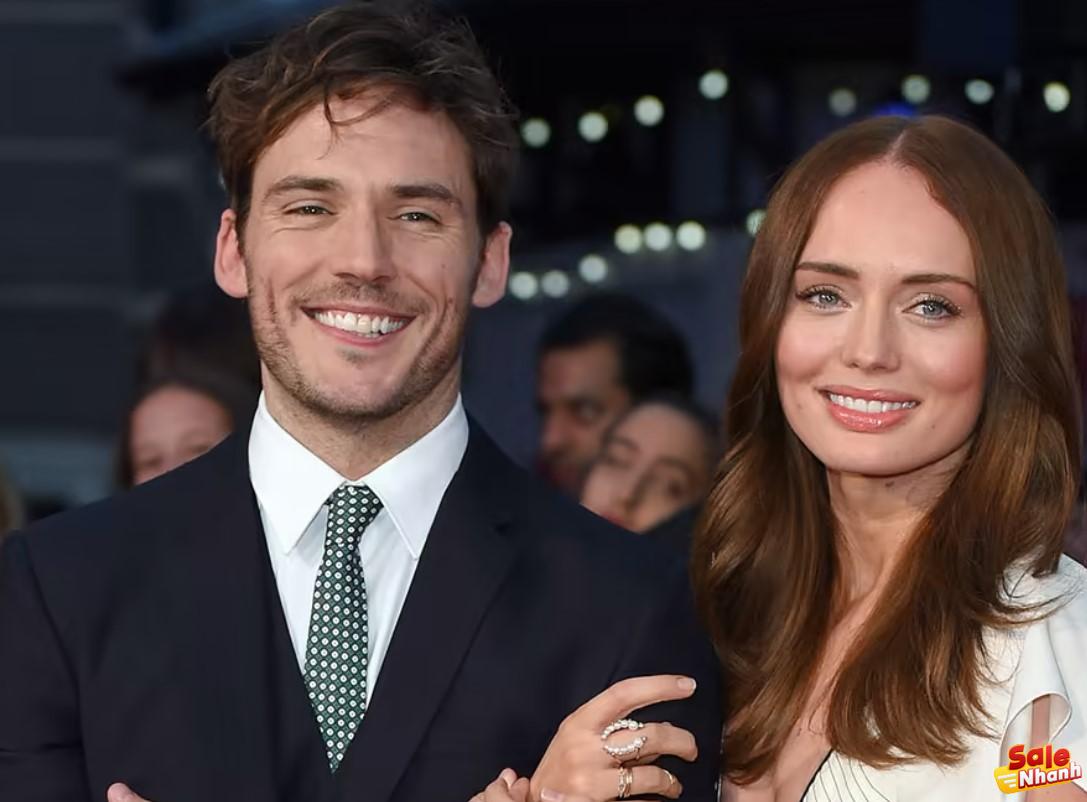 Love, Rosie [2014]
Release year : 2014

Genre: Comedy, Romance

Directed by: Christian Ditter

Actors: Lily Collins, Sam Claflin, Christian Cooke

Production company : Canyon Creek Films, Constantin Film
Rosie Dunne and Alex Stewart played by Claflin are two people who have been friends since childhood. Rosie wants to continue her studies in hotel management in Boston while Alex is on a scholarship to medical school at Harvard. Growing up, Alex earned a scholarship while Rosie worked while waiting for a call from the hotel school.
They both later have separate lovers and Rosie is pregnant so she has to reconsider her intention to pursue her dream. They secretly love and miss, only reality can separate them. Will they be able to be reunited? This movie goes deeper than just young love.
Adrift [2018]
Release year : 2018

Genre: Action, Adventure, Biography

Directed by: Baltasar Kormákur

Actors: Shailene Woodley, Sam Claflin, Jeffrey Thomas

Production company: Huayi Brothers, Ingenious, Lakeshore Entertainment
Tami, an adventurous woman. He is willing to leave his established job as a chef and choose to do odd jobs to escape his routine. He uses money from his job to travel the world and one of his goals is Tahiti.
Arriving in Tahiti, he meets a sailor named Richard, played by Claflin. They received a job offer to travel around the world by exploring the oceans and they accepted. The problem was, they were faced with something that couldn't be fought, that was nature. They must weather the storm that threatens their lives.
The Nightingale [2018]
Release year : 2018

Genre: Adventure, Drama, Horror

Directed by: Jennifer Kent

Actors: Aisling Franciosi, Michael Sheasby, Maya Christie

Production company: Causeway Films, Made Up Stories, Adelaide Film Festival
In 1825, Clare was an Irish prisoner who had just served a sentence of seven years. After his release, he just wants revenge on Lieutenant Hawkins, played by Claflin. Clare's husband was one of the victims of the atrocities committed by Hawkins and his army. It turns out Clare isn't the only one who wants to finish off Hawkins.
Clare then teamed up with Billy. They go through the forest to find Hawkins and finish him off. The intention was not easy to carry out because Hawkins had bodyguards. Fear and revenge haunt Clare throughout her journey. Can Clare get revenge? Or was Clare herself killed by Hawkins and his bodyguards?
Me Before You [2016]
Release year : 2016

Genre: Drama, Romance

Directed by: Thea Sharrock

Actors: Emilia Clarke, Sam Claflin, Janet McTeer

Production company: Metro-Goldwyn-Mayer (MGM), New Line Cinema, One Film at a Time
Louise Clark is a working-class woman. He doesn't have much expertise so he has to go to the agency to apply for a job. The vacant vacancy is to work for Traynors, one of the wealthiest famous families. After being interviewed, Louise is hired as a babysitter for the Traynor family, Will.
Will, played by Claflin, is cold as he is still not ready for his paralysis. Louise had to adapt to facing Will in order to earn a decent income. Gradually, Will begins to melt and is able to accept Louise as a friend even though he has more affection for her. Where will their relationship go next?
The Riot Club [2014]
Release year : 2014

Genre: Drama, Horror

Directed by: Lone Scherfig

Actors: Sam Claflin, Max Irons, Douglas Booth

Production company: Film4, HanWay Films, British Film Institute (BFI)
The Riot Club is a closed group made up of only upper-class kids. Riley, played by Claflin, is a new student who has to adapt to a new environment. It was made difficult because he had to deal with bullying. During her student life, Riley was in constant contact with Miles.
Unlike Riley, Miles can enjoy the good times on campus, such as having a girlfriend and relaxing in solving problems. Both were nominated to become members of the Riot Club, which created a rivalry between the two. The film tells the social life of young people in a unique way.
The Corrupt [2019]
Release year : 2019

Genre: Crime, Drama, Horror

Directed by: Ron Scalpello

Actors: Sam Claflin, Timothy Spall, Hugh Bonneville

Production company : Motion Picture Capital, Creativity Capital, Eclipse Films
Liam McDonagh, played by Claflin, is a talented boxer who was once jailed. He wants to reconnect with his loved ones and live a peaceful life with his family. Before going to prison, his family got into trouble with a criminal gang. To accomplish his goal, Liam learns many new things like finance, politics and others.
In an effort to fulfill his noble goals, Liam must deal with corrupt property developer Clifford Cullen. This was exacerbated by the death toll before the 2012 Olympics held in London. Liam has to face big problems to get a better future.
Journey's End [2018]
Release year : 2018

Genre: Drama, War

Directed by: Saul Dibb

Actors: Paul Bettany, Sam Claflin, Stephen Graham

Production company : Fluidity Films, British Film Company, Third Friday Films
Set in World War I, in 1918, a team is assigned to northern France. They are led by Captain Stanhope, played by Claflin. While waiting for the arrival of the Germans, team members Osborne, Trotter and Hibbert rested.
He drank a lot of whiskey to get rid of his fear. Likewise, when faced with emergency situations, he tends to be erratic while having to lead his men to complete tasks and get out safely. The film is not only about the war but also about the mental state of the people involved.
The Quiet Ones [2014]
Release year : 2014

Genre: Horror, Mystery, Horror

Directed by: John Pogue

Actors: Jared Harris, Sam Claflin, Olivia Cooke

Production company : Caffeination, Exclusive Media Group, Hammer Film
Professor Coupland wants to conduct an experiment that disproves the existence of the supernatural. He suggested that trance events could be cured by scientific equipment. To conduct the test, Copeland recruited several assistants, namely Krissi, Harry and Brian McNeil, played by Claflin, to record.
The subject of the study was Jane Harper, who was known to suffer from psychosis and a host of other quirks that caused her to be ostracized. He was locked in a room where rock music was playing. This is done so that he does not doze off and psychologically agitate so that he can unleash tremendous power.
My Cousin Rachel [2017]
Release year : 2017

Genre: Drama, Mystery, Romance

Directed by: Roger Michelle

Actors: Rachel Weisz, Sam Claflin, Holliday Grainger

Production company : Fox Searchlight Pictures, Free Range Films
Philip Ashley, played by Claflin, is an orphan from a young age. His cousin, Ambrose, decided to take care of him and even become his guardian. He lived well with Ambrose until his cousin went to Florence. Ambrose sends him a letter telling him that he will soon marry his girlfriend, Rachel.
Not long after the letter, Ambrose died. Philip tries to figure out the reason for Ambrose's death. Suspicion was directed at Rachel. Philip finds Rachel and begins to investigate. His intentions fail because Rachel's charm obscures his original intentions and makes a part of him distrust Rachel as the killer.
Their Finest [2016]
Release year : 2016

Genre: Comedy, Drama, Romance

Directed by: Lone Scherfig

Actors: Gemma Arterton, Sam Claflin, Bill Nighy

Production company: BBC Films, Welsh Government, Pinewood Pictures
In 1940, England was in trouble due to difficulties on the battlefield. The British Ministry of Information is planning to make a propaganda film with the aim of raising people's spirits.
Tom Buckley, played by Claflin, was chosen to write the screenplay for the film. He chose Catrin Cole to write the lines for the women in the film. Buckley and Catrin team up to make a movie about saving Dunkirk's army of heroes.
Catrin's profession was opposed by her husband, who was mortally wounded in the Spanish Civil War. Despite this, Catrin continued her efforts with Buckley to move people in her country. Are propaganda films effective?
If you need a reference to fill your spare time, the 10 best Sam Claflin movies reviewed above could be an option. Don't forget, if you've seen it, you can share your opinion in the comment column or share your version of the 10 best Sam Claflin movies!