The name Ryu Kyung Soo is probably still unfamiliar to those who love Korean dramas. The actor born on October 12, 1992 has indeed appeared more in many different titles.
Some films have even entered international awards, such as The Broker. He has also appeared in other popular series such as Jung_E which recently premiered on Netflix, The Call, The Divine Fury and Midnight Runners.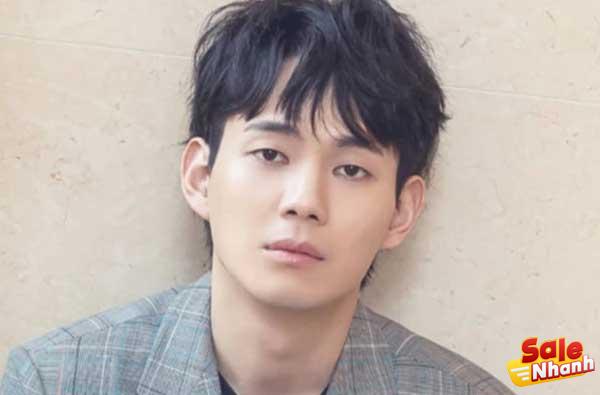 Despite appearing more in movies, Ryu Kyung Soo also appeared in a number of dramas. One of the most popular and well-known movies is Itaewon Class which he co-starred with Park Seo Joon. Then what did he play? Salenhanh has summarized some of his plays below.
Itaewon Class
Release year 2020
Genre Drama
Director Kim Sung Yoon
Cast Park Seo Joon Kim Da Mi Yoo Jae Myung Kwon Na Ra
This movie really succeeded in capturing the attention of the public. In fact, many viewers who are not fans of Drakor also watch this movie. Starring Park Seo Joon, Kim Da Mi, Yoo Jae Myung, and Kwon Nara, Itaewon Class has become one of the third most watched dramas on JTBC.
In this drama, Ryu Kyung Soo doesn't play the main role, but his character in this movie is very important. He plays Choi Seung Kwan, one of the DanBam employees recruited by Park Sae Ro Yi. He is a loyal employee because he is always ready and loyal to Park Sae Ro Yi.
Itaewon Class is about a young man named Park Sae Ro Yi's struggle to get revenge on the company where his father works. When Park Sae Ro Yi was in school, his father worked at a company called Jangga Group. His father was a confidant as well as very reliable.
One day, his father died from an accident. However, the case seems to be covered up. Park Sae Ro Yi later found out that it was the son of the Jangga company boss who beat his father. Not silent, Park Sae Ro Yi also tried to claim justice for his father.
Unfortunately, Jangga Corporation is too hard to fight because Park Sae Ro Yi is alone and has nothing. Since then, Park Sae Ro Yi is determined to uncover the corruption of Jangga Corporation. He also worked hard until he was able to build his own store which he named DanBam.
Confession
Release year 2019
Genres Drama , Law , Mystery , Horror
Director Kim Chul Gyu , Yoon Hyun Gi
Cast Lee Jun Ho Shin Hyun Bin Yoo Jae Myung Nam Ki Ae
Ryu Kyung Soo's facial aura seems suitable for playing a serious character. In the movie Confession, he also plays a quite different character, that is Han Jong Goo. The character Han Jong Goo is quite important in this drama because he is a fugitive in a murder case.
In this crime-thriller-themed drama, Ryu Kyung Soo teams up with some of the top actors like Lee Joon Ho and Yoo Jae Myung. When it was broadcast domestically and internationally, "Confession" received a warm welcome with ratings that could reach 7%.
Confession tells the story of Choi Do Hyun, a boy with a heart defect. Due to illness, he had to spend his childhood in the hospital. Luckily it turned out to be his way, he got a donor heart.
But unfortunately, shortly after he was successfully operated on, his father was arrested on charges of murder and received the death penalty. To learn about his father's very strange case, Choi Do Hyun is determined to uncover it by working as a lawyer when he grows up.
Glitch
Release year 2022
Genres Comedy , Mystery , Science Fiction , Suspense , Horror
spiritual director deok
Cast Jeon Yeo-been Nana Lee Dong Hwi Ryu Kyung Soo
Not many sci-fi dramas are produced in this ginseng country, but one of the latest dramas starring Jeon Yeo Bin has an interesting premise. Besides Jeon Yeo Bin, the movie Glitch also features Nana, Lee Dong Hwi, Ryu Kyung Soo.
The drama tells the story of Hong Ji Hyo, who is searching for the whereabouts of her lover, Lee Si Guk. When he disappeared, Hong Ji Hyo saw his girlfriend disappear along with a mysterious light. Ji Hyo believes that Lee Si Guk has been abducted by aliens.
Along with her friend Nana and other UFO club members, Hong Ji Hyo tries to find her lover. Ryu Kyung Soo plays Kim Byung Joo, a police officer involved in the investigation of Lee Si Guk's disappearance.
Hellbound
Release year 2021
Genre Drama , Horror , Mystery , Supernatural
Director Yeon Sang Ho
Cast Yoo Ah In Park Jung Min Kim Hyun Joo Won Jin Ah
This series only has 6 episodes, but there is no doubt the excitement. With scenes of gruesome monsters brutal enough to kill a human, this movie caught the attention of viewers on the Netflix streaming channel.
Hellbound stars Yoo Ah In as Jung Jin Soo and Kim Hyun Joo as Min Hey Jin. Meanwhile, Ryu Kyung Soo plays Yu Ji, one of the maids at the church who hides the truth about hell's decision from the public.
With a dark fantasy theme, Hellbound tells the story of an era when people know in advance when they will die and go to hell. Monsters from hell have come to the world to kill humans.
These monsters become executioners or angels of death for those who have committed many sins during their lifetime.
Lovestruck in the City
Release year 2020
Genre Drama , Life , Romance , Youth
Director Park Shin Woo
Cast Ji Chang Wook Kim Ji Won
17 episodes long, Lovestruck in the City gathers top actors like Ji Chang Wook, Kim Ji Won. The two play a boy and a girl who like each other. Ryu Kyung Soo himself is cast as a supporting actor, specifically Kang Geon.
Lovestruck in the City is packed with a rather unique concept, namely in the form of a documentary in which six people are interviewed about their love lives. Of course, each of them has their own interesting stories.
When compared to other Korean dramas in general, this series airs shorter despite having almost the same number of episodes. Lovestruck in the City has a duration of only 30 minutes/episode.
Happy Ending
Release year 2012
Genre Drama
Director Kwak Yoon Jung
Cast Choi Min Soo Shim Hye-Jin So Yu Jin Kim So Eun
This drama is quite underrated compared to other TV series. Taking the premise of a rather sad story, Happy Ending is about a man named Kim Doo Soo who works as a local news reporter. He is always busy with work, so he does not have much time to spend with his family.
Living with his wife and three children, Kim Doo Soo never thought he would experience a painful fate. One day, he felt pain in his chest. Doo Soo then goes to the hospital and undergoes some tests. As a result, Doo Soo contracted a serious illness.
Not wanting to leave in vain, he prepared to leave and had a beautiful farewell to his family. In this movie, Ryu Kyung Soo's role is really not much. He just played the role of Park Jung Ho.
Those are some of the dramas that Ryu Kyung Soo has acted in. Out of the previous 6 dramas, Itaewon Class has indeed become the most popular drama he has ever acted in. But his work won't stop there. It is known that Ryu Kyung Soo is also preparing for another drama project, you know. We'll just wait, yes!
Salenhanh – Product review blog
Address: 115 Nguyen Van Qua, Tan Hung Thuan Ward, District 12, Ho Chi Minh City
See more at: https://salenhanh.com/en/movie-reviews/
Mail: Salenhanh.com@gmail.com
#salenhanh #Reviewsalenhanh