Ryu Jun Yeol's acting skills have paved the way for him to compete with senior actors in the industry. His films have been released under a variety of titles and stories, and most of them have been successful in the market.
In his latest movie, "Alien," Ryu Jun Yeol stars alongside Kim Tae Ri, So Ji Sub, and Kim Woo Bin, and is expected to surprise audiences once again with his performance.
If you can't wait for the release of "Alien," you can still enjoy Ryu Jun Yeol's previous films. Here are some recommendations for you to check out!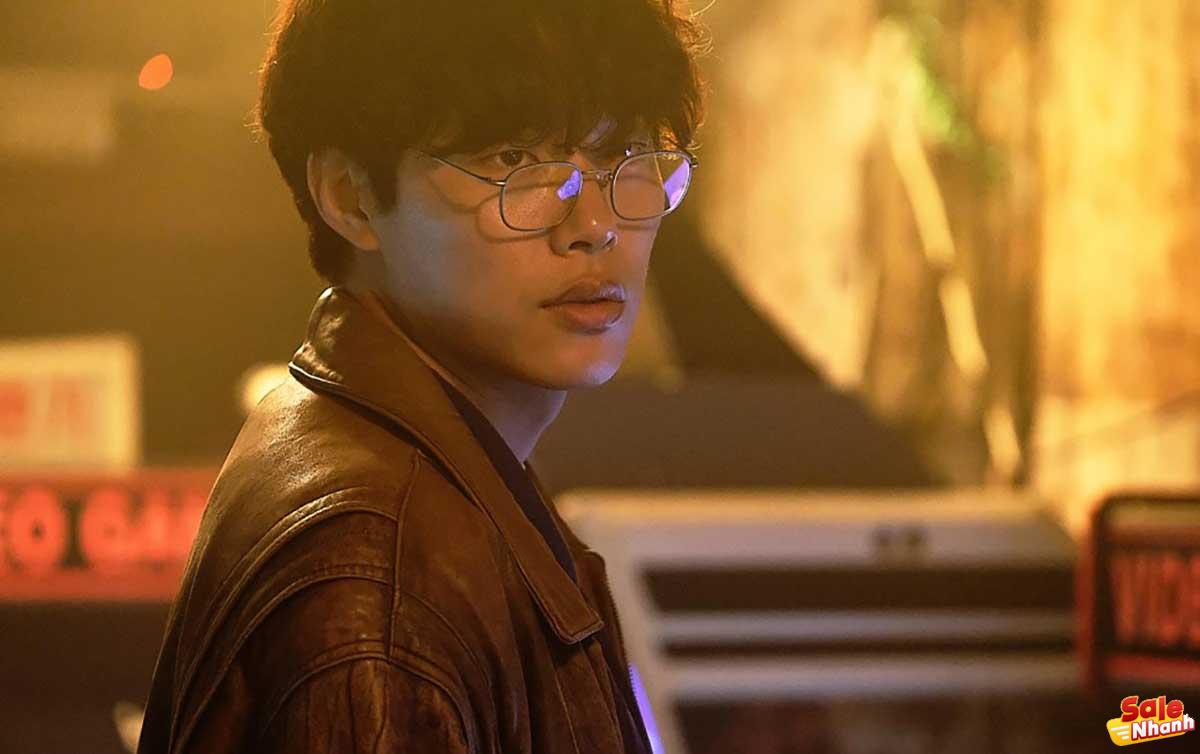 The Battle: Roar to Victory
Aired Date/Year : August 7, 2019
Actors: Yoo Hae Jin, Ryu Jun Yeol, Jo Woo Jin, Hiroyuki Ikeuchi, Kazuki Kitamura
Genre: History, Action
Directed by: Won Shin Yun
Author: Hong Ui Jung
Producer : Kim Tae Won
The movie Ryu Jun Yeol released in 2019 has the theme of history and war when Korea went to war with Japan. The Battle: Roar to Victory tells the story of Korean warriors' struggle to liberate their country from Japanese occupation.
They are Hwang Hae Cheol (Yoo Hae Jin) who is proficient with swords, Byeong Gu (Jo Woo Jin) a sniper, and Jang Ha (Ryu Jun Yeol), a young army commander willing to risk his life. to attract the Japanese. army into a trap they had prepared.
Aided by other warriors, they attempt to defeat the Japanese led by General Kusanagi (Kazuki Kitamura).
Thanks to the plot and everything neatly organized, The Battle: Roar to Victory has been nominated and won several awards.
For example, at the 27th Korean Culture and Entertainment Awards (2019), this film won the Grand Prize for Motion Picture. Same goes for the director and cinematographer: Best Director in Film and Best Cinematography.
Hit and Run Squad
Aired Date/Year : January 30, 2019
Actors: Gong Hyo Jin, Jo Jung Suk, Ryu Jun Yeol
Genre: Action, Crime
Director : Han Jun Hee
Author: Bae Se Young
Bringing together three great Korean actors, Hit and Run Squad is an enjoyable and quality spectacle in terms of plot and characters.
The drama tells the story of a policewoman named Eun Si Yeon (Gong Hyo Jin) who has to be transferred to handle runaway cases because she can't prove the corrupt behavior of Jung Jae Chul (Jo Jung). Suk).
Jung Jae Chul is a former F1 driver who now has a hobby of committing crimes on the street by driving his vehicle as fast as lightning.
Unable to catch Jae Chul as a corruption suspect, Si Yeon, who collaborated with Seo Jin Jae (Ryu Jun Yeol) also had a hard time catching Jae Chul for speeding on the road.
Jin Jae is the youngest member of Si Yeon's team. His appearance is very unconvincing but he is actually a determined investigator.
Jin Jae has a past that makes him the person he is today. The racing scene he did with Jo Jung Suk also makes this drama even better!
Money
Aired Date/Year : March 20, 2019
Actors: Ryu Jun Yeol, Yoo JI Tae, Jo Woo Jin
Genre: Action, Crime, Drama
Director : Park Noo Ri
Author: Park Noo Ri
Producer: Han Jae Duk, Yoon Jong Bin
Duration: 115 minutes
Country : Korea
As one of the five hit films at the Korean box office at the time of its release, Money (2019) becomes the next film of Ryu Jun Yeol to be successful in the market. In the drama, Ryu Jun Yeol plays Jo Il Hyun, a young stockbroker with dreams of becoming rich.
His dreams feel far-fetched as he has no connection to anyone. He also threatened to be fired soon. Until one day he is contacted by someone named Beonhopyo (Yoo Ji Tae). Thanks to that, Il Hyun immediately made a lot of money.
However, Beonhopyo is actually a stock market scammer. He was a con man who took advantage of Il Hyun and dragged him into crime. So how does the stockbroker's story end?
Little Forest
Aired Date/Year : February 28, 2018
Actors: Kim Tae Ri, Ryu Jun Yeol, Moon So Ri, Jin Ki Joo
Genre : Slice of Life, Drama, Friendship, Food
Directed by: Yim Soon Rye
Author: Daisuke Igarashi (manga), Hwang Sung Goo
Producer: Ku Jung A, Shin Bum Soo
Duration: 103 minutes
Country : Korea
In the drama aired in 2018, Ryu Jun Yeol encountered beautiful actress Kim Tae Ri. Adapted from Daisuke Igarashi's popular manga Little Forest, this film was a market success with a profit of US$11.1 million.
Directed by Yim Soon Rye, this drama tells the story of a girl named Hye Won (Kim Tae Ri), who has to move to her hometown, returning to her childhood home after a difficult time. difficult to achieve his dream in the city.
At the village, Hye Won reunites and chats with her two childhood friends, Lee Jae Ha (Ryu Jun Yeol) and Joo Eun Sook (Jin Ki Joo).
Moving to her hometown is Hye Won's attempt to heal her heart, especially after her mother leaves. He heals himself by returning to nature; Garden, cook and reconnect with these two friends.
Believer
Aired Date/Year : May 22, 2018
Actors: Cho Jin Woong, Kim Joo Hyuk, Ryu Jun Yeol, Kim Sung Ryung, Park Hae Joon, Cha Seung Woon
Genre: Action, Horror, Drama, Crime
Directed by: Lee Hae Young
Screenwriter: Jung Seo Kyu Young, Lee Hae Young
Producer: Jung Hee Soon, Han Seung Hee, Yoon Suk Chan
Duration: 123 minutes
Country : Korea
Ryu Jun Yeol's films never disappoint the audience. The results are always successful in the market, including Believer (2018).
This film has attracted the attention of 1 million moviegoers in just 5 days, and also ranked in the Korean box office hit chart for six weeks ahead of Deadpool 2, Star Wars Story and Avengers: Infinity War.
Believer (2018) tells the story of detective Won Ho (Cho Jin Woong) in disguise trying to catch a Korean drug lord.
He begins the endeavor by working with Teacher Lee's network through his subordinate named Rak (Ryu Jun Yeol). Will Detective Won be successful in catching this notorious criminal?
The King
Release year 2017
Genre Action , Crime , Drama
Director Han Jae Rim
Cast Jo In Sung Jung Woo Sung Kim Ah Joong
Tae Soo (Jo In Sung) is a prosecutor from a poor family. He found that strength was the most important thing. Becoming a prosecutor did not immediately change his life, especially from an economic point of view.
This condition leads him to an opportunity that makes Tae Soo associate with wealthy, powerful and powerful prosecutors.
He is enjoying his new life. However, he can simultaneously witness the cruelty of life. Including when the life of his childhood friend, Choi Doo Il (Ryu Jun Yeol), must tragically end.
A Taxi Driver
Aired Date/Year: August 2, 2017
Actors: Song Kang Ho, Thomas Kretschmann, Ryu Jun Yeol, Yoo Hae Jin
Genre: History, Drama
Director : Janghoon
Author: Eom Yu Na
Producer: Park Un Kyoung, Choi Ki Sup
Duration: 137 minutes
Country : Korea
A Taxi Driver is the next movie of Ryu Jun Yeol that also leaves an impression in many people's memories. Based on the true story of Korea's dark history, A Taxi Driver was selected as the Best Foreign Language Film at the 90th Academy Awards.
Starring Song Kang Ho and Thomas Kretschmann, the film is filled with emotion. In the drama, Ryu Jun Yeol plays a student named Gu Jae Sik. It is said that Gu Jae Sik is one of the few students who is able to communicate in English.
This ability really helps Jurgen Peter Hinzpeter (Thomas Kretschmann) in covering the riots that occurred in Korea in the 1980s.
Acting with Song Kang Ho, Ryu Jun Yeol looks very lithe. Not to mention the other characters that Yoo Hae Jin takes on fully. If you are curious about his acting in this movie, watch it now and don't forget to prepare tissues!
Heart Blackened
Release date/year : November 2, 2017
Actors: Choi Min Sik, Park Shin Hye, Ryu Jun Yeol, Lee Ha Nee, Park Hae Joon, Lee Soo Kyung
Genre: Horror, Crime, Drama
Director : Jung Ji Woo
Screenwriter: Xing Fei, Jung Ji Woo
Producer : Park Joon
Duration: 125 minutes
Country : Korea
Ryu Jun Yeol once participated in the role of a master in the movie Heart with senior Choi Min Sik and beautiful Park Shin Hye. Here, he plays the role of Dong Myeong, a big fan of Yoo Na (Lee Ha Nui).
As a fan, Dong Myeong is more accurately described as a stalker as he even installed CCTV in the basement of Yoo Ja's apartment. However, who would have thought that the CCTV footage he posted could help solve a case.
Heart Blackened tells the story of a tycoon named Im Tae San (Choi Min Sik) having an affair and intends to marry his girlfriend, a singer named Yoo Na (Lee Ha Nui).
Wedding plans turn into chaos when daughter Im Mi Ra (Lee Soo Hyung) sees her future mother's sex scandal video.
Both of them got into a fight. Unfortunately, the next day Yoo Na was found lifeless. As the last person to interact with Yoo Na, Mi Ra is suspected of being the culprit. Is it true that Mi Ra killed people?
One Way Trip
Release date/year: March 24, 2016
Actors: Ji Soo, Suho, Ryu Jun Yeol, Kim Hee Chan
Genre: Youth, Friendship, Drama, Life, Adulthood
Director : Choi Jeong Yeol
Author: Choi Jeong Yeol
Producer: Ahn Byung Rae, Lim Soon Rae
Duration: 93 minutes
Country : Korea
Four young men in their 20s planned a trip before one of them did his military service. They are Yong Bi (Ji Soo), Ji Gong (Ryu Jun Yeol), Sang Woo (Suho) and Soo Man (Kim Hee Chan).
However, who would have thought that this joyful trip would end in disaster. One Way Trip is a movie with many lessons. Their friendship is tested under difficult circumstances.
That's not to say meddling in other people's affairs can lead to disaster, and adult problem-solving often costs children. Intrigued by Ryu Jun Yeol's film about this movie? You must see it soon!
Socialphobia
Release date/year: March 12, 2015
Actors: Byun Yo Han, Lee Joo Seung, Ryu Jun Yeol, Ha Yoon Kyeong, Yoo Dae Hyeong, Park Geun Rok
Genre: Youth, Friendship, Drama, Life, Adulthood
Director : Hong Seok Jae
Screenwriters: Hong Seok Jae, Jo Seul Ye, Kwon O Rang, Koo Sung Mo
Producer: Yu Yeong Sik, Choi Equan
Duration: 102 minutes
Country : Korea
Ji Woong (Byun Yo Han) and Yong Min (Lee Joo Seung) are preparing to take the exam to become a police officer. However, both are intrigued and annoyed by a person named Re-Na who has posted hateful statements about a soldier's death.
Along with seven other friends, including Yang Ge (Ryu Jun Yeol), they track down Re-Na. Arriving at the location, the group of youths are shocked by Re-Na's death. What will happen next?
Socialphobia has won and been nominated in many prestigious award events. Through this film, Ryu Jun Yeol was also nominated as the Best New Actor at the 3rd Wildflower Film Awards 2016.
Alienoid
Release year 2022
Genre Action , Adventure , Fantasy , History , Mystery , Science Fiction
Director Choi Dong Hoon
Cast Ryu Joon Yeol Kim Tae Ri Kim Woo Bin So Ji Sub Yeom Jung Ah
After Little Forest (2018), Ryu Jun Yeol returned to acting in a movie with Kim Tae Ri. This time, they met in the sci-fi, action, fantasy film project called Alienoid (2022).
Here, Ryu Jun Yeol plays Mureuk, a witch with a magic fan, living in the 1390s.
Mureuk participates in a highly dangerous quest to win the Sword God. Because the blade is not only his target, but also alien beings from the 22nd century.
Mureuk and his two bodyguards live inside the fan, competing with them for the mysterious and magically powerful sword.
The success that Ryu Jun Yeol's films have achieved, like it or not, also shows the actor's qualities. Famous for his role as Kim Jung Hwan in Reply 1988, this actor born on September 25, 1986 can't seem to stop showing off his best abilities. Out of the movies above, which one intrigues you the most?
Salenhanh – Product review blog
Address: 115 Nguyen Van Qua, Tan Hung Thuan Ward, District 12, Ho Chi Minh City
Website:  https://salenhanh.com/en
Mail: Salenhanh.com@gmail.com
#salenhanh #Reviewsalenhanh