Ron Howard is one of Hollywood's leading filmmakers today and one of the best directors of his generation. He is a successful example of Hollywood cinema, where he started his career as an actor, then as a TV series director and finally succeeded on the big screen.
It's rare for an actor to have two stars on the Hollywood Walk of Fame, and Howard is a rare one. He has earned two stars for his contributions to the world of television and the film industry at large.
Born in Oklahoma on March 1, 1954 into a simple family that lived in the world of cinema, making him very knowledgeable in the world of acting. His father was a military veteran who later became an actor, writer and director, while his mother was an actress.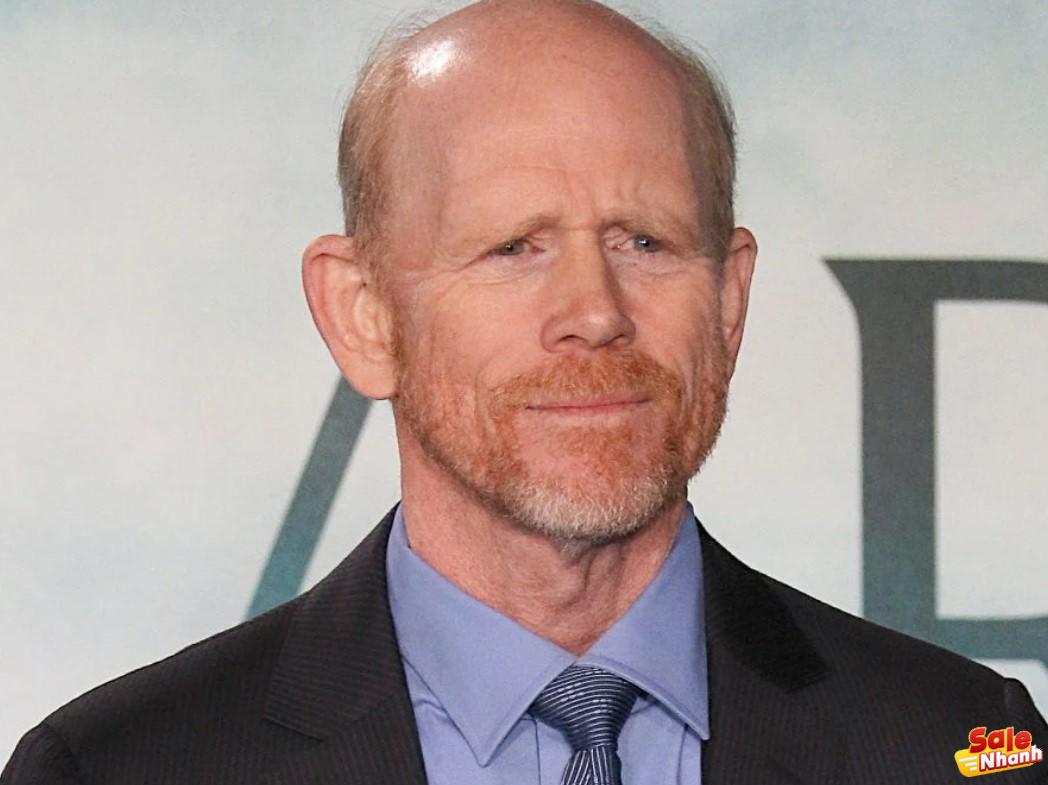 After they moved to Hollywood, his brother also became an actor and enjoyed acting in some of Ron Howard's films later. From an early age, Howard acted on the small screen in The Andy Griffith Show for eight years and the sitcom Happy Days for seven years.
This experience was more than enough for him to explore the big screen. George Lucas then offered him a role in American Graffiti [1973], after which he also had the opportunity to co-star with John Wayne in The Shootist [1976].
Not long after, Howard took the leap to become a director with his first film, Grand Theft Auto [1977]. And then, he increasingly hone his directorial talent with quality films.
Here, we pick 10 films that are the best of the best from the producer-owned director, Imagine Entertainment with Brian Grazer.
Willow [1988]
Release year: 1988

Genre: Action, Adventure, Drama

Directed by: Ron Howard

Actors: Val Kilmer, Joanne Whalley, Warwick Davis

Production company: Metro-Goldwyn-Mayer (MGM), Lucasfilm, Imagine Entertainment
After succeeding in several early comedies, this film is said to be his first major project with a more serious genre, although it still contains elements of fun. Tell the story in a fantasy world where a Dwarf is on an adventure to save a human baby from the pursuit of an evil queen with the help of a knight and some friends from the other creatures.
The film, whose story concept was created by George Lucas, was the first film to use Digital Transformation Technology from Industrial Light & Magic, leading to the film starring Warwick Davis and Val Kilmer being nominated. nominated in two special effects categories at the Academy Awards.
Parenthood [1989]
Release year: 1989

Genre: Comedy, Drama

Directed by: Ron Howard

Actors: Steve Martin, Mary Steenburgen, Dianne Wiest

Production company : Imagine Entertainment, Universal Pictures
The family film, which is said to be based on real-life experiences Ron Howard himself has gone through, is a comedy genre starring Steve Martin and Dianne Wiest.
The film's content tells the story of a family that has many troubles, including picking up a family far away, raising children, work pressure, and learning to be good parents for their children. At the Academy Awards, this film was entered in two Oscar categories. The series was later made into a television series in 1990 and 2010.
Backdraft [1991]
Release year: 1991

Genre: Action, Crime, Drama

Directed by: Ron Howard

Actors: Kurt Russell, William Baldwin, Robert De Niro

Production company : Imagine Films Entertainment, Trilogy Entertainment Group
The film, which still holds the record as the most successful firefighter film, stars Kurt Russell and William Baldwin about their actions as firefighters trying to put out fires while chasing follow the arsonists.
Ron Howard's first horror film was quite successful with three Oscar nominations. This movie has all the elements of a successful movie with an adrenaline rush, patriotism, brotherhood and love.
Apollo 13 [1995]
Release year: 1995

Genre: Adventure, Drama, History

Directed by: Ron Howard

Actors: Tom Hanks, Bill Paxton, Kevin Bacon

Production company : Universal Pictures, Imagine Entertainment
This NASA space exploration documentary is a play on the true story of the failed Apollo 13 launch in 1970. Starring Tom Hanks, Kevin Bacon and Bill Paxton, the film This provides a lot of detail about the world of NASA and space flight, as Howard has previously done a lot of research with NASA on film accuracy.
Not in vain, this space adventure film was nominated in 9 Oscar categories and brought home 2 categories, Best Editing and Best Sound.
A Beautiful Mind [2001]
Release year : 2001

Genre: Biography, Drama

Directed by: Ron Howard

Actors: Russell Crowe, Ed Harris, Jennifer Connelly

Production company: Universal Pictures, DreamWorks, Imagine Entertainment
This biopic about a schizophrenic mathematician earned Ron Howard his first Academy Award as Best Director.
His hard work in making this drama deserves to be appreciated for his ability to show a drama that moves people's hearts, especially his motivation to become better in life. live after experiencing adversity.
Nominated in 8 Oscar categories, the film starring Russell Crowe won 4 of them as Best Picture, Best Director, Best Adapted Screenplay and Best Supporting Actress. .
Cinderella Man [2005]
Release year : 2005

Genre: Biography, Drama, History

Directed by: Ron Howard

Actors: Russell Crowe, Renee Zellweger, Craig Bierko

Production company: Universal Pictures, Miramax, Imagine Entertainment
The story of James Braddock, the forgotten amateur boxer who returned and became a champion and inspiration to American society during the Great Depression. Ron Howard's partnership with Russell Crowe has once again come to fruition with this touching sports drama.
See how patiently Braddock made it through his difficult life and still took care of his family in the midst of poverty until he had a chance to prove himself through boxing.
All very well presented by Ron Howard. Although it did not win an Oscar, this film has at least three nominations and received a lot of praise from film critics.
Frost / Nixon [2008]
Release year : 2008

Genre: Biography, Drama, History

Directed by: Ron Howard

Actors: Frank Langella, Michael Sheen, Kevin Bacon

Production company : Universal Pictures, Imagine Entertainment, Working Title Films
This political drama dramatizes several interviews conducted by David Frost with former US President Richard Nixon, who was affected by the Watergate affair. This documentary is an adaptation of Peter Morgan's stage play based on the story behind a series of interviews for a TV show hosted by David Frost.
Ron Howard was nominated for Best Director at the Academy Awards for this film, along with four nominations in other categories.
Angels & Demons [2009]
Release year : 2009

Genre: Action, Mystery, Horror

Directed by: Ron Howard

Actors: Tom Hanks, Ewan McGregor, Ayelet Zurer

Production company: Columbia Pictures, Imagine Entertainment, Skylark Productions
The second film in the Robert Langdon Film Series is considered better than The Da Vinci Code [2006] also directed by Howard. However, due to the lack of controversy, the film adaptation of Dan Brown's best-selling novel received worse box office results than the previous film.
This religious-themed crime thriller features a thrilling and suspenseful story involving the Vatican Cathedral. The entire crew of The Da Vinci Code returned to their respective positions, such as Brian Grazer as producer, Akiva Goldsman as screenwriter and Hans Zimmer as music director.
Rush [2013]
Release year : 2013

Genre: Action, Biography, Drama

Directed by: Ron Howard

Actors: Daniel Brühl, Chris Hemsworth, Olivia Wilde

Production company: Exclusive Media Corporation, Cross Creek Pictures, Imagine Entertainment
The 1976 documentary about the rivalry between James Hunt and Niki Lauda in Formula One was high tension for a sports drama. With the good performances of Chris Hemsworth and Daniel Bruhl, every detail of the world of F1 racing is shown very clearly, and the collision at the end of the film looks very realistic and epic.
While the quality of this film is good, it was unfortunately not appreciated by the Academy Awards jury. However, at some other film festivals, this film still won.
In the Heart of the Sea [2015]
Release year : 2015

Genre: Action, Adventure, Biography

Directed by: Ron Howard

Actors: Chris Hemsworth, Cillian Murphy, Brendan Gleeson

Công ty sản xuất : Warner Bros., Village Roadshow Pictures, RatPac-Dune Entertainment
An event in 1820 in the middle of the ocean where a sailing ship met a whale causing the ship to sink, which reunited the collaboration between Ron Howard and Chris Hemsworth after Rush [2013]. The story that spawned the novel Moby Dick by Herman Melville was written by Howard with a budget of $100 million.
Unfortunately, the earned income could not make up for the film's budget despite its above-average quality. Maybe because the audience does not like to understand dramatic movies with a bit slow tempo.
Because he was born into an acting family, it is not surprising that his son also followed in his father's footsteps. One of his daughters, Bryce Dallas Howard, is now a well-known actress in the Hollywood industry. This further proves that Ron Howard will continue to print film after film in the future. We hope that he will win another Oscar.