Robert De Niro is a veteran Hollywood actor, up to now he has acted in more than 100 movies. At 77, he is still active in the industry that has made his name, now a producer and director. He has co-directed and starred in films such as A Bronx Tale (1993) and The Good Shepherd (2006).
De Niro has received numerous accolades, including two Academy Awards, a Golden Globe Award, a Cecil B. DeMille Award, and a Screen Actors Guild Life Achievement Award. The American-born actor often starred in films directed by Martin Scorsese, Mean Streets (1973), Raging Bull (1980), Taxi Driver (1976) and Cape Fear (1991).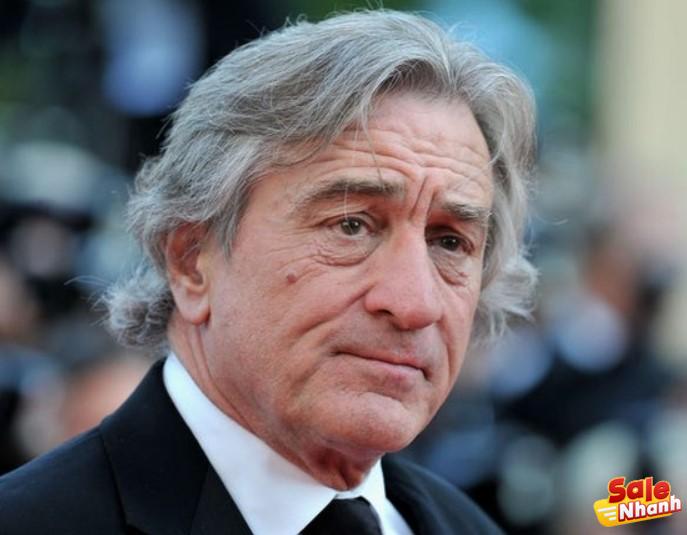 For those of you who are fans of this Hollywood veteran actor, Bacaterus presents the 10 best movies he's ever acted in. Here is the full review below.
The Irishman
Release year: 2019

Genre: Crime Epic

Production: TriBeCa Productions and Sikelia Productions

Directed by: Martin Scorsese

Actors: Robert De Niro, Al Pacino and Joe Pesci
This film brings together Martin Scorsese and Robert De Niro, one of Hollywood's finest filmmakers. Here, De Niro plays a World War II veteran named Frank Sheeran who now works as a truck driver. He later joins the bandit, Russell Bufalino (Pesci), and becomes an assassin.
The Irishman is set in 1950s Philadelphia City. The film itself is actually an adaptation of a published non-fiction novel I Heard You Paint Houses, written by Charles Brandt. in 2004 ago.
Silver Linings Playbook
Release year: 2012

Genre: Romantic Comedy

Produce: Weinstein Company

Directed by: David O. Russell

Actors: Bradley Cooper, Jennifer Lawrence, Robert De Niro and Jacki Weaver
Here, Robert De Niro plays a father named Patrizio "Pat" Solitano Sr. He has a son with bipolar disorder named Patrick "Pat" Solitano Jr (Cooper), who just got out of a mental hospital to live with him and his mother.
Patrick then meets a young widow named Tiffany (Jennifer Lawrence). The woman then offers to help Patrick get back with his wife as long as he wants to enter a dance competition with her. His closeness to Tiffany on the one hand made Patrick's relationship with his father, Solitano Sr., closer and they were able to understand each other.
The Godfather Part II
Release year: 1974

Genre: Crime Epic

Production: Paramount Pictures and The Coppola Company

Directed by: Francis Ford Coppola

Actors: Al Pacino, Robert Duvall, Diane Keaton and Robert De Niro
It is the second installment in The Godfather trilogy, and the plot presents two different time settings as either a sequel or a prequel. The sequel itself highlights the life of Michael Corleone (Al Pacino), who must protect his family business, Corleone, from rival mobsters.
Meanwhile, the prequel follows the journey of his father, Vito Corleone (De Niro), from his childhood in Sicily to the founding of the family company in New York City. For his portrayal of young Corleone, De Niro also won Best Supporting Actor at the 47th Academy Awards.
Goodfellas
Release year: 1990

Genre: Crime

Produce: Warner Brothers

Directed by: Martin Scorsese

Actors: Robert De Niro, Ray Liotta and Joe Pesci
Goodfellas tells the story of Jimmy Conway (De Niro), Henry Hill (Liotta) and Tommy DeVito (Pesci), who work in the criminal mafia world. Then they all decide and have ambition to become a respected mafia group, so they have to deal with mafia from other criminal organizations.
This movie is the true story of the book called Wiseguy: Life in a Mafia Family, written by Nicholas Pileggi in 1985. It was Goodfellas who told their story as mafia kings from 1955 to 1980.
Once Upon A Time In America
Release year: 1984

Genre: Epic Crime Drama

Produce: Ladd . Company

Directed by: Sergio Leone

Actors: Robert De Niro, James Woods, Elizabeth McGovern and Joe Pesci
Once Upon a Time in America is an Italian-American film, based on the novel The Hoods by Harry Gray. The film follows the lives of two friends named David "Noodles" Aaronson (De Niro) and Maximilian "Max" Bercovicz (Woods). The two then lead a Jewish gangster group in the criminal underworld of New York City.
Like other mafia-themed movies, this movie explores the story of friendship, childhood, love, greed, betrayal, and loss along with a picture of the mafia's rise in society. American Association. Once Upon a Time in America won Best Costume Design and Best Original Score at the 38th British Academy Film Awards.
Joker
Release year: 2019

Genre: Psychological Thriller

Production: Warner Bros. Pictures

Directed by: Todd Phillips

Actors: Joaquin Phoenix, Robert De Niro, Zazie Beetz and Frances Conroy
Robert De Niro plays Murray Franklin, he is a talk show host, and a major influence on the downfall of Arthur Fleck aka Joker as the main character in this film. The Joker character here is played by Joaquin Phoenix, and he is a failed comedian who inspires society to fight against the cruel and corrupt riches of Gotham City.
The Joker in this film is an alternate story of the character in the DC Comics universe. On the other hand, De Niro once said that his portrayal of Franklin was a form of homage to his character in The King of Comedy (1983), Rupert Pupkin, a comedian obsessed with being a host. chat program.
The Intern
Release year: 2015

Genre: Comedy

Produce: RatPac-Dune Entertainment

Directed by: Nancy Meyers

Actors: Robert De Niro, Anne Hathaway and Rene Russo
The film's plot revolves around a 70-year-old middle-aged man, Ben Whittaker (De Niro), who has retired as the CEO of his company. After retiring, he even lived boring days. Whittaker then decides to intern at a fashion startup and meets the company's CEO, Jules Ostin (Hathaway).
The Intern is a refreshing comedy that showcases the quality acting of Robert De Niro and Anne Hathaway. The film received mixed reviews from critics, and grossed $194 million worldwide.
Grudge Match
Release year: 2013

Genre: Sports Comedy

Production: Gerber Pictures and Callahan Filmworks

Directed by: Peter Segal

Actors: Sylvester Stallone and Robert De Niro
Henry "Razor" Sharp (Sylvester Stallone) and Billy "The Kid" McDonnen (Robert de Niro) are two legendary boxers. During their heyday, the two fought in the ring twice, and once fought each other. However, they never held a third match because Razor had decided to retire at that time.
Years later, a promoter named Dante Slate Jr. (Kevin Hart), intending to bring them back to the ring. When both are no longer young, Henry and Billy are set to make their third match to determine who is the greatest of them all.
Underworld
Release year: 2013

Genre: Black Comedy Crime

Production: Relativity Media and EuropaCorp

Directed by: Luc Besson

Actors: Robert De Niro, Michelle Pfeiffer, Tommy Lee Jones and Dianna Agron
Giovanni Manzoni (De Niro) is a respected mafia leader. At one point, he reported Don Luchese, the head of a rival mafia gang, to the police for assault, and nearly harming himself and his family. They then join a witness protection program, overseen by FBI agent Robert Stansfield (Tomy Lee Jones).
Manzoni and his family then move to a small village in Normandy to start a safer life with a new identity. However, danger still lurks as a group of assassins prepare to destroy Manzoni's life.
Heat
Release year: 1995

Genre: Crime Drama

Produce: Regency Enterprise

Directed by: Michael Mann

Actors: Al Pacino, Robert De Niro and Val Kilmer
Heat brings together two actors who played in The Godfather series, Robert De Niro and Al Pacino. In this film, De Niro plays Neil McCauley, a seasoned professional robber, and Al Pacino plays LAPD detective Vincent Hanna. He then tracks down Neil and his friends after they commit another robbery.
Upon release, the film became a critical and commercial success. The Heat grossed a total of $187 million worldwide from a $60 million production budget. On the IMDB website, the film has a rating of 8.2/10, while on Rotten Tomatoes it has an 87% rating.
Those are 10 films starring Robert De Niro from various periods. If you idolize this actor, then don't forget to put all the movie recommendations above on your watchlist.