Ray Chang also known as Bryant Chang, is a famous Taiwanese actor. His appearance began to attract attention when participating in the movie called Eternal Summer (2006). For his performance in the film, he won the Best New Actor award at the Golden Horse Awards.
This actor born in 1985 works quite effectively. He started his career as an actor in 2002, so far he has acted in more than twenty dramas. Want to know what is Ray Chang's best drama in his career? We recommend ten TV series for you in the following article!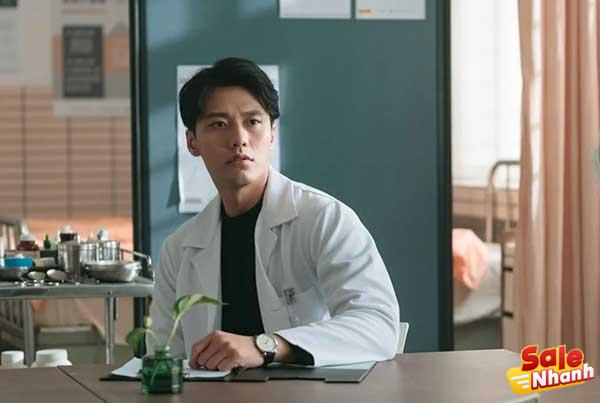 We Best Love: No. 1 For You
Release year 2021
Genre Danmei , Drama , Romance , School , Sport , Youth
Director Ray Giang
Cast Yang Yu Teng Sam Lin Ray Chang Zack Fan Chiang
The drama We Best Love: No. 1 For You will satisfy fans of BL dramas because of its story. Airing only 6 episodes, this drama tells the story of a young man named Zhou Shu Yi who really hates Gao Shi De. The reason is, the young man always won first place from elementary school to university.
Despite his intelligence, Shi De is not arrogant, instead he tends to be considerate and humble. Shu Yi has a friend, a handsome young man named Zheng Wen and a beautiful girl Yu Xin, whom Shu Yi has liked for a long time.
Unfortunately, Shu Yi is heartbroken because the girl he likes falls in love with Zheng Wen. In this movie, Ray Chang plays a school doctor named Pei Shou Yi.
Chong Xin, Mei Lai Guo
Release year 2016
Romance genre
Director Tran Ve , Vuong Thieu Ve
Cast Eleven Yao Ray Chang
In Ray Chang's next TV series, Chong Xin, Mei Lai Guo, the actor played the role of Zhao Zheng Ting. He is a successful real estate agent but feels pressured by problems going on in his family. Zheng Ting's life was saved by a restaurant owner named Lai Sang.
He also worked there and happened to meet a woman named Zhang Yan Chun. Gradually, with the help of those around him, Zheng Ting began to regain his composure. Ray Chang's only four episodes will give you a warm feeling.
Detective Chinatown Season 1
Release year 2020
Genre Action , Comedy , Mystery , Horror
Director of Dai Mo , Sam Quah
Cast Roy Chiu Zhang Yishang Janine Chang Chen Zhe Yuan Cheng Xiao
Chinatown Detective Part 1 (2020) is about a strange case that happened in Thailand when the ranking of the best detectives in the world changed. New detectives appear to handle three rather difficult cases.
Lin Mo, a student of the number one detective in Chinatown, is stuck with a colleague in the middle of a mystery. Lin Mo has to solve not only one case, but many cases.
Another detective on duty is Yetian Hao'er, who works with five other members of the Asian team. They include Lu Jing Jing and a newly appointed policewoman named Sa Sha.
Way Back Into Love
Release year 2011
Genre Drama , Family , Life , Romance
Director Nelson Yeh
Cast June Tsai Ray Chang
Ray Chang's next TV series is Way Back Into Love (2011). This time Ray clashed acting with June Tsai, Grace Lin, Christine Chang and Lung Shao Hua.
Up to 22 episodes long, he tells about two-way love stories and endless love stories of youth. Hero and Heroin reunite after seven years apart.
They meet again, establish feelings for each other. They also work together to solve work problems and feelings and misunderstandings.
The story of their unfinished teenage regrets finally ends with a happy ending. Here Ray Chang plays the main character named Mo Chin Pin.
The Memory Garden
Release year 2021
Genre Fantasy , Romance
Director Guo ChunHui
Cast Lorene Jen Ray Chang Shih Chih Tian Ally Chiu
Hua Xiao Xuan is a witch from a supernatural flower shop called The Memory Garden. There, he works to free his clients from the burdens they are carrying so they can move on with their lives.
One day, Xiao Xuan meets a man who accidentally steals his sense of smell. That sense of smell renders the man immune to Xiao Xuan's powers, thus allowing him to enter the shop uninvited.
Xiao Xuan then foresees that their lives are, in fact, intertwined, and that the darkness he fights against might cause that man to die one day. Ray Chang plays Tang Qing Song or Ji Nuo.
I Am Sorry, I Love You
Release year 2015
Genres Drama , Fantasy , Romance , Supernatural
Director Wang Shi Rui , Zhang Xiu Cheng
Cast Ray Chang Jasper Liu Andrea Chen
How would you feel if suddenly the man you loved died in a tragic accident? This kind of grief was experienced by Han Si Yi.
Si Yi must be injured after his lover, Ling Hong Pei, tragically dies in a car accident. The spirit of Hong Pei, who should have left the world, is still around his ex-girlfriend.
Hong Pei really wants to help Si Yi overcome the pain and move on with life. He then meets a geek named Wang Shu Hai, played by Ray Chang. Will Hong Pei be able to make Si Yi happy again with Shu Hai?
Our Love
Release year 2013
Genre Comedy , Family , Romance
Director Luu Tuan Kiet
Cast Ray Chang Chen Yedda Shawn Wei Joanne Tseng Zhou Ting Wei
In Ray Chang's TV series O ur Love, the actor plays Tang Shao Lei. One day, Shao Lei, who was engaged in a street fight, was saved by a girl named Zhong Ke Ke. Over time, the two fall in love with each other.
Ke Ke has an older brother named Zhong Yi Fan who works as a taekwondo instructor. Yi Fan meets a single mother, Tang Shao Yin, and the two of them fall in love.
Both Yi Fan and Ke Ke find out that Shao Lei is Shao Yin's brother and CEO of a famous company. Parents on the Road, when they learned of their relationship, forbade their children to have relations with brothers.
Tree in The River
Release year 2018
Genre Drama, Romance
Director Chu YuNing
Cast Mike He Gillian Ray Chang Sonia Sui
Tree in The River (2018), Ray Chang's drama directed by Chu Yu Ning tells about the lives of a group of young people looking for love. Ray here plays Qin Hao or "House".
The film revolves around the story of Chu Zhi He, a woman whose character is too kind and moral. He meets Wang Da Shu, a man with a rigid personality. The two then fell in love with each other.
The interesting thing about this movie is that each character has a metaphor with characteristics of animals, such as giraffes and squirrels. The two animals are metaphorical forms of two very different people, but seek to coexist.
Taste of Love
Release year 2015
Genre Drama, Romance
Director Ray Giang
Cast Ray Chang Vivian Sung Jeanine Yang Hero Tai
A restaurant operating in Hong Kong, rated as one of the 10 best restaurants in the world. He even won a Michelin star, which is very influential in the culinary industry.
Everyone, including the rich, flocks to this Wen-Ji, so it's nicknamed the restaurant of the rich.
However, Wen-Ji's glory begins to wane when the restaurant's founder, Jiang Xin Mei, faints and loses consciousness. The reason is that Xin Mei's two sons can't make the secret sauce that their restaurant is the mainstay of.
Worse, the prescription written and stored in the safe was lost. There is only one business card that mentions a place in Taiwan.
With the help of Yeh Xiao He, a guide, Chris, played by Ray Chang, searches for the address. Chris as Xin Mei's youngest child keeps trying until they reach a village.
That village was clearly Xiao He's hometown. A secret was revealed there. What if the world's tastiest restaurant lost its secret sauce recipe?
Meow Meow Boss
Release year 2021
Genre Comedy , Fantasy , Romance
Director Ray Giang
Cast Ray Chang Vera Yan Richard Lee Sonia Yuan
Ray Chang's drama "Meow Meow Boss" only aired seven episodes. Here, the actor plays Lei Hao Duong, a cat spirit who is always irritable with humans because he constantly thinks of himself as the most intelligent species on Earth. Lei feels people are overconfident and stupid, especially when people are crazy about cats.
One day, Lei's cynical attitude towards humans finally changes when he meets Jiang Ke Qi. Lei even feels indebted to him for saving his life. In return, Lei founded a company and gave him a stable, well-paid job.
When Lei feels that it's time for Ke Qi to replace his boss, he realizes that he has fallen in love with the species he hates the most. At that time, what will Lei do with her feelings?
You can choose ten recommendations for Ray Chang's movie in this article if you need entertainment or are missing his appearance. Among the films mentioned above, Ray plays the lead role quite often. Which movie do you think will be interesting or curious?
Salenhanh – Product review blog
Address: 115 Nguyen Van Qua, Tan Hung Thuan Ward, District 12, Ho Chi Minh City
Website: https://salenhanh.com/en
Mail: Salenhanh.com@gmail.com
#salenhanh #Reviewsalenhanh