Rachel McAdams is a Canadian actress who studied theater at York University for four years. After graduating, she starred in several television shows until she was finally accepted into Hollywood. Rachel McAdams' appearance immediately received critical acclaim and is considered one of the best newcomers.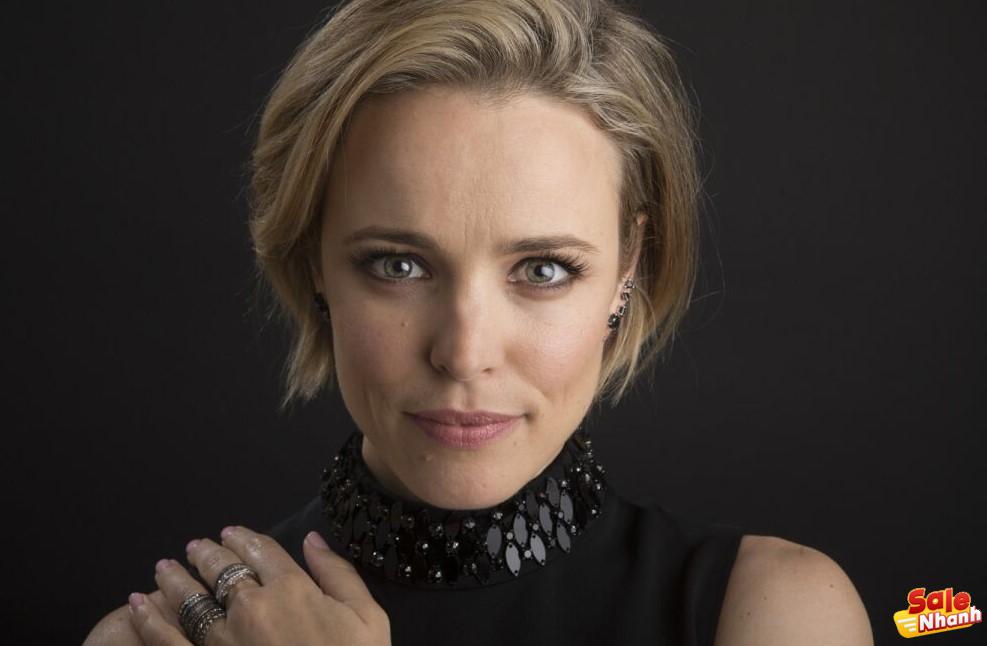 With an educational background that aligns with her career, it's no surprise that as of this writing, Rachel McAdams' image has persisted and even grown. The characters she plays in films are increasingly diverse, as are the genres of films in which she plays the main character. Here are 10 movies worth watching by Rachel McAdams.
The Vow [2012]
Release year : 2012

Genre: Drama, Romance

Directed by: Michael Sucsy

Actors: Rachel McAdams, Channing Tatum, Sam Neill

Production company: Screen Gems, Spyglass Entertainment
Leo and Paige, played by McAdams, are husband and wife. An accident happened while they were going home from the cinema. Leo was not seriously injured, while Paige had to be treated first. Paige wakes up but has lost some memories in her brain so she doesn't remember the events of the past few years, including her marriage to Leo.
The doctor asked Paige to perform a normal routine so that her memory slowly returned. Paige's parents, when they learned that their son had amnesia, came to them to take care of them. When they got home, they asked Paige to sign the divorce papers with Leo. What will Leo do?
Wedding Crushers [2005]
Release year : 2005

Genre: Comedy, Romance

Directed by: David Dobkin

Actors: Owen Wilson, Vince Vaughn, Rachel McAdams

Production company : New Line Cinema, Tapestry Films, Avery Pix
John Beckwith and Jeremy Gray have been friends for a long time. They share the same principle, which is not to believe in true love. They like to date women, have a short-term relationship, then look for other women. So they have the same hobby, going to other people's weddings to find women.
John and Jeremy attend the wedding of the Cleary family, a prominent one with three daughters, which is Claire, played by McAdams and Gloria, who is the companion of their sister, Christina. Gloria is crazy about Jeremy while Claire, who already has a boyfriend, is cold to John, but John is more and more curious.
The Notebook [2004]
Release year : 2004

Genre: Drama, Romance

Directed by: Nick Cassavetes

Actors: Gena Rowlands, James Garner, Rachel McAdams

Production company: New Line Cinema, Gran Via, Avery Pix
Noah, a man who works at a sawmill in North Carolina, meets Allie, played by McAdams, who is on vacation. Meeting at the night market causes Noah to fall in love with Allie. Noah introduces Allie to many new things. In fact, Noah takes Allie to an old house that he will turn into Allie's dream.
Allie's mother, Anne, disapproved of their relationship because Noah was not a well-known man. Anne took Allie home. Noah sent 364 letters to Allie but Anne did not. The 365th letter is written by Noah as he prepares to join the army while Allie meets Lon. When Allie and Lon were about to get married, Allie found a photo of the house that Noah had promised.
Sherlock Holmes [2009]
Release year : 2009

Genre: Action, Adventure, Mystery

Directed by: Guy Ritchie

Actors: Robert Downey Jr., Jude Law, Rachel McAdams

Production company: Warner Bros., Village Roadshow Pictures, Silver Pictures
Holmes, a private detective with partner Dr. John Watson averted the murder of a woman who would be ritually performed by Lord Henry Blackwood. Five women have been victims. Blackwood was arrested and sentenced to hang. Before his execution, he announced there would be three unstoppable deaths that would change the world.
Irene Adler, played by McAdams, goes to see Holmes. Adler asks Holmes to find the missing Reordan. Reordan was murdered, while Blackwood was still alive and trying to combine science with magic with a secret brotherhood that included influencers. How did Holmes stop him?
Doctor Strange [2016]
Release year : 2016

Genre: Action, Adventure, Fantasy

Directed by: Scott Derrickson

Actors: Benedict Cumberbatch, Chiwetel Ejiofor, Rachel McAdams

Production company: Marvel Studios, Walt Disney Pictures
Stephen Strange is a surgeon known for his ability to perform impossible surgeries. His life changed after an accident that left his hands unable to function properly. Christine is played by McAdams, a surgeon Strange likes, who fails to convince him to keep living even though he's not a surgeon.
Strange went to Nepal and studied with The Ancient One. There he learns that not everything can be solved by logic and science. Kaecilius, a former disciple of The Ancient One, betrayed. He wanted to practice a spell that could summon a dark force to change the world. Can Strange stop him?
Game Night [2018]
Release year : 2018

Genre: Action, Comedy, Crime

Directed by: John Francis Daley, Jonathan Goldstein

Actors: Jason Bateman, Rachel McAdams, Kyle Chandler

Production company : Access Entertainment, Access Industries, Aggregate Films
At a bar, Max meets Annie played by McAdams and participates in a guessing game. Their relationship actually continued until marriage. The obsession with guessing games did not go away even after they became husband and wife. As a result, they often play games at home.
At the weekend, Max and Annie invite their friends over. Max's brother, Brooks, came up with another idea, a game with a kidnap scenario. The player must find the kidnapper and his victims. Brooks had promised to buy his car as a gift. The plan gets them involved in a dangerous crime.
Red Eye [2005]
Release year : 2005

Genre: Horror

Directed by: Wes Craven

Actors: Rachel McAdams, Cillian Murphy, Brian Cox

Production company: DreamWorks, BenderSpink, Craven-Maddalena Films
Lisa Reisert, played by McAdams, had just attended her grandmother's funeral in Dallas and was about to fly to Miami because she had work the next day. At the airport, he meets a man named Jackson Ripper. The meeting was not forced, in fact they were able to talk freely.
On the plane, Lisa sat next to Jackson. Jackson tells about himself, who is actually a member of a famous team. His target is Charles Keefe, who will sleep in the hotel managed by Lisa. Jackson asks Lisa to help as a manager to move Keefe's room, or her father will be killed.
Southpaw [2015]
Release year : 2015

Genre: Drama, Sports

Directed by: Antoine Fuqua

Actors: Jake Gyllenhaal, Rachel McAdams, Oona Laurence

Production company: Escape Artists, Fuqua Films, Riche Productions
Billy Hope is a boxer with a class 43-0 record. He has an unusual boxing style that uses his face to block punches. Off the field, Billy is a family lover. He has a wife named Maureen, played by McAdams, and a child named Leila.
One time, Maureen asked Billy to stop boxing. Billy does a press conference and meets Miguel Escobar, who continues to tease him. A conflict ensues and Maureen is shot by a stray bullet. Billy's career ended, he even lost custody of Leila because he did not have a stable income. Billy must crawl from the bottom up again to organize his life.
Morning Glory [2010]
Release year : 2010

Genre: Comedy, Drama, Romance

Directed by: Roger Michelle

Actors: Rachel McAdams, Harrison Ford, Diane Keaton

Production company : Bad Robot, Goldcrest Pictures
Becky Fuller, played by McAdams, just got the job of executive producing Daybreak, a poorly reviewed morning news show. On his second day on the job, he fired an arrogant presenter. To replace him, he targeted a legendary messenger named Mike Pomeroy.
Pomeroy, who was initially reluctant to accept Becky's offer, gradually succumbed after being threatened by the television station where he worked for no pay. Pomeroy is stubborn, unwilling to provide news with shallow content. Pomeroy defected didn't do his job, but he did bring Becky to a live coverage that changed the show's ratings.
Spotlight [2015]
Release year : 2015

Genre: Biography, Crime, Drama

Directed by: Tom McCarthy

Actors: Mark Ruffalo, Michael Keaton, Rachel McAdams

Production company : Participant, First Look Media, Anonymous Content
The Daily The Boston Globe formed a group called Spotlight to explore complex and large cases. The team consists of Walter Robinson, Michael Rezendez, Matt Carroll, Ben Bradlee and Sacha Pfeiffer, played by McAdams. At that time they were trying to expose cases of sexual abuse by priests.
The investigation continued until the Spotlight team got thirteen names. After growing, the number of abusers reached 90 people. Not everyone agrees with actions seen as damaging to the image of the church and religion. Their efforts were not in vain when publishing a title in 2002 that shocked the world.
The movies reviewed above are the best of Rachel McAdams. If your favorite Rachel McAdams movie hasn't been rated above, you can also add it in the comments column provided