In the Hollywood movie industry, Quentin Tarantino's name is very famous for producing satirical-style films through artistic violence scenes. Tarantino is a director, producer and screenwriter who often incorporates elements of pop culture into some of his films.
His career began when he made an independent film with the release of Reservoir Dogs in 1992. The film was later selected by Empire magazine as the Best Independent Film of All Time. He became more and more famous and his career flourished after successfully producing his second film, Pulp Fiction in 1994.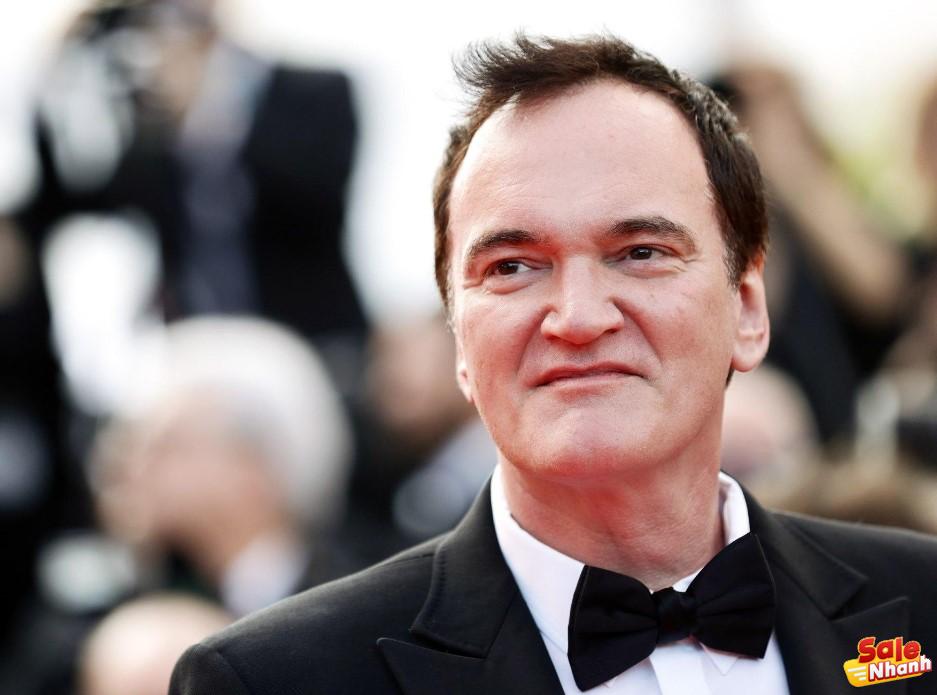 In addition to commercial success, his films also received good reviews from critics. He has also won two awards at the Oscars, the Golden Globe Awards and the BAFTA Awards. In 2015, the 57-year-old received a star on the Hollywood Walk of Fame for his contribution to the development of the film industry.
Quentin Tarantino's films have story themes through portraying a unique point of view. If you want to see the best movies ever made by him, Read on below for a list of recommendations. Just take a look at the following reviews.
Pulp Fiction
Release year : 1994

Category : Independent neo-noir crime

Producer: A Band Apart and Jersey Films

Directed by: Quentin Tarantino

Starring: John Travolta, Samuel L. Jackson, Uma Thurman, Harvey Keitel, Amanda Plummer and Bruce Willis
The story in this movie is arranged chronologically divided into three main stories that are interconnected. The first part is about a murderer named Vincent Vega as the main character. The second story focuses on Butch Coolidge, a boxer. While the last will highlight Vincent's colleague, Jules Winnfield.
Pulp Fiction is one of Quentin Tarantino's best works with many rave reviews. The film won the Palme d'Or at the 1994 Cannes Film Festival, and received seven nominations at the 67th Academy Awards, one of which was Best Original Screenplay. On the Rotten Tomatoes site itself, Pulp Fiction is rated 92% with a pretty high score of 9.22/10.
Kill Bill Volume. 1 dan Volume. 2
Release year: 2003 and 2004

Genre: Martial Arts

Producer: A Band Apart, China Film Co-production Corporation and Fourth Film Production Company

Directed by: Quentin Tarantino

Starring: Uma Thurman, Lucy Liu, Vivica A. Fox, Michael Madsen, Daryl Hannah, David Carradine, Sonny Chiba, Julie Dreyfus, Chiaki Kuriyama, Gordon Liu, Michael Parks
Broadly speaking, the story of Kill Bill Volumes 1 and 2 focuses on a woman named Beatrix Kiddo aka Black Mamba who takes revenge on the Deadly Viper assassination team. He did this because the Deadly Viper group betrayed him by trying to kill himself and the child he was carrying within him.
One by one the party members he killed starting with Cottonmouth, Copperhead, Sidewinder and California Mountain Snake. Bill aka Snake Charmer is the supreme leader of the Deadyl Viper, and he is the ultimate target to be killed by Beatrix Kiddo.
Jackie Brown
Release year : 1997

Genre: Crime

Producers: A Band Apart, Mighty Mighty Afrodite Productions and Lawrence Bender Productions

Directed by: Quentin Tarantino

Starring: Pam Grier, Samuel L. Jackson, Robert Forster, Bridget Fonda, Michael Keaton and Robert De Niro
The film is an adaptation of Elmore Leonard's 1992 novel Rum Punch. Tell that Jackie Brown is an airline flight attendant. He got a side job smuggling money from Mexico to the US for an illegal arms dealer named Ordell Robbie.
One day, Jackie is arrested for smuggling money and illegal weapons. Now he is faced with two choices, which is to cooperate with the police to dismantle the mafia gang of weapons dealers, or choose to remain silent and go to prison as a criminal.
Jackie Brown was later nominated for the prestigious Grand Prix of the Belgian Film Critics Association. In 2008, the film was voted by Empire magazine as one of the 500 Greatest Movies of All Time with a score of 215.
Once Upon a Time in Hollywood
Release year : 2019

Genre: Comedy

Producers: Columbia Pictures, Bona Film Group, Heyday Films and Visiona Romantica

Directed by: Quentin Tarantino

Starring: Leonardo DiCaprio, Brad Pitt, Margot Robbie and Emile Hirsch
Set in 1969, a Hollywood actor named Rick Dalton feels anxious because his career seems to be coming to an end. To make his career shine again, talent agent Marvin Schwarz suggested he act in cowboy movies. However, Dalton confirmed that he did not want to participate in the film because he did not like it.
Meanwhile, Dalton's stunt double named Cliff Booth is the one who always accompanies Dalton wherever he is. Since his wife's death, Booth is no longer active in the world film industry. Rumor has it that Booth actually killed his wife.
Reservoir Dogs
Release year : 1992

Genre: Independent Crime

Producers: Live America Inc and Dog Eat Dog Productions

Directed by: Quentin Tarantino

Starring: Harvey Keitel, Tim Roth, Chris Penn, Steve Buscemi, Lawrence Tierney and Michael Madsen
Six men from different backgrounds are recruited by a gang boss named Joe Cabot to carry out a diamond heist somewhere. To get to know each other and keep their identities safe, Joe gave them a pseudonym, Mr. Brown, Mr. White, Mr. Blonde, Mr. Blue, Mr. Orange and Mr. Pink.
However, one of them turned out to be an undercover cop. The robbery goes badly and they are caught in a complicated situation. The six men are suspicious of each other, and they must confront each other between friendships or fights.
Inglourious Basterds
Release year : 2009

Genre: War Movie

Producer: A Band Apart and Studio Babelsberg

Directed by: Quentin Tarantino

Starring: Brad Pitt, Christoph Waltz, Michael Fassbender, Eli Roth, Diane Kruger and Daniel Brühl
Inglourious Basterds tells the story of an uprising of Jewish American soldiers led by Lieutenant Aldo Raine to overthrow the Nazi regime. Meanwhile elsewhere, a French Jew named Shosanna Dreyfus wants to avenge her family's deaths by trying to kill Nazi Colonel Hans Landa.
A week after its release, this film grossed about $38 million and immediately took first place at the box office. Inglourious Basterds subsequently received a positive response with a fairly good score on Rotten Tomatoes with a rating of 88%, and a score of 7.8/10.
The Hateful Eight
Release year : 2009

Genre: Western Thriller

Producer: Shiny Penny and FilmColony

Directed by: Quentin Tarantino

Starring: Samuel L. Jackson, Kurt Russell, Jennifer Jason Leigh, Walton Goggins, Demián Bichir, Tim Roth, Michael Madsen, Bruce Dern, James Parks and Channing Tatum
In the midst of a blizzard, eight people who did not know each other sought shelter and ended up at a small inn. They look mysterious and each of them is a bounty hunter and captured fugitives. Things get tense as they start pursuing each other's lives.
The film was quite successful financially with a production budget of 45 million USD and grossed 155.8 million USD. The soundtrack from this film won an Academy Award and a Golden Globe for Best Original Score. In addition, The Hateful Eight was also nominated for Best Supporting Actress (Jennifer Jason Leigh) and Best Cinematography.
Django Unchained
Release year : 2012

Genre : Western Revision of America

Producer: A Band Apart and Columbia Pictures

Directed by: Quentin Tarantino

Starring: Jamie Foxx, Christoph Waltz, Leonardo DiCaprio, Kerry Washington and Samuel L. Jackson
Dr. King Schultz is a former dentist, he tries to find the missing Brittle family to get the grand prize. He then frees a slave named Django to help him get his job done.
On the other hand, Django himself has another mission, which is to save his wife who died as a result of slavery. Dr. Schultz and Django then teamed up to complete their respective work. Along the way, the two come face to face with a racist planter named Calvin Candie.
The movie Django Unchained received a positive review from Rotten Tomatoes with a rating of 87%, based on 262 reviews, and a rating of 8/10. Additionally, a CinemaScore poll said the film received an A- on a scale of A+ to F.
Sin City
Release year : 2005

Genre : Neo-noir crime anthology films

Producer: Troublemaker Studios and Dimension Films

Directed by: Quentin Tarantino, Robert Rodriguez and Frank Miller

Starring: Jessica Alba, Benicio del Toro, Brittany Murphy, Clive Owen, Mickey Rourke, Bruce Willis and Elijah Wood
The story in this movie is based on a graphic novel or some sort of comic book by Frank Miller. Sin City itself has six storylines titled That Yellow Bastard Parts I and II, The Hard Goodbye, The Big Fat Kill, and The Customer Always Right Parts I and II. Like a dark and dark movie, the six titles are visualized through black and white images.
Sin City premiered at the 2005 Cannes Film Festival and won the Grand Prize in the Visual Shaping category. This film has a second sequel titled Sin City: A Dame to Kill For which was released in 2014. However, Quentin Tarantino is not involved in the production as a director anymore. However, the second part still received a good response from the audience and critics.
Death Proof
Release year : 2007

Genre : Exploitation Thriller

Producer : Troublemaker Studios

Directed by: Quentin Tarantino.

Starring: Rosario Dawson, Vanessa Ferlito, Jordan Ladd, Rose McGowan, Sydney Tamiia Poitier, Tracie Thoms and Mary Elizabeth Winstead
Three friends named Arlene, Shanna, and Julia drive down Congress Avenue in Austin, Texas. Then they went to a bar to celebrate Julia's birthday. At the same place, a stuntman named Mike McKay starts targeting them and plans to kill them by hitting three people.
The element of violence as a feature in Quentin Tarantino's films remains the main highlight of this film. If in some other movies that use shooting elements, then Death Proof is present in a more brutal way through the crazy actions of the psychopath Mike Mckay, who uses cars as a murder tool.
For those of you who like movies with noir themes with bloody scenes of violence, the above films by Quentin Tarantino are suitable to watch. Although it sounds cruel, Tarantino always encapsulates combat and conflict in an artistic style so that it doesn't look brutal.