Preechaya Pongthananikorn , also known as Ice, is a model and actress. Many people know her thanks to her acting in the movie "ATM: Er Rak Error" as Jib and in the movie "I Fine..Thank You..Love You" as Pleng.
In two films, Preechaya won the title of Outstanding Female Rising Star from the 2012 MThai Top Talk Awards for her performance in "ATM".
Then there were even more awards from the next movie, which was "I Fine..Thank You..Love You". She received certifications as Best Actress 2014 from the Film Directors Association of Thailand, Daradaily The Great Awards 4 and SiamDara Awards 2015.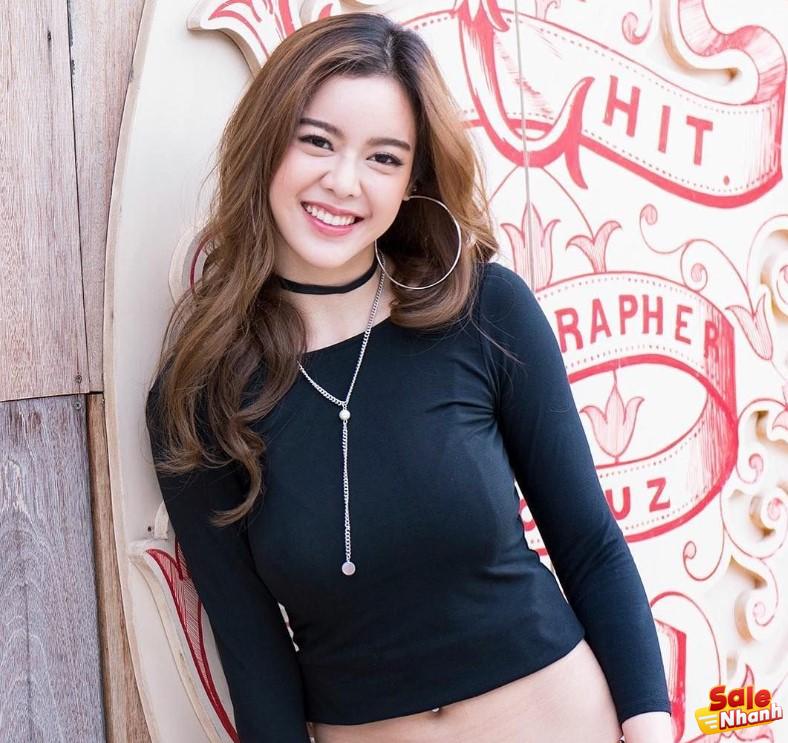 P'Ice (P' is the name for the elderly in Thailand) rarely appears on the big screen, she often works as an advertising model, acting in music or television movies.
So there are not many movies starring this beautiful older sister. Her name is increasingly known for her acting in the movie "ATM", as this movie is very popular with the wider community, not only in Thailand but also in other countries.
Biography of Preechaya Pongthananikorn
Full name: (Preechaya Phongthananikorn)
Nickname: (Ice)
Place of Birth : Bangkok, Thailand | February 14, 1990
Height: 170cm
ATM: Er Rak Error (2012)
Release year : 2012
Genre: Romantic Comedy
Produce : GMM Tai Hub
Director : Mez Tharatorn
Actors: Chantavit Dhanasevi, Preechaya Pongthananikorn, Anna Chuancheun, Pongsatorn Jongwilak
"ATM: Er Rak Error" is one of the highest-grossing Thai films of all time. Even if you watch it now, the movie feels familiar because of its current theme. If this is your first time watching it, you might not think that the movie was released in 2012.
Tell about an employee at a bank that has a policy that prohibits dating colleagues. For couples caught in the act, one or both of them will be deported. Our two main characters are named Sua (Chantavit Dhanasevi) and Jib (Preechaya Pongthananikorn).
They are high achievers and truly love their jobs. No one would think they've been on a street date for 5 years, right?
In the fifth year of Sua and Jib's relationship, they decide to get married. However, none of them want to resign. One day, the operating system of the bank's ATM machine where they work has a problem, causing the amount of money customers withdraw to double. b
This story quickly went viral and attracted a large number of viewers. In the end, 130,000 ฿ (about 62 million Rp) was withdrawn by some people before the bank shutdown.
Jib and Sua also took advantage of this incident to bet, whoever gets back the illegally withdrawn money can continue to work, and whoever loses must resign.
Jib and Sua's tactics in finding people who have withdrawn and how to get them to confess and return the money are very different. Jib is more organized and calculated, while Sua is more impulsive and goofy.
I Fine..Thank You, Love You (2014)
Release year : 2014
Genre: Romantic Comedy
Produce : GTH
Director : Mez Tharatorn
Actors: Puttachat Pongsuchat, Preechaya Pongthananikorn, Sora Aoi, Sunny Suwanmethanont
In the movie "I Fine..Thank You, Love You", P'Ice plays Pleng. The film tells the story of a man named Gym (Sunny Suwanmehanon) who wants to learn English so that he can get back with his ex, Kaya (Sora Aoi). Teacher? Of course the beautiful Pleng (Preechaya Pongthananikorn).
So Kaya was going to be moved to the US by his office, so he asked the English teacher at his tutoring place, Pleng, to pass this message on to his girlfriend (the gym) ).
Rich doesn't speak Thai, he's Japanese. While Gym can only speak Thai, not English let alone Japanese. Then how can they date? It will be explained briefly in the movie.
The gym does not accept that it was decided unilaterally, who said that it is not Kaya directly, right? In the end, he asked Pleng to teach him English privately to take the entrance exam so that he too could be transferred to the US (at the same time as Kaya).
Shopaholic (2013)
Release year : 2013
Genre: Slice of Life
Manufacturing : –
Manager : –
Actor : Preechaya Pongthananikorn
Unlike the previous two films, "Shopaholic" is a short film. This short is more like a public service advertisement, such as a Thai commercial, so touching that it makes us sad like we are watching a TV series. Well, this seems to be one of them, a public education short film that shouldn't go to waste.
It seems that here P'Ice plays himself. Here, he is crazy about shopping. When he left the mall with a shopping bag in hand, he saw an advertisement 'Just spend at least 500 baht, you will get free parking for the first 2 hours'.
P'Ice feels that if he got free parking, he could be more 'efficient'. Since he bought 470 baht before, he only needs to buy another 30 baht, right? However, it turns out that the journey to the shopping center of the shopaholics is not easy.
Seven Something (2012)
Release year : 2012
Genre: Romance, Drama
Produce : Jor Kwang Films, GTH
Directed by: Jira Maligool, Adisorn Trisirikasem, Paween Purikitpanya
Actors: Jirayu La-ongmanee, Sutatta Udomsilp, Sunny Suwanmethanon, Sirin Horwang, Nichkhun Horvejkul (2PM)
Seven Something (2012) is an anthology series divided into three parts. Tells different love stories of three generations with different ages, namely teenagers (14 years old), young adults (21) and adults (42 years old).
This drama also collaborates with famous artists of GTH company such as Sutatta Udomsilp, Sunny Suwanmethanon, in addition to Nichkhun 2PM. Preechaya Pongthananikorn's participation here is only a cameo, she plays herself.
My Boss Is A Serial Killer
Actually the movie "My Boss Is A Serial Killer" is still the TBA alias to be announced. Rumor has it that 2020 will be released but still do not know the date. How the story, who the actor is, has not been widely reported by the international media.
However, judging by the title, there is a novel by Christina Harlin with the same title. If it is true that the film is based on a novel, the story is about a detective, a female office worker, and a cold-blooded assassin. Must be fun, deh, the movie. Hopefully the movie will be finished soon, yes!
Although Preechaya has only acted in five films, all of them are worth watching, especially since the themes are also different. Curious? Just watch it, okay!
Salenhanh – Product review blog
Address: 115 Nguyen Van Qua, Tan Hung Thuan Ward, District 12, Ho Chi Minh City
Website: https://salenhanh.com
Mail: Salenhanh.com@gmail.com
#salenhanh #Reviewsalenhanh