Paul Walker is an actor from California, USA, started his acting career at an early age in the 70s and 80s. In the 90s, his name became known after playing the lead role in a movie. opera called The Young and the Restless. Paul Walker is an actor who started from scratch.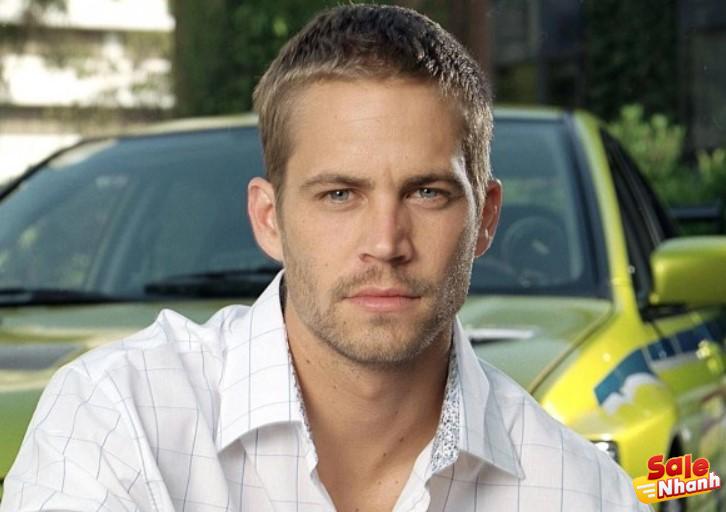 Today, Paul Walker's shadow is no more, he died at a young age, over 40 years old. However, his works will always live on in the hearts of fans. We can remember Paul Walker through the 10 films he starred in. Let's dig deeper, which movies are they?
The Fast & The Furious [2001]
Release year : 2001

Genre: Action, Crime, Horror

Directed by: Rob Cohen

Actors: Vin Diesel, Paul Walker, Michelle Rodriguez

Production company: Universal Pictures, Original Film, Mediastream Film GmbH & Co. Production kg
Brian O'Connor, an FBI agent, is tasked with investigating a truck robbery. He goes undercover and meets Dominic Toretto. After a tragedy at the racetrack, Dom is accused of a hijacking when Brian and Dom start to become friends and he also likes Dom's older sister, Mia. Along with Dom and Mia, Brian searches for the real culprit.
Paul Walker plays Brian O'Connor, while Dom Torreto is played by Vin Diesel and Mia Rodriguez is played by Jordana Brewster. This movie is filled with racing and action scenes. The names of Paul Walker and Vin Diesel are more widely known through films whose sequels are still in the works to this day.
Come on, also refer to this fascinating racing movie article if you love movies like The Fast & The Furious.
Joy Ride [2001]
Release year : 2001

Genre: Action, Mystery, Horror

Directed by: John Dahl

Actors: Steve Zahn, Paul Walker, Leelee Sobieski

Production company: Regency Enterprises, Epsilon Motion Pictures, New Regency Pictures
Fuller and Lewis are summer vacation brothers. They went to see Lewis's girlfriend. They idly play with the radio used to communicate with other cars. To seduce the men on the radio, Fuller pretends to be a woman. Turns out the truck driver they were joking with was a psychopath.
Paul Walker plays Lewis Thomas, the younger brother of Fuller Thomas, played by Steve Zahn. If Steve has a tendency to thug by going in and out of prison, Thomas is more calm but is influenced by Steve's mischief. This movie mixes mystery with suspense that can keep us tense and curious about a psychopathic killer named Rusty Nail.
Eight Below [2006]
Release year : 2006

Genre: Adventure, Drama, Family

Directed by: Frank Marshall

Actors: Paul Walker, Jason Biggs, Bruce Greenwood

Production Company: Walt Disney Pictures, Spyglass Entertainment, Mandeville Films
Jerry Shepherd is a seasoned guide in Antarctica who gets the job of accompanying Dr. McLaren searches for meteorites on Mount Melbourne. Their journey can only be made in a sleigh drawn by nine Siberian dogs. Trouble arose when McLaren got stuck in a puddle of broken ice and a bigger storm was brewing.
Paul Walker as Jerry Shepherd. Unlike other adventure movies that tell about how humans can become saviors, the savior character this time is a group of dogs. Produced by Walt Disney, it's no wonder this movie aims to entertain with a simple yet moving story.
Running Scared [2006]
Release year : 2006

Genre: Action, Crime, Drama

Directed by: Wayne Kramer

Actors: Paul Walker, Cameron Bright, Chazz Palminteri

Production company: New Line Cinema, Media 8 Entertainment, True Grit Productions
Joey Gazelle crashes in a drug deal. His behavior became known to the police but Joey's friends came and killed the policeman who got in their way. Joey was ordered to dispose of the guns that had become evidence. Instead of being discarded, Joey keeps it and is used by a neighbor, Oleg, to kill his father, Anzor.
Paul Walker plays Joey Gazelle, who often disobeys orders and acts on his own accord. The robbery gun was used to kill the policeman causing him to retrieve Oleg holding the gun. Throughout the film, we will be introduced to action scenes and gunfights that in the story only take place in one night.
Hours [2013]
Release year : 2013

Genre: Drama, Horror

Directed by: Eric Heisserer

Actors: Paul Walker, Genesis Rodriguez, Nancy Nave

Production company: The Safran Company, PalmStar Media, Hours Capital
Nolan drove his wife to the hospital to give birth. The baby was born prematurely but did not save the mother's life. Meanwhile, Hurricane Katrina is making landfall in New Orleans. Nolan was unable to evacuate with the other patients, leaving Nolan and his son left in the hospital.
Paul Walker plays Nolan, a father trying to save his son in the midst of Hurricane Katrina. He had to keep the lights on because his son needed a ventilator. The struggle must be waged despite discouragement and fatigue. This movie was released after his passing, so many felt it was a form of tribute to the actor.
Vehicle 19 [2013]
Release year : 2013

Genre: Action, Horror

Directed by: Mukunda Michael Dewil

Actors: Paul Walker, Naima McLean, Gys de Villiers

Production company: The Safran Company, Forefront Media Group, Industrial Development Corporation of South Africa
Michael Woods just got out of prison to Johannesburg to see his wife. Arriving at the airport, he rented a car. He found a cell phone, a gun and a woman choking on smoke. That woman is Rachel, a prosecutor who investigates a police officer involved in a prostitution ring and plans to kill him.
Paul Walker plays Michael Woods. The intention to visit his wife, who was working as an embassy employee, ended up falling into a trap. It was all the more difficult because he was a tourist, so he had to deal with the local government. He had to make sure Rachel was alive because Rachel was the key witness.
Brick Mansions [2014]
Release year : 2014

Genre: Action, Crime, Horror

Directed by: Camille Delamarre

Actors: Paul Walker, David Belle, RZA

Production company: Relativity Media, EuropaCorp, Transfilm
Lino has just been released from prison and intends to live a clean life. Then he finds out that his girlfriend has been kidnapped. The culprit is a ruthless drug lord, Tremaine. Asking the police for help actually got Lino arrested because the police were bribed by Tremaine. Later, he meets a man who freed him from police arrest, Damien.
Paul Walker plays Damien Collier, a cop who wants to eradicate corruption. Knowing that many of his colleagues have been bribed, he disguises himself as a prisoner and frees Lino. Despite having different goals, the two later work together to capture Tremaine.
The Lazarus Project [2008]
Release year : 2008

Genre: Drama, Mystery, Horror

Directed by: John Glenn

Actors: Paul Walker, Piper Perabo, Brooklynn Proulx

Production company : Mandeville Films, Inferno Distribution, Be Good Productions
Ben Garvey was invited by his brother to steal gold powder from the laboratory. The robbery failed, the brother was shot dead while Ben was sentenced to death. Ben is preparing for a lethal injection but he suddenly gets hitched in someone's car heading to the hospital. He was torn between being dead or being a guinea pig.
Paul Walker stars as Ben Garvey, who experiences a strange event where he is near death. Ben gets a second chance in life, this time he becomes a hospital worker. In his second life, he faced many obstacles, one of which was from his patient, a psychopath.
Bobby Z [2007]
Release year : 2007

Genre: Action, Crime, Horror

Directed by: John Herzfeld

Actors: Paul Walker, Laurence Fishburne, Olivia Wilde

Production company: Millennium Films, Eclectic Pictures, Equity Pictures Medienfonds GmbH & Co. KG IV
Tim Kearney is a former Marine who is currently serving a prison sentence. To escape punishment, he is tasked by a DEA agent. The mission is to take the place of Bobby Z, a recently deceased drug dealer. That role he had to perform when there was a hostage exchange with Don Huertero, a drug cartel leader.
Paul Walker plays Tim Kearney, who tries to replace Bobby Z but instead goes to war with Tad Grusza, who also replaces himself. Once again, Paul Walker is involved in the action movie genre, the difference is that this time he uses the doppelganger element. It's a pretty heavy scene, so you shouldn't lose focus while watching this movie.
Takers [2010]
Release year : 2010

Genre: Action, Crime, Horror

Directed by: John Luessenhop

Actors: Chris Brown, Hayden Christensen, Matt Dillon

Production company: Screen Gems, Rainforest Films, Grand Hustle Entertainment
Gordon Jennings has a team of John, Jake and Jessie specializing in catching robbers. Once upon a time, Ghost just got out of prison planning a robbery. Detective Jack Welles has doubted their plan and is waiting for evidence to send them to jail.
Paul Walker plays John. During the robbery, John plays an important role in keeping an eye on Ghost in case he betrays him. In addition, John also created a solution when the robbery almost failed. The problem does not end there, Ghost betrays and intends to bring the stolen money to himself.
Not all films starring Paul Walker can be reviewed. Which Paul Walker movie do you like the most? If it hasn't been reviewed above, you can also add it to the provided comment column. It will be very useful for readers who may not know the shadow of Paul Walker. So never hesitate to share information.