Park Jung Min started his acting career in 2011. For his first time, he starred in an independent film Bleak Night. His performance even earned him a nomination for Best New Actor at the Buil Film Awards.
The guy from Chungju had a breakthrough in 2016. At that time, he got a role in the series Dongju: Portrait of a Poet.
His performance was praised by many. He has won numerous Best New Actor awards, including the Baeksang Arts Awards and the Blue Dragon Film Awards.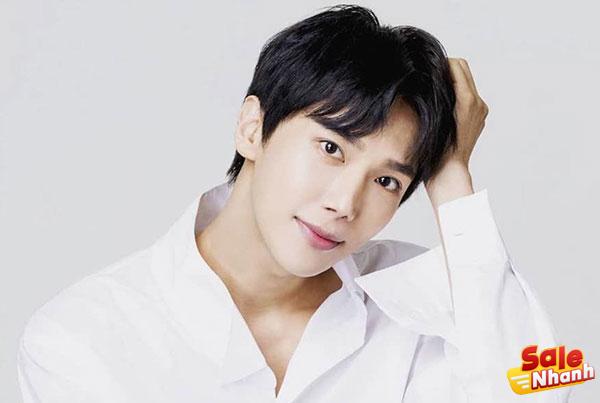 In the following years, Jung Min continued to act in many movies and TV series. Some of his most notable works can be found in Keys to the Heart (2018), Start Up (2019) and Time to Hunt (2020).
The actor continues to gain popularity in 2020. He has a role in the action movie Deliver Us from Evil.
The film was a huge hit in Korea, becoming the second highest-grossing Korean film that year. For his excellent performance, he has won many Best Supporting Actor awards.
Biography of actor Park Jung Min
Real name: Park Jung Min (박정민)

Stage name: Park Jung Min

Birthday: March 24, 1987

Birthplace: Cheongju, Chungcheongbuk-do, South Korea

Aries

Korean

Height: 178 cm

Weight: 63 kg
If you are also interested in this handsome, multi-talented actor, let's take a look at the top of Park Jung Min 's best movies with Salenhanh.com .
Top best movies of Park Jung Min
Phim The Miracle
Release year : 2021

Genre: Drama

Produce : Blossom Picture, Lotte Entertainment

Directed by: Lee Jang Hoon

Actors: Park Jung Min, Lim Yoon Ah, Lee Sung Min, Lee Soo Kyung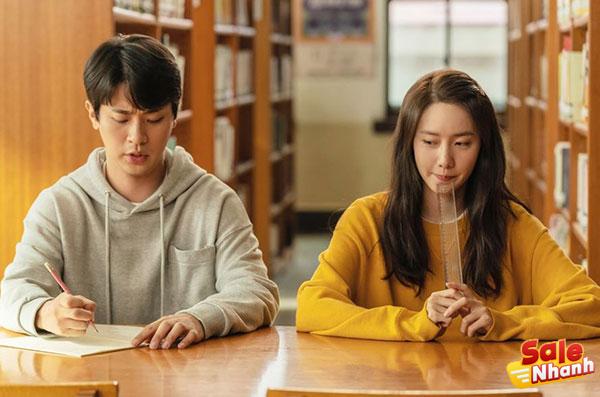 Source: Salenhanh.com
"The Miracle" is a drama based on a true story that happened in a remote area of ​​North Gyeongsang Province in the 1980s. Here, Park Jung Min plays Joon Kyung, a high school student and also a a math genius. Joon Kyung lives in a remote village on a train line with no station.
Wanting a train station in his village, Joon Kyung even tried to send more than 54 letters to the president, but got no reply. Later, Joon Kyung also tries to win a math competition in the hope of meeting the president.
Joon Kyung won the contest, but his meeting with the head of state was just a dream. Even so, Joon Kyung still keeps trying to fulfill his dream of building a train station for the villagers.
In addition to inviting viewers to witness Joon Kyung's journey to living his dream, "The Miracle" also presents Joon Kyung's romance with Ra Hee, played by SNSD's Yoon Ah. So, for those curious about the harmony between Im Yoon Ah and Park Jung Min, "The Miracle" is a must-see!
Movie Dongju: Portrait of a Poet
Release year: 2016

Genre: Drama

Producer: Luz Y Sonidos, Megabox Plus USA

Directed by: Lee Joon Ik

Actors: Kang Ha Neul, Park Jung Min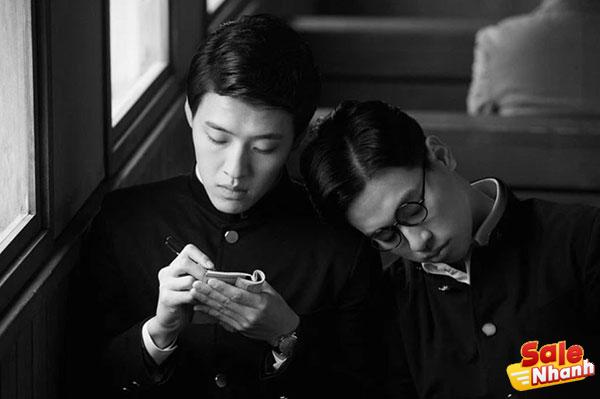 "Dongju: Portrait of a Poet" is a historical drama inspired by two historical figures named Yun Dong Jun and his cousin, Song Mong Gyu, who continued their studies in Japan, when the land was This country is a colony of Korea. These two characters are played by actor Kang Ha Neul and of course Park Jung Min.
During the 110-minute broadcast, viewers will be transported into the story of two cousins ​​with opposite personalities as they face the Japanese colonial era.
Song Mong Gyu played by Park Jung Min is described as an energetic, straightforward, intelligent and supportive character of Dong Ju. He wanted Korea to be so independent that he tried to make a radical change.
Compared to other films, the budget for this film is relatively low. In fact, almost all of the scenes were shot in the same location.
Even so, "Dongju: Portrait of a Poet" still achieved many achievements. Park Jung Min himself even won the "Best New Actor" award in various events, one of which was the 52nd Baeksang Arts Awards.
Movie God of Cards: One-Eyed Jack
Release year : 2019

Genre: Crime, Drama

Produce : Sidus Corporation, BA Entertainment, MCMC, Lotte Entertainment

Directed by: Kwon Oh Kwang

Actors: Park Jung Min, Ryoo Seung Bum, Choi Yu Hwa, Lee Kwang Soo, Yoon Je Moon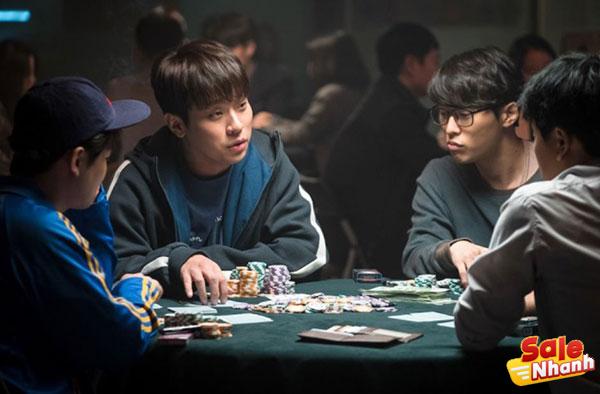 "One Eyed Jack" is the final installment of the popular casino-themed movie trilogy "Tazza". Here, Park Jung Min was assigned to take on the main character named Do Il Chul.
In the story, Il Chul is a skilled young poker player. One day, he aims to win the jackpot. He was sure he could win it so he applied for a big loan.
However, Il Chul fails to achieve his goal and ends up being chased with a huge debt. Even he was almost empty-handed because he could not pay the debt.
Fortunately, he was saved by the legendary poker player 'One-Eyed'. In the end, Il Chul joined the 'One-Eyed' group to win a big jackpot.
Every game plan they had prepared went smoothly. Towards the end, there was a fatal error that left the team trapped in a life-or-death situation.
Phim Sunset in My Hometown
Release year : 2018

Genre: Drama

Produce : M-Line Distribution, Megabox

Directed by: Lee Joon Ik

Actors: Park Jung Min, Kim Go Eun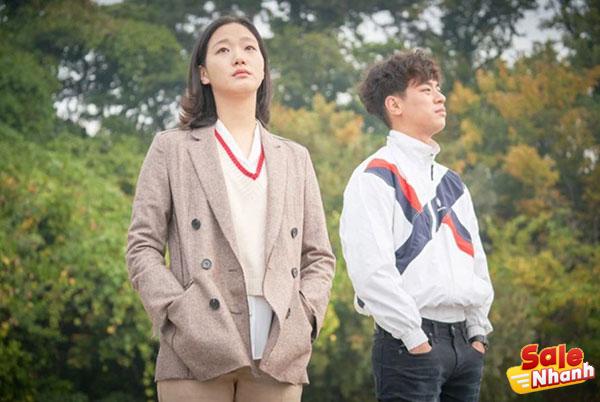 "Sunset in My Hometown" or "Byeonsan" is the second time Park Jung Min and director Lee Joon Ik have worked together. Here, Park Jung Min was again chosen to take on the main character named Hak Soo.
He's an unknown underground rapper who's been trying his luck for 6 years in the rapper's TV special, "Show Me the Money".
Hak Soo really hates his hometown, because of his father's treatment of his mother and himself. When his mother died of cancer, Hak Soo went to Seoul to become a rapper. However, Hak Soo was forced to return to the burial place to cut the umbilical cord after receiving news that his father was in critical condition.
However, it was just his father's trick to force him to visit the place where his umbilical cord was cut. As Hak Soo prepares to return to Seoul, he encounters a new problem. Inevitably, Hak Soo is stuck longer in his hometown.
Park Jung Min has absolutely no background as a rapper. So he learned to rap for 1 year.
Not only that, the rap lyrics he wrote himself also appear in this movie. His excellence in playing the role of Hak Soo helped Park Jung Min receive the title of "Best Actor" through the Busan Film Critics Association Awards.
Movie Start-Up
Release year : 2019

Genre: Drama, Comedy

Production : Filmmaker R&K, Contents Panda

Directed by: Choi Jeong Yeol

Actors: 

Ma Dong Seok

 , Park Jung Min, 

Jung Hae In

 , Yum Jung Ah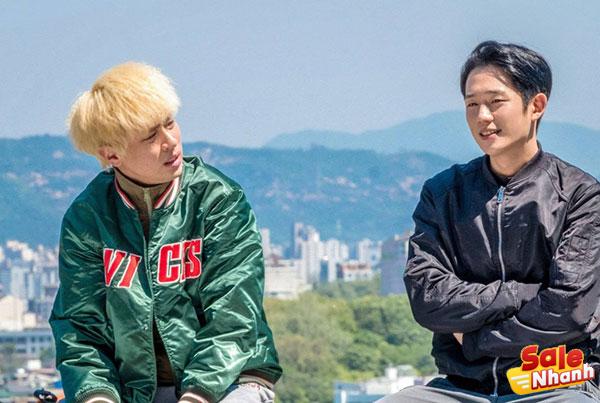 "Start-Up" is a comedy-drama drama based on the webtoon Daum of the same name by Jo Geum San. In this drama, Park Jung Min transforms into an 18-year-old blonde named Go Taek Il.
Taek Il is a teenage troublemaker who lives only with his mother, a former volleyball player. One time, Taek Il got into an argument with his mother because he didn't want to go to college. As a result, he chose to run away from home even though he didn't have any plans.
Eventually, he got a job as a food delivery man at a Chinese restaurant. There he meets a mysterious chef named Go Seok. This experience made Taek Il realize the harsh reality of the adult world and learn to be more responsible.
A funny but meaningful movie with the participation of many top actors becomes a powerful formula that makes many viewers love this movie. It is clear that "Start-Up" has received more than 3.3 million views.
Deliver Us from Evil (Deliver Us from Evil)
Release year: 2020

Genre: Action, Crime, Horror

Produce: Hive Media Corp.

Directed by: Hong Won Chan

Cast: Hwang Jung-min, Lee Jung Jae, Park Jung-min, Choi Hee-seo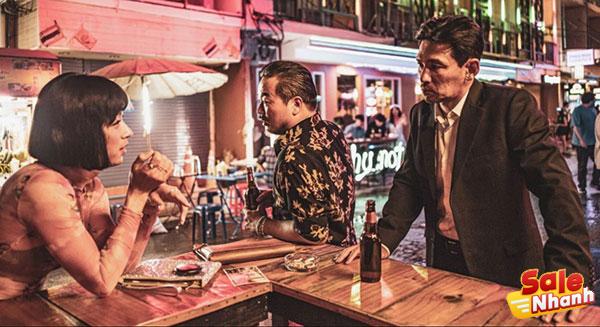 Through the movie "Deliver Us from Evil", Park Jung Min challenged herself to play a transgender woman named Yui. In the story, Yui helps In Nam, a famous man searching for his kidnapped child in Thailand, to get money for sex reassignment surgery.
In Nam himself is a character played by veteran actor Hwang Jung Min. He is a former intelligence member turned assassin.
After completing his final mission to destroy the Yakuza, In Nam receives news that his former lover, Seo Young Joo, has been murdered and his 9-year-old daughter kidnapped in Thailand.
This Park Jung Min movie was shown while the Covid-19 pandemic was still going on. However, the film still sold more than 4 million tickets. This makes "Deliver Us From Evil" the second highest-grossing film in Korea in 2020.
Not only the movie, Park Jung Min's success in bringing a transgender character to life has helped him bring home the title of "Best Supporting Actor" in a number of prestigious movie events including the Grand Prize. 41st Blue Dragon Film Award.
Phim Keys to the Heart
Release year : 2018

Genre: Comedy, Drama

Produce : JK Film, CJ ENM

Directed by: Choi Sung Hyun

Actors: Lee Byung Hun, Youn Yuh Jung, Park Jung Min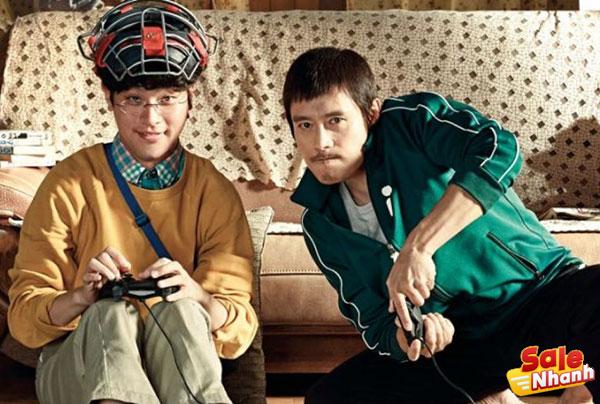 Throughout his acting career, Park Jung Min has never limited the type of character he plays. Especially with the movie "Keys to the Heart", Park Jung Min tried to bring to life the character Jin Tae, a person with savant syndrome.
The story of this movie starts with a heavyweight boxer named Jo Ha who won the WBC Asia during his heyday. But now, Jo Ha is handing out flyers on the street and occasionally quarreling with other boxers.
One day, he accidentally reunites with his biological mother after 17 years of separation. From there, Jo Ha discovers that she has a savant syndrome half-sister who is also a genius piano player named Jin Tae.
To revive Jin Tae, Park Jung Min turned down a surrogate and chose to practice piano for 6 months. Then he also used his own father's old clothes to make his character look real.
Movie Time to Hunt
Release year: 2020

Genre: Action, Crime, Drama

Cast: Lee Je-Hoon, Ahn Jae-hong, 

Choi Woo-shik

 , Park Jung-min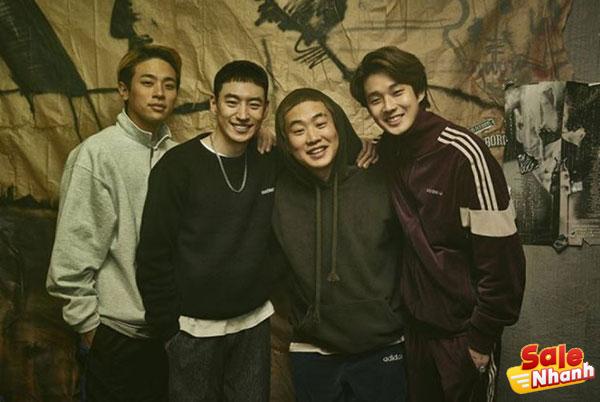 The film "Time to Hunt" takes viewers into a backward future world where the whole country suffers from poverty after the storm of the catastrophic financial crisis. The plot unfolds when Jun Seok is released from prison after a theft with his friends.
Seeing Won's currency depreciate sharply, Jun Seok proposes one last stealing mission with his friends Jang Ho and Ki Hoon to get out of the situation. Their target is an illegal gambler holding piles of US dollars.
To carry out their mission, the three friends recruited a character brought by Park Jung Min, Sang Soo. He was a man who happened to work at the gambling house they hunted down. However, their excitement for the smooth plan is interrupted by a mysterious man hunting them down.
The film that brings together this outstanding cast has created equally extraordinary achievements. Time to Hunt is on the list of films to be screened at one of the three most prestigious film festivals, the Berlin International Film Festival 2020.
Phim Svaha: The Sixth Finger
Release year : 2019

Genre: Mystery, Horror

Production : filmK, Filmmaker, CJ Entertainment

Director : Jang Jae Hyun

Actors: Lee Jung Jae, Park Jung Min, Lee Jae In, Jung Jin Young, Lee David, Jin Seon Kyu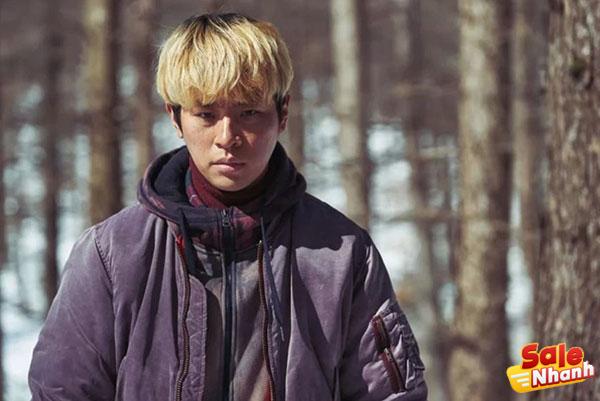 In 2019, Park Jung Min returned to greet the audience when appearing in the mysterious horror film by director Jang Jae Hyun, who previously scored box office success "The Priest". The film features the character Pastor Park, the head of a religious organization that smears many religions.
Once, his team found the secret heretical Buddhist group 'Deer Mount'. During the investigation, Pastor Park found a fanatical believer named Jung Na Han and this character was brought by Park Jung Min.
Na Han was raised by the "God" of the cult group while he was in juvenile prison. He is blinded by the cult and is willing to kill teenage girls.
The mission of Pastor Park's team becomes even more difficult when the fanatical Na Han makes Lee Geum Hwa their next target. The young girl turns out to be keeping a secret, namely that her unusually shaped twin has been hidden behind the house since birth.
Movie Bleak Night
Release year : 2011

Genre: Drama, Coming of Age

Produce : Korea Academy of Motion Picture Arts (KAFA)

Director : Yoon Sung Hyun

Actors: Lee Je Hoon, Seo Jun Young, Park Jung Min, Jo Sung Ha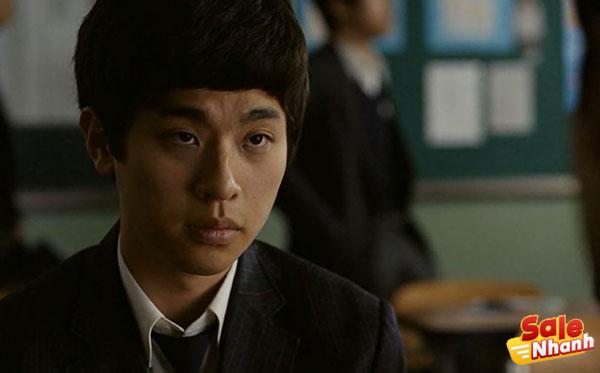 Talking about Park Jung Min's movie, "Bleak Night" is a movie that shouldn't be left behind. Thanks to this project, Park Jung Min's name is known in the film industry. This film is also the first time Park Jung Min, director Yoon Sung Hyun and actor Lee Je Hoon have collaborated on a film project.
"Bleak Night" depicts the childhood story of three friends, namely Ki Tae, Dong Yoon, and Hee Joon, played by Park Jung Min. The trio are so close that they think this friendship will last forever. But in the end, some problems start to hit their friendship.
The dispute started from a misunderstanding between Ki Tae and Hee Joon. Ki Tae did not even hesitate to abuse his best friend. When Dong Yoon found out what Ki Tae did to Hee Joon, Dong Yoon tried to stop Ki Tae, but all his efforts failed.
After that, this dispute turned into a tragedy that caused these three friends to lose the opportunity to return to the way they were before.
Park Jung Min is an actor who has the ability to transform into every character he plays very smoothly. Both typical and atypical characters, Park Jung Min is able to bring his characters to life and real.