Park Ha Na made her acting debut with a small role in the drama Twelve Man in A Year (2012). At the next opportunity, she began to appear more in the drama Empress Ki (2013). Exactly one year later, Ha Na received her first lead role in the drama Apgujeong Midnight Sun (2014).
Ha Na's appearances in dramas tend to be unfamiliar to international audiences, but not to Koreans. The reason is, she is one of the actresses who signed up to act in daily broadcast dramas.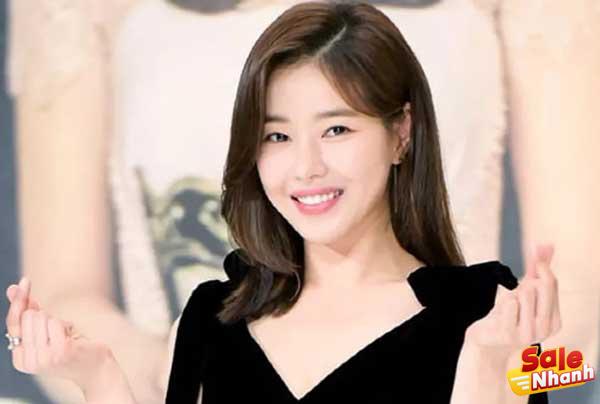 It's no surprise that some of her dramas have aired as many as 100-200 episodes. So what are the movies that Park Ha Na has acted in?
Empress Ki
Release year 2013
Genres Cross-Dressing , Drama , History , Romance , Historical , Politics , Romance , Royalties , Sageuk , Sismance
Director Han Hee , Lee Sung Joon
Cast Ha Ji Won Ji Chang Wook Joo Jin Mo Baek Jin Hee
Empress Ki (2013) is a movie by Park Ha Na that you should not miss, especially if you like historical dramas with beautiful and strange costumes.
Although not the main character, Ha Na plays Woo Hee or Lady Bu, one of the concubines of Ta Hwan, the last Emperor of the Yuan Dynasty. She is the daughter of Governor Busaqui of Lingbei.
Empress Ki (2013) tells the story of the life journey of a Goryeo woman named Ki Seung Nyang, who was brought to Mongolia as a Gungnyeo (bow maiden).
After going through many events, Ki Seung Nyang married the Emperor of the Yuan Dynasty, Toghon Temur or Ta Hwan and became Empress Ki. Previously, Ki Seung Nyang was the fiance of King Goryeo who died during the Yuan Dynasty.
The Sound of Magic
Release year 2022
Genres Drama , Fantasy , Music , Psychological
Director Kim Seong Yoon
Cast Ji Chang Wook Choi Sung Eun Hwang In Yeop
Park Ha Na appeared as a guest in Korea's first musical film, The Sound of Magic (2022). He plays Min Ji Soo, an old friend of the character played by Ji Chang Wook.
In this drama, Ji Chang Wook as the main character becomes a mysterious character named Ri Eul. Ri Eul is a handsome magician who lives in an abandoned amusement park.
The story begins when the intelligent poor girl Yoon Ah Yi meets a magician at an abandoned amusement park. Ah Yi, who is sad and depressed due to financial difficulties, is entertained by Ri Eul with her magic show.
They get closer and become friends until Ri Eul's past is revealed and the magician disappears.
Girl's Generation 1979
Release year 2017
Genre Drama , Mystery , Romance , Youth
Director Hong Seok Goo
Cast Bona Chae Seo Jin
Girl's Generation 1979 (2017) will introduce you to a character named Lee Jung Hee, the second daughter of a family that owns a lingerie factory. Jung Hee and some of his friends go on a group date.
There, she meets Bae Dong Moon, who immediately falls in love with her. Unfortunately, Jung Hee had a crush on her senior at school, Son Jin.
One day, a transfer student from Seoul comes to their school. Park Hye Joo immediately became the center of attention.
So Jin is also amused to see him, but the girl likes Joo Yeong Choon, a former gangster who is now a local laborer. Park Ha Na plays Hong Do Hwa, Lee Jung Hee's aunt.
Different Dreams
Release year 2019
Genre Action , Historical , Romance
Director Yoon Sang Ho
Cast Lee Yo Won Yoo Ji Tae Im Joo Hwan Nam Gyu Ri
Different Dreams (2019) is a spy drama set in the history of the Joseon Dynasty during the Japanese colonial period.
This drama tells the dramatic and action-packed story between a doctor named Lee Young Jin and the leader of the Hero Army, Kim Won Bong. Lee Young Jin takes on two roles as a doctor and a spy for Korea and Japan.
Park Ha Na plays Cha Jeong Im. He is the only member of the Legion of Heroes led by Kim Won Bong. Jeong Im and Won Bong have known each other since they were children. Her joining the Army of Heroes is because Jeong Im has feelings for Won Bong.
Still Loving You
Release year 2016
Genre Drama , Psychological , Romance
Director Kim Min Joo
Cast Lee Young Eun Kim Dong Jun Park Ha Na Choi Jung Won
Once again, Park Ha Na appears in a long-running drama that airs every Monday to Friday. Park Ha Na's next film is called Still Loving You (2016). It ran a total of 125 episodes.
Directed by Kwak Gi Won, Ha Na is said to be one of the main characters named Kim Bit Na. Starring Lee Young Eun and Kim Dong Jun, this drama tells a funny and sad love story.
Oh Eun Soo and Kim Bit Na were old teachers and students. After so many years, they finally meet again.
The funny thing is, they married brothers Yoon Soo Ho and Yoo Soo Hyun. The plot becomes even more unpredictable when Bit Na and Eun Soo become step-brothers after their parents decide to get married.
The Promise
Release year 2016
Genre Psychological, Romance
Director Jeon Woo Sung
Cast Seo Joon Young Lee Yoo Ri Song Jong Ho Park Ha Na
Lee Na Yeon has lost her parents since the heir to a conglomerate family, Park Yu Gyeong, caused the death of her mother, Lee Yu Nae, in a traffic accident. Apparently Yu Gyeong and Yu Nae were competing for Jang Gyeong Wan.
Yu Gyeong then uses a cunning trick to trick him into getting married. Feeling guilty about the accident, Gyeong Wan lets Na Yeon stay, making her stepdaughter Jang Se Jin jealous.
Se Jin, played by Park Ha Na, turns out to be romantically involved with Tae Jun, a young man who grew up with Na Yeon and became the love of his life. Unfortunately, Tae Jun would rather betray and go with Se Jin.
Apgujeong Midnight Sun
Release year 2014
Genre Drama, Romance
Director Bae Han Chul
Cast Park Ha Na Kang Eun Tak Song Won Geun Baek Ok Dam Kim Min Soo
Apgujeong Midnight Sun (2014) is a historical drama in which Park Ha Na was first trusted to play the lead role. Airing on MBC from Monday to Friday with 149 episodes, Ha Na captivated the audience through the role of Baek Ya or Baek Seon Dong.
Baek Ya was so jealous that he cruelly killed his sister-in-law. However, since her brother-in-law got into an accident, she has changed. Baek Ya begins to learn to love him and avenge his mother, Seo Eun Ha.
This drama follows the lives of four characters and their families who are related to each other because they both work at a cable TV station.
Young Lady and Gentleman
Release year 2021
Genres Comedy , Drama , Family , Romance
Director Shin Chang Suk
Cast Ji Hyun Woo Lee Se Hee Park Ha Na Kang Eun Tak
Working from the home of Lee Young Kook, a wealthy widow with three children, makes Jo Sa Ra, played by Park Ha Na, obsessed with being a mistress.
His years of dedication come with other desires, especially when Young Kook's youngest son turns out to be the child he abandoned a few years ago. Jo Sa Ra does everything to get Young Kook and live with his son.
Sa Ra's position is increasingly changed when a young girl named Park Dan Dan, a new direct tutor, begins to stay at Young Kook's house as she works to take care of Young Kook's children. Park Dan Dan quickly fell in love with them and of course her father.
Mysterious Personal Shopper
Release year 2018
Genre Romance , Mystery
Director Kim Sang Hwi
Cast Choi Myung Gil Park Ha Na Wang Bit Na Lee Eun Hyung Han Sang Jin
Park Ha Na's Mysterious Personal Shopper (2018) is a drama that airs on KBS2 from Monday to Friday with 103 episodes.
Her ratings reached tens of percent and thanks to her popularity, Ha Na received an award from the KBS Drama Awards as the Daily Drama Excellence Actress Award.
This drama revolves around the life of a fashion conglomerate family, Chairman Eun, and the mysteries hidden in his mansion. Park Ha Na as Hong Se Yeon is a friendly and active shopper. Unfortunately, he was betrayed by the person he loved.
He meets Eun Kyung Hye, the only daughter of a rich family who looks perfect but is actually afraid of being abandoned. As a result, Kyung Hye tends to have an impulse control disorder and becomes impulsive. This drama shows the love story of friendship and betrayal between two people.
Unexpected Heroes
Release year 2017
Genre Romance , Mystery
Unknown Director
Cast Choi Jong Hoon Lee Min Hyuk Kim So Hye Park Ha Na
This time, Park Ha Na's drama has only 10 episodes, unlike many other dramas with hundreds of episodes.
Unexpected Heroes (2017) is a fantasy drama in the form of a web-drama that tells the story of three high school students who receive superpowers after their respective organ transplants. Here Park Ha Na plays the role of No Deul Hee.
They use this power to solve suspicious cases. This play is supported by the Center for Disease Control and Prevention's Organ Transplant Management Center to raise awareness about organ and tissue donation.
Operating since 2012, the name Park Ha Na is not new to Korea. Moreover, he is one of the actors who often act in long-running dramas.
Out of the ten dramas of Park Ha Na in this article, most of them have a lot of episodes. If you like him, of course it doesn't matter, right? Have fun watching, ok!
Salenhanh – Product review blog
Address: 115 Nguyen Van Qua, Tan Hung Thuan Ward, District 12, Ho Chi Minh City
Website: https://salenhanh.com/en
Mail: Salenhanh.com@gmail.com
#salenhanh #Reviewsalenhanh