Who doesn't know Parineeti Chopra ? I think all Bollywood movie lovers must know her. This super talented and smart actress is indeed reaping great success thanks to a movie coming out in 2021.
Call it The Girl on The Train (2021) and Saina (2021) have received a lot of attention from movie-loving audiences. Parineeti Chopra started her career in 2011 and has now appeared in various films.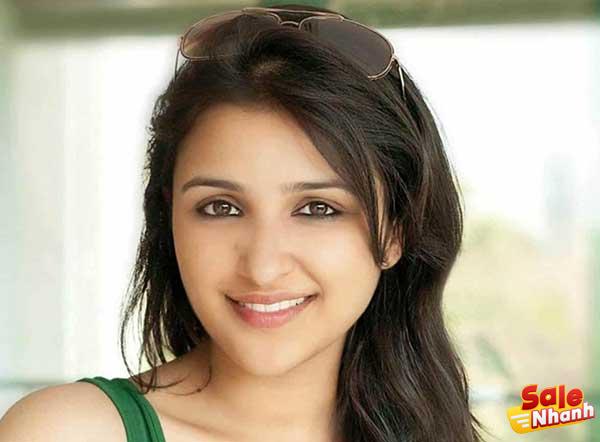 This cousin of Priyanka Chopra has explored a wide variety of film genres, from romantic comedy and action to horror and thriller. Moreover, Parineeti often receives praise for her natural acting and good soul.
This time we will find out which films have succeeded in making Parineeti Chopra's name.
The Girl on The Train
Release year 2021
Genres Crime , Drama , Mystery , Horror
Director Ribhu Dasgupta
Cast Parineeti Chopra Aditi Rao Hydari Kirti Kulhari Rajiv Chabria
The Indian version of The Girl on The Train (2021) has recently been discussed a lot by Bollywood movie fans.
The reason is that this movie makes the audience feel tense with what happened to Parineeti Chopra here. This film tells the story of Mira Kapoor, a great lawyer whose life suddenly fell apart.
His family ended, losing children and memory due to dementia after the accident. The only thing that made him happy was seeing Nusrat's happiness behind the train window.
But this actually got him accused of being Nusrat's killer, which confused him. Mira tries to find out exactly what happened, but the results leave her completely dumbfounded.
Saina
Release year 2021
Genre Biography , Drama , Sports
Director Amole Gupte
Cast Parineeti Chopra Manav Kaul Eshan Naqvi
The movie Saina (2021) was originally assigned to Shraddha Kapoor but the actress decided to withdraw due to health reasons. Eat Parineeti has been cast as his replacement and has managed to deliver a very engaging performance.
A movie that honors one of India's greatest badminton players, Saina Nehwal. Tells the story of Saina's career from Haryana to become the number one badminton player in the world.
This movie shows how hard it is to give up youth to practice. This movie is a spectacle that can get young athletes excited to fulfill their dreams.
Ishaqzaade
Release year 2012
Genre Action, Drama, Romance
Director Habib Faisal
Cast Arjun Kapoor Parineeti Chopra Gauahar Khan Ratan Singh Rathore Anil Rastogi
Ishaqzaade (2012) seems to be one of Parineeti Chopra's best films throughout her career. The reason is that this film was very successful and amazed many film critics in India.
The film received many positive reviews and praised Parineeti Chopra's performance. In fact, thanks to this film, Parineeti received a Special Award at the 2012 National Film Awards.
The film tells the love struggle of a Muslim girl with a Hindu man. The love that Zoya thought would make her happy turns out to break her heart.
Because Parma only used it to tease the girl. Deeply traumatized, Zoya arrives at Parma's house with a gun in hand. What will happen?
Daawat-e-Ishq
Release year 2014
Genre Comedy, Drama, Romance
Director Habib Faisal
Cast Aditya Roy Kapur Parineeti Chopra Anupam Kher Karan Wahi
Dawat-e-Ishq (2014) is another one of Parineeti Chopra's best movies worth watching. This film was delayed due to avoidance of Priyanka Chopra's Mary Kom (2014).
The result did not disappoint, this film sold very well in the market with positive reviews. This film tells the story of Gullu, who dreams of going to America and always fails in love.
This girl always felt heartbroken because almost all the men she married lied and demanded a large dowry.
Until Gullu concocts some fraudulent scheme to get the money to bring him to America. There, Gullu meets Tariq, a poor man who has fallen into her trap.
Golmaal Again
Release year 2016
Genres Action , Comedy , Fantasy , Horror
Director Rohit Shetty
Cast Ajay Devgn Tabu Parineeti Chopra Arshad Warsi Shreyas Talpade
This movie brings together many famous Bollywood actors, it seems like you have to see it. Golmaal Again (2017) is the fourth installment of the Golmaal comedy series.
The presence of Parineeti Chopra is essentially to replace Kareena Kapoor played in the previous two films. This movie is about Gopal, Madhav, Lucky, Laxman Prasad and Laxman Sharma returning to their old environment.
They return to occupy a new house very majestic and luxurious, but do not know that the house is haunted. They feel scared because they are often harassed by demons, what will they do to save themselves?
Meri Pyaari Bindu
Release year 2017
Genre Comedy, Drama, Romance
Director Akshay Roy
Cast Parineeti Chopra Ayushmann Khurrana Rajatabha Dutta Aparajita Adhya Prakash Belawadi June Malia
After a long absence, Parineeti Chopra finally returns to the big screen through Meri Pyaari Bindu (2017). The film produced by Yash Raj Films is truly one of Parineeti Chopra's best films.
This film tells the story of Bubla, a writer who is very opposed to writing love stories because of Bindu's influence. The woman he likes loves horror books and sexy comedies, but doesn't like love stories.
On the other hand, Bindu dreamed of becoming a famous singer, but unfortunately this dream never came true. Can these two friends make love?
Hasee toh Phasee
Release year 2014
Genre Comedy, Romance
Director Vinyl Mathew
Cast Parineeti Chopra Sidharth Malhotra Adah Sharma Manoj Joshi Sharat Saxena
In collaboration with Sidharth Malhotra and Adah Sharma, the film Hasee toh Phasee (2014) was a resounding success in the market. This movie has received a lot of positive reviews, especially the soundtrack of the extraordinary movie that makes your heart melt.
This movie is considered to be the perfect blend of comedy, romance and real life, because it is brought together perfectly.
Saying that Meeta is a troublemaker who attended her sister's wedding, Karisma worries about her marriage to Nikhil. At the request of his future wife, Nikhil tries to handle Meeta, a difficult person to manage.
Another problem arises when Nikhil finally realizes that he has fallen in love with Meeta, so what will happen to Kharisma?
Shuddh Desi Romance
Release year 2013
Genre Comedy, Drama, Romance
Director Maneesh Sharma
Cast Sushant Singh Rajput Parineeti Chopra Vaani Kapoor Rishi Kapoor Jitendra Parmar
The film shown in the Gala Presentation section at the 2013 Toronto Film Festival, Shudh Desi Romance (2013) is a must-see.
A film that will expose you to young people's perspectives on commitment, cohabitation and arranged marriage. Set in Jaipur, Raghu is in a dilemma about his arranged marriage.
However, this man fell in love with Gayatri's charms, until Raghu finally decided to drop the wedding. The two of them started to live together and now how painful Rahgu feels to be abandoned by Gayatri on her wedding day.
Until fate brought this man to meet Tara, the woman he originally intended to marry. What will he do?
Kesari
Release year 2019
Genres Action , Drama , History , Horror , War
Director Anurag Singh
Cast Akshay Kumar Mir Sarwar Ashwath Bhatt Rakesh Chaturvedi Parineeti Chopra
Kesari (2019) is a film not to be missed if you are a fan of Parineeti Chopra. This film has received many positive reviews, starting from the acting, visuals, production value, art direction, and action.
In this film, Parineeti Chopra plays the character Jeevani Kaur, wife of character Akshay Kumar. The film is based on a true story, the bravest battle of Saragarhi ever fought by India.
Ishar Singh of the British Indian Army's Sikh Regiment was convicted and sent to Saragarhi Fort. The men who led the Indian army's resistance against Afghanistan were full of blood and loss of soldiers.
Ladies vs Ricky Bahl
Release year 2011
Genres Comedy , Crime , Drama , Romance
Director Maneesh Sharma
Cast Ranveer Singh Anushka Sharma Parineeti Chopra Dipannita Sharma Aditi Sharma
Ladies vs Ricky Bahl (2011) is the film debut of Parineeti Chopra, who has brought her name to fame. Parineeti received many compliments for her natural-looking appearance.
Critics even said that Parineeti Chopra's performance in this film was the best, almost capturing the attention of Anushka Sharma.
This movie is about a group of women taking revenge on a man named Ricky Bahl. The reason is because this man has tricked many women, this time it's Dimple, Raina and Saira's turn to take revenge on a man they call "Bloody Kameena".
Here is a list of the 10 best movies ever starring the beautiful Parineeti Chopra. What movies have you watched? Or maybe you just realized that there are a lot of Parineeti Chopra movies that you haven't seen yet?
Salenhanh – Product review blog
Address: 115 Nguyen Van Qua, Tan Hung Thuan Ward, District 12, Ho Chi Minh City
Website:  https://salenhanh.com/en
Mail: Salenhanh.com@gmail.com
#salenhanh #Reviewsalenhanh