Osamu Mukai is a Japanese actor born on February 7, 1982. Before becoming an actor, Osamu Mukai worked as a freelance bartender in a bar while continuing his education. And when he graduated, he became a full-time employee there and was even appointed as a manager.
While working as a bartender, he was interviewed and his photo was included in Tokyo Graffiti magazine with the title Handsome Man and Osamu Mukai was ranked 4th. Then he got a job. recruiting company and becoming an actor.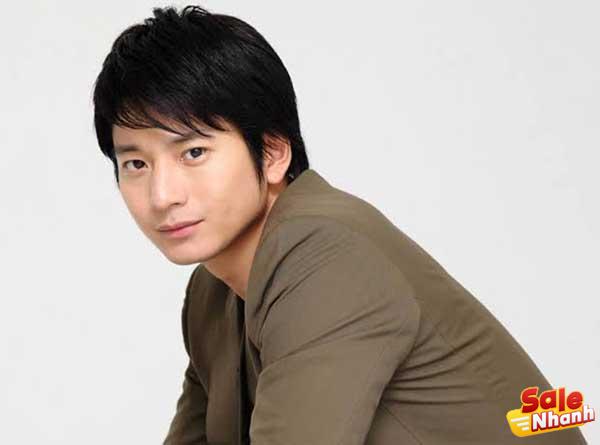 Then Osamu Mukai started his acting career in 2006, starting from acting in one of the TV commercials then acting in TV series and movies. There have been many dramas and movies played by Osamu Mukai and have also won various awards. Here, Salenhanh.com has compiled 10 best TV series recommendations played by Osamu Mukai.
Atashinchi no Danshi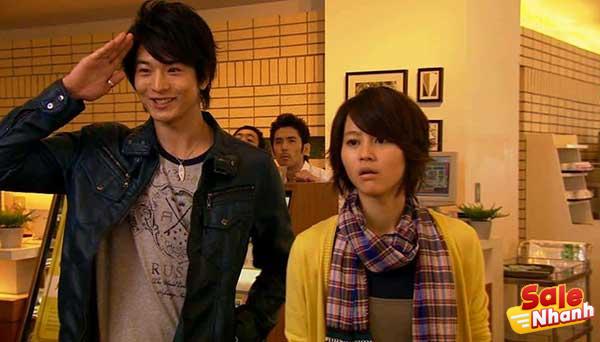 Release year: 2009
Genre: Comedy, Family
Classics: Matsuda Hidetomo, Sato Genta
Voice actors: Horikita Maki, Kaname Jun, Okada Yoshinori, Osamu Mukai, Yamamoto Yusuke, Koji Saeto, Okayama Tomoki
Producer: Fuji TV
Episodes: 11
In this movie, Osamu Mukai plays Ohkura Sho and co-stars with Horikita Maki, who plays Mineta Chisato. The film is about a woman named Chisato who becomes homeless and is heavily in debt from her runaway father.
One day, he meets Shinzo Ohkura (Masao Kusakari), a rich old man, and offers to pay off Chisato's debt as long as he wants to marry him. Chisato, who accepted the offer, was married.
However, Shinzo suddenly dies and it turns out that their marriage contract states that Chisato must take care of Shinzo's six children and one of his children is Ohkura Sho (Osamu Mukai). With the different personalities of 6 children, Chisato must try to be a 'mother' to them.
Gegege no Nyobo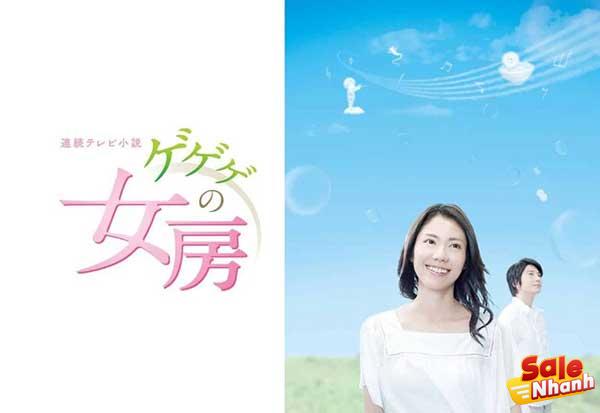 Release year: 2010
Genre: History, Romance, Life, Drama, Family
Directed by: Ichiki Masae Katsuta Natsuko
Actor: Matsushita NaoOsamu Mukai
Production company: Nippon Housou Kyoukai (NHK)
Episodes: 156
This film is adapted from the autobiography of the same name by Nunoe Mura and was published in 2008. The story is told from the point of view of a wife. The film tells the life of a married couple 10 years apart.
Fumie Iida (Ichiki Masae) is the son of the Iida family residing in Yasugi City, Shimane Prefecture. She is married to Shigeru Murai (Osamu Mukai), a manga artist, but none of her scripts sell so they have to live in poverty.
However, the couple lives very happily with the people around them. In this movie you will see Osamu Mukai who is very different from his original appearance, because he wears makeup to make him look old in this movie.
Hungry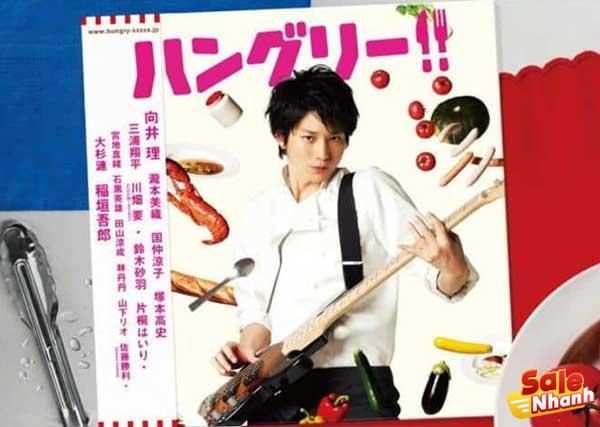 Release year: 2012
Genre: Food, Romance, Drama
Directed by: Shiraki Keiichiro Motohashi Keita
Actors: Osamu Mukai, Takimoto Miori
Producer: Fuji TV
Episodes: 11
This film tells the story of a former rock band bassist named Eisuke (Osamu Mukai) who decides to stop pursuing his dreams in order to continue his family's legacy of an Italian restaurant run by his mother. His great-grandfather owned the restaurant, Le Petit Chou.
However, the restaurant owned by his mother was taken over by Tokio Aso (Inagaki Goro). Because of this, Eisuke ended up opening a restaurant of the same name in a warehouse rented by his mother. And with the help of his rock band friends , together they try to revive Le Petit Chou restaurant .
S: Saigo no Keikan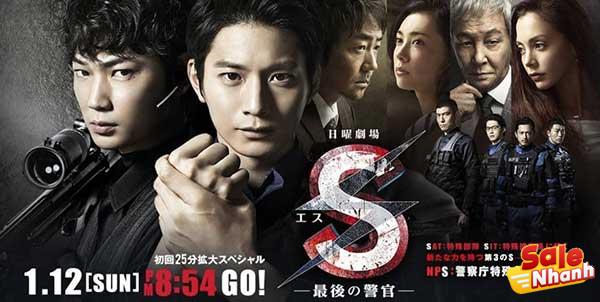 Release year: 2014
Genre: Action, Mystery, Crime
Directed by: Ishii Yasuharu, Hirano Shunichi
Actors: Ayano Gou, Osamu Mukai
Production company: Tokyo Broadcasting System, Inc (TBS)
Episodes: 10
The TV series is adapted from the manga of the same name by Yoichi Komori and Yutaka Todo published in 2009. The NPS (National Safety Police Rescue) is a special force formed to destroy criminals. extreme evil such as the intervention of terrorists that the functional forces cannot carry out. ordinary police.
Kamikura Ichigo (Osamu Mukai) joins the NPS time lit after training to be a powerful cop. He is a former boxer who certainly has the strength of hand-to-hand combat at close range and he has a straightforward nature.
Meanwhile Iori Soga (Ayano Gou) is a member of the special forces SAT (Special Assault Team). He is the best shooter in the group, he has a calm and steady personality. Ichigo and Iori have different personalities and often clash with each other, but both struggle to eradicate crime.
Isan Souzoku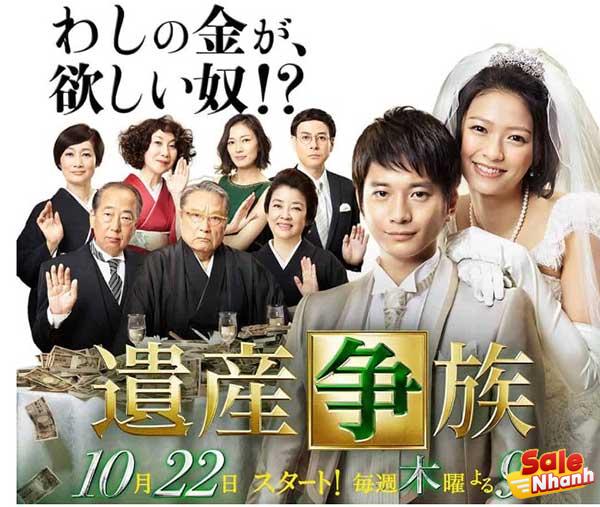 Release year: 2015
Genre: Romance, Drama, Family, Medical, Business
Director: Tsunehiro Jouta
Actors: Osamu Mukai, Eikura Nana
Production company: TV Asahi
Episodes: 9
Sato Ikuo (Osamu Mukai) works in the internal medicine department of a hospital. One day, he meets Kaede (Eikura Nana), the only daughter of Kawamura Kozo, the president of Kawamura Memorial Hospital, a family company.
They later get married and Ikuo joins the Kawamura family. He did not care for the sarcastic and rude remarks of his aunt and cousin of his wife. Meanwhile, there is a family inheritance dispute in the hospital, but Ikuo doesn't care about it.
Ranmaru Kami no Shita wo Motsu Otoko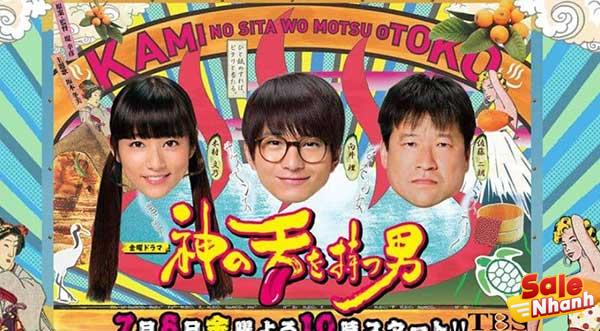 Release year: 2016
Genre: Mystery, Comedy
Directed by: Tsutsumi Yukihiko, Kato Arata
Actors: Osamu Mukai, Sato Jiro, Kimura Fumio
Production company: Tokyo Broadcasting System, Inc (TBS)
Episodes: 10
This TV series is also known as The Man with the Magic Tongue. Ranmaru Tomonaga (Osamu Mukai) is a recent graduate dubbed the "Man with God's Tongue". Once by chance he meets Miyazawa Kanji (Sato Jiro) during a strange incident.
Then they took a car and stayed at a hot spring inn. They go on a quest across Japan in search of a mysterious hot spring named "Miyabi".
Akira to Akira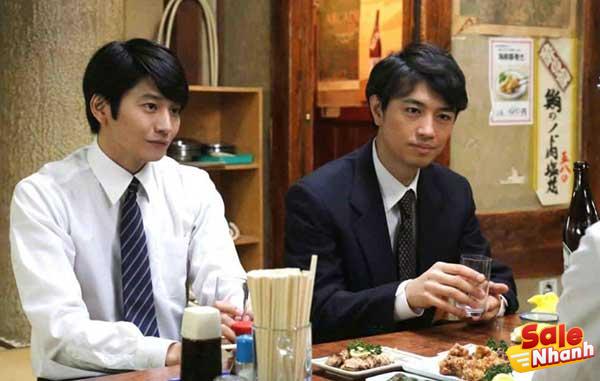 Release year: 2017
Genre: Friendship, Business, Life, Drama
Directed by: Suzuki Kosuke Mizutani Toshiyuki
Actors: Osamu Mukai, Saito Takumi
Production company: WOWOW
Episodes: 9
The film is adapted from the 2006-2009 novel of the same name by Jun Ikeido. The story begins in April 1986, where a training course for new bankers takes place. Akira Kaido (Osamu Mukai) and Akira Yamazaki (Saito Takumi) are employed at the same bank.
Akira Kaido is a man from a wealthy family and heir to a large company. Meanwhile, his smart friend Akira Yamazaki is the opposite of Akira Kaido, who comes from a family that was troubled because his father's company went bankrupt and even Akira Yamazaki's family had to run away from creditors.
Kimi ga Kokoro ni Sumitsuita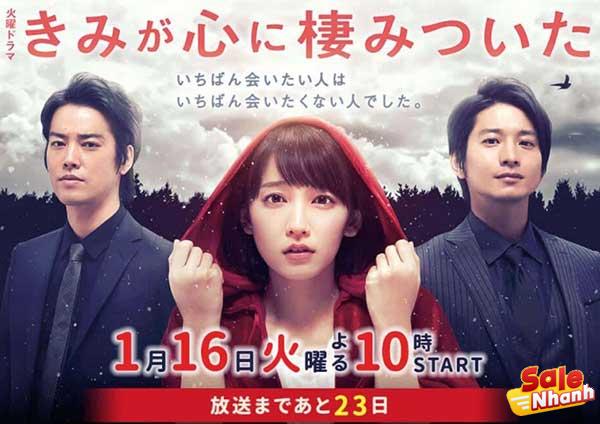 Release year: 2018
Genre: Romance, Drama, Psychological, Business
Directed by: Kaneko Fuminori, Mizuta Naruhide, Fukuda Ryosuke
Actors: Osamu Mukai, Yoshioka Riho, Kiritani Kenta
Production company: Tokyo Broadcasting System, Inc (TBS)
Episodes: 10
Adapted from the manga of the same name by Kirin Tendou published in 2011. This movie is also called You Always Haunt My Heart, about a 20-year-old young man Kyoko Ogawa (Yoshioka Riho) and working in a lingerie company. .
One day, Kyoko meets a manga editor named Kojiro Yoshizaki (Kiritani Kenta) and Kyoko starts to like him. Kyoko even asked him out on a date. But one day, he meets his senior, Ren Hoshino (Osamu Mukai), who has a crush on him in college. Kyoko is torn between these two handsome boys, despite her dark past.
Soroban Samurai Kaze no Ichibei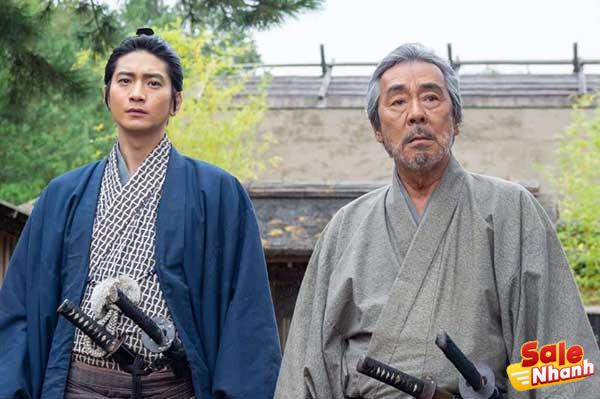 Release year: 2018
Genre: History
Directed by: Enokido Takayasu, Nakashima Yuki
Actor: Osamu Mukai
Production company: Nippon Housou Kyoukai (NHK)
Episodes: 9
The film is told during the Bunsei period (1818-1931). Ichibei Karaki (Osamu Mukai) is a samurai with excellent sword skills. Ichibei is not only a Samurai, but also a modern day accounting and financial management consultant.
Ichibei was entrusted by many samurai families to manage the household budget. It is also there that he encounters crimes that cause trouble for everyone. And don't hesitate to help those in trouble with his sword as light as the wind.
10 no Himitsu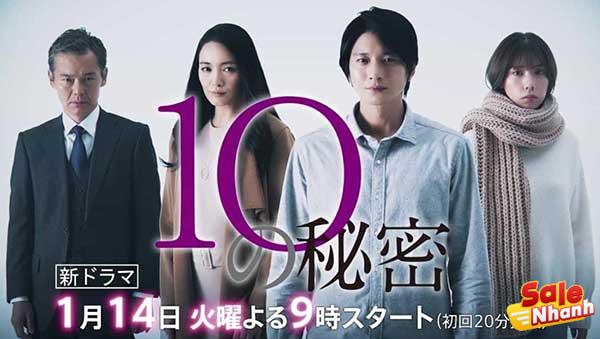 Release year:
Genre: Suspense, Drama
Directed by: Horai Tadaaki
Actors: Osamu Mukai, Nakama Yukie
Production company: Fuji TV, Kansai TV Co., Ltd (KTV)
Episodes: 10
Shirikawa Keita (Osamu Mukai) he works as a building supervisor. He is a single father raising his 14-year-old daughter Hitomi (Yamada Anna). Keita's ex-wife, Sendai Yukiko (Nakama Yukie) works as a lawyer at a large construction company.
After the divorce, Keita's first priority was her daughter and trying to be an ideal father. One day, Keita gets a call and the caller says that his son has been kidnapped and if his child is safe, he must go to his ex-wife. And while searching for her daughter, Keita discovered a secret about his wife and children.
It is a review that summarizes the best drama recommendations played by Osamu Mukai. Exactly in the middle of this year, May 2020, Osamu Mukai appeared in the TV series Tetsu no Hone even though it was only a supporting role. Don't forget to read reviews of other current dramas, read on.
Salenhanh – Product review blog
Address: 115 Nguyen Van Qua, Tan Hung Thuan Ward, District 12, Ho Chi Minh City
Website: https://salenhanh.com/en
Mail: Salenhanh.com@gmail.com
#salenhanh #Reviewsalenhanh