Stranger Things (2016) has really become a stepping stone for young celebrities to follow in their success.
One of the young actors whose name shines even more after starring in this film is Noah Schnapp. Even thanks to this movie, Noah Schnapp has brought home trophies from various famous award events in the US.
Despite being very young, Noah Schnapp has been involved in a big movie project, you know. Take Bridge of Spies (2015), an Academy Award-winning film directed by Steven Spielberg.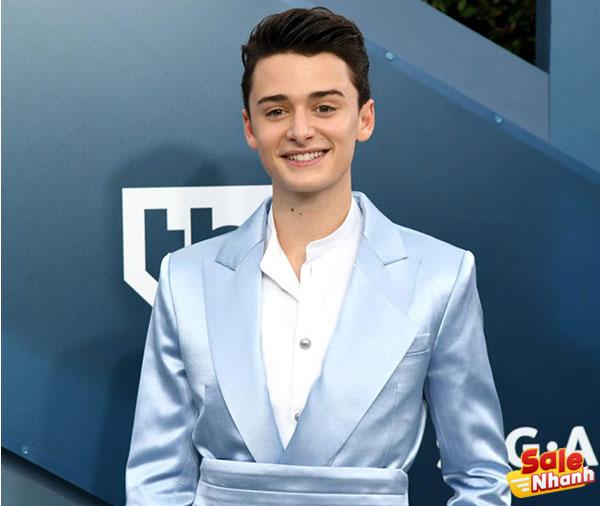 Debuting through a popular movie, Noah Schnapp is also short in line to become the lead actor in the movie titled Abe (2020).
In addition to the above two films, it turns out that there are several other famous films starring Noah Schnapp. Want to know what the movie is? Let's review Salenhanh Review the best movies with the participation of Noah Schnapp!
Movie Abe
Release year: 2019

Category: Abe. Comedy

Produce: Spray Filmes, Gullane

Directed by: Fernando Grostein Andrade

Actors: Noah Schnapp, Seu George, Dagmara Dominczyk, Arian Moayed, Mark Margolis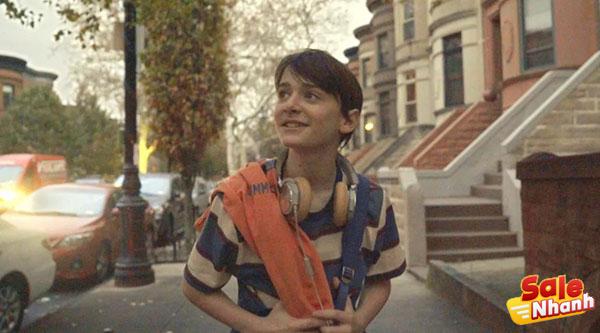 Having a very interesting premise, Abe (2019) is really worth watching. Not only because Noah Schnapp ranks as the main character, but also the message he conveys.
The film, directed by Fernando Grostein Andrade, tells the story of a child's dilemma. Abe is a child born into a mixed Jewish family from his mother and Muslim from his father.
Having a hobby of cooking, Abe is often confused because he does not know how to please his father and mother. Moreover, in his late teens, Abe began to face the choice of which religion to follow.
The character Abe is perfectly portrayed by Noah Schnapp with a very fitting start from his expression, character development to his emotions.
Waiting for Anya movie
Release year: 2020

Genre: History, War

Producers: Goldfinch, Four Culture Films, Bad Penny Productions, 13 Films, Artemis Productions

Directed by: Ben Cookson

Cast: Noah Schnapp, Thomas Kretschmann, Frederick Schmidt, Jean Reno, Anjelica Huston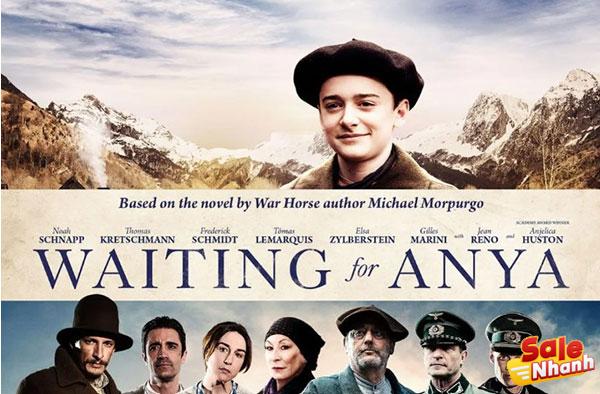 Once again classified as the main character, this time Noah Schnapp will play in a movie of the historical genre.
Waiting for Anya (2020) is a film adaptation of the 1990s novel of the same name by Michael Morpurgo. In director Ben Cookson's film, Noah Schnapp will play a character named Jo.
Jo is a 15-year-old who got a side job smuggling Jewish children during World War II.
Jo is really no different from children in general. His daily life is just herding sheep. However, this child had an important role to play, which was to keep Jewish children safe from German soldiers on the border.
Movie Hubie Halloween
Release year: 2020

Genre: Mystery, Comedy

Produce: Happy Madison Productions

Directed by: Steven Brill

Cast: Adam Sandler, Kevin James, Julie Bowen, Ray Liotta, Rob Schneider, June Squibb, Kenan Thompson, Shaquille O'Neal, Steve Buscemi, Maya Rudolph,

Tim Meadows, Karan Brar, Paris Berelc, Noah Schnapp, China Anne McClain, Michael Chiklis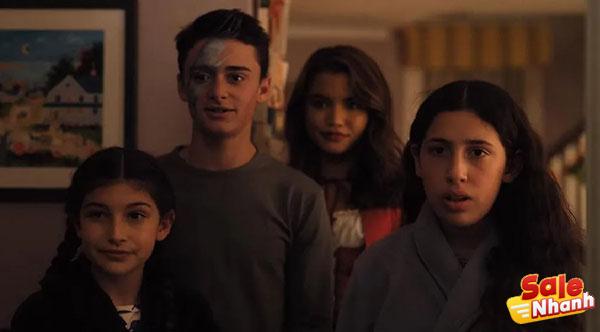 Co-starring Adam Sandler, Hubie Halloween (2020) is a popular comedy series starring Noah Schnapp.
The movie never wowed audiences, really fitting to be a relaxing weekend spectacle. In the film directed by Steven Brill, Noah Schnapp only played a supporting role.
Noah Schnapp is known to play a character named Tommy, the adopted son of Violet Valentine. The character doesn't get too much screentime, but as a fan, you can definitely find Noah easily.
The film tells the story of Hubie DuBois, a volunteer in a community known for her eccentric style.
Movie The Legend of Hallowaiian
Release year: 2018

The cartoons

Production: Arcana Studio, SC Films, Fresh Baked Films

Directed by: Sean O'Reilly

Cast: Noah Schnapp, Tia Carrere, Mark Dacascos, Vanessa Williams, Teilor Grubbs, Mark Hamill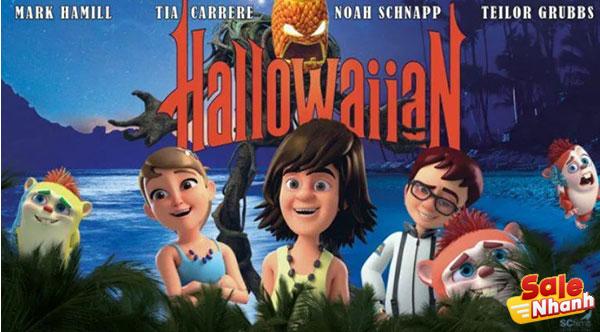 In the movie The Legend of Hallowaiian (2018), you will not find a shadow of Noah Schnapp. Because this movie is an animated series for children, which Noah Schnapp participates in as a voice actor.
The film by director Sean O'Reilly is really cute and suitable for today's children. In this film, Noah Schnapp is cast as a voice actor for a boy character named Kai.
The Legend of Hallowaiian (2018) tells the horrifying story that happens on the Big Island of Hawaii. To overcome this, the three young people try to make peace with the mistakes they have made.
These three children accidentally release a mythical monster on Halloween, which will then destroy the island. In order to protect their family and the island they love, will these three kids be able to make it through in the end?
We Only Know So Much Movie
Release year: 2018

Genre: Drama

Produce: Clean Slate Pictures

Directed by: Donald Lardner Ward

Actors: Jeanne Tripplehorn, Damian Young, Loudon Wainwright III, Virginia Robinson, Noah Schnapp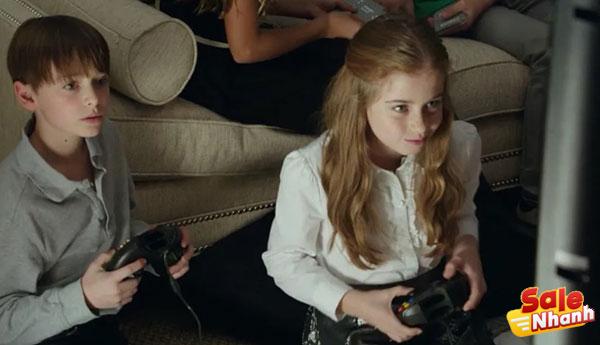 We Only Know So Much (2018) is a theatrical film adaptation of the novel by Elizabeth Crane.
Director Donald Lardner Ward's film shows the plight of two children forced to care for elderly parents.
There are many different internal problems they hide, until things explode at the wrong time. In this film, Noah Schnapp plays Otis Copeland, a 9-year-old boy.
Otis is said to be a rather quiet child, until one day he meets a girl at his school. Since meeting Caterina, Otis finally feels the name being loved for the first time.
Movie The Peanuts Movie
Release year: 2015

The cartoons

Producer: Blue Sky Studios, 20th Century Fox Animation

Directed by: Steve Martino

Starring: Noah Schnapp, Hadley Belle Miller, Mariel Sheets, Alex Garfin, Francesca Angelucci Capaldi, Troy "Trombone Shorty" Andrews, Kristin Chenoweth, Bill

Melendez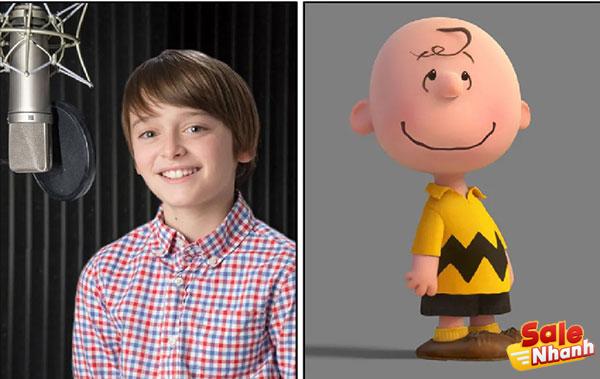 The Peanuts Movie (2015) is the first animated film starring Noah Schnapp. In this film from director Steve Martino, Noah Schnapp is lined up to voice the main character.
Charlie Brown is a guy who has a crush on a girl who just moved into his neighborhood. As a result, this child tries to figure out what activities might get Lucy to start paying attention to her.
Since its debut, The Peanuts Movie (2015) has attracted attention and warmly received from the audience. Many families rush to bring their children to the cinema, just to see this cartoon.
Despite being very young, Noah Schnapp showed a great interest in acting.
No wonder this guy born in 2004 looks very active and passionate about his work. From some of the movies above, which one makes you curious? Share your answers below.